What will be the price of Tron (TRX) in five years from now?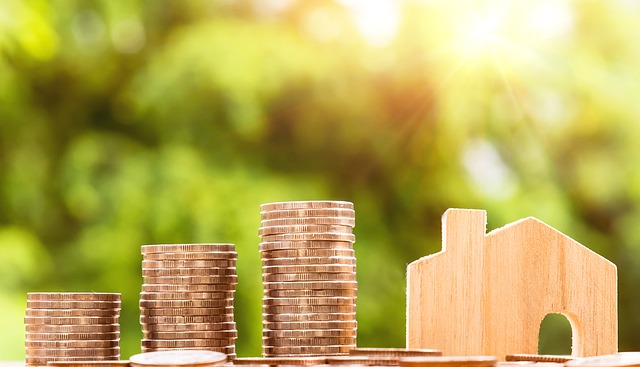 Tron is one of the top cryptocurrencies in the world (always in the spotlight). The cryptocurrency's mainnet is now live, and on its independence day, it burned 1 billion worth of TRX to control the inflation. With all these events that have occurred, there is one big question that comes to mind, and that is: what will be the price of Tron in 2019, 20 and beyond. Will Tron attain the $1 price mark by the end of 2018? Could you buy a Lambo with it in future if you HODL Tron? Well, here are some predictions.
Before we jump onto the forecasts, let's cover some starter stuff though. Tron (TRX) was created by Justin Sun, and he worked with Ripple (XRP) for some time before creating Tron. It is important to know that Tron was created to change the entertainment industry. The platform enhances the sharing of contents without using major sites like Facebook and YouTube. Furthermore, Tron is one of the most profitable cryptocurrencies, and it currently sits as the 10th biggest coin in the crypto sphere at the moment.
The blockchain makes use of a proof-of-stake consensus mechanism, and it can process more than a thousand transaction per seconds. The blockchain also makes use of Lamport Algorithm for wallets.
An overview of Tron's performance in the market
In the early part of 2018, January precisely, Tron's TRX was valued at $0.049, and its market capitalization was at $3,221,003,949. Again, the digital coin was worth $0.25 with a market capitalization of about $16,752,047,709. After then, the market became red, and Tron was valued at $0.037.
At the time of writing this article, Tron (TRX) is currently valued at $0.03860 with a market capitalization of about $2.53 billion, according to CoinMarketCap. There will be some changes in the price of Tron in the future. Moving forward, here are Tron TRX price forecasts for next five years or so ahead (considering as things stand at the moment).
Tron 2018 value forecast
There are lots of forecasts about the price of Tron (TRX), and it has been predicted that the price of the cryptocurrency will increase. We need to know that the recent price of TRX is $0.04, although, it's supposed to have increased to $0.4. Nevertheless, analysts predict that the price of Tron will rise to $1 in the next five years. It is important to note that the amount of Tron's tokens currently in circulation is 65,748,192,475 TRX – this amount of TRX tokens will keep increasing, and as more developers opt for the cryptocurrency platform, the value of Tron (TRX) will continue to appreciate.
We do know that 2018 hasn't been a great year for cryptocurrencies and Tron (TRX) inclusive, but this is the time to make long investments. According to WalletInvestor, TRX will reach $0.1 this year (2018). This forecast is a bit debatable since Tron recently migrated from Ethereum blockchain. Although the cryptocurrency is not on the right side at the moment, it is gradually on the path for a bull run.
Ideally, the $0.1 forecast may be actualized as more investors from the Financial Industry patronize the cryptocurrency. At the end of 2019, the cryptocurrency may hit $1.5 per token.
Tron's future price forecasts
There are no accurate price predictions for Tron in the next 5 to 10 years. Nevertheless, some crypto enthusiasts predict that the price of TRX may reach $1.7 price mark. Another forecast from Facebook says TRX will reach $31. We do know if Tron may not overthrow Bitcoin and possibly Ethereum, but the cryptocurrency will attain reputable values that will be substantial for its investors worldwide.
The prediction of Tron's price in 2020 is positive. Tron may get more investors in 2020 – Tron has bagged lots of them this year due to the fact it is cost-effective than its counterparts in the crypto market
The level of investors that Tron may attract in 2020 will influence the cryptocurrency and help displace Litecoin from its position in the crypto market.
Major factors behind these predictions
First of all, Tron's price prediction is based on the implementation of Tron. This simply implies that if more companies continue to adopt Tron, its value will appreciate to a reasonable level. Yes, lots of investors (companies) are beginning to adopt Tron at the moment (Pornhub and TraffickJuncky being the most recent ones), and we hope the level of adoption increases. On top, the founder of Tron, Justin Sun, has been making some very good strides lately, such as acquiring BitTorrent just recently – such expansions will play a decisive role for Tron value in the years ahead.
Secondly, the price predictions are based on its independence from Ethereum blockchain, Tron's independence will increase its level of popularization – we are already witnessing that at the moment. On top of general investors turning to the platform as it settles down on its native Main Net, developers will also turn to Tron blockchain, Odyssey, for building decentralized apps thus increasing its usage and popularity.
Last but not the least, the total number of TRX tokens in circulation is 65 billion, this number will increase by 2050, and all 100 billion tokens will be distributed. It is important to know that a vast amount of tokens reduces the token's value.
Of course, the things mentioned above are just a couple of significant factors and as the time evolves things could change rather dramatically too.
Final words
There is no guarantee Tron will reach the $1 price value anytime soon. The cryptocurrency needs more time to develop, and as it matures, its value will increase. Justin Sun needs to keep moving at the pace he has been lately, and not get relaxed as there is still a long way for Tron (TRX) to cover. If he can bring in some major partnerships such as the potential one with Alibaba (remember he is very close to Jack Ma, Alibaba CEO), that might enable the crypto to shoot to the moon similarly to how Bitcoin did after its birth. The right moment to invest in Tron (TRX) is now due to the fact that the future looks bright for the cryptocurrency.
For the latest cryptocurrency news, join our Telegram!
Disclaimer: This article should not be taken as, and is not intended to provide, investment advice. Global Coin Report and/or its affiliates, employees, writers, and subcontractors are cryptocurrency investors and from time to time may or may not have holdings in some of the coins or tokens they cover. Please conduct your own thorough research before investing in any cryptocurrency and read our full disclaimer.
Image courtesy of Maxpixel.net
3 Things to Avoid if You Want Your ICO to Succeed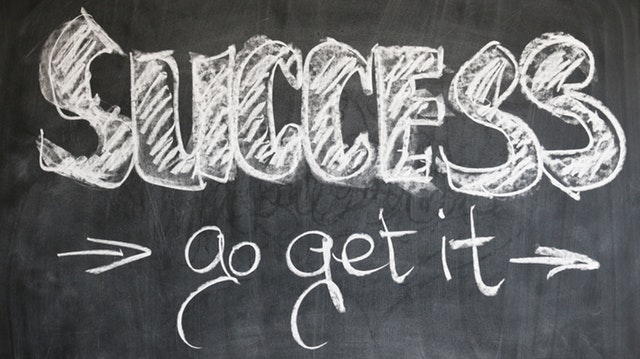 Initial Coin Offerings, or ICO, have become quite popular in 2017, which is something that also continued throughout 2018. In fact, there were hundreds, if not thousands of them so far. However, no matter how many of them were organized, most never managed to make it into the market and achieve their goals.
Analysts claim that there are a lot more failed ICOs than there are successful ones, which has caused a lot of people to simply give up on the idea. However, many are still curious to know what went wrong, and while failed ICOs can be studied for years without discovering absolutely every flaw, some of the bigger ones can be spotted right away.
This is why we will now list top three reasons why so many ICOs failed, and everyone who is thinking about launching one should pay close attention.
1. The lack of demand for the product
According to estimates, around 60% of ICOs often fail at the first stage simply for the lack of interest in what they offer. When someone comes up with an idea and launches an ICO in order to raise money, they are presuming that people will be interested in investing in this idea. In addition, prior to making an announcement that an ICO is coming, it is wise to ensure that the announcement will be heard in the first place.
Additionally, ICOs need to be approved by appropriate…
Reasons Behind The New Bitcoin Crash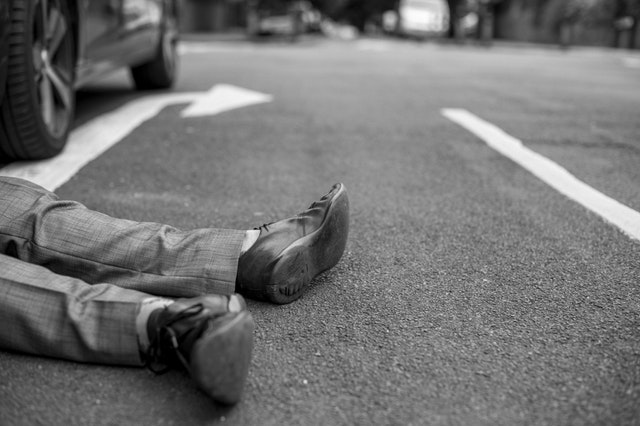 Cryptocurrency investors and supporters experienced quite a shock last week with the latest Bitcoin crash. Almost every single one of top 100 cryptocurrencies trading in the red. Not only that, but most of them experienced massive losses, often larger than 12%, or even 15%.
The event was unexpected and all cryptos, with the exception of a handful of stablecoins, lost a large part of their value. However, as always, Bitcoin is the one receiving the most attention, especially since this is the first time that BTC has dropped below $6,000 in a long while. Right now, Bitcoin is still losing value, with its current price being at $5,503.11 per coin, and a drop of 12.76% in the last 24 hours.
After the initial shock, a lot of investors started wondering and researching the new crash. The main question still remains: Why did this happen?
While this is more than understandable, especially considering how much money, time, and patience people have invested in crypto, the reasons behind the new crash remain obscure to many. Because of that, we are now going to explain two events that are most likely to be causing this situation.
1. The selloff
This is believed to be the main reason for the new crash of Bitcoin. The selloff came as a consequence of the last year's bull run, which has launched BTC and other coins to entirely new heights. Because of that, numerous…
Here's Why This Coin Still Has Wings (WINGS)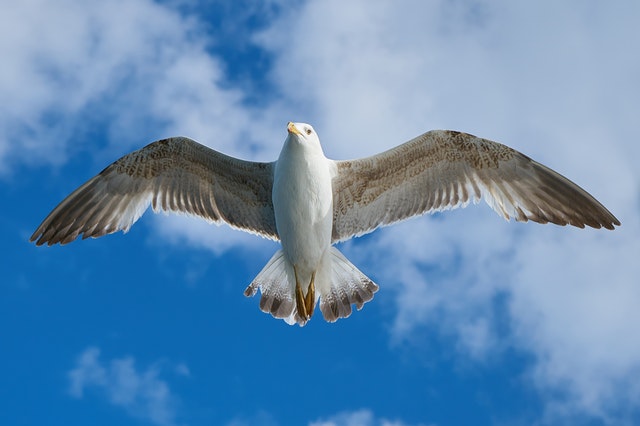 WINGS, a decentralized crowdfunding platform based on the Ethereum blockchain, has had a great run over the past two months. Culminating in a peak of US $.23 just a few days ago, the currency behind the product has more than doubled since it's lows of early September.
Despite the slight downturn WINGS is currently experiencing, this crypto-favorite may not be done running up the green candles on your favorite exchange just yet. A small drop like we had today was actually expected and could be considered healthy by long-term investors. These dips are also appreciated by those of us waiting to get in on a project we feel has real potential. WINGS has shown us that potential and is now presenting a great buying opportunity for speculators and traders looking for the next wave of support to lift this coin into the stratosphere.
What is WINGS?
WINGS was created to nurture project proposals via the Decentralized Autonomous Organization (DAO) model. Using blockchain networks and smart contracts, the platform allows the WINGS community to promote proposals with the greatest chance of positive returns. WINGS, in essence, is a decentralized forecasting ecosystem, where token holders are given an incentive to make choices concerning projects on the platform.
The DAO is a popular concept for crypto-projects that want to remain entirely on the web. Using the peer-to-peer technology of blockchain and smart contracts to enforce the rules of participation is…