What will be the price of Tron (TRX) in five years from now?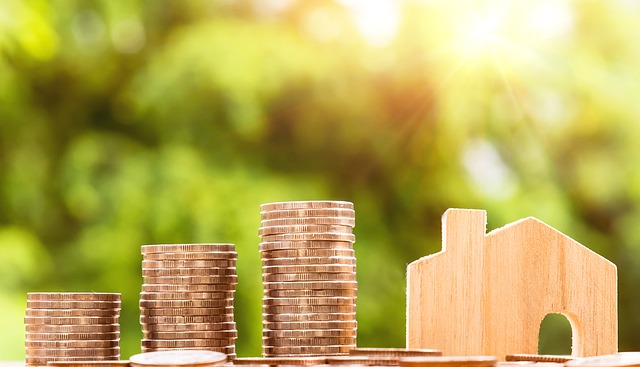 Tron is one of the top cryptocurrencies in the world (always in the spotlight). The cryptocurrency's mainnet is now live, and on its independence day, it burned 1 billion worth of TRX to control the inflation. With all these events that have occurred, there is one big question that comes to mind, and that is: what will be the price of Tron in 2019, 20 and beyond. Will Tron attain the $1 price mark by the end of 2018? Could you buy a Lambo with it in future if you HODL Tron? Well, here are some predictions.
Before we jump onto the forecasts, let's cover some starter stuff though. Tron (TRX) was created by Justin Sun, and he worked with Ripple (XRP) for some time before creating Tron. It is important to know that Tron was created to change the entertainment industry. The platform enhances the sharing of contents without using major sites like Facebook and YouTube. Furthermore, Tron is one of the most profitable cryptocurrencies, and it currently sits as the 10th biggest coin in the crypto sphere at the moment.
The blockchain makes use of a proof-of-stake consensus mechanism, and it can process more than a thousand transaction per seconds. The blockchain also makes use of Lamport Algorithm for wallets.
An overview of Tron's performance in the market
In the early part of 2018, January precisely, Tron's TRX was valued at $0.049, and its market capitalization was at $3,221,003,949. Again, the digital coin was worth $0.25 with a market capitalization of about $16,752,047,709. After then, the market became red, and Tron was valued at $0.037.
At the time of writing this article, Tron (TRX) is currently valued at $0.03860 with a market capitalization of about $2.53 billion, according to CoinMarketCap. There will be some changes in the price of Tron in the future. Moving forward, here are Tron TRX price forecasts for next five years or so ahead (considering as things stand at the moment).
Tron 2018 value forecast
There are lots of forecasts about the price of Tron (TRX), and it has been predicted that the price of the cryptocurrency will increase. We need to know that the recent price of TRX is $0.04, although, it's supposed to have increased to $0.4. Nevertheless, analysts predict that the price of Tron will rise to $1 in the next five years. It is important to note that the amount of Tron's tokens currently in circulation is 65,748,192,475 TRX – this amount of TRX tokens will keep increasing, and as more developers opt for the cryptocurrency platform, the value of Tron (TRX) will continue to appreciate.
We do know that 2018 hasn't been a great year for cryptocurrencies and Tron (TRX) inclusive, but this is the time to make long investments. According to WalletInvestor, TRX will reach $0.1 this year (2018). This forecast is a bit debatable since Tron recently migrated from Ethereum blockchain. Although the cryptocurrency is not on the right side at the moment, it is gradually on the path for a bull run.
Ideally, the $0.1 forecast may be actualized as more investors from the Financial Industry patronize the cryptocurrency. At the end of 2019, the cryptocurrency may hit $1.5 per token.
Tron's future price forecasts
There are no accurate price predictions for Tron in the next 5 to 10 years. Nevertheless, some crypto enthusiasts predict that the price of TRX may reach $1.7 price mark. Another forecast from Facebook says TRX will reach $31. We do know if Tron may not overthrow Bitcoin and possibly Ethereum, but the cryptocurrency will attain reputable values that will be substantial for its investors worldwide.
The prediction of Tron's price in 2020 is positive. Tron may get more investors in 2020 – Tron has bagged lots of them this year due to the fact it is cost-effective than its counterparts in the crypto market
The level of investors that Tron may attract in 2020 will influence the cryptocurrency and help displace Litecoin from its position in the crypto market.
Major factors behind these predictions
First of all, Tron's price prediction is based on the implementation of Tron. This simply implies that if more companies continue to adopt Tron, its value will appreciate to a reasonable level. Yes, lots of investors (companies) are beginning to adopt Tron at the moment (Pornhub and TraffickJuncky being the most recent ones), and we hope the level of adoption increases. On top, the founder of Tron, Justin Sun, has been making some very good strides lately, such as acquiring BitTorrent just recently – such expansions will play a decisive role for Tron value in the years ahead.
Secondly, the price predictions are based on its independence from Ethereum blockchain, Tron's independence will increase its level of popularization – we are already witnessing that at the moment. On top of general investors turning to the platform as it settles down on its native Main Net, developers will also turn to Tron blockchain, Odyssey, for building decentralized apps thus increasing its usage and popularity.
Last but not the least, the total number of TRX tokens in circulation is 65 billion, this number will increase by 2050, and all 100 billion tokens will be distributed. It is important to know that a vast amount of tokens reduces the token's value.
Of course, the things mentioned above are just a couple of significant factors and as the time evolves things could change rather dramatically too.
Final words
There is no guarantee Tron will reach the $1 price value anytime soon. The cryptocurrency needs more time to develop, and as it matures, its value will increase. Justin Sun needs to keep moving at the pace he has been lately, and not get relaxed as there is still a long way for Tron (TRX) to cover. If he can bring in some major partnerships such as the potential one with Alibaba (remember he is very close to Jack Ma, Alibaba CEO), that might enable the crypto to shoot to the moon similarly to how Bitcoin did after its birth. The right moment to invest in Tron (TRX) is now due to the fact that the future looks bright for the cryptocurrency.
For the latest cryptocurrency news, join our Telegram!
Disclaimer: This article should not be taken as, and is not intended to provide, investment advice. Global Coin Report and/or its affiliates, employees, writers, and subcontractors are cryptocurrency investors and from time to time may or may not have holdings in some of the coins or tokens they cover. Please conduct your own thorough research before investing in any cryptocurrency and read our full disclaimer.
Image courtesy of Maxpixel.net
The Crypto Space Once Again Divided Over Bitcoin SV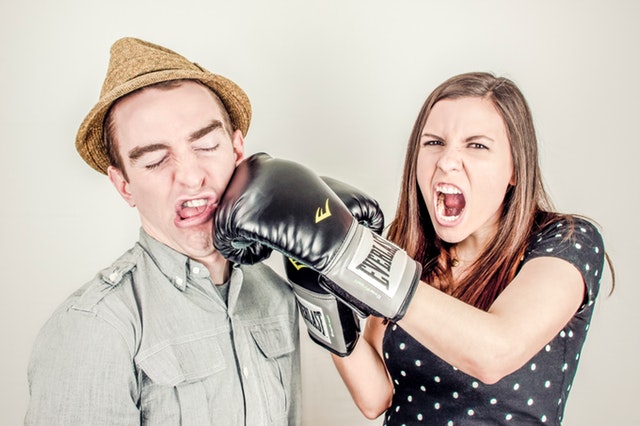 The crypto community is a strong one, one that managed to bring digital currencies from nothing to an industry worth hundreds of billions of dollars. However, while its strength in this regard is undeniable, the crypto community can be just as fragile given the appropriate conditions. With that in mind, the conditions seem to have been set for a new divide, although the cause is once again the same — Dr. Craig Wright and his Bitcoin SV (BSV).
Craig Wright vs. the (crypto) world
Dr. Craig Wright, the chief scientist at nChain, and the creator of Bitcoin SV. has been a well-known and very controversial figure in the crypto industry. Wright was suspected of being Bitcoin's creator several years ago, which is possible because no one knows who is behind the name 'Satoshi Nakamoto.'
Wright was believed to be him, and one theory claimed that he and his friend were responsible for giving life to BTC. However, the theory quickly died out, but not before Wright seemingly liked the idea of assuming the mantle of Nakamoto. He himself started claiming to be Bitcoin's mysterious creator ever since.
Of course, he managed to gather up some followers, but the majority of the crypto community — while confused — did not believe him. Luckily, there is no need for trust, and Wright should easily be able to prove that he…
Are XRP and Ripple Going to Be Worth Anything by the End of 2019?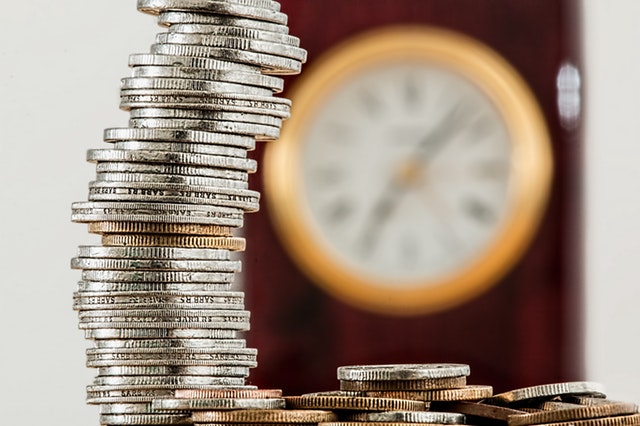 One surprise recently was when XRP took over Ethereum's long-held second place in the Market Cap leaderboards. It quickly went back to its traditional and respectable third place behind Ethereum, but it could be a sign of things to come.
XRP has a lot of clout in the market because of the platform it is based on, which is Ripple. A coin that is used for a very specific purpose and with a long term goal in mind is always going to fare better than others. Litecoin, Bitcoin Cash and others have come about because of disagreements in Bitcoin. Therefore they offer nothing except an alternative to Bitcoin as a pure cryptocurrency, while Ripple (and XRP along with it) has something tangible behind it.
Big Banks Back Ripple
Ripple was created in 2012 for a specific reason. It aimed to become a faster and more efficient method to transfer value between banks and countries. This value can be almost anything from currencies to other instruments. While initially, banks were cautious about investing in the company, recently they have been lining up. The crypto winter has helped with innovation int he industry and Ripple has benefitted immensely for it.
The various payment solutions based on Ripple such as xRapid and xCurrent are seeing a large uptake, and this is having an amazing effect on XRP as a whole.…
Bitcoin, Litecoin, Ethereum, and Ripple On the Rise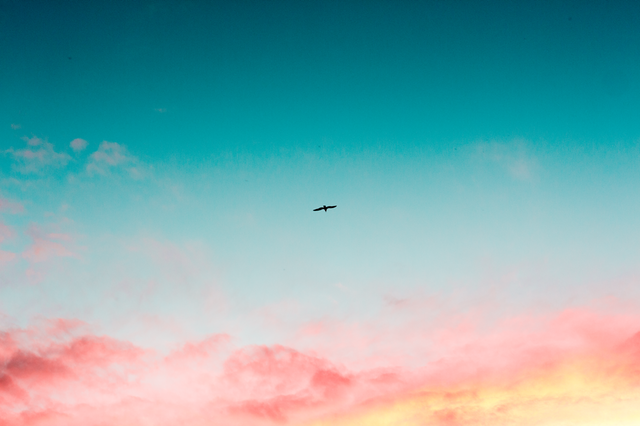 The recent development in the cryptocurrency industry is a rise in price for many of the core digital coins. We believe that the unexpected price hike is due to the renewed interest of the key players in the industry. Many investors, speculators, and traders are rushing into the number one cryptocurrency; Bitcoin like never before. Other altcoins such as Ethereum, Ripple, and Litecoin are not dormant either. The effect of the influx is the soaring prices of the digital coins within seven days.
The price of the crypto leading giant-Bitcoin has increased at 25.74 percent in one week. Ethereum also gained 18.76 percent increase in its price. Litecoin and Ripple also recorded some percentage increase in the tune of 53.20 percent and 16.12 percent respectively. It is no just these few popular coins that have gained in one week. From what we have gathered, 94 digital coins amongst the leading 100 cryptocurrencies are also experiencing the rise in price. This information is according to what TradingView published in April 2019.
According to them also, other cryptocurrencies gained in value while others declined. From their calculations, six digital currencies advanced while ninety-four was on the decline. Also, another information shows that the increase in Bitcoin price has reduced the value of other assets such as bonds and stocks.
The possible reason for the rally
Many people are wondering…