The already granted future of Tron (TRX) and Ripple (XRP)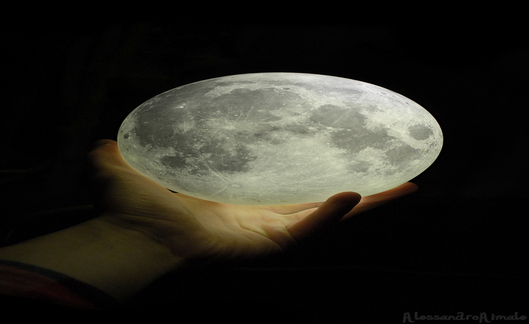 At this point in the industry, we all know the environment of cryptocurrencies is continuously evolving and getting to new places, and that's for sure what we as users most of the times expect with our favorite virtual coin. In this matter, there are undeniably a few tokens that already have gained an excellent reputation among the market, currencies like for example Bitcoin, Litecoin, and Ethereum… But, are there others worthy of climbing to the top any soon? Well, there are great reasons to believe so.
Both Tron (TRX) and Ripple (XRP) are coins not only showing remarkable behaviors in the last couple of months, they have as well deployed some of the best strategies in order to earn a spot in the hall of fame of cryptocurrencies, and we are all very optimistic, to say the least, about them achieving this goal soon.
All of the action planning these projects have designed are just marvelous, and the best of all is that they could actually be linking the crypto world with the normal financial environment very soon, as some of their products are becoming very popular and appealing for the financial industry. So, one thing's for sure; these coins are the ones to watch as they're very likely to reach incredible heights in the days to come. Let's see exactly why!
Reasons why Tron (TRX) will hit the moon
Is not a secret that the whole market had one of the major dips in the history in the first quarter of the year, and this was not an exception for the token. Tron (TRX) passed from a price per coin of $0.30 to only $0.05, but despite this, it managed to stay afloat as one of the 15 top cryptos in the industry.
Why?
The answer is actually straightforward. Tron (TRX) has created the most influential partnerships with large brands and companies that are willing to invest and support the coin; a fact that without any doubt forecasts the token very positively shortly.
One of the main factors affecting the market is the hoarding actions in which users tend to get involved. Of course, that's something very understandable as all they are expecting is a bullish change in the price of which they can benefit, but the main problem is not knowing what to do with the token itself.
Tron (TRX) has given giant steps in this matter by providing its users an actual reason to use the token; initiatives such as Tron Dogs lead the users to use the coin as well as interacting with others with the same purpose, and the best of all, it has a retribution program.
Justin Sun possesses one of the greatest plausibilities in the sector. Not only he is endorsed somehow by Jack Ma, the Alibaba Executive Chairman who served as his teacher at the Hupan University; but he also managed to take the price of the TRX token to 0.30 USD, right at the moment when China decided to ban cryptocurrencies.
Sun is one of the most trustworthy figures in the industry, a fact that not only has granted his project with great partnership relations but also it guarantees excellent collaborations can be made in the future.
Reasons why Ripple (XRP) will hit the moon
Same way as Tron, Ripple has worked tirelessly in developing compelling alliances with prestigious companies and brands.
However, Ripple has taken this a little bit farther as one of the many partnerships is deploying involve a significant number of central banks around the world, a measure that can definitely help to build a union between cryptos and fiat currencies finally.
Ripple developed an "enterprise software solution" with their product xCurrent, and almost immediately became an incredible success as a platform that "enables banks to settle cross-border payments with end-to-end tracking instantly."
At the moment several bank entities around the world are using the product, and the acceptation has been amazing; so the task for Ripple is to take that validation and redirect it to a major adoption of the token.
One of the star products of Ripple is xRapid, a solution created to provide liquidity in the financial sector. In this matter, Ripple just finished its pilot related to the project, and the results were astonishing. It has proven to be scalable, fast, and with meager fees per transaction, one of the reasons why it is rapidly becoming a must among financial entities, and above all, a quick fix for liquidity problems.
In this matter, that is definitely the tool Ripple may be using to gain more traction and investment to XRP by convincing its xCurrent users to adopt xRapid as well, a move that could definitely boost the price of the coin.
The same way, the new product has become very attractive for Fintech companies as it is a ready-to-use product that takes the best of the XRP token and offers a solution for the high demand of liquidity in a sector full of emerging markets that most of the times suffer liquidity issues.
Conclusion
The cryptocurrency market is continuously changing, and that's for sure a warranty of reinvention and evolution. Tron (TRX) and Ripple (XRP) are advancing dramatically towards becoming top leading cryptos, a fact that undoubtedly will shoot the prices of these two coins to the moon and beyond.
If what we are looking is to invest in virtual coins with a bullish behavior, we definitely need to get Tron (TRX), and Ripple (XRP) as what they are promising is just amazing, and surely their prices are going up with the recent strategies.
The primary task then for Tron (TRX), is to launch the long-awaited Main net and to assure the massive fintech adoption of xRapid. With a scenario like this, the future looks more than bright for this tokens.
For the latest cryptocurrency news, join our Telegram!
Disclaimer: This article should not be taken as, and is not intended to provide, investment advice. Global Coin Report and/or its affiliates, employees, writers, and subcontractors are cryptocurrency investors and from time to time may or may not have holdings in some of the coins or tokens they cover. Please conduct your own thorough research before investing in any cryptocurrency and read our full disclaimer.
Chart courtesy of Ale Ab via Flickr
TRON Partnership Involves Cloud Computing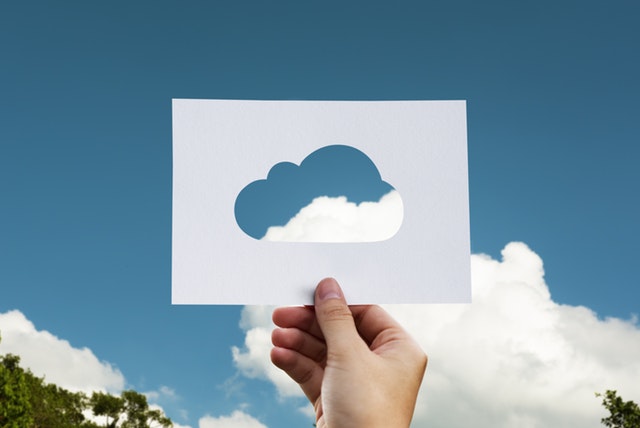 It has been almost an entire week since Justin Sun, the founder of TRON (TRX), announced a new big partnership for this cryptocurrency. His Twitter announcement did not provide a lot of information, except for the fact that the TRON partnership is with an industry giant worth tens of billions of dollars.
Finally, First time to partner with tens of billions USD valuation industry giant. Guess the name 😊#TRON #TRX $TRX

— Justin Sun (@justinsuntron) October 12, 2018
Even so, the entire crypto community started speculating about the new partner's identity. Soon after the announcement, a new rumor emerged, claiming that the identity of an unnamed corporation was uncovered. According to the rumor, TRON's new partner is none other than Baidu, one of the largest tech giants of China, which also represents this country's largest internet search provider.
Baidu is often viewed as China's version of Google, and if the rumors of a partnership with this company turn out to be true, this will be a big game-changer for TRON.
However, in days following the announcement, new reports started coming in with claims that the partnership will not revolve around blockchain technology. Instead, ODaily reported that the alleged partnership between TRON and Baidu will be focused on cloud computing. The report claims that TRON will be purchasing computing resources from Baidu.
Baidu to…
Will Ripple (XRP) advocacy hike affect bitcoin dominance of China?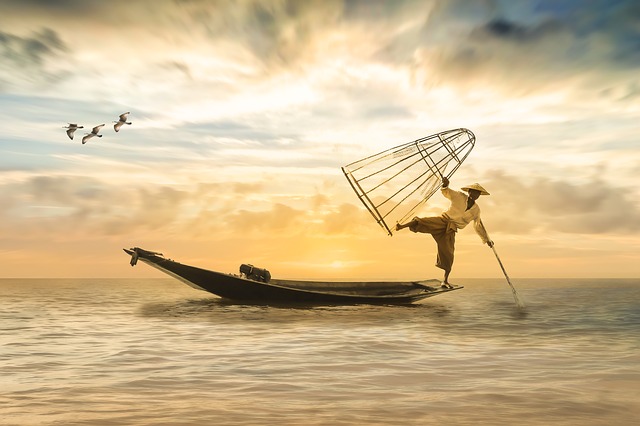 Currently, China is leading in Bitcoin mining industry by far, second to none for bitcoin mining power. Literally, it's contributing over 70% of the network's hash rate (a term that is used in describing the total processing power of a blockchain network). But how Ripple fits in here and what it has to do with that? We'll talk about that a bit later below, let's cover some in-depth facts about China's dominance over Bitcoin first.
It's a near-complete dominance by China on the BTC mining grid that has made it responsible for mining a majority of circulating bitcoins. A Beijing-based company, Bitmain Technologies, is highly responsible for extracting the significant part – more than half of the globe's bitcoin, and alone, it has approached 50% of the total hash rate more than once.
The fact that China is controlling a majority of Bitcoin hash rate, clearly tells that it has the power of manipulating or merely destroy the bitcoin network if it gets enough support should it decide to take such a move. Therefore, this has led to serious concerns among countries including the US that China might get an edge in this cryptocurrency industry and possibly becoming a potential threat.
China is the biggest manufacturer of Bitcoin as well as cryptocurrency mining equipment. The reason behind the massive growth of mining farms in the country is because of cheap electricity bills.
Furthermore, the country has adopted several…
Ravencoin (RVN) Surges Following Binance Listing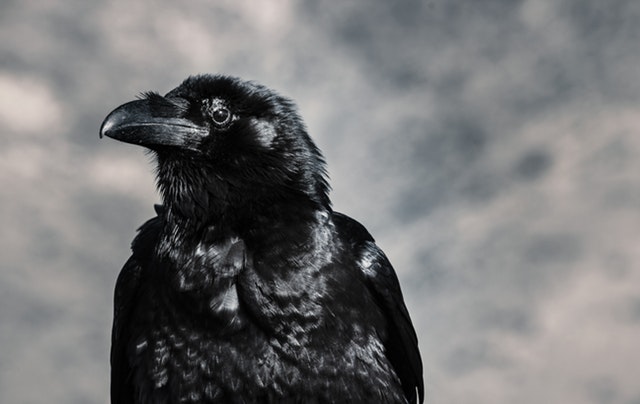 While most cryptocurrencies today still remain unstable and at the edge of falling into the red, there are some coins that are doing significantly better. One such coin is Ravencoin (RVN), which has surged by over 26% in the last 24 hours.
About Ravencoin
Ravencoin came to be as a hard fork of Bitcoin and was inspired by a popular book series-turned-television programme, Game of Thrones. The coin's developers decided to make Ravencoin an open-source project that provides users with the ability to declare assets on their platform. The platform itself is decentralized, transparent, and secure.
Just as Game of Thrones' ravens are used for spreading the news and truth, Ravencoin hopes to become a carrier of truth regarding the ownership of assets on the blockchain.
Ravencoin's main use case is for performing P2P transfers, while it prioritizes security, autonomy, user privacy, and control. Additionally, as a coin fighting for truth and transparency, it also stands against censorship.
Ravencoin got listed on Binance prior to MainNet launch
Following the last week's announcement that Ravencoin is getting officially listed on Binance, the world's largest cryptocurrency exchange ba trading volume, Ravencoin experienced a large price surge. At one point, the surge took the coin's value up by over 31%. At the time of writing, however, the coin is still growing, with an increase of 26.15% in the last 24 hours.
Getting listed on Binance has brought Ravencoin to the top…