The already granted future of Tron (TRX) and Ripple (XRP)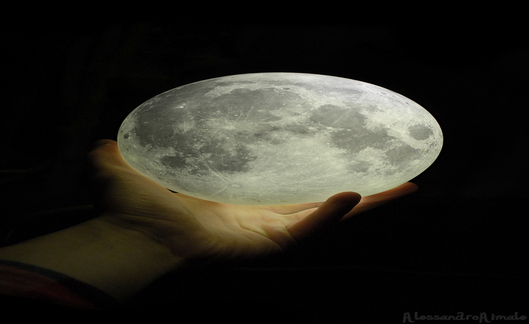 At this point in the industry, we all know the environment of cryptocurrencies is continuously evolving and getting to new places, and that's for sure what we as users most of the times expect with our favorite virtual coin. In this matter, there are undeniably a few tokens that already have gained an excellent reputation among the market, currencies like for example Bitcoin, Litecoin, and Ethereum… But, are there others worthy of climbing to the top any soon? Well, there are great reasons to believe so.
Both Tron (TRX) and Ripple (XRP) are coins not only showing remarkable behaviors in the last couple of months, they have as well deployed some of the best strategies in order to earn a spot in the hall of fame of cryptocurrencies, and we are all very optimistic, to say the least, about them achieving this goal soon.
All of the action planning these projects have designed are just marvelous, and the best of all is that they could actually be linking the crypto world with the normal financial environment very soon, as some of their products are becoming very popular and appealing for the financial industry. So, one thing's for sure; these coins are the ones to watch as they're very likely to reach incredible heights in the days to come. Let's see exactly why!
Reasons why Tron (TRX) will hit the moon
Is not a secret that the whole market had one of the major dips in the history in the first quarter of the year, and this was not an exception for the token. Tron (TRX) passed from a price per coin of $0.30 to only $0.05, but despite this, it managed to stay afloat as one of the 15 top cryptos in the industry.
Why?
The answer is actually straightforward. Tron (TRX) has created the most influential partnerships with large brands and companies that are willing to invest and support the coin; a fact that without any doubt forecasts the token very positively shortly.
One of the main factors affecting the market is the hoarding actions in which users tend to get involved. Of course, that's something very understandable as all they are expecting is a bullish change in the price of which they can benefit, but the main problem is not knowing what to do with the token itself.
Tron (TRX) has given giant steps in this matter by providing its users an actual reason to use the token; initiatives such as Tron Dogs lead the users to use the coin as well as interacting with others with the same purpose, and the best of all, it has a retribution program.
Justin Sun possesses one of the greatest plausibilities in the sector. Not only he is endorsed somehow by Jack Ma, the Alibaba Executive Chairman who served as his teacher at the Hupan University; but he also managed to take the price of the TRX token to 0.30 USD, right at the moment when China decided to ban cryptocurrencies.
Sun is one of the most trustworthy figures in the industry, a fact that not only has granted his project with great partnership relations but also it guarantees excellent collaborations can be made in the future.
Reasons why Ripple (XRP) will hit the moon
Same way as Tron, Ripple has worked tirelessly in developing compelling alliances with prestigious companies and brands.
However, Ripple has taken this a little bit farther as one of the many partnerships is deploying involve a significant number of central banks around the world, a measure that can definitely help to build a union between cryptos and fiat currencies finally.
Ripple developed an "enterprise software solution" with their product xCurrent, and almost immediately became an incredible success as a platform that "enables banks to settle cross-border payments with end-to-end tracking instantly."
At the moment several bank entities around the world are using the product, and the acceptation has been amazing; so the task for Ripple is to take that validation and redirect it to a major adoption of the token.
One of the star products of Ripple is xRapid, a solution created to provide liquidity in the financial sector. In this matter, Ripple just finished its pilot related to the project, and the results were astonishing. It has proven to be scalable, fast, and with meager fees per transaction, one of the reasons why it is rapidly becoming a must among financial entities, and above all, a quick fix for liquidity problems.
In this matter, that is definitely the tool Ripple may be using to gain more traction and investment to XRP by convincing its xCurrent users to adopt xRapid as well, a move that could definitely boost the price of the coin.
The same way, the new product has become very attractive for Fintech companies as it is a ready-to-use product that takes the best of the XRP token and offers a solution for the high demand of liquidity in a sector full of emerging markets that most of the times suffer liquidity issues.
Conclusion
The cryptocurrency market is continuously changing, and that's for sure a warranty of reinvention and evolution. Tron (TRX) and Ripple (XRP) are advancing dramatically towards becoming top leading cryptos, a fact that undoubtedly will shoot the prices of these two coins to the moon and beyond.
If what we are looking is to invest in virtual coins with a bullish behavior, we definitely need to get Tron (TRX), and Ripple (XRP) as what they are promising is just amazing, and surely their prices are going up with the recent strategies.
The primary task then for Tron (TRX), is to launch the long-awaited Main net and to assure the massive fintech adoption of xRapid. With a scenario like this, the future looks more than bright for this tokens.
For the latest cryptocurrency news, join our Telegram!
Disclaimer: This article should not be taken as, and is not intended to provide, investment advice. Global Coin Report and/or its affiliates, employees, writers, and subcontractors are cryptocurrency investors and from time to time may or may not have holdings in some of the coins or tokens they cover. Please conduct your own thorough research before investing in any cryptocurrency and read our full disclaimer.
Chart courtesy of Ale Ab via Flickr
Reasons Why 2019 May Be A Great Year For Crypto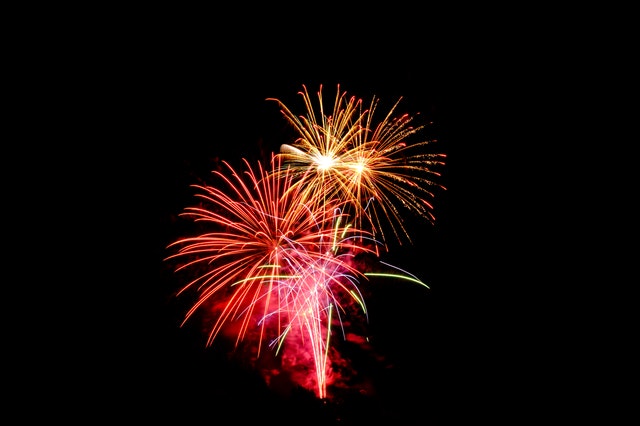 The new year was always considered to be a time of new beginnings, where people can reflect on the past and learn from their mistakes in order to be better in the future. The same is true for the world of crypto, and investors around the world are hoping for 2019 to be better, more profitable, and to have more success than 2018.
The hope for the future is even more important when we consider all the negative development in 2018. There were numerous high-profile hacking attacks, two market crashes, with a strong bear market in between. Not to mention that some of the biggest projects that may have brightened the year a bit ended up being delayed.
With that in mind, it is understandable why investors are looking forward to the new year and all the potential development that it may bring. In fact, there are several reasons why they should be excited about 2019.
1) Bearish market to loosen its grip
The first reason why 2019 can be a good year digital currencies is that it may finally break free of the bearish grip that has been felt ever since last January. Following the first market crash, the bears settled in, and the prices kept falling for an entire year. The market attempted to shake off the negativity on several occasions, with the biggest one being…
3 Coins with the Largest Potential in 2019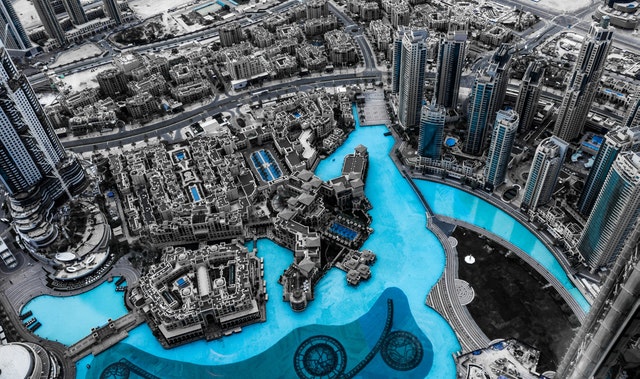 2018 has been a pretty bad year for digital coins, and after the initial market crash that occurred a year ago, everyone was expecting a bull run that will fix things. Obviously, it never arrived, and instead of that, all that crypto market experienced was an entire bearish year and another crash in mid-November.
Now, however, it is a brand new year, and attempts to shake off the bears' grip can be seen even in these first two weeks. The market is still struggling and mostly losing value, rather than gaining, with most coins being in trouble once more. Still, a lot can happen in a year, and most investors remain optimistic regarding 2019. Here are some of the coins that are believed to have tremendous potential, and to be the hope of this year.
Bitcoin (BTC)
Of course, Bitcoin comes first. This is the first cryptocurrency which is still dominating the market, with no other coin being even close to its market cap or price. BTC is the coin that has reached the most prominent heights, and it also lost the most in the previous year. However, there is still hope, as there are several projects and events scheduled for this year that might turn things around for the number one coin.
One thing that is expected is the approval of Bitcoin ETFs…
Do or Die: 3 Crypto Projects that Really Need to Deliver Soon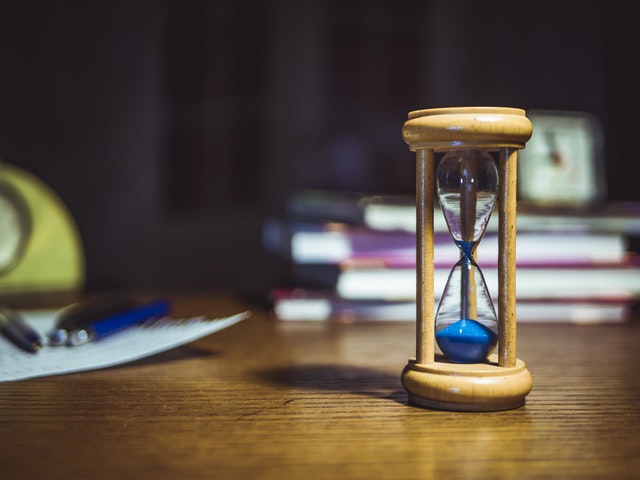 Crypto projects have gone through several crucial periods of development, and while it is fascinating to watch their progress to maturity, a lot of investors are becoming impatient. During the first few years, they were barely known, only talked about in specific groups, among those developers and investors who had the luck to find out about them in the early days.
The next several years, altcoins started appearing, and the voice of cryptocurrency slowly started to spread. Then, there was a period of hype, when crypto exploded, and the entire world finally learned about this new technology that promised to change the world. Naturally, the overhype led to a market crash and price correction that we experienced last year, but the impact was made, and the world is still talking about them on a daily basis.
However, now is the time for cryptos to deliver on their promise, grow up, and start showing results. There are high expectations for many projects, but for various reasons, they have yet to deliver, and many are hoping that 2019 will be the year when they finally do it. Let's see which 3 crypto projects really need to show results, and soon.
1) Ethereum (ETH)
Are you surprised to see Ethereum at the first spot? The project has been a top cryptocurrency for years, why would it be in danger now?…