Ripple XRP is a good investment under $0.75, here's why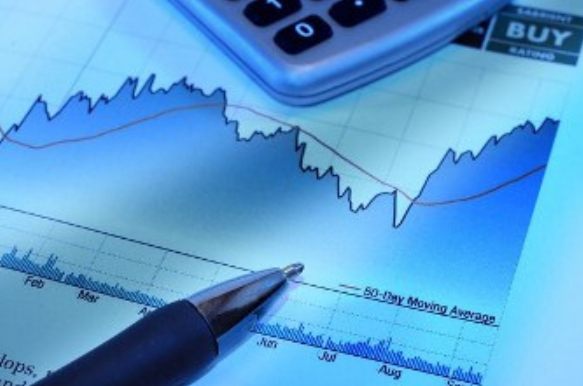 Ripple (XRP) achieved better appreciation rates than Bitcoin (BTC) last year. That's brought regular coverage from CNBC and Forbes and other popular media.
Ripple's ambitious (and successful) partnerships gave investors the confidence that it would go above $3. It hasn't occurred yet, but it's still mid of the year, and it is possible it will happen before the year ends (half of the year is enough to reach there; you can expect huge overnight losses or gains in crypto – right?).
Investors and professional traders have remained cautious about Ripple, and they've not jumped in. But at this point it time, it seems that Ripple's XRP price is exactly where they wanted it to be. There's no doubt that XRP is a good buy as things stand right now but is it that good when you take everything into account?
It's in trouble with SEC because its status as a security remains controversial. Ripple labs believe that the lawsuit and the controversy are just tactics to keep people away from the coin and make the project look bad. 
Ripple has shown openness to regulatory initiatives, and Brad Garlinghouse (Ripple's CEO) has tweeted more than once calling for regulation for crypto coins.
Ripple's current situation could seem problematic. But if the SEC confirms that Ripple is not a security after all then all bets are off. It will give it the credibility it needs to soar and be accepted, and traded in every major crypto exchange in the world, including Coinbase and Gemini. 
So that could be why Coinbase has not listed it so far. But if Ripple is declared a security that would be bad news not just for XRP but for every single crypto coin available in the world today. It would undermine investors' confidence and ruin the market. It would put the whole blockchain tech into question.
As the SEC is aware of that, they're unlikely to pursue such a hardline approach. Also, crypto enthusiasts and lobbyist with influence upon the government will take a stand, and so will the big banks and financial institutions that have already adopted any kind of cryptocurrency to make their business easier recently. But the SEC will also need to see some kind of confidence sign from the investor community.
Big banks and financial institutions have been exerting a huge influence on the world's governments for decades. This time it's more democratic, it's bigger than them, and they are afraid to let it run past them, to leave them behind.
All the fearmongering works for those institutions because it keeps the prices down so they can join in at their convenience. But once the banks get their hands on Ripple's XRP derivatives, options, and futures you'll see the market soar, with their (and the government's blessing). Mark my words: in three to five years, if you buy any crypto coins, you'll be buying them from banks.
For the latest cryptocurrency news, join our Telegram!
Disclaimer: This article should not be taken as, and is not intended to provide, investment advice. Global Coin Report and/or its affiliates, employees, writers, and subcontractors are cryptocurrency investors and from time to time may or may not have holdings in some of the coins or tokens they cover. Please conduct your own thorough research before investing in any cryptocurrency and read our full disclaimer.
Chart courtesy of Cai Wy via Flickr
Unifi Farms Beta Launches on Unifi Protocol to Pioneer No-Stake Farming
Singapore, Singapore, 26th February, 2021, // ChainWire //
Unifi Farms Beta Launches on Unifi Protocol to Pioneer No-Stake Farming
Unifi Protocol announces the launch of Unifi Farms. The most revolutionary part of Unifi Farms is there is no staking of the liquidity token required. The public beta launch of Unifi Farms V1 will take place on not one, not two, but six different blockchains at once. 
Unifi is proud to announce the upcoming public beta launch of Unifi Farms V1 on Binance Smart Chain!
Unifi Protocol is not a clone of other DeFi projects, which has led to some very unique innovations.  Unifi Farms will continue this tradition of shattering expectations and introducing features on Unifi Farms not being offered anywhere else in DeFi!   
Unifi Farms will have several advantages over old-fashioned DeFi farms.  The one that will likely be the most revolutionary with Unifi Farms is there is no staking of the liquidity token required! Welcome to the world of true auto-farming on Unifi, where we refer to it as No-Stake Farming.
Why is farming without staking so revolutionary?
Savings! Everyone agrees the high network fees on Ethereum have a large impact on the farming rewards earned by liquidity providers.  Even on low cost networks such as Binance Smart Chain, the network fee is a cost that reduces the benefit of farming. 
To participate in most farms, the user pays at least five network fees.…
DeFi Wizard Raises $750k from Blockchain Investment Bigshots, to Simplify Multi-chain DeFi Legos
Bengaluru,, India, 24th February, 2021, // ChainWire //
In order to give shape to their 'one-click DeFi contracts creation' dream, Defi Wizard has raised a total of $750,000 from X21 Digital, AU21 Capital, Amsterdam-based TRG Capital, DeltaHub Capital, NGC Ventures, and ExNetwork.
Speaking on latest development Defi wizard founder and CEO, Anand Kamath said: 
"It gives us immense pleasure to announce that our platform, DeFi Wizard has attracted the attention of leading blockchain investors and funds."
DeFi Wizard aims to help cryptocurrency companies and businesses seamlessly create digital assets, without any hassles, with the objective of becoming an all-in-one token creation platform. 
Investment Usage
This recently concluded fundraising round is an important milestone for Defi Wizard. It will fuel the development of the platform along with operations/maintenance.
Other ways in which Defi wizard will receive assistance is with liquidity bootstrapping for Uniswap listing, alongwith added global and regional promotional efforts to generate awareness for the platform. 
About Defi Wizard
Defi wizard is a dashboard for building DeFi (decentralized finance) smart contracts with a few clicks. It offers real-time programmer analytics and allows users to create smart contracts for ERC20 / BEP20 / EDST, staking, yield farming, governance, cross-chain bridge, gasless relayer baked in.
As per the latest statistics, more than five projects are already using DeFi Wizard's staking services and more than $100M AUM has been locked through the smart contracts generated through the…
99Bitcoins takes over the "Dead Coins" project to become the cryptocurrency undertaker
Singapore, Singapore, 17th February, 2021, // ChainWire //
99Bitcoins, an educational website that maintains a list of Bitcoin obituaries made by the media, has taken over the Dead Coins project as well. This move effectively crowns 99Bitcoins as "The undertaker of the cryptoverse".
Deadcoins.com was established in late 2017 to document the death of thousands of altcoins that popped up during the cryptocurrency mania of that time. The idea was simple – create a list of coins that have ceased to exist after the hype died down.
A coin can become "dead" due to a variety of reasons such as its development being halted, having no one that uses or trades it, being exposed as a scam and more. While the project was initially maintained only by its founders, it was later outsourced to the cryptocurrency community which was allowed to add their own dead coins.
"I think the dead coins project is a brilliant idea that needs a bit of polishing" says Ofir Beigel, owner and founder of 99Bitcoins. "The fact that anyone can add a dead coin themselves made the list of coins very inaccurate. We've spent days going through the complete list and sifted out all of the coins that were buried alive, so to speak. For example, Bitcoin, Tron, Dogecoin and Tether are just some of the coins that were listed when we took…