The Reason Why Coinbase Just Won't Add Ripple (XRP) Any Time Soon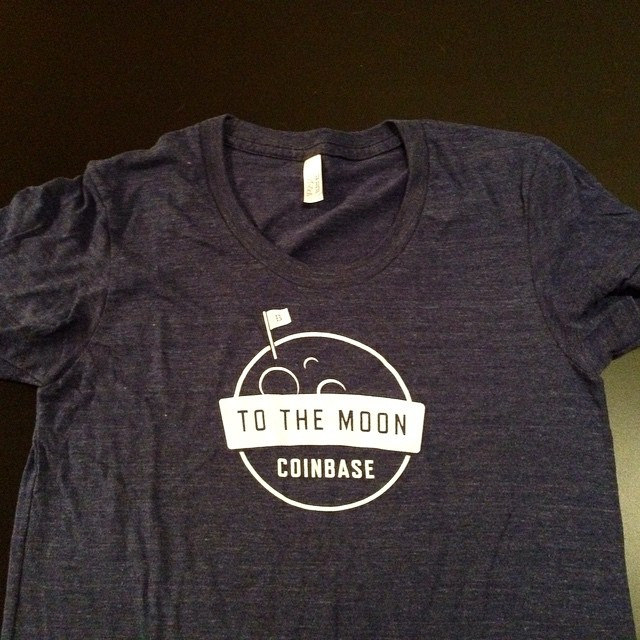 Although Ripple has been doing well and even more than well these days as we have found out about an important partnership the team behind XRP has made, it seems that another news stole the light. Apparently, as we have all had a chance to find out, Coinbase and Gemini, which are some of the biggest exchange markets in the world of cryptocurrencies, are refusing to add Ripple. Given the fact that XRP is the third best currency according to the global coin report list, we were very much interested in finding out the reason behind this devastating refusal, so we dug a bit and scrapped the surface of this story to reveal the true motive behind the decision made by these exchange markets.
How Come Coinbase is Not Adding Ripple?
Coinbase stands for one of the biggest and thus most valuable exchange markets, just like Binance or Gemini. With a market capitalization of nearly 2 billion dollars, Coinbase enjoys the reputation of one of the largest exchanges. That is how Coinbase has set some standards and according to the Coinbase representative team, they are not planning on adding Ripple to their exchange anytime soon. The team behind the Gemini exchange shared the same statement.
Not being able to get listed on Coinbase for some time now (or Gemini for that matter), the XRP team even went as far as offering millions of dollars in order to buy its way onto the Gemini and Coinbase exchange. During that case, it was stated that offering financial incentives in return for a spot on an exchange market is perfectly legal and legit even outside the unregulated world of cryptocurrencies and blockchain operations, which means that Ripple had every right to offer money to Coinbase and Gemini although many crypto enthusiasts are greatly judging this move.
Both, Coinbase and Gemini, refused to take the financial incentives, also confirming that they were not planning on listing Ripple anytime soon.
Moreover, people are outraged for having Coinbase refusing to add XRP to its exchange mainly because this exchange market has already added all top coins listed on Binance, although Binance and Coinbase have only several currencies in common. Coinbase has listed Bitcoin, LiteCoin, Bitcoin Cash, Ethereum, and Ethereum Classic.
Bitcoin, LiteCoin, and Ethereum were originally added to the exchange almost immediately after Coinbase started with trading business, and later on, Coinbase added Bitcoin's and Ethereum's forks: Ethereum Classic and Bitcoin Cash, considering that these two currencies are safe and secure more than enough.
So, Coinbase added Ethereum and Bitcoin, but missed on adding Ripple as the third-best cryptocurrency?
That is how everyone started to wonder: But, why?
The reason behind the refusal is far simpler than you might think as it seems that the answer to this controversy lies in the "rulebook" publically published by Coinbase. The rulebook is freely describing what it takes for a coin to get listed on their exchange.
What Ripple Should Know About Coinbase
In case of Ripple team would still want to get listed on Coinbase exchange, which would in many ways benefit this currency while increasing its visibility and attainability, here is what they should know about Coinbase and what it takes to get listed on this exchange.
Coinbase has announced a brief introduction to their exchange service, addressing all their customers while listing everything they consider to be crucial in order for a coin to get listed on their exchange.
On this occasion they have shared the framework for getting listed on their exchange, stating that they have a clear goal of becoming the most easy-to-use exchange platform while also enjoying the status of the most trusted exchange in the market.
At the end of their statement they have added that they are not planning on adding any new coins on their exchange at the moment, as well as that in case they were planning the opposite, they would release the news in the public by themselves. The bottom line is not to trust the rumors. The dark side of this point is that it seems that XRP is not getting listed on Coinbase anytime soon.
One of the most important factors for considering a coin for listing is to make sure that the coin is maximally safe and secure, while also being decentralized.
This is where Ripple meets a problem that prevents it from getting listed – XRP is not decentralized. In case you don't remember, Ripple was often criticized by crypto enthusiasts for not being decentralized, which means that XRP, in a way, has a third party involved in different operations revolving around this currency, which is everything decentralization is against.
That is how it is thought that Ripple was refused precisely for this reason – for not being decentralized. And, given the fact that Coinbase is aiming to become the most trusted exchange, they wouldn't be able to do so if they were to get Ripple listed despite XRP not matching Coinbase' listed criteria.
How is Ripple doing at the Current Moment?
After partnering up with MoneyGram with the rumor that Ripple will be also partnering up with Wal-Mart as a consequence, it was expected that XRP will go up in no time reaching a value of 1$ per one unit.
However, XRP is still trading in the red. It seems that other currencies are dropping as well as the market is plummeting, so the recent losses aren't as odd.
After the latest change in the market, Ripple has lost -4.21%, dropping against the dollar. On the other hand, it is trading up against BTC for 1.76%, which means that Bitcoin is also dropping.
After the initial drop, XRP is available at the price of 0.48$ per one unit, which is still far from its record price of over 3.80$.
We will be updating our subscribers as soon as we know more. For the latest on XRP, sign up below!
Disclaimer: This article should not be taken as, and is not intended to provide, investment advice. Global Coin Report and/or its affiliates, employees, writers, and subcontractors are cryptocurrency investors and from time to time may or may not have holdings in some of the coins or tokens they cover. Please conduct your own thorough research before investing in any cryptocurrency and read our full disclaimer.
Image courtesy of Maia Cybelle Carpenter via Flickr
Importance of Bitcoin ETFs and Bakkt for the Crypto Space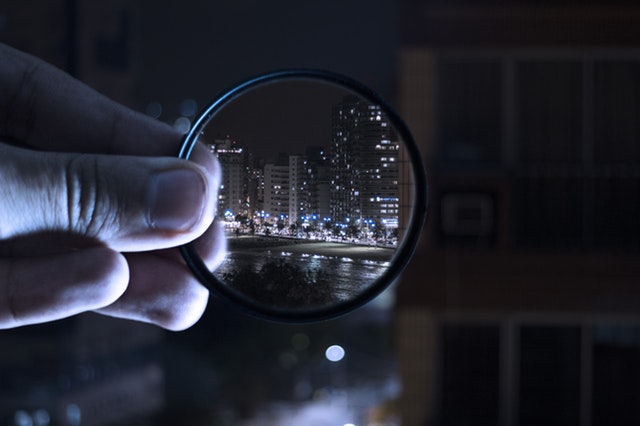 It is no secret that 2018 was a very bad year for cryptocurrencies, at least when it comes to prices and market cap. However, in its brighter moments, this year managed to set the stage for some very important events that are expected to make 2019 very successful and profitable. Two things have attracted the most attention, both of which were expected to occur in 2018, only to be moved for early 2019. Those two are Bitcoin ETF decision by the US SEC, and the launch of Bakkt.
What are Bakkt and Bitcoin ETFs and why are they important?
Let's start with Bakkt first. Bakkt Exchange is a business that is set to launch at the very beginning of 2019. It is a cryptocurrency platform that is set to offer a large number of services, including things such as warehousing and trading. However, there is another thing that makes Bakkt special, and that is the fact that the exchange itself is a product of the same company that has created the New York Stock Exchange.
In addition, Bakkt will be supported by some very influential names, such as Microsoft, BCG, and even Starbucks, to name a few. Furthermore, Bakkt will support crypto-to-fiat conversions. Starbucks will actually be one of the companies that have volunteered to help test the system, as users will be able to convert crypto to USD that can then be used in Starbucks.
Bakkt exchange…
4 Best-Performing Cryptocurrencies in the Current Bear Market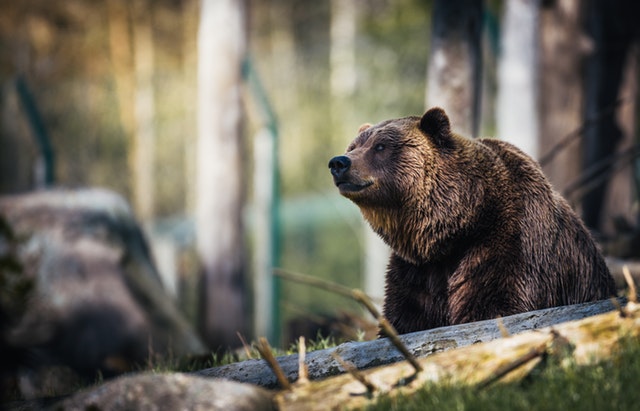 Cryptocurrencies have been experiencing a strong return of the bearish trend for weeks now, and only now does it show signs of weakening. However, experts believe that the situation will not repair itself so easily and that prices will remain low for a certain period.
However, when bear market strikes, the sentiment gets most bearish when the trend reaches the bottom. Everyone starts selling, and while short sellers can make a profit in this situation, analysts usually warn that the sale will only knock the prices down even further. Since most of the crypto-related news is already negative at this point, such predictions often make sense.
However, there is still one thing to keep in mind, which is the fact that when downtrend enters a capitulation, that often signals that a new bottom has been found. That is the perfect time to actually go against the bearish trend, and start buying. It is also a good opportunity to abandon the coins that seem too risky, and do not seem to have that bright of a future ahead of them.
Bitcoin has dropped by 87% from its all-time high, which it hit back in January. However, the rest of the market dropped with it, and it never lost its dominance, which still remains above 50% of the total market cap. In other words, while its price may have sunk to lows that were not seen for a while now, it…
Will The Stock Market's Bearish Outlook Affect The Cryptocurrency Market?
About 3 months ago I was reviewing what was happening in other markets as the cryptocurrency market kept falling. So I opened up TradingView and what I saw was something so incredible I had to look a second time, I thought I had opened up the BTC/USD chart but it had not yet fallen. I was a bit confused, but I realized my TradingView opened to the DOW, at the time it was looking extremely euphoric and then upon a little more research I saw it was in the longest bull since its conception.  I instantly wanted to see does this just apply to the Dow Jones or does it also apply to the likes of the Russel, S&P500, Nasdaq, Vanguard and then I even looked at the housing market. What I saw I am honestly going to say baffled me, what was there before me was a perfect opportunity, I knew that soon the stock market would fall and started letting people know about hedging.
Last year for many was a huge learning experience and even if many lost money, they learned about financial markets for the first time and may have bought their first ever investments. This was a huge plus for many people who were labeled noobs or noob investors. Why you may ask? Well, the simple answer is that noobs tried investing for the…