Bitcoin, Litecoin, and Ripple still deserve real fondness, here is why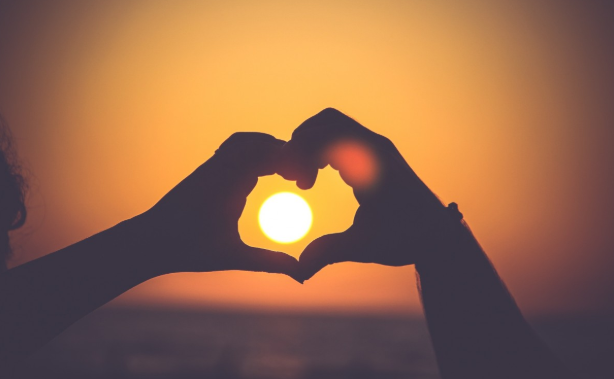 April was fantastic for cryptocurrency trading. All coins went up. Things seemed just peachy. But last week was not that good as most coins lost some value against the USD. Take Bitcoin. It's currently at $7365 against the dollar when it was beyond $8500 just a week or so ago. It is its lowest point since last April 18th when it was close to breaking the ten thousand barrier, and the market was all about rising prices. Bitcoin's market capitalization is now at 126 billion, and it remains the biggest slice of the pie with a thirty-nine percent dominance.
Fears about Bitcoin are just identical as with all other main crypto coins such as Litecoin (LTC) or Ripple (XRP). XRP has gone down by 0.34% over the last twenty-four hours, and 13% in the last week so it's now at $0.60. Litecoin has found itself in a similar situation as it's lost 0.18% in the last day, and 15.29% for the week – so it's now at $117.9 USD.
The Consensus 2018 conference a couple of weeks ago was supposed to prompt a market comeback that has not happened yet. Even as this is happening, observers are still predicting a market rally that will see Bitcoin and other digital assets reach new historical highs.
Projections, studies, and analyses all agree on that, so investors should not be worried about the current lows, but financial markets have never been driven by rationality anyway. It seems we'll just have to wait until the wind changes again, and we can all ride the bear back to the top.
Even in the current context, there are good reasons to stay optimistic about Litecoin, Ripple, and Bitcoin.
Bitcoin (BTC): The power of permanence
Bitcoin has the name. It was the first cryptocurrency ever and it remains the one coin that holds the greater status, value, and demand. It's been criticized by governments and observers, it's been at the center of most scandals in the crypto world, it's slow, the transfer fees are too expensive and, even when you take all into account, Bitcoin is still Bitcoin. It's been around the longest, and it's most certainly here to stay.
Every other cryptocurrency owes its existence, at least to a point, to Bitcoin and it remains the safest option around.
Besides the fact that it can be used for payments and for storing value, BTC has shown incredible resilience, it always recovers its value back, which is why Wall Street is getting involved with it. If cryptocurrency apocalypse were to happen today, there's a ninety percent chance that Bitcoin would stick around anyway.
So don't bet against Bitcoin. It is going to stay around as long as there's a crypto market. It has demand and as its network is scheduled for an upgrade. It can only become more valuable.
Litecoin (LTC): Growing quietly but steadily
Whatever else is happening with other alt-coins, LTC retains some kind of charm that is allowing it to be increasingly accepted everywhere around the planet. As Bitcoin becomes more of a means to store wealth, Litecoin is becoming a retail payment currency the world over. As more businesses accept it as a payment option and more people use it to buy goods and services, its demand and value can only increase.
Ripple's XRP: Partnerships matter
From all three coins mentioned in this article, Ripple's XRP is the one having the hardest time. Questions remain about Ripple Lab's role in controlling (or not) the coin's performance, and there's the issue of the lawsuit (is it a security or not?) that could affect every coin in the crypto world.
But the fact remains that, even in that context, Ripple is the one cryptocurrency that has proved it has practical value in the real world as at least seventy-five banks in the world are now using it to do their international transactions. There is every chance that the financial world will radically change because of Ripple's technology and Ripple's coin.
Ripple's xRapid has gained acceptance among many big players in the financial sector (Western Union is one of them). It's shown it can make international payments quicker, cheaper and more reliable. This is making XRP entrenched in the real world. There's demand for it and Ripple's technology customers need it.
Last thoughts
The market is down at the moment; there's just no doubt about that. But it will bounce back for sure and when it does these three coins will be leading the way to recovery. So don't panic, just wait a bit.
For the latest cryptocurrency news, join our Telegram!
Disclaimer: This article should not be taken as, and is not intended to provide, investment advice. Global Coin Report and/or its affiliates, employees, writers, and subcontractors are cryptocurrency investors and from time to time may or may not have holdings in some of the coins or tokens they cover. Please conduct your own thorough research before investing in any cryptocurrency and read our full disclaimer.
Image courtesy of Pxhere.com
Top 3 Crypto Trends That Might Go Big in Q2 2019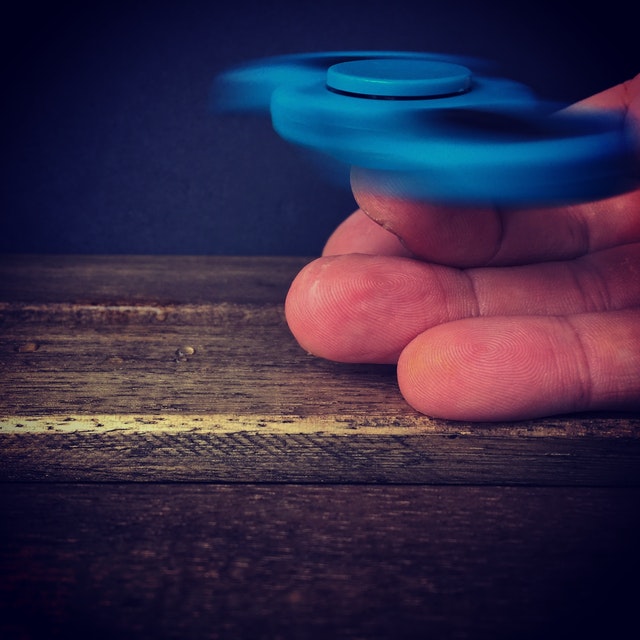 So far 2019 has brought a significant change to the crypto industry. Q1 of this year has seen the rise of the idea of IEOs, the crypto space has finally managed to shake off the bears, and numerous coins throughout the industry have seen their prices grow once again.
The latest rally happened only several weeks ago, and it allowed Bitcoin to surge up by $1,000. Most other coins followed in their own way, but the investors are now wondering what to expect out of Q2? The Q1 started off badly, but it ended up being extremely successful. The chances are that history might repeat itself in the second quarter, as there are some key trends that might point the way for the further development of the crypto market.
1. The rise of IEOs
Back in 2017 and early 2018, ICOs (Initial Coin Offerings) were everything that the crypto space was talking about. Their popularity allowed startups to raise billions upon billions of dollars. Soon enough, however, that ended in a pretty bad way. STOs (Security Token Offerings) emerged as an alternative that does not depend on trust, follows regulations, and it actually holds value. However, asset tokenization might still be in its early stages, and this is something that might come back at some point in the future.
In 2019, however, IEOs (Initial Exchange Offerings) started attracting the…
The Crypto Space Once Again Divided Over Bitcoin SV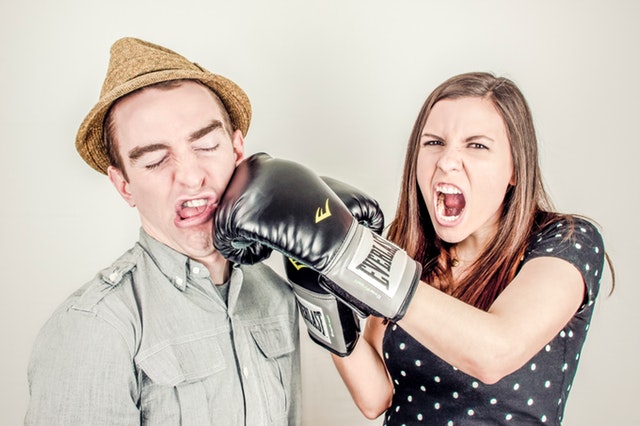 The crypto community is a strong one, one that managed to bring digital currencies from nothing to an industry worth hundreds of billions of dollars. However, while its strength in this regard is undeniable, the crypto community can be just as fragile given the appropriate conditions. With that in mind, the conditions seem to have been set for a new divide, although the cause is once again the same — Dr. Craig Wright and his Bitcoin SV (BSV).
Craig Wright vs. the (crypto) world
Dr. Craig Wright, the chief scientist at nChain, and the creator of Bitcoin SV. has been a well-known and very controversial figure in the crypto industry. Wright was suspected of being Bitcoin's creator several years ago, which is possible because no one knows who is behind the name 'Satoshi Nakamoto.'
Wright was believed to be him, and one theory claimed that he and his friend were responsible for giving life to BTC. However, the theory quickly died out, but not before Wright seemingly liked the idea of assuming the mantle of Nakamoto. He himself started claiming to be Bitcoin's mysterious creator ever since.
Of course, he managed to gather up some followers, but the majority of the crypto community — while confused — did not believe him. Luckily, there is no need for trust, and Wright should easily be able to prove that he…
Are XRP and Ripple Going to Be Worth Anything by the End of 2019?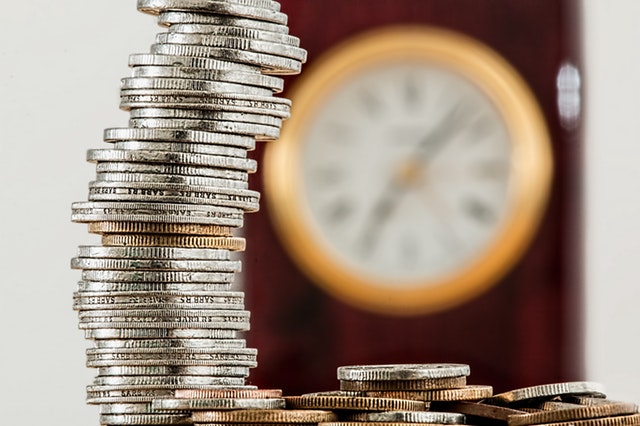 One surprise recently was when XRP took over Ethereum's long-held second place in the Market Cap leaderboards. It quickly went back to its traditional and respectable third place behind Ethereum, but it could be a sign of things to come.
XRP has a lot of clout in the market because of the platform it is based on, which is Ripple. A coin that is used for a very specific purpose and with a long term goal in mind is always going to fare better than others. Litecoin, Bitcoin Cash and others have come about because of disagreements in Bitcoin. Therefore they offer nothing except an alternative to Bitcoin as a pure cryptocurrency, while Ripple (and XRP along with it) has something tangible behind it.
Big Banks Back Ripple
Ripple was created in 2012 for a specific reason. It aimed to become a faster and more efficient method to transfer value between banks and countries. This value can be almost anything from currencies to other instruments. While initially, banks were cautious about investing in the company, recently they have been lining up. The crypto winter has helped with innovation int he industry and Ripple has benefitted immensely for it.
The various payment solutions based on Ripple such as xRapid and xCurrent are seeing a large uptake, and this is having an amazing effect on XRP as a whole.…