Ripple (XRP) Is At Consensus 2018 and also Launches Xpring Initiative for Entrepreneurs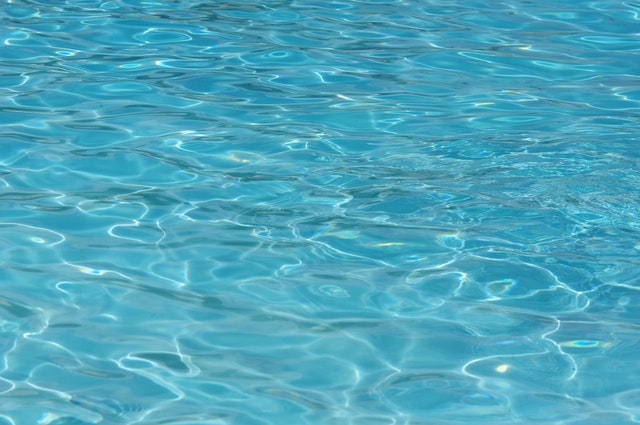 The next three days, beginning today, the 14th of May, will be a beehive of activities in New York during the Consensus 2018 Summit that has been organized by Coindesk. The event has been the subject of anticipation in the crypto-verse due to the increase in attendees in the form of regular folks like you and I and the speakers from different industries such as finance, banking, healthcare, computer hardware manufactures, just to name a few.
This year's event has over 250 speakers and is expected to draw over 4,000 attendees. As it so happens, the Ripple (XRP) team is part of the event.
The Ripple team is currently located on the 2nd Floor in the Beekman Pavilion of the Hilton Midtown in New York. The team has encouraged everyone in attendance to visit them.
Dr. David Schwartz (second from the right) was earlier today involved in a discussion pertaining to the interoperability between all the public and private blockchains. The case for a means for all or some of these blockchains, to communicate and allow for the transfer of assets, have escrow schemes and other information flow, is gathering steam as it will allow for a seamless and frictionless avenue for inter-blockchain operations and innovations.
As the ongoing Consensus summit continues, the Ripple team have also announced a new initiative known as Xpring. This initiative will be one by Ripple to invest, incubate, acquire and provide grants to companies and projects run by entrepreneurs willing to use XRP and the XRP Ledger to solve real-life problems. This is much-needed support for all the budding entrepreneurs wishing to make an entry into blockchain technology and specifically planning on using XRP and Ripple software products to do so.
The Ripple team is bringing in Ethan Beard as a Senior Vice President to lead Xpring and Ripple's developer program. Mr. Beard served as Director of the Facebook Developer Network from 2009 – 2012 and oversaw the worldwide developer relations, operations and product marketing for the Facebook API. He is the perfect fit when we remember that xVia is also API based.
Mr. Beard is quoted as saying that he loves the startup environment and loves helping them leverage new technologies and developments to grow.
Xpring has already offered support to four entrepreneurs as follows:
Scooter Braun, entertainment talent manager, entrepreneur and founder of SB Projects, who is pursuing several endeavors that will use XRP to improve artists' ability to monetize and manage their content.
Stefan Thomas, inventor of the Interledger Protocol (ILP), creator of BitcoinJS, co-founder of TxtBear, who just launched a new venture Coil to use XRP and the Interledger Protocol (ILP) for various micropayments applications, such as facilitating "bite-sized" purchases of media. You can learn more about Coil here.
Thomas McLeod, serial entrepreneur, co-founder and CEO of Omni, who will soon integrate XRP as a currency into Omni's marketplace.
Bart and Brad Stephens, co-founders of Blockchain Capital, who have the first fund to accept capital calls in digital assets with a focus on driving innovation in the blockchain sector.
All the above is great news considering that the Consensus Summit will provide a good avenue for Ripple to showcase its technology and payment solution software such as xRapid, xVia and xCurrent. it will be a platform to market what the project has to offer.
For the latest cryptocurrency news, join our Telegram!
Disclaimer: This article should not be taken as, and is not intended to provide, investment advice. Global Coin Report and/or its affiliates, employees, writers, and subcontractors are cryptocurrency investors and from time to time may or may not have holdings in some of the coins or tokens they cover. Please conduct your own thorough research before investing in any cryptocurrency and read our full disclaimer.
Image courtesy of Pexels
TRON Partnership Involves Cloud Computing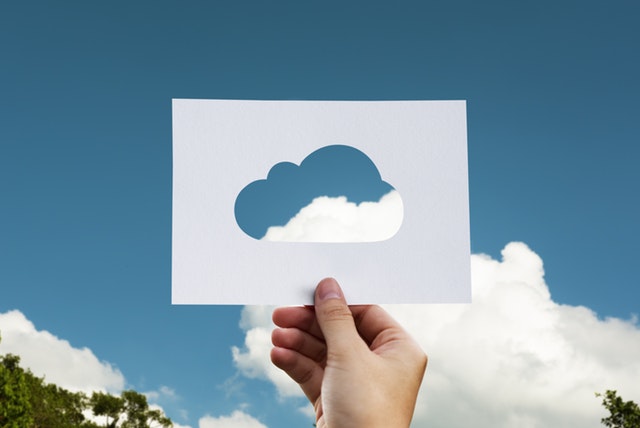 It has been almost an entire week since Justin Sun, the founder of TRON (TRX), announced a new big partnership for this cryptocurrency. His Twitter announcement did not provide a lot of information, except for the fact that the TRON partnership is with an industry giant worth tens of billions of dollars.
Finally, First time to partner with tens of billions USD valuation industry giant. Guess the name 😊#TRON #TRX $TRX

— Justin Sun (@justinsuntron) October 12, 2018
Even so, the entire crypto community started speculating about the new partner's identity. Soon after the announcement, a new rumor emerged, claiming that the identity of an unnamed corporation was uncovered. According to the rumor, TRON's new partner is none other than Baidu, one of the largest tech giants of China, which also represents this country's largest internet search provider.
Baidu is often viewed as China's version of Google, and if the rumors of a partnership with this company turn out to be true, this will be a big game-changer for TRON.
However, in days following the announcement, new reports started coming in with claims that the partnership will not revolve around blockchain technology. Instead, ODaily reported that the alleged partnership between TRON and Baidu will be focused on cloud computing. The report claims that TRON will be purchasing computing resources from Baidu.
Baidu to…
Will Ripple (XRP) advocacy hike affect bitcoin dominance of China?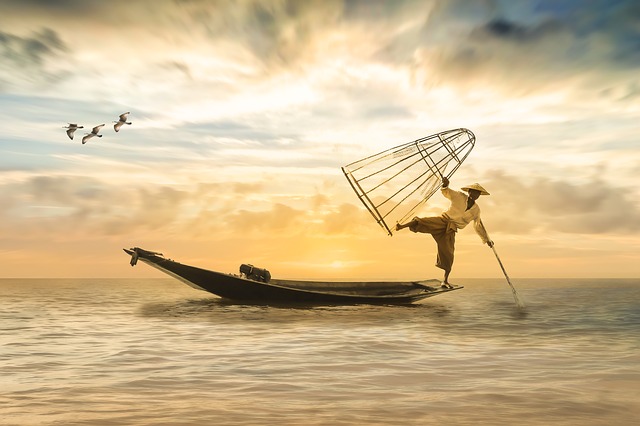 Currently, China is leading in Bitcoin mining industry by far, second to none for bitcoin mining power. Literally, it's contributing over 70% of the network's hash rate (a term that is used in describing the total processing power of a blockchain network). But how Ripple fits in here and what it has to do with that? We'll talk about that a bit later below, let's cover some in-depth facts about China's dominance over Bitcoin first.
It's a near-complete dominance by China on the BTC mining grid that has made it responsible for mining a majority of circulating bitcoins. A Beijing-based company, Bitmain Technologies, is highly responsible for extracting the significant part – more than half of the globe's bitcoin, and alone, it has approached 50% of the total hash rate more than once.
The fact that China is controlling a majority of Bitcoin hash rate, clearly tells that it has the power of manipulating or merely destroy the bitcoin network if it gets enough support should it decide to take such a move. Therefore, this has led to serious concerns among countries including the US that China might get an edge in this cryptocurrency industry and possibly becoming a potential threat.
China is the biggest manufacturer of Bitcoin as well as cryptocurrency mining equipment. The reason behind the massive growth of mining farms in the country is because of cheap electricity bills.
Furthermore, the country has adopted several…
Ravencoin (RVN) Surges Following Binance Listing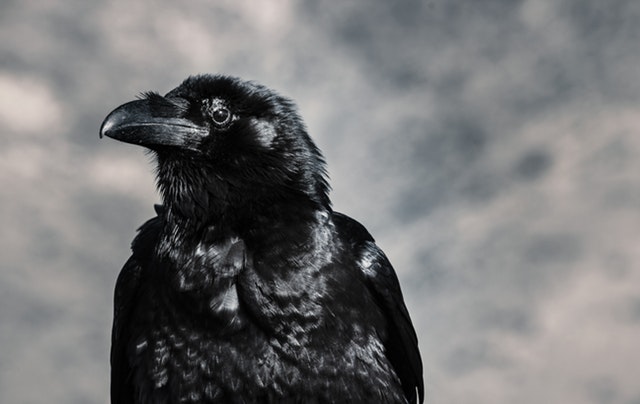 While most cryptocurrencies today still remain unstable and at the edge of falling into the red, there are some coins that are doing significantly better. One such coin is Ravencoin (RVN), which has surged by over 26% in the last 24 hours.
About Ravencoin
Ravencoin came to be as a hard fork of Bitcoin and was inspired by a popular book series-turned-television programme, Game of Thrones. The coin's developers decided to make Ravencoin an open-source project that provides users with the ability to declare assets on their platform. The platform itself is decentralized, transparent, and secure.
Just as Game of Thrones' ravens are used for spreading the news and truth, Ravencoin hopes to become a carrier of truth regarding the ownership of assets on the blockchain.
Ravencoin's main use case is for performing P2P transfers, while it prioritizes security, autonomy, user privacy, and control. Additionally, as a coin fighting for truth and transparency, it also stands against censorship.
Ravencoin got listed on Binance prior to MainNet launch
Following the last week's announcement that Ravencoin is getting officially listed on Binance, the world's largest cryptocurrency exchange ba trading volume, Ravencoin experienced a large price surge. At one point, the surge took the coin's value up by over 31%. At the time of writing, however, the coin is still growing, with an increase of 26.15% in the last 24 hours.
Getting listed on Binance has brought Ravencoin to the top…