Amazon will adopt Ripple (XRP) this year. Here are three reasons why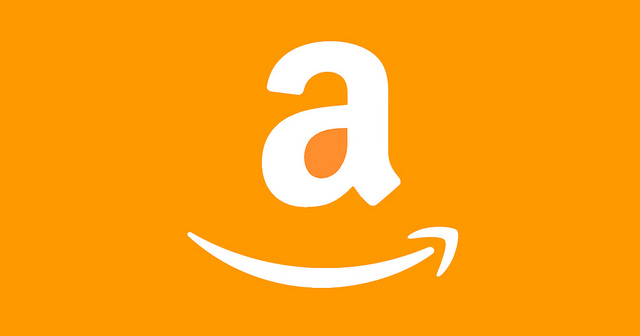 Ripple's XRP has been making noise lately. Ripple's technology (not the currency in all cases) has been adopted by seventy-five of the world's largest banks, remittance services, and other financial institutions. 
So many giants are already using Ripple that it only makes sense that Amazon, which is not particularly small, could choose it as well. Here are three reasons why Ripple and Amazon are a good match, and why the e-commerce giant, Amazon will adopt Ripple (XRP) in 2018.
Swift, cheap transactions
Fluctuations in cryptocurrencies have created fortunes for some investors (think Overstock.com), but that's utterly beside the point for Amazon. The one thing it will ask from a digital coin as an essential for adopting it will be stability. This was exactly the reason why Steam (a giant in the gaming world) stopped accepting Bitcoin despite the fact that BTC was doing just fine, reaching its historic peak value at the time.
Amazon is not going to try and become a cryptocurrencies average amateur (even professional), investor. The change it will take for it to accept any alt-coin would be momentous, it would have to go against inertia. That requires solidity.
High fees and volatility were the factors that made Steam quit Bitcoin. It doesn't mean Steam didn't make a lot of money in the meantime but the incredibly low speed and high fees that still characterize Bitcoin unsettles companies. And we can't blame them.
Ripple improves Bitcoin's services dramatically. Transactions take ten seconds at the most (usually faster, but still, remember that Bitcoin takes at least 10 minutes on average) and the usual fee is .00001 XRP. 
Even if XRP could reach $10 per token (which is quite far away yet) each transaction would be a cent of a penny. These features make Ripple a cryptocurrency that can finally deliver on Bitcoin's promises at a practical level.
The rise in supply lowers volatility
Ripple has another advantage: its volatility is lower, this has to do with its large supply.
One of Bitcoin's main features is that mining will stop at twenty-one million. This makes each Bitcoin a scarce resource, a special thing to own. Ripple's supply will be much higher and it's all been already mined. There are a hundred billion XRP tokens in the world and fifty-five of those are held in escrow by Ripple Labs.
That's a lot more coins that Bitcoin by almost five thousand times. This abundant amount of tokens means that the currency doesn't need to reach a high price and it improves its overall stability. XRP will continue to rise, along with the other cryptocurrencies, during this year as more investors and the general public keep increasing the demand.
But sooner or later each coin will find its right value according to the market's equilibrium and, when the dust settles, the large number of XRP coins available will render it remarkably stable. It's all about inertia. A hundred billion units are a lot harder to affect than twenty-one million.
And that's what Amazon needs. Just imagine the anarchy that would come over Amazon if the coin they chose has a wild fluctuation, even if for one single day. That could mean from the time you add an item to your cart to the time in which you check-out the price changed, maybe even drastically.
That confuses customers and impairs Amazon's ability to match prices. Since Amazon doesn't have a say in market behavior they will never go for a crypto that could perform like that, not even for a few hours. 
Now, Ripple does fluctuate as well but, the huge amount of currency that will end up being in circulation will dampen the fluctuations enough to make XRP usable in the real world.
Ripple has grown up to seventy-five cents so far (dropped to $0.61 just within last 24 hours as the whole market went into the red). It's been slow but steady. 
That is a far cry from the dramatic rushes we've seen in most other coins. Once Ripple is available through Coinbaise and most other big exchanges, it will be just as stable as any fiat currency.
Lower prices per coin don't scare people off
There is no doubt at all that Bitcoin is valuable. At the time of this writing, it's at $7,600 (it was above $8,000 just a couple of days ago). The thing is, isn't it just daunting to see the price? You think you'll ever be able to afford even one Bitcoin? It would be good, because chances are it will keep rising (John McAfee predicts it will be at a million dollars in the next two to three years) and you could, in time, retire by selling a single Bitcoin in the fullness of time.
The problem is that the price is, indeed, scary. And this is where Ripple has another advantage: the high token supply will keep prices manageable which, in turn, will make it lot more friendly to costumers. 
And Amazon is all about the customer, whatever coin it chooses must bring more people in instead of scaring them away. This is just as essential as stability and short transaction times. And Ripple can deliver on this as well.
If you are an economist, a crypto-enthusiast, or a physicist, it makes no difference to you if something costs 0.0005 BTC or 50,000 Satoshis, or 5 XRP. 
But if you are a normal person (as most people continue to be in the world), you're going to have a very hard time understanding the BTC or the Satoshi price while the XRP one is manageable and close to your everyday experience. And that's what Amazon needs as well.
Moreover, just last weekend, a video was spotted where one of the Ripple Labs' team member pinpointed some of the issues that Amazon faces right now in regards to the cross-border payments.
The video mainly demonstrated payments between the merchants on e-commernce giant, Amazon. Now, that video is somewhat a hint towards Ripple giving a helping hand to Amazon for the cross-border payments. There's a 'strong' possibility, for sure.
MUST WATCH: very #timely talk on state of #blockchain & #fundamental nature of #payments by @ashgoblue, SVP #Ripple at @thesummit organized by @PaymentsCanada "This was case of Amazon paying merchants & taking weeks for cross border #payments to arrive." #FinancialInclusion 👍 pic.twitter.com/Pb5eJt03GS

— IOV.tips (@xrptips) May 18, 2018
Ripple is already deep into the financial world
Banks, hedge funds, American Express, remittance services… seventy-five of the world's largest financial institutions are already on board and using Ripple's technology (which is not the same as the currency). This is an almost unique case in the crypto world (Stellar Lumen, being the other one).
While adoption of Ripple's tech does not require or guarantee the adoption of Ripple's XRP token, the transaction fees within the Ripplenet environment are indeed required to be paid using XRP. Thus Ripple's success won't necessarily create lots of sudden demand for XRP, and that is not a bad thing. It means that the rise in price will be steady but slow, as it's been so far. In other words: stable.
Ripple has persuaded companies to adopt the blockchain and, in some cases, the cryptocurrency to transact business. That breeds confidence and many more giants will also adopt one cryptocurrency or other throughout this year. Amazon could be one of those giants.
It's impossible to say what's in Jeff Bezos' mind on this subject, but the fact remains that Ripple is the one alt-coin that can give Amazon everything it needs, and it's already backed by many banks the world over. Ripple seems the way to go for Amazon and, when it happens (if it happens), just watch its price go through the roof.
For the latest cryptocurrency news, join our Telegram!
Disclaimer: This article should not be taken as, and is not intended to provide, investment advice. Global Coin Report and/or its affiliates, employees, writers, and subcontractors are cryptocurrency investors and from time to time may or may not have holdings in some of the coins or tokens they cover. Please conduct your own thorough research before investing in any cryptocurrency and read our full disclaimer.
Image courtesy of Canonicalized via Flickr
DGB Price Prediction For 2018 and Beyond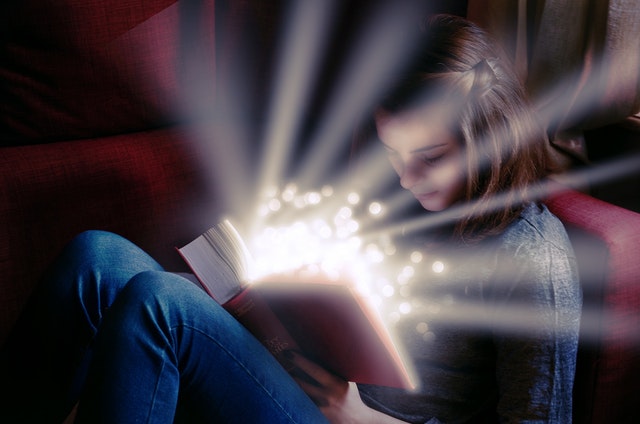 With the crypto market being constantly bearish throughout this year, a lot of investors are having second thoughts about buying additional coins. While some large cryptocurrencies like Bitcoin or Ethereum can be considered safe investments, smaller coins like Digibyte (DGB) often receive a lot of doubt. This is why the DGB price prediction is necessary so that the investors can know what to expect.
DGB Price Prediction
DGB has had its ups and downs throughout this year, and at some point, it even went up by 70%. However, the constant bear market affected it just as much as numerous other cryptos. This has brought its value down to its current $0.025378 per coin. Some optimistic predictions from earlier dates saw the coin reaching as high a price as $9.20 by the year's end. However, as we approach the date, it seems less and less likely that this DGB price prediction will come true.
The coin is generally seen as a profitable investment. As it is always the case with cryptocurrencies, they should be bought when their prices are down, so that a profit could be made when they spike up once more. Digibyte is no different, but it should be noted that investing in this coin means having patience. DGB is not among the coins that will make you rich overnight, and instead, it should be seen as a long-term investment.
Even though 2018 has been as…
Why ZCash (ZEC) Is Heading to $10k
Back in mid-May, the Winklevoss Twins made the headlines for embracing ZCash (ZEC) as one of its major digital assets on their groundbreaking Gemini exchange. When the announcement was made, ZEC rallied in the market by showing a 45% increment in value. The coin made it to $357 in a matter of hours.
Further assessing the currently available digital assets on the Gemini platform, we find that the exchange currently has USD pairings for only Bitcoin (BTC), Ethereum and ZEC. There is also additional pairings of ETH/BTC, ZEC/BTC and ZEC/ETH with plans to onboard Litecoin in the coming days.
Another thing to note is that the exchange also provides custodial services for institutional investors thus giving ZEC the much-needed exposure to the firms on Wall Street. Custodial services provide a guarantee that all digital assets on the platform are stored by a licensed entity thus extinguishing any cybersecurity concerns. For an entity to be licensed in New York for custodial services, the proper due diligence and research have been done.
Another thing that makes the Gemini exchange attractive and appealing to institutional investors, is that all USD deposits are insured by the FDIC. The latter entity is the Federal Deposit Insurance Corporation that provides insurance for USD deposits in American banks. This means that once again, the funds of individual and institutional investors are safe and insured, further making…
Ripple XRP Mega Breakout: What's Next?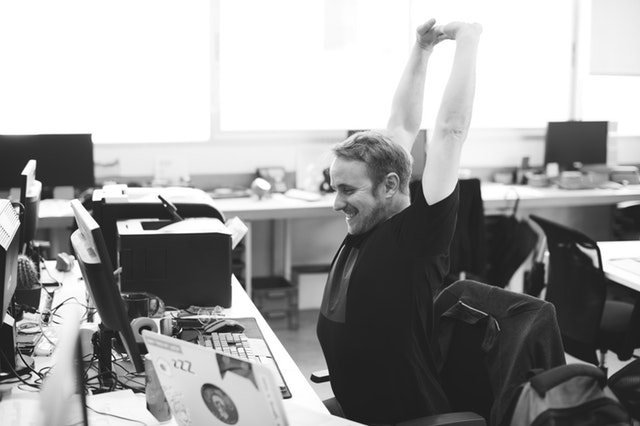 The Ripple XRP mega breakout that we were calling for happened and happened much quicker than anyone expected. As we said yesterday:
Nonetheless, IF, Ripple is capable of going 'topside' of the .38 figure at any point in the days/weeks ahead, such development, should it occur, would likely trigger its next advance into the .42 – .47 zone, representing a 30-40% move from present levels. On the flip-side, the .25 – .26 area should offer short-term potential support.
XRP is now sitting at .51704  as we write this article this morning, representing gains of 61% since we alerted our readers and our Global Elite email newsletter members.
Ripple XRP Mega Breakout
The Ripple XRP mega breakout is significant because it's the first time XRP has been above its 50-day moving average since May. Right now, the RSI is approaching 80, so we are in overbought territory and we expect the price to consolidate around the .42 to .47 level before resuming its uptrend.
While some are looking at this as an opportunity to short XRP, we are not of that camp. While some can book some profits and use a trailing stop, any integration of XRP with xRapid has the ability to create a tremendous move in XRP. As Travis Kling said this week on the Off the Chain podcast with Anthony Pompliano, XRP could be the quickest five-bagger investors…