Ripple's pros and cons: World's most practical and innovative financial network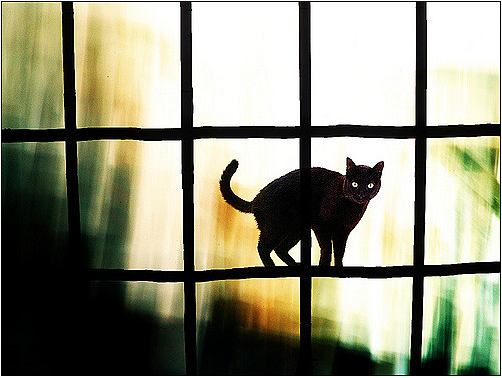 In any culture trust and honor are the foundation on which we build deals and transactions. Financial transactions, too.
This is changing. Cryptographic technology allows us now to do business without trusting the other party. The tech guarantees that for us so we don't need to worry about it. The 'crypto way' of transacting doesn't only save you stress; it is also quicker, safer and more efficient.
Ripple is one of those systems, and it's growing stronger every day. It started in 2012, and since then it's been adopted by banks and other financial institutions to serve their customers with speed and efficiency. Users and institutions trust the system, which means they can trust each other.
Ripple is built on the foundation of a small free software that uses the end-to-end paradigm. Each local Ripple node is an exchange system in itself; so it's all a decentralized mutual bank.
To put it simply, Ripple is not just an alt-coin, it's a social service that allows people to trust each other in the real world.
Ripple is exciting and feature-rich. It's made many important contributions to the crypto-industry. It's becoming a renowned digital token in its own right. It will soon be competing for the market's second spot (Bitcoin will probably always be king, but Ripple could soon beat Dash, Litecoin, and even Ethereum). XRP is one of the most efficient ways to do financial transactions available on the planet today. As a matter of fact, Ripple is better known today as a resource for payments and transactions than for its crypto coin. But, it's blooming big time.

Ripple works as a decentralized system that allows for any kind of transfer. It is open source and peer to peer. It works in several exchanges and among many fiat currencies. It will enable you to transact between USD, Yens, Litecoin, and Bitcoins. It's a bridge that brings all kinds of fiat and cryptocurrencies together and makes them available. And it does this without any middleman; so it's quick and cheap.
David Schwartz is Ripple's chief cryptographer. In his view, today's payment systems are just as revolutionary as email was in the early 1980's, and Ripple is the technology that actually brings many different transaction systems together into a single place in which everybody can do business.
Nuts and bolts of Ripple XRP
Ripple came into life when Arthur Britto, David Schwartz, and Ryan Fugger formed the company in 2012. The latest version was released last February 20th. The project is built upon C++ code written on several Linux systems (RHEL, CentOS, Ubuntu), but it also works on Windows and OS X.
From 2012 to 2013 Ripple Labs started to develop their payment protocol which involved OpenCoin back then. They called it RTXP (Ripple Transaction Protocol, based on Fugger's ideas. It was all about transferring money instantly among parties. Then they came out with their own cryptocurrency (XRP). It was built on Bitcoin's model.
Then, from 2014 to 2017 Ripple went for the banking market. They got it. Nowadays one of their main partners is Banco Santander which has been hailed as the world's best and does business the world over. But very few people know that it all started when German bank Fidor adopted Ripple for international transactions. Cross River Bank and CBW (American banks) followed suit and then Earthpoint also adopted Ripple. From then on, it was all success for Ripple. HSBC and Bank of America came on board as they saw how efficient the system is.
Ripple is based on the proof-of-work protocol, as many alt-coins are. It's about consensus. Other currencies work on the proof-of-stake principle. The consensus protocol validates account balances and transactions over the network, it creates integrity, trust and avoids redundant calculations.
Benefits of Ripple
The system deals automatically with malicious transactions and suspicious dealers. The protocol uses its distributed nodes to collect a majority vote. It sounds complicated but it's implemented in a way that it's very quick, each transaction takes just seconds.
More banks and financial institutions are choosing Ripple to carry out their transactions every day. It's quick, it's efficient, it's cheap, and it's safe. It's better than traditional transactions because it can deal with a high volume of transactions without being slowed down. 
It's even better than Bitcoin which typically takes at least ten minutes for every operation to be completed, but it can take even days at times. That's not all. A Ripple transaction costs about 0.00001 XRP, which makes it almost free for all practical purposes, especially if you take into account how expensive international payments usually are.
Ripple's coin is called XRP; it's the bridge that does the magic. XRP makes things easier, quicker and cheaper for everybody.
As things stand today, Ripple is the world's third-largest cryptocurrency. The biggest are, of course, Bitcoin ($45.26 billion) and Ethereum (31.53 billion). Then there's XRP at 11.94 billion. XRP is still readily-available, efficient, reliable and cheap.
For the latest cryptocurrency news, join our Telegram!
Disclaimer: This article should not be taken as, and is not intended to provide, investment advice. Global Coin Report and/or its affiliates, employees, writers, and subcontractors are cryptocurrency investors and from time to time may or may not have holdings in some of the coins or tokens they cover. Please conduct your own thorough research before investing in any cryptocurrency and read our full disclaimer.
Image courtesy of Ruby via Flickr
Reasons Why 2019 May Be A Great Year For Crypto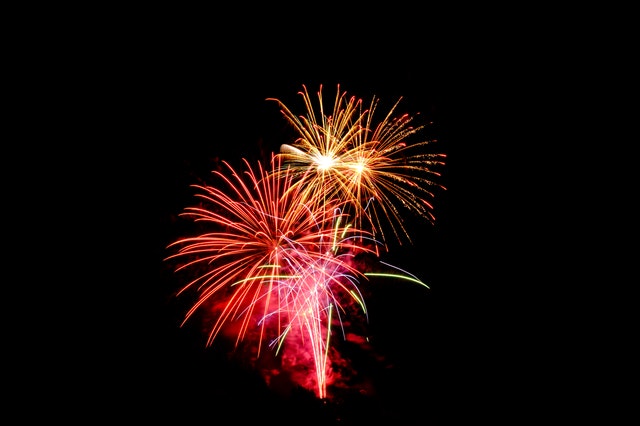 The new year was always considered to be a time of new beginnings, where people can reflect on the past and learn from their mistakes in order to be better in the future. The same is true for the world of crypto, and investors around the world are hoping for 2019 to be better, more profitable, and to have more success than 2018.
The hope for the future is even more important when we consider all the negative development in 2018. There were numerous high-profile hacking attacks, two market crashes, with a strong bear market in between. Not to mention that some of the biggest projects that may have brightened the year a bit ended up being delayed.
With that in mind, it is understandable why investors are looking forward to the new year and all the potential development that it may bring. In fact, there are several reasons why they should be excited about 2019.
1) Bearish market to loosen its grip
The first reason why 2019 can be a good year digital currencies is that it may finally break free of the bearish grip that has been felt ever since last January. Following the first market crash, the bears settled in, and the prices kept falling for an entire year. The market attempted to shake off the negativity on several occasions, with the biggest one being…
3 Coins with the Largest Potential in 2019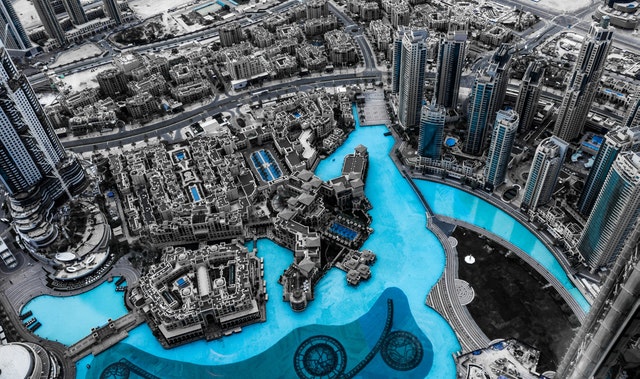 2018 has been a pretty bad year for digital coins, and after the initial market crash that occurred a year ago, everyone was expecting a bull run that will fix things. Obviously, it never arrived, and instead of that, all that crypto market experienced was an entire bearish year and another crash in mid-November.
Now, however, it is a brand new year, and attempts to shake off the bears' grip can be seen even in these first two weeks. The market is still struggling and mostly losing value, rather than gaining, with most coins being in trouble once more. Still, a lot can happen in a year, and most investors remain optimistic regarding 2019. Here are some of the coins that are believed to have tremendous potential, and to be the hope of this year.
Bitcoin (BTC)
Of course, Bitcoin comes first. This is the first cryptocurrency which is still dominating the market, with no other coin being even close to its market cap or price. BTC is the coin that has reached the most prominent heights, and it also lost the most in the previous year. However, there is still hope, as there are several projects and events scheduled for this year that might turn things around for the number one coin.
One thing that is expected is the approval of Bitcoin ETFs…
Do or Die: 3 Crypto Projects that Really Need to Deliver Soon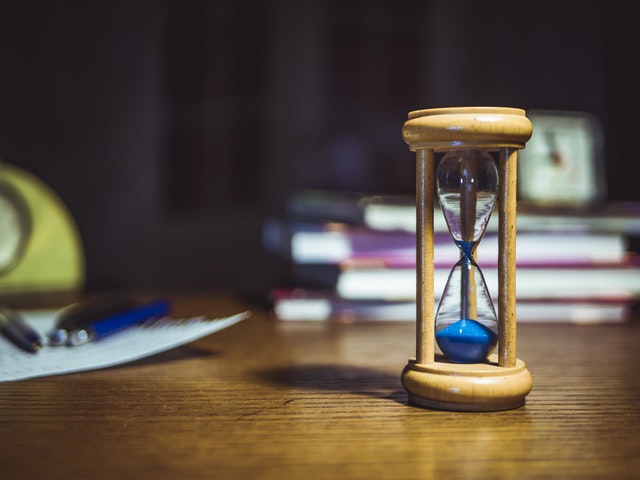 Crypto projects have gone through several crucial periods of development, and while it is fascinating to watch their progress to maturity, a lot of investors are becoming impatient. During the first few years, they were barely known, only talked about in specific groups, among those developers and investors who had the luck to find out about them in the early days.
The next several years, altcoins started appearing, and the voice of cryptocurrency slowly started to spread. Then, there was a period of hype, when crypto exploded, and the entire world finally learned about this new technology that promised to change the world. Naturally, the overhype led to a market crash and price correction that we experienced last year, but the impact was made, and the world is still talking about them on a daily basis.
However, now is the time for cryptos to deliver on their promise, grow up, and start showing results. There are high expectations for many projects, but for various reasons, they have yet to deliver, and many are hoping that 2019 will be the year when they finally do it. Let's see which 3 crypto projects really need to show results, and soon.
1) Ethereum (ETH)
Are you surprised to see Ethereum at the first spot? The project has been a top cryptocurrency for years, why would it be in danger now?…