Justin Sun strides big for Tron (TRX) just before its token swap starts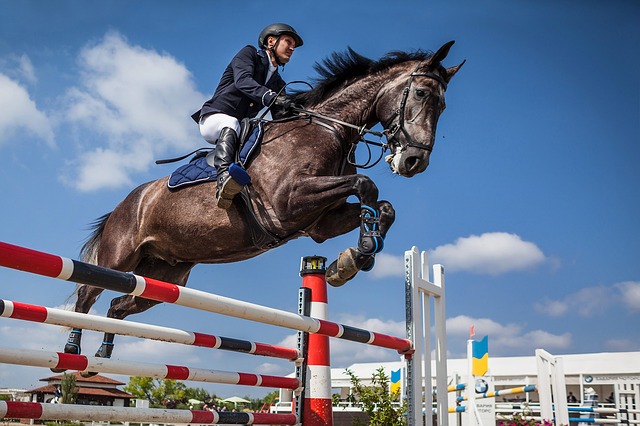 In the cryptocurrency world, rumors, gossip, and speculations have the sheer power to make or break an entire blockchain technology regardless of the leadership, work, and team behind a cryptocurrency. Luckily for blockchain founder and leader of the Tron foundation, Justin Sun who is rumored to be the next Jack Ma (the founder of Alibaba), these factors usually play out for his advantage.
During the final days of last month, there was a lot of rumors going around as to whether BitTorrent was indeed being targeted for a possible acquisition by Justin Sun. Different media outlets and notable personalities had a lot to say concerning this potential move. For instance, Torrentfreak.com are on record reporting:
"There is something fresh though – BitTorrent Inc. has a new name. While it hasn't been published anywhere, the company formerly known as BitTorrent Inc. is now Rainberry Inc."
Jordy Berson, Rainberry's Chief Product Officer, would respond to TorrentFreak by saying:
"Rainberry Inc is the official name of the company; it was changed right around the start of 2017."
Justin's Purchase of BitTorrent
The secret purchase of BitTorrent is believed to have been finalized last week when team members of the peer-to-peer file transfer platform were alerted of the new partnership, although neither Justin nor the company officials were reachable for comments.
Talks on the purchase have been in the works for a while now, with the rumor wheel suggesting the discussions begun as early as September last year. However, a letter of intent to acquire was agreed upon and signed early this year.
Despite this regard, the purchase had its fair share of up and downs with the deal looking shaky when BitTorrent initiated talks with other potential bidders in January. And in response, Justin filed a temporary restraining injunction, maintaining that their earlier agreement barred BitTorrent from pursuing other proposals. Eventually, despite the friction, Justin dropped his charges, and the purchase moved forward.
Last week, Justin's Rainberry Acquisition filed with the California Secretary of State, a change of status the same day as BitTorrent's Rainberry Inc filing for a merger at the same office, suggesting the two firms had merged.
Today, it is clear that Justin has indeed purchased the peer-to-peer file transfer platform, although staff members and shareholders have been cautioned not to disclose any information to the press. This is according to a source with information of the transaction.
Odyssey V2.0.3 release announcement
Just today, Sun headed to Twitter (he does not miss any chance) to announce the release of Tron's MainNet's latest version, Odyssey V2.0.3. The announcement has spread a lot of joy and appreciation among Tron community, as it should, and it seems that the main head behind Tron has nailed the game of perfect-timing here, yet again. This good news surely will support Tron TRX to hold its momentum firmly as the token swap begins shortly.
— Sam1 (@Sam197981908) June 20, 2018
Tron bags listings and prices react positively
It is clear that Justin and team are thriving to make their way to the top of the cryptocurrency pyramid receiving a green light to trade, deposit, and withdraw at Trade Satoshi even though Tron is still in its pre-migration stage. The full migration is scheduled to take place on June 21 (very shortly from the time of press).
#TRON Foundation's Token migration is almost here. Be sure to read this article about the swap and join us for Independence Day on June 25! https://t.co/1H5SFz9MJ4

— Justin Sun (@justinsuntron) June 20, 2018
Trade Satoshi hopes to list Tron's digital coin, TRX, on 26th June, against a variety of pairs namely DOGE, BCH, ETH, LTC, viz, BTC, and USDT.
Now, these all are excellent strides (at least good marketing ones) made by Mr. Sun to make sure the community stays engaged to the token, and its positive momentum remains unaffected in this crucial time for the crypto (the TRX ERC20 tokens migration to its Main Net).
At the moment, Tron (TRX) can be exchanged on leading and popular platforms (total 70) such as Coinnest, Zebpay, Cobowallet, Bitbns, CoinEx, Coinoah, Gate.io, Binance, Bitforex, CoinEgg, Bixin among many others. Thanks to the major strides that Justin Sun has been making continuously, despite the latest dip in the market caused by Bithumb hack, Tron TRX stands tall with a market cap of about $3.3 billion, trading at $0.04911, up by a net 18.04% in the past seven days.
For the latest cryptocurrency news, join our Telegram!
Disclaimer: This article should not be taken as, and is not intended to provide, investment advice. Global Coin Report and/or its affiliates, employees, writers, and subcontractors are cryptocurrency investors and from time to time may or may not have holdings in some of the coins or tokens they cover. Please conduct your own thorough research before investing in any cryptocurrency and read our full disclaimer.
Image courtesy of NeelShakilov via Pixabay
Ripple (XRP) bullish trend stops but Stellar (XLM) keeps mooning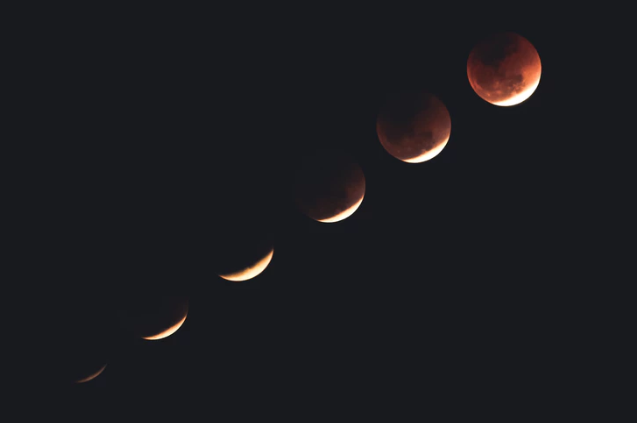 There have been significant happenings in the crypto sphere lately. The crypto market had a big bull last week which saw most of the altcoins increasing by significant percentages. Ripple (XRP) increased by 64% within a week, which saw it go above Ethereum.
The bullish trend of XRP has moved a bit downwards; nevertheless, the crypto is still trading in green as its valued got increased by 1.21% in the last 24 hours. But in the wake of this, Stellar (XLM) has increased by 21% again over the previous 24 hours.
Concerning Stellar (XLM), Stellar is a blockchain network that was created on Ripple's protocol. Although, Stellar is a lot more different from Ripple, being that it targets developing markets in place of banking systems. Stellar makes use of a quorum which makes it distinct from other digital currencies.
Recent Happenings with Stellar (XLM)
Recently, it was revealed that the crypto startup supported by Goldman Sachs, Circle will list four more cryptocurrencies to its platform. The startup said that the listing would be based on cryptocurrencies that gained lots of profits within a year. Through a post by the SVP head, Divya Agarwalla, it was declared that Stellar, Ox, EOS, and QUTM would be listed on the platform.
It is essential to know that this declaration didn't have that massive effect on the prices of these four cryptocurrencies – but benefiting more than the others, Stellar (XLM) has…
Can Tron (TRX) follow in the Ripple (XRP) footsteps?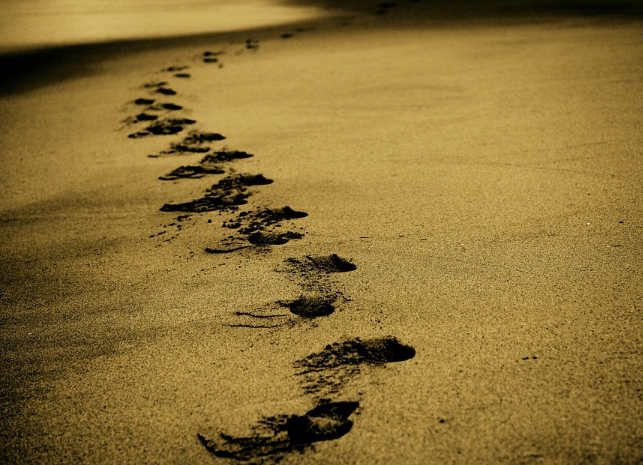 It's no secret that the cryptocurrency markets have been in an overall slump, especially when you consider all of the bearish action for bitcoin, ethereum, and altcoins, in 2018, compared to the incredible bull run of 2017.
While many people believe that this is simple consolidation, others paint the narrative that many are unsure about real-world applications for blockchain technology and whether institutional money will flow into cryptocurrencies at all.
Ripple is undoubtedly changing that narrative, recently surging over 80% thanks to its developments and partnerships with financial institutions.
It even briefly took Ethereum's spot as the number two coin by market capitalization, in a price rally that confirmed a trend reversal and stunned many investors and traders in the cryptocurrency community. The price eventually decreased as Ripple returned to the number 3 spot concerning market cap, but the price movement certainly made a statement.
There are those who have been wondering whether Tron could make a similar move eventually, considering it is a project that has decreased dramatically in market cap, and many consider the coin oversold.
The fact that Ripple made an 80% move that quickly gave hope to other altcoins, and comfort to the cryptocurrency community that may be in the red that not only was it possible to break even again, but all was not lost in the markets, and that they can begin hoping to profit, in the long term.
Electroneum (ETN) rises by 32% amid the mobile remittance app beta launch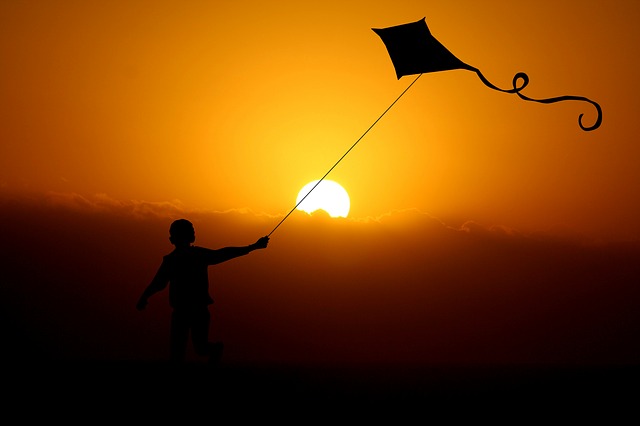 It's been more than ten months since the bear's hug has crushed the cryptocurrency markets. That's why it's refreshing to report on a blockchain project that is currently increasing in value. Ironically it's not only one of the big boys (Bitcoin, Ethereum, etc.) that are suddenly doing well. It's Electroneum (ETN).
Electroneum is a blockchain technology project which includes a digital asset called ETN. It's based on the idea of harnessing the power of mobility and combining it with the cryptographic technology that lies behind cryptocurrencies. In fact, mobility is so crucial in Electroneum that users mine coins using their mobile phones instead of computers or dedicated hardware, as it happens with other minable tokens.
Mobile micropayments are also at the heart of Electoneum's goals, and the project recently released its mobile payment application, in a beta-testing stage. And it seems to be working very well as testers report good news from all over the world about the way the app works and delivers the service it's supposed to do. All those good news are driving ETN's price up.
Just in the last 24 hours, ETN rose 32.38 percent in price – that much in a single day for a coin that's not even in the top 50 cryptocurrencies list, is a thing worth appreciating. It went from $0.005203 to $0.008962 in fewer than forty-eight hours. This coin is having…