Justin Sun strides big for Tron (TRX) just before its token swap starts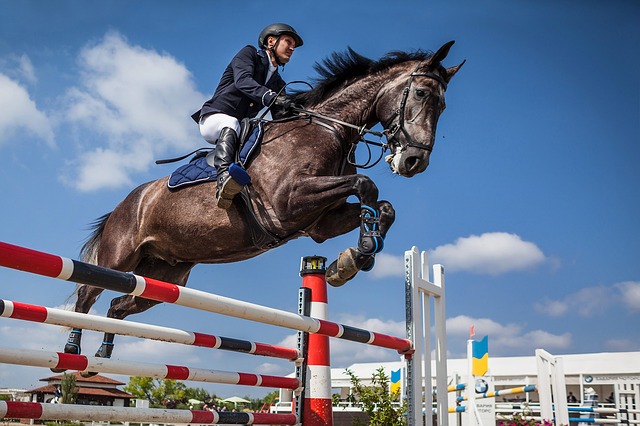 In the cryptocurrency world, rumors, gossip, and speculations have the sheer power to make or break an entire blockchain technology regardless of the leadership, work, and team behind a cryptocurrency. Luckily for blockchain founder and leader of the Tron foundation, Justin Sun who is rumored to be the next Jack Ma (the founder of Alibaba), these factors usually play out for his advantage.
During the final days of last month, there was a lot of rumors going around as to whether BitTorrent was indeed being targeted for a possible acquisition by Justin Sun. Different media outlets and notable personalities had a lot to say concerning this potential move. For instance, Torrentfreak.com are on record reporting:
"There is something fresh though – BitTorrent Inc. has a new name. While it hasn't been published anywhere, the company formerly known as BitTorrent Inc. is now Rainberry Inc."
Jordy Berson, Rainberry's Chief Product Officer, would respond to TorrentFreak by saying:
"Rainberry Inc is the official name of the company; it was changed right around the start of 2017."
Justin's Purchase of BitTorrent
The secret purchase of BitTorrent is believed to have been finalized last week when team members of the peer-to-peer file transfer platform were alerted of the new partnership, although neither Justin nor the company officials were reachable for comments.
Talks on the purchase have been in the works for a while now, with the rumor wheel suggesting the discussions begun as early as September last year. However, a letter of intent to acquire was agreed upon and signed early this year.
Despite this regard, the purchase had its fair share of up and downs with the deal looking shaky when BitTorrent initiated talks with other potential bidders in January. And in response, Justin filed a temporary restraining injunction, maintaining that their earlier agreement barred BitTorrent from pursuing other proposals. Eventually, despite the friction, Justin dropped his charges, and the purchase moved forward.
Last week, Justin's Rainberry Acquisition filed with the California Secretary of State, a change of status the same day as BitTorrent's Rainberry Inc filing for a merger at the same office, suggesting the two firms had merged.
Today, it is clear that Justin has indeed purchased the peer-to-peer file transfer platform, although staff members and shareholders have been cautioned not to disclose any information to the press. This is according to a source with information of the transaction.
Odyssey V2.0.3 release announcement
Just today, Sun headed to Twitter (he does not miss any chance) to announce the release of Tron's MainNet's latest version, Odyssey V2.0.3. The announcement has spread a lot of joy and appreciation among Tron community, as it should, and it seems that the main head behind Tron has nailed the game of perfect-timing here, yet again. This good news surely will support Tron TRX to hold its momentum firmly as the token swap begins shortly.
— Sam1 (@Sam197981908) June 20, 2018
Tron bags listings and prices react positively
It is clear that Justin and team are thriving to make their way to the top of the cryptocurrency pyramid receiving a green light to trade, deposit, and withdraw at Trade Satoshi even though Tron is still in its pre-migration stage. The full migration is scheduled to take place on June 21 (very shortly from the time of press).
#TRON Foundation's Token migration is almost here. Be sure to read this article about the swap and join us for Independence Day on June 25! https://t.co/1H5SFz9MJ4

— Justin Sun (@justinsuntron) June 20, 2018
Trade Satoshi hopes to list Tron's digital coin, TRX, on 26th June, against a variety of pairs namely DOGE, BCH, ETH, LTC, viz, BTC, and USDT.
Now, these all are excellent strides (at least good marketing ones) made by Mr. Sun to make sure the community stays engaged to the token, and its positive momentum remains unaffected in this crucial time for the crypto (the TRX ERC20 tokens migration to its Main Net).
At the moment, Tron (TRX) can be exchanged on leading and popular platforms (total 70) such as Coinnest, Zebpay, Cobowallet, Bitbns, CoinEx, Coinoah, Gate.io, Binance, Bitforex, CoinEgg, Bixin among many others. Thanks to the major strides that Justin Sun has been making continuously, despite the latest dip in the market caused by Bithumb hack, Tron TRX stands tall with a market cap of about $3.3 billion, trading at $0.04911, up by a net 18.04% in the past seven days.
For the latest cryptocurrency news, join our Telegram!
Disclaimer: This article should not be taken as, and is not intended to provide, investment advice. Global Coin Report and/or its affiliates, employees, writers, and subcontractors are cryptocurrency investors and from time to time may or may not have holdings in some of the coins or tokens they cover. Please conduct your own thorough research before investing in any cryptocurrency and read our full disclaimer.
Image courtesy of NeelShakilov via Pixabay
Why is Ripple (XRP) going through the roof?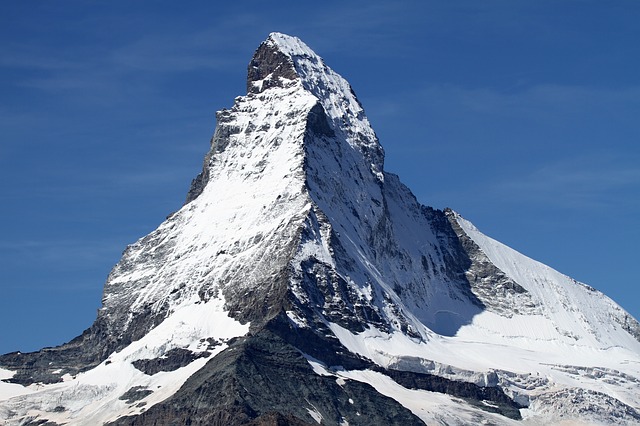 The cryptocurrency market has been under the bear's hug since last December 17th, and every single asset has felt it severely at some point (Ripple's XRP hasn't been the exception). The crypto verse has lost more than 75% in total value over the last ten months. Take Bitcoin. It has gone down to the 5k region a couple of times this year.
And yet, there are a handful of tokens that have been gaining ground against the current and are trading in the green. Ripple's XRP is the prime example. XRP has been growing steadily for the last month and, over the previous few days, it's displaced Ethereum as the world's second's biggest altcoin by market capitalization.
XRP had already beaten Ethereum twice for the second spot over the last two weeks. The grass (and trading numbers) look way greener for XRP than they look for Ethereum, which is why one is dropping, and the other one has appreciated by almost 10%.
Last Saturday was dramatic. The cryptocurrency market usually turns bearish on weekends and, yet, it was a bullish day for XRP. It opened at $0.472323 and went up to $0.496730 (a local high). And, while it dropped below the opening price to reach $0.466813, it closed at $0.491654. That brought XRP close to its next resistance level.
That level then got broken as it traded at $0.502975 (and went in the green) until before today (Monday,…
Bitcoin, XRP, ETH, Litecoin, XLM – the whole market crashes, why?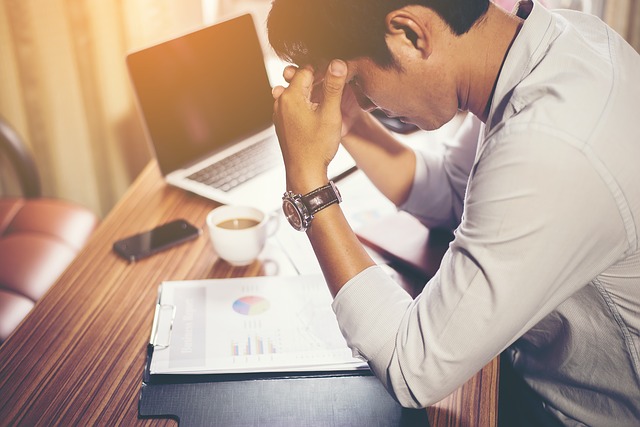 In the past 24 hours, the crypto market has found itself caught in a big bloodbath resulting in the loss of more than $26 billion, making it one of the most extreme losses and daily sell-offs this year.
At Nov 14, 2018, 22:41 UTC, the price of Bitcoin was at $5,525.92 – which is noted to be one more than a 12% loss – it shows the volatility of the crypto-market but in connection to the downside. Continuing with its decline, at the time of writing, BTC has dropped even a bit further to $5,501.
It is important to know that this is the first time in more than a year the total market cap of Bitcoin moved underneath the $100 Billion mark. However, in the last twelve hours, the total market capitalization of cryptocurrencies fell from $210 Billion and it is now at $184 Billion.
Due to the drastic fall of Bitcoin, other cryptocurrencies such as Ethereum (ETH), Ripple (XRP), Bitcoin Cash (BCH), Stellar (XLM), etc., followed suit recording falls of about 10% or more.
In the course of the current cryptocurrency carnage in the market, XRP has overtaken Ethereum by market capitalization as the second largest digital asset in the space by market capitalization, according to coinmarketcap.
Only the stable-coins like Tether are still trading in the green. Tether and other stable-coins have been projected to trade steadily against USD. At the time of writing, USDT is…
Ripple partners leading Malaysian bank CIMB while XRP value plummets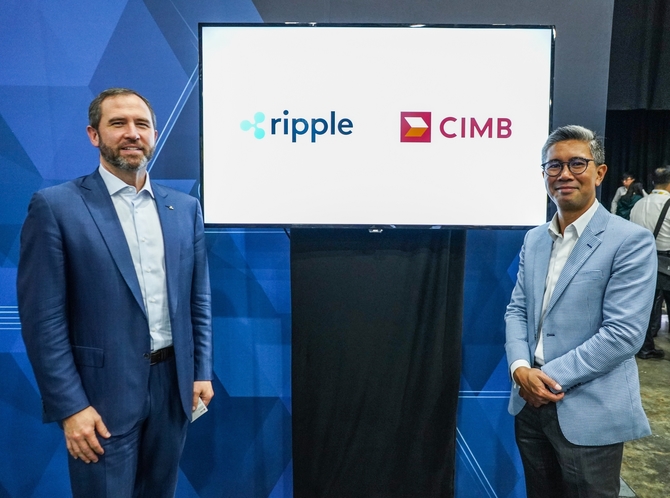 Ripple (XRP) is one of the fastest growing and most reliable blockchain firms and digital assets in the world today. The digital asset, XRP, was not just created for retail purposes alone, but to help global remittances and cross-border payments.
In a bid to change global remittance and cross-border payments, Ripple CEO, Brad Garlinghouse, was recently caught with the head of a leading bank in Malaysia, known as CIMB. Interestingly, the partnership was revealed through an Instagram post from CIMB's CEO, Zafrul Aziz. The Instagram photo featuring both Garlinghouse and Aziz captions:
"ZafrulAziz caught up with @bradxrp from Ripple this afternoon at the #SGFinTechFest. Strategically leveraging on Ripple's blockchain technology has enabled #CIMB to deliver instant cross-border remittances for our customers. Now, our SpeedSend truly lives up to its name! Being the first regional bank in ASEAN to partner with Ripple adds another great milestone in our digital journey! #futureofbanking #valueproposition #forward #CIMB #teamcimb."
It is essential to know that the news was later confirmed through a Reddit post and from a tweet by a member of Ripple's community who wrote,
"@CIMBMalaysia being the first regional bank in ASEAN to partner with @Ripple to deliver instant cross-border remittances via SpeedSend. Thank you, Alan, for the info."
CIMB Group is one of the leading financial institutions in Malaysia. The Group has grown alongside ASEAN – from a merchant bank to a regional banking power-house today. The CIMB…