What happened to Tron (TRX), why no rally after MainNet launch?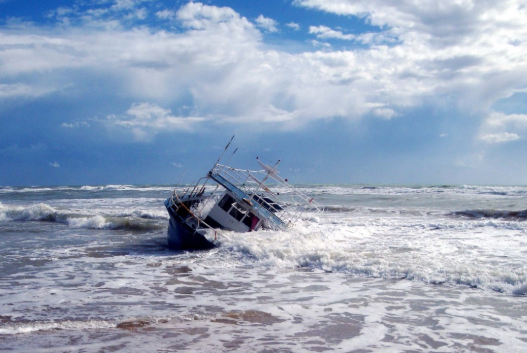 It has been a long way coming for the 10th substantial digital asset by market capitalization, but finally, Tron successfully launched its main net on 31 May. What this mainstream launch means is Tron's blockchain will no longer be dependent on Ethereum's block. TRX was one of the ERC20 digital tokens before, but now it is an independent digital coin existing on its blockchain, marking the beginning of Tron's independence from Ethereum and the decentralization of the web.
This means TRX tokens which has become a darling to many, will be converted to the MainNet currency in the coming days by a majority of the cryptocurrency exchanges in the market. However, users are required to fulfill a few steps in ensuring the transition takes place. Users have a deadline of June 25 to comply with the new features.
The May 31 MainNet launch was a unanimous decision to leave Ethereum's in-fighting about community governance as well as "high gas tariffs and archaic gas burn mechanism," according to a press release by Tron Foundation.
Investors to Wait Longer for Rally
However, amidst the excitement and buzz that accompanied the launch of Tron's Odyssey 2.0, there are fears that Tron's prices might further soar following a drop of over 9.7% in the last seven days. Today, Tron's price is at $0.059 while it was at $0.073 on May 26. Additionally, TRX is one of the few top 10 virtual currencies that are depreciating in what is an otherwise pool of green.
Experts are blaming the surge to what they regard as brilliant marketing by the Tron team that managed to heighten expectation, confidence, and awareness of the token.
But now that the hype is subsiding, Tron needs to actualize real results and meet the high expectation or else it will disappear from the cryptocurrency radar faster than it appeared on it. On the other hand, long-term investors are ignoring the recent shortcomings and are focusing on the long-term prospects.
What Next for Tron?
Actions that are expected have a positive effect on Tron after launching Odyssey 2.0 include:
The Inclusion of More dApps on Tron
Tron (TRX) seems to be aligning itself at a vantage point to capture Ethereum's customer base as lack of scalability and transaction costs continue to trouble the investor of smart contracts.
Odyssey 2.0, Tron's new main net, increases the overall throughput of the platform to over 1000 TPS while charging little or no cost for transactions.
If you compare the two, you will see that Tron solves Ethereum's <25TPS issue and high transaction rate challenge by offering a better platform to build and develop decentralized applications.
Trading Volumes to Increase
Even though daily TRX volumes being traded are yet to match the highs of the over $3.8 billion worth of Tron that were traded on a single day early this year, the current volume of about $700 million is predicted to pass the billion-dollar mark as the new Main Net settles down.
Election of Super Representatives
Super Representatives are argued to play a role in stabilizing and improving the value of TRX by representing the will of contributors to the project and providing the much-awaited governance of the project.
All in all, not just the above-mentioned factors will bring in Tron's rally shortly, the project has put together a number of things in a 'right' way – so it will only go up. The enormous investment Tron has received cannot make it die easily. Prices are expected to appreciate within the month with an all-time high expected to take place at the end of June.
For the latest cryptocurrency news, join our Telegram!
Disclaimer: This article should not be taken as, and is not intended to provide, investment advice. Global Coin Report and/or its affiliates, employees, writers, and subcontractors are cryptocurrency investors and from time to time may or may not have holdings in some of the coins or tokens they cover. Please conduct your own thorough research before investing in any cryptocurrency and read our full disclaimer.
Image courtesy of Pxhere.com
Analyzing The Best-Performing Cryptos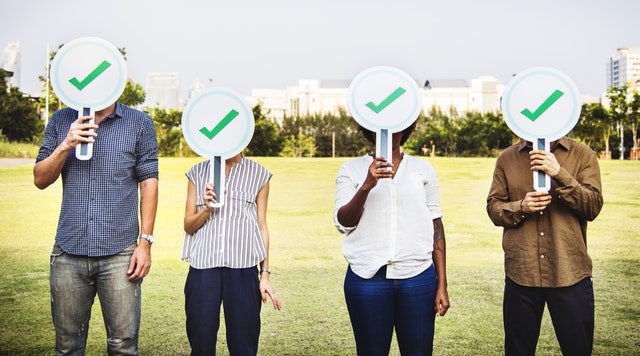 Over the nebulous first half of this year, some tiny cryptos were able to grow by more than 1000% and reach the desired top 100, while others that were already in the top 50 bastions simply zeroed. What factors led them to perform like this? Luck, external factors or well-made decisions?
First of all, it is important to clarify that it would be unwise to analyze them disregarding the market context (crypto and non-crypto) of the period, so we're using a holistic approach.
In our timeframe, considering the traditional market cycle of emotions, in contrast to the standard chart below, the euphoria quadrant had a much larger peak and a much shorter duration, starting in the middle of 2017 and ending at the beginning of 2018, while we were stuck in the period of "excitement" since, maybe, 2015. The emotions in red passed in a rush and at the end of July, we were already in deep "despondency".

Source: https://russellinvestments.com/ca/insights/the-market-cycle-of-emotions
Besides to the fact that the market completed half of the cycle in less than half a year, some very relevant things, besides the usual phenomena expected of an investment market, happened during this period. In addition to the hype the period enjoyed and the fact that bad, inexperienced investors were frantically joining the crypto market, we…
Is Tether (USDT) really a stable coin?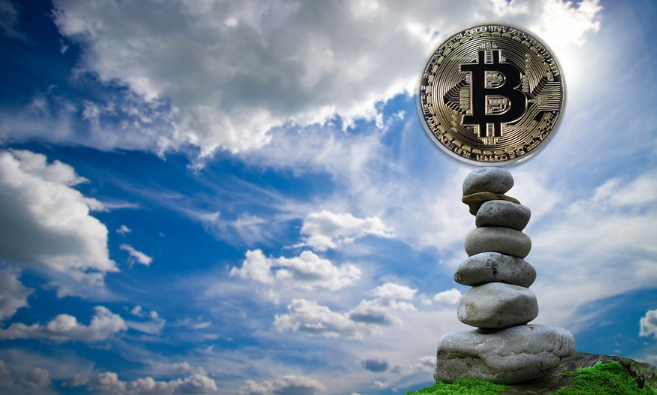 Tether is one of the top digital assets in the crypto-sphere. The coin was launched in November 2014 after it changed its name from Realcoin so that the crypto community doesn't associate it to the altcoins. It is important to know that Tether is a currency that helps to convert fiat currencies into digital currencies.
Moving forward, there have been lots of FUDs around Tether these days as regards to whether it is going to be a truly stable coin as the market has seen dips lately. Also, the FUDs around Tether have raised questions on whether there are any backings to the digital asset.
It is crucial to know that other factors have been attributed, and one of them was a report from last month that stated that Tether and Bitfinex, had gone their separate ways with Noble Bank. The separation made Bitfinex suspend fiat wire deposits – without no reason or whatsoever.
Tether, in regards to market worth, comprises about 92 percent of the market capitalization of stable coins. Also, this stable coin offers two purposes: to stabilize the volatility of Bitcoin, and also to preserve the amount of money purchasing power investors have at hand when the value of larger cryptocurrencies such as BTC drops.
The coin is a good alternative for traders when trying to cash-in on fiat currencies, as we do know that trying to move money from different exchanges to fiat…
TRON Partnership Involves Cloud Computing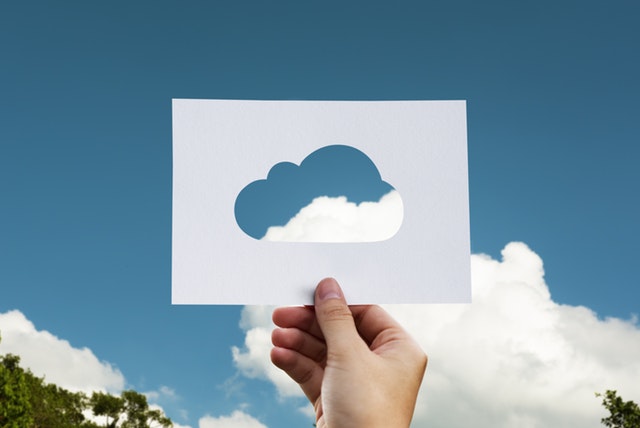 It has been almost an entire week since Justin Sun, the founder of TRON (TRX), announced a new big partnership for this cryptocurrency. His Twitter announcement did not provide a lot of information, except for the fact that the TRON partnership is with an industry giant worth tens of billions of dollars.
Finally, First time to partner with tens of billions USD valuation industry giant. Guess the name 😊#TRON #TRX $TRX

— Justin Sun (@justinsuntron) October 12, 2018
Even so, the entire crypto community started speculating about the new partner's identity. Soon after the announcement, a new rumor emerged, claiming that the identity of an unnamed corporation was uncovered. According to the rumor, TRON's new partner is none other than Baidu, one of the largest tech giants of China, which also represents this country's largest internet search provider.
Baidu is often viewed as China's version of Google, and if the rumors of a partnership with this company turn out to be true, this will be a big game-changer for TRON.
However, in days following the announcement, new reports started coming in with claims that the partnership will not revolve around blockchain technology. Instead, ODaily reported that the alleged partnership between TRON and Baidu will be focused on cloud computing. The report claims that TRON will be purchasing computing resources from Baidu.
Baidu to…