3 reasons why Tron (TRX) is on the brink for a big bull run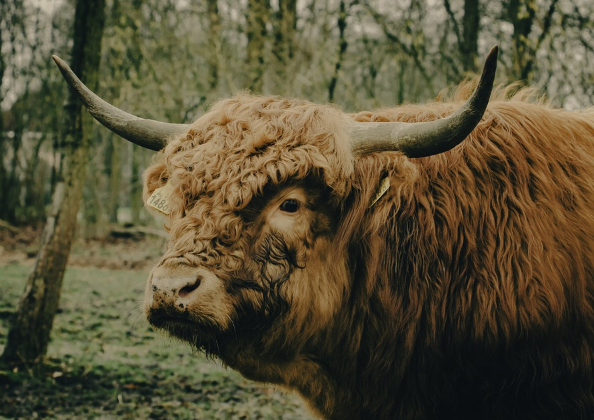 Justin Sun, the CEO of Tron, has shown to be resilient in the quest to make Tron one of the biggest cryptocurrencies in the cryptosphere in no time. Tron is currently priced at $0.03363 (the token increased in value by more than 5% in last 24 hours) with a market cap of $2.2 Billion at the time of writing this article. However, even though the market has been unfavorable for the past few months, Tron (TRX) is all set for a dominant bull run, and this is the right time for investors to invest in it.
Tron is a decentralized network that aims to change the entertainment world. The digital asset makes use of Peer-2-Peer and blockchain technology to share and receive contents via it. Additionally, Tron permits its users to store, publish, and own data to distribute contents. Most crypto enthusiasts believe that Tron is the future of the entertainment industry, and for some valid reasons (I am going to shed the light on them in this post).
Tron has also partnered with top companies in the world such as Peiwo, Obike, Giro, and the likes. The Tron Foundation aims to decentralize the internet in which its projected type of internet (Web 4.0) will permit anyone to freely create and share contents and applications without the use of 'middlemen' such as YouTube, Facebook, etc.
Tron's breakout is looming, and investors need to start looking at the positive sides. The RSI seems oversold, but recently, it created a bullish divergence about a week ago. This shows that there is a possible reversal. The MACD formed a bullish divergence, though, it moved down again – but analyses indicate that it won't last long.
Top exchanges resume TRX deposit And Withdrawal
One reason why Tron is on the path for a bull run is that top exchanges have commenced the deposit and withdrawal of TRX. A large number of exchanges have acknowledged supporting Tron's migration by resuming TRX deposit and withdrawal.
17 exchanges already resumed #TRX deposit and withdrawal as of July 13 (UTC+8). #TRON $TRX https://t.co/8ATVCrPBPA

— Justin Sun (@justinsuntron) July 13, 2018
Most exchanges have upgraded to Tron's mainnet and have commenced TRX transactions as of July 12. The major exchanges that have resumed TRX transactions are, Bjex, Bitforex, Binance, Bitpie, Bittrex, CoinEgg, Cobo, Coinfalcon, Coinnest, Gate.io, Hitbtc, Huobi, Max Exchange, OKEx, and Upbit.
Tron's potential partnership with Twitter
Besides Tron's collaboration with Bitman, oBike, Zag, PornHub, Game.com, vSport, etc., a tweet by Sun on his official Twitter page indicates a potential partnership with Twitter:
"Twitter has visited TRON office today! Very exciting!"
Following Tron's mainnet launch last month, Sun's tweet has sparked lots of speculations in the crypto sphere – as it appears, Tron seems to be creating new partnerships every day.
Some rumors lately state that Tron may partner with Alibaba – but before this, a collaboration between FX brokers Shiftmarkets has already begun.
However, an undisclosed notice has been scheduled to be announced on July 30th. As a result of this, lots of investors are anticipating, and Sun's recent tweet may have ignited some upcoming speculations.
Tron's Virtual Machine
Another feature that will change things for Tron and set it on the brink of a bull run is the way the digital asset aims to represent the developers of the sector. However, this aspect is one thing Tron has been taking care of through its blockchain; the launch of Tron's VM (Virtual Machine) will occur on July 31st.
Conclusion
Despite current TRX price in the market, the digital asset has been forecasted to be among the top cryptos very soon. Consequently, the 11th top cryptocurrency in the market, Tron, is on the brink for a bull run due to its solid foundation, partnerships, and definite purpose. In the meantime, relax and see how things unfold.
For the latest cryptocurrency news, join our Telegram!
Disclaimer: This article should not be taken as, and is not intended to provide, investment advice. Global Coin Report and/or its affiliates, employees, writers, and subcontractors are cryptocurrency investors and from time to time may or may not have holdings in some of the coins or tokens they cover. Please conduct your own thorough research before investing in any cryptocurrency and read our full disclaimer.
Image courtesy of Maxpixel.net
A matter of time before TRON (TRX) achieves mass adoption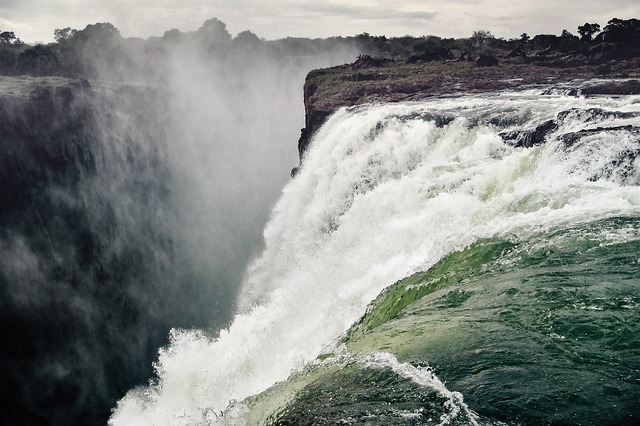 Tron (TRX) has all its eyes on decentralizing the internet, or rather content-sharing to ensure that creatives, artists, musicians, and authors can all release their content without the need of middle companies. As it seems, Tron's founder hopes that the coin will challenge the globe's major content providers like Facebook and YouTube.
The coin has undoubtedly made progress since its launch from a coin offering on the Ethereum ledger platform to now a native coin present on the official Tron Mainnet. If you think launching the independent MainNet is all Tron wanted to achieve, you are mistaken.
The aim is towards mass adoption as well as creating a decentralized web. Yeah, it is a  fact that in the past weeks TRX has experienced price declines, but currently, the cryptocurrency is riding 5.37% hike against the USD in the last 24 hours (remember most of the other top coins including Bitcoin are in red).
It's also continued succeeding in attaining quality listings such as the Bittrex (to name one of the most recent ones). Therefore, it seems as every step TRON makes is a sign of progress to make the decentralized web a reality.
How TRON (TRX) is Making Mass Adoption a Reality
The primary objective for TRON (TRX) is to create a decentralized web which will be a representation of the internet's next generation. Therefore, in making that a reality, the largest file-sharing platform, BitTorrent that has over 100M global…
Hyperion-Stellar Partnership Finalized — Support For Stellar's Crypto Assets Trade About To Arrive
Hyperion and Stellar: A new partnership
According to a recent announcement by Global Blockchain Technologies Corp., it would seem that the known crypto exchange Hyperion has finally made an agreement with Stellar (XLM). The new partnership is to allow Stellar's own crypto assets to be traded on Hyperion's platform. This move is expected to significantly impact Stellar's price and spread awareness of the coin and its goal even further.
Hyperion uses an alternative trading system (ATS), which was licensed by the SEC. As a part of this arrangement, previously attained via investment in DBOT (Delaware Board of Trade), Hyperion has permission to also operate as a broker-dealer. It is also expected to become North America's first advanced security token exchange.
As many are already aware of, Stellar is a trading protocol that is used for issuing, exchanging, and transferring digital assets. It works with several other cryptocurrencies, but also with fiat currencies like the USD. Additionally, Stellar also works even with some commodity assets, like gold.
Stellar's goal is similar to that of Ripple, at least when it comes to enabling faster and better cross-border transactions. While Ripple focuses on providing its services to banks and financial institutions, Stellar aims to provide these services to individual investors. Thanks to this, Stellar has received a lot of attention and praise from individual investors, as the general interest in cryptocurrencies grew.
Why is this partnership important?
By joining Hyperion's…
Bitcoin Volume Improves — Is A New Bull Run About To Start?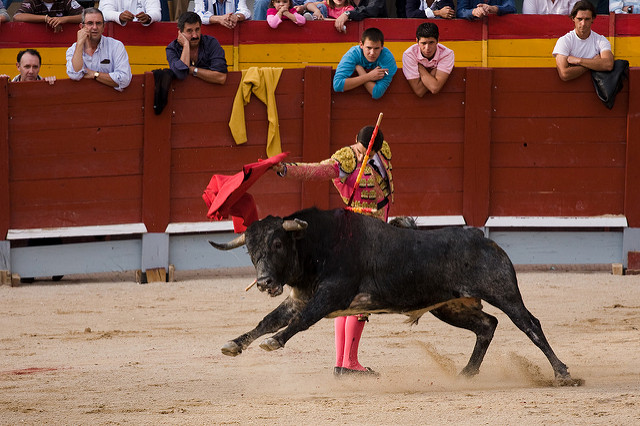 After more than half a year of price drops and losses in value, Bitcoin's price has finally demonstrated signs of stability. For weeks, Bitcoin managed to remain above the price of $6,550 per coin, which was followed by a small price surge that has allowed the coin to reach $6,600.
Not only that, but Bitcoin's volume also saw a 12% increase that has taken it from $3.2 billion to $3.6 billion according to CoinMarketCap. While this state of the market did not include all the altcoins, with some of them even experiencing losses, the situation regarding Bitcoin did look promising.
However, the new situation has changed that, as both investors and analysts woke up to the news of crypto prices going down.
Bitcoin volume predictions
Cryptocurrency analysts around the world have been predicting that the recently-balanced situation regarding Bitcoin and many altcoins will not last. While some believed that Bitcoin volume will go up, others have been claiming that it will drop once again, as it has finally happened.
At the moment, Bitcoin has managed to drop below what was recently believed to be its bottom, with a new price being at $6,297. Instead of reaching milestones such as $6,800, and then $7,000 mark as many have hoped, BTC actually dropped by around 6%.
For a while, Bitcoin has been showing signs that it is ready to grow once more. However, the trouble once again lies with the…