Reasons Why You Should HODL IOSToken This Year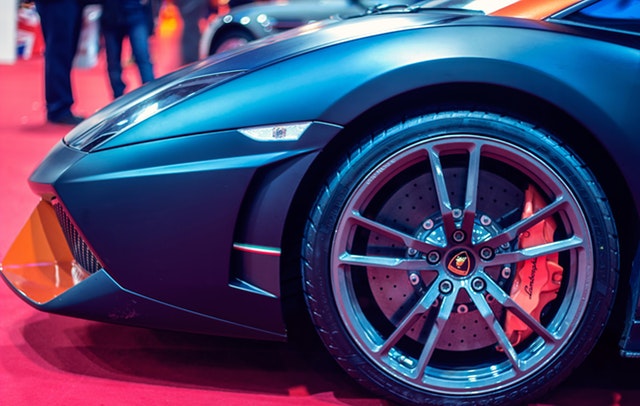 IOSToken or IOST that began its journey just six months ago on January 15, 2018, has been performing well consistently in the market and doing proper justice to its investors. The coin was introduced during the tumultuous times when Bitcoin and other currencies depending on it were undergoing massive downfalls in their prices and market caps. Under those circumstances, the next generation blockchain solutions offered by this coin grabbed the attention of several traders across the globe and consequently it acquired a position among the major coins of crypto-market within a matter of few months.
Even in its ICO stage, IOST development team had been very communicative and transparent about their plans and future developments. Though they have not published any whitepaper with necessary information about the coin, they post development updates on a weekly basis making their investors conversant with the recent upgrades both in its technology and community. The IOST development team published another weekly update last week covering all events between 4th and 11th June of this year. Here, some of the most significant updates would be discussed below to accentuate the fact why the current IOST holders should hold onto this coin at least for this year.
Major Technical Upgrades:
Updates on Transaction System: The IOST team has been continuously working on several updates on their transaction system for the past few days. Among them, quite a few have been successfully completed in the previous week. For example, the payload resolution and the endorsement of the peers' signature have been implemented. Also, the performance and function of the basic work unit have been considerably improved for the convenience of IOST holders. Besides conducting a thorough test on the entire transaction lifecycle, the IOST developers implemented a vast range of functions including endorsement assembly, response inspection, network peer execution and verification, transaction commitment, and many more on the blockchain ecosystem during the previous week.
Node Updates: In the recent times, a significant amount of work had been going on the end user functionality and data dissemination mechanism of IOST blockchain. Last week, all of those updates were implemented along with a few other developments including sequence broadcast, guaranteed delivery service, function execution, peer link, and Ledger's event. Besides these developments, an identity security protocol was implemented last week to protect the users' identity during signing, authenticating, and transferring certain attributes.
Developments on Ledger: The IOST ledger has undergone several changes last week. One of the major updates includes the implementation of the sorting service API. Also, the module that sends the ordered transaction generation block along with both key and base search functions of the query ledger has been put to use. Also the configuration blocks that access control lists or define various policies on the ledger have been successfully tested along with implementing the peer node appending function on the block. The other notable developments on the IOST ledger include transaction validity notification function, block completion verification and verification of the correctness of each transaction.
The Partnership with Theseus:
Theseus is a familiar name in the world of cryptocurrency because of developing the first decentralized game named Crypto Heroes. The game is currently on the alpha testing phase. The rules of the game are quite simple as a player can simply acquire some equipment by defeating other participants and increasing their level in combat. The release of the beta version of the game is imminent as well.
During the previous week, Theseus developed a portal IOST Community Hub which would be open to the community shortly. Once the portal is open, the investors would be able to win rewards in IOST as per their performance in the game. This new partnership is likely to be extremely lucrative for IOSToken with an increased circulation and popularity.
Notable Listings:
In the previous week, HitBTC listed this cryptocurrency on its platform for global trading. As per daily trading volume and market capitalization, HitBTC is the sixth largest cryptocurrency exchange in the world. Therefore, this new listing would increase the exposure of IOST to a great extent and more traders across the globe would be familiar with this coin eventually leading to augmentation in its market capitalization.
Community Updates:
Apart from the technical developments, IOST community has also grown considerably in the past few days as now they have three new members from Berlin, Germany have joined their team initiating their expansion over various European countries. Also, the IOST community has extended its reach in other parts of the world such as China, Southeast Asia, South Korea, and The United States.
The Current Situation of IOST:
As of 13th June 2018, IOST is running at a rate of 0.027 against the USD along with a market capitalization of $223 million. The coin currently holds the 54th position which is likely to be improved in the coming weeks with new developments.
Conclusion:
IOST has a team behind it that works constantly on its growth. Besides the technical upgrades to make the blockchain system even more convenient, IOST team is currently hiring new members for the expansion of their community. Adaptability is one of the principal traits that a cryptocurrency requires for sustenance. From the above points, it is quite evident that IOST possesses this quality. So, holding onto this cryptocurrency would not be a thoughtless decision this year.
For the latest cryptocurrency news, join our Telegram!
Disclaimer: This article should not be taken as, and is not intended to provide, investment advice. Global Coin Report and/or its affiliates, employees, writers, and subcontractors are cryptocurrency investors and from time to time may or may not have holdings in some of the coins or tokens they cover. Please conduct your own thorough research before investing in any cryptocurrency and read our full disclaimer.
Image courtesy of Pexels
Importance of Bitcoin ETFs and Bakkt for the Crypto Space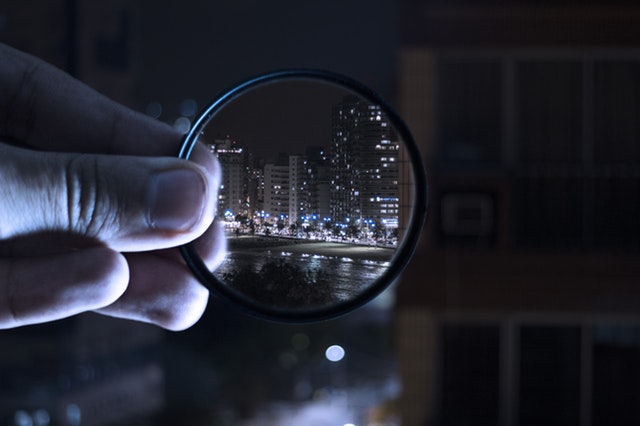 It is no secret that 2018 was a very bad year for cryptocurrencies, at least when it comes to prices and market cap. However, in its brighter moments, this year managed to set the stage for some very important events that are expected to make 2019 very successful and profitable. Two things have attracted the most attention, both of which were expected to occur in 2018, only to be moved for early 2019. Those two are Bitcoin ETF decision by the US SEC, and the launch of Bakkt.
What are Bakkt and Bitcoin ETFs and why are they important?
Let's start with Bakkt first. Bakkt Exchange is a business that is set to launch at the very beginning of 2019. It is a cryptocurrency platform that is set to offer a large number of services, including things such as warehousing and trading. However, there is another thing that makes Bakkt special, and that is the fact that the exchange itself is a product of the same company that has created the New York Stock Exchange.
In addition, Bakkt will be supported by some very influential names, such as Microsoft, BCG, and even Starbucks, to name a few. Furthermore, Bakkt will support crypto-to-fiat conversions. Starbucks will actually be one of the companies that have volunteered to help test the system, as users will be able to convert crypto to USD that can then be used in Starbucks.
Bakkt exchange…
4 Best-Performing Cryptocurrencies in the Current Bear Market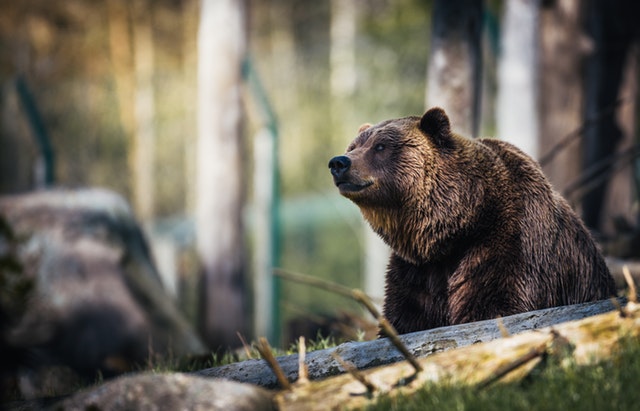 Cryptocurrencies have been experiencing a strong return of the bearish trend for weeks now, and only now does it show signs of weakening. However, experts believe that the situation will not repair itself so easily and that prices will remain low for a certain period.
However, when bear market strikes, the sentiment gets most bearish when the trend reaches the bottom. Everyone starts selling, and while short sellers can make a profit in this situation, analysts usually warn that the sale will only knock the prices down even further. Since most of the crypto-related news is already negative at this point, such predictions often make sense.
However, there is still one thing to keep in mind, which is the fact that when downtrend enters a capitulation, that often signals that a new bottom has been found. That is the perfect time to actually go against the bearish trend, and start buying. It is also a good opportunity to abandon the coins that seem too risky, and do not seem to have that bright of a future ahead of them.
Bitcoin has dropped by 87% from its all-time high, which it hit back in January. However, the rest of the market dropped with it, and it never lost its dominance, which still remains above 50% of the total market cap. In other words, while its price may have sunk to lows that were not seen for a while now, it…
Will The Stock Market's Bearish Outlook Affect The Cryptocurrency Market?
About 3 months ago I was reviewing what was happening in other markets as the cryptocurrency market kept falling. So I opened up TradingView and what I saw was something so incredible I had to look a second time, I thought I had opened up the BTC/USD chart but it had not yet fallen. I was a bit confused, but I realized my TradingView opened to the DOW, at the time it was looking extremely euphoric and then upon a little more research I saw it was in the longest bull since its conception.  I instantly wanted to see does this just apply to the Dow Jones or does it also apply to the likes of the Russel, S&P500, Nasdaq, Vanguard and then I even looked at the housing market. What I saw I am honestly going to say baffled me, what was there before me was a perfect opportunity, I knew that soon the stock market would fall and started letting people know about hedging.
Last year for many was a huge learning experience and even if many lost money, they learned about financial markets for the first time and may have bought their first ever investments. This was a huge plus for many people who were labeled noobs or noob investors. Why you may ask? Well, the simple answer is that noobs tried investing for the…