Challenging Google & FB: Mofiler Builds Decentralized Data Monetization Platform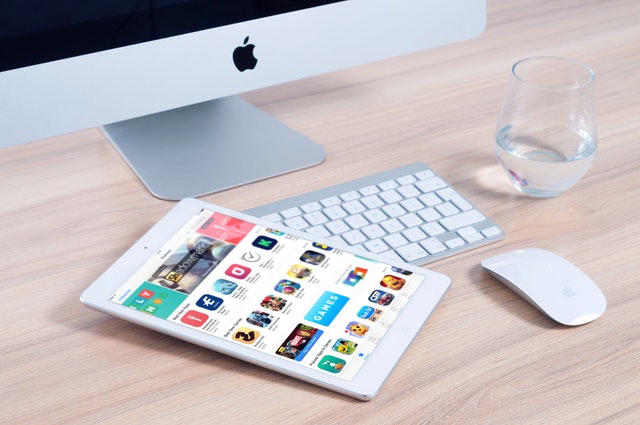 The use of mobile phones and smart devices has increased in the last decade at a fast pace. Today's generations are migrating from PCs to portable devices, using them on a daily basis. This has led to a massive growth in the volume of human data or mass data, which refers to the information collected from devices with an Internet connection. This kind of data can relate to the user's location, preferences, status, personality traits, and so on. Some tech giants, such as Google and Facebook, collect and use this data to better understand the customers' behavior. This allows them to better react to trend changes and be one step ahead with the solutions. They also analyze these datasets to come up with targeted ads and monetize data by selling it to third parties.
Today, big data is a huge industry with countless opportunities, while the mobile apps are some of the most important tools through which data can be collected. However, currently, only 1% of apps are accounting for most of the industry's revenue, which demonstrates that there is much inequality and a true monopoly maintained by a hand of large companies. Mofiler, a young startup, is ready to leverage the blockchain technology and artificial intelligence (AI) to develop a data-oriented ecosystem that would allow any app developer to benefit from mass data.
Mofiler proposes a data monetization platform that enables app developers to generate a profit based on the data collected via their apps. The platform will allow developers to sell datasets to third parties in a decentralized and transparent manner. On the other hand, app users will be able to control what kind of data can be collected from their devices, because, let's be honest, big companies don't really care about our privacy. Moreover, users will be compensated for sharing their data, which will be another good way to generate an additional income.
The Mofiler ecosystem addresses four key categories:
App developers

– they will have the chance to monetize their data whenever their apps are used. The Mofiler platform will be free for them.

Data buyers

– the second group refers to marketers who are ready to buy data in order to conduct effective marketing campaigns. With Mofiler, data buyers will be able to better understand the trends and get the access to new audiences.

Users

– the everyday users of mobile apps will represent the most numerous group in the Mofiler ecosystem. By using the platform, they will rest sure their data is shared only with permission.

Data scientists

– last but not least, the Mofiler platform will represent an excellent tool for data scientists, who will have the opportunity to collect and analyze relevant data in a transparent manner.
How Does Mofiler Work?
The platform applies a unique model referred to as "Data Science as a Service." It packages app-based data assets in individual datasets and makes them ready for use for third parties like advertising companies.
The Mofiler technology is based on the cAppital protocol, which represents a system that validates the value of data and ensures its cyber-security and legal compliance.
The Mofiler platform will focus on three key tasks:
Collecting data

– during this process, the Mofiler platform, based on the cAppital protocol, will collect raw data from multiple sources, including mobile apps.

Processing and analyzing

– the platform will enrich the value of the raw data by categorizing, analyzing, and processing it with innovative tools based on machine learning and AI.

Selling data

– the Mofiler ecosystem will also represent a marketplace where data can be sold to third parties.
The Mofiler App will include more components, like the Console, which acts as an interface of the ecosystem, the Mofiler Wallet App, which will allow users to control the sharing of their apps and data, and the API, which will enable companies to integrate the cAppital Dapp with their internal apps.
It's important to note that the entire set of processes taking place within the ecosystem will occur in a decentralized manner, which will allow everyone to have a voice, so everyone can participate in a fair a transparent way This is achieved thanks to the use of blockchain technology. The marketplace will be fueled by smart contracts and two ERC-20 tokens that will have two distinct functions – these are the CAPPI token and the MOFX security token. Let's have a quick look into the two tokens.
Mofiler Tokens
As mentioned, the ecosystem will be fueled by two tokens: CAPPI, which is a utility token, and MOFX, which is a security token. The MOFX token will be released via a security token offering (STO) carried out in several stages:
Pre-STO – the pre-sale started on June 18, and it allowed investors to enjoy 50% discounts.

Public STO – the public sale will be announced. It's worth mentioning that retails investors will be able to buy tokens at generous discounts, like 20%, 10%, and 5%.

Market or Post-STO – investors will be able to buy the tokens at full price after the STO event.
The other token, CAPPI, will be distributed exclusively via airdrops aimed at Mofiler market participants.
Based on the STO event, the Mofiler team hopes to raise no less than $2 million to build the platform, ensure its security, and market it via different channels. According to the roadmap, the test platform will be launched in May 2019.
Disclaimer: This article should not be taken as, and is not intended to provide, investment advice. Global Coin Report and/or its affiliates, employees, writers, and subcontractors are cryptocurrency investors and from time to time may or may not have holdings in some of the coins or tokens they cover. Please conduct your own thorough research before investing in any cryptocurrency and read our full disclaimer.
Image courtesy of Pexels
How Cryptocurrencies Will Change Online Gambling in the Future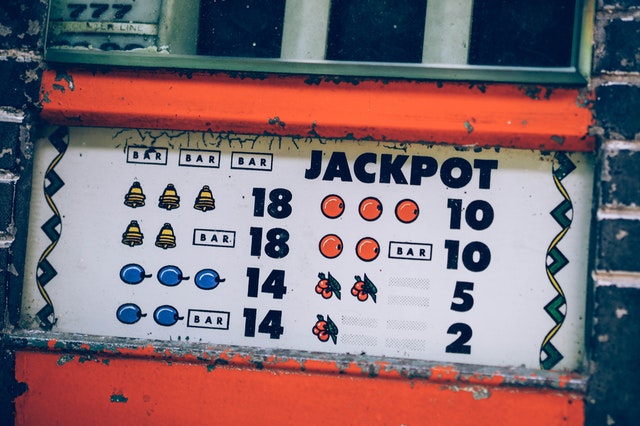 Anyone who has followed online gambling since the beginning can tell you that things don't stay the same for long. One of the reasons for this is that technology improves at such a ridiculously fast pace, and innovators in this industry are able to match up with those technological changes pretty quickly.
An innovation in technology that the Internet gambling industry has really learned from is cryptocurrency, with bitcoin in particular leading the way. We've seen it emerge as an alternative banking method, but it's going to change the industry as a whole in ways that people can't quite understand yet.
A Post-Legality Era
Something that has eluded online gambling since its inception is the idea of a global governing body. As it stands right now, each individual country (and smaller units of jurisdiction) have their own governing bodies that oversee in the industry. A lot of these laws are tied to banking laws, and that's where the legality of playing in bitcoin casinos becomes such an interesting topic.
In the present, we're seeing country-based regulatory bodies from places like Malta, Gibraltar and the United Kingdom start to work together and recognize each other's licenses more and more. That's taking serious steps towards having a global governing entity, and once that happens, the role of bitcoin is going to be even larger than it is now because it'll…
VOLUM (VLM) Announces Commencement of Token Generation Event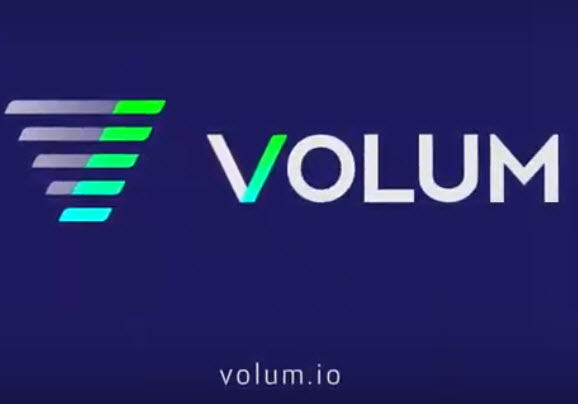 ESTONIA, May 4, 2019 – VOLUM (the "Company"), a multi-dimensional blockchain technology holding company, is thrilled to announce the commencement of the Volum (VLM) Token Generation Event ("TGE") beginning on Saturday, May 4. The VLM utility token is the native cryptocurrency powering the VOLUM supply chain and logistics management platform.
Driven by algorithmically intelligent software tailored to logistics and supply chain management, along with Internet-of-Things ("IoT") integrated functionality, and a backbone of hybrid public and consortium blockchain architecture, the platform is organized around the Volum (VLM) token. The VOLUM TGE will be managed by deploying ERC20 tokens on Ethereum Mainnet to maximize future access to cryptocurrency exchanges.
The VOLUM platform operates as a comprehensive control center for supply chain and logistics management operations. Companies who use this platform will be able to carry out a wide range of blockchain transactions including: Payments, Rewards, Purchase Orders, Legal Contracts, Regulatory Compliance, Taxation, Shipment Management, Letters of Origin, Customs Documents, Inputs/Outputs and Inventory Ordering, Delivery/Parcel Tracking, IoT Monitoring and Reporting, Big Data Analytics, and Inputs and End-Product Tracking/Traceability.
"The total addressable market for a blockchain-based supply chain solution is nearly $54 trillion globally, with the majority of the world's workers playing some part of this equation" noted Arnaldo A. Detrés, CEO of Bengala Technologies, LLC, the principle blockchain developer working to build the VOLUM platform. "However, blockchain solutions have been unable to…
How to Secure Yourself in Relation to Bitcoin: Top VPN Services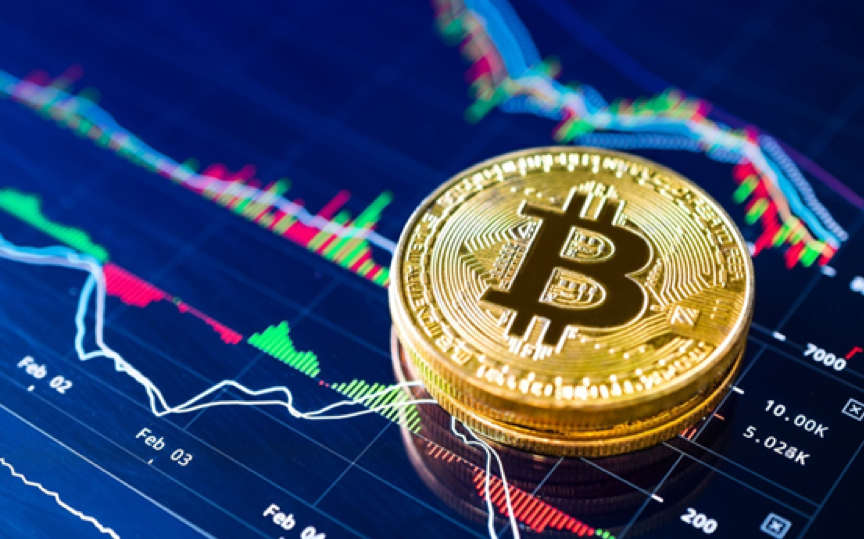 Nowadays, more frequently people opt to use cryptocurrency such as Bitcoin while dealing with financial transactions for its convenience, so its increasing prevalence isn't round-of-the-mill phenomenon but still, its users need to create fully protected cooltechzone to secure their data.
Recently, a great abundance of VPNs have started to accept it as a way of payment and it definitely makes sense: one buys VPN to retain anonymity on the Web, so why not to use the privacy-focused payment method? Paying for a VPN service with Bitcoins or any other cryptocurrency secures personal data from curious eyes leaving no traces.
What is a VPN?
Virtual Private Network (VPN) is generally presented by the group of linked to each other computers via the Internet. VPN boosts protection and provides a high level of anonymity to all types of Internet connections.
Security
While the connection to the ordinary Wi-Fi networks, a user usually gets access to the Internet directly, thus he becomes vulnerable to the hackers and the malware attempting to steal his personal data. On the other hand, applying VPN one transmits and gets data in encrypted form which makes it protected.
Anonymity
Generally, isn't hard to trace an Ip-address of any user and to identify his location with sufficient accuracy. With the help of VPN, the attacker will only get the address of the removed computer. Undoubtedly, the safeguard…