Ripple (XRP) bullish trend stops but Stellar (XLM) keeps mooning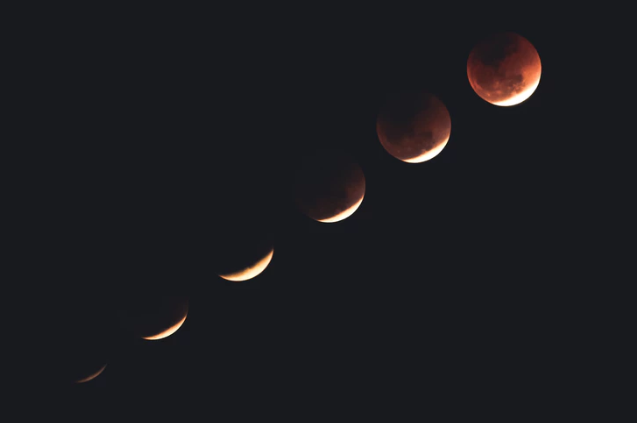 There have been significant happenings in the crypto sphere lately. The crypto market had a big bull last week which saw most of the altcoins increasing by significant percentages. Ripple (XRP) increased by 64% within a week, which saw it go above Ethereum.
The bullish trend of XRP has moved a bit downwards; nevertheless, the crypto is still trading in green as its valued got increased by 1.21% in the last 24 hours. But in the wake of this, Stellar (XLM) has increased by 21% again over the previous 24 hours.
Concerning Stellar (XLM), Stellar is a blockchain network that was created on Ripple's protocol. Although, Stellar is a lot more different from Ripple, being that it targets developing markets in place of banking systems. Stellar makes use of a quorum which makes it distinct from other digital currencies.
Recent Happenings with Stellar (XLM)
Recently, it was revealed that the crypto startup supported by Goldman Sachs, Circle will list four more cryptocurrencies to its platform. The startup said that the listing would be based on cryptocurrencies that gained lots of profits within a year. Through a post by the SVP head, Divya Agarwalla, it was declared that Stellar, Ox, EOS, and QUTM would be listed on the platform.
It is essential to know that this declaration didn't have that massive effect on the prices of these four cryptocurrencies – but benefiting more than the others, Stellar (XLM) has increased by more than 20% in less than 48 hours. Concerning the post by Circle's head of SVP, this will make the count of cryptos added to Circle to be eleven.
Stellar (XLM) will now be part of Circle's platform in the next few days; this will allow crypto enthusiasts get close to not only on Stellar (XLM) but the other cryptocurrencies.
More importantly, Agarwalla further added that the inclusion of the four cryptocurrencies was also due to "their potential to contribute powerful infrastructure to the broader crypto ecosystem." He also added this,
"As we introduce new crypto assets, we also recognize the need to educate our customers and bring clarity to this fascinating, yet complex asset class… Accompanied with our simple user experience, this easy to understand content will serve to further our mission of bringing crypto mainstream."
On other recent happenings, a mobile branch of LG is allegedly considering to partner with cryptocurrencies such as Ripple (XRP) and Stella (XLM) to enhance its cross-border payments. It is necessary to note that this mobile service will begin next year and it will make use of cross-carrier payment system.
Stellar (XLM) Market Activity
At the time of writing, XLM stands at $0.2844. It has a market capitalization of $5,344,229,821, with a trading volume of $296,415,957. In the last 24 hours, Stellar (XLM) price increased by 21%. In 7 days, XLM increased by 38.8%, in 2 weeks, it increased by 45.7%.
The last time when XLM traded at this rate was in the first week of August. Nevertheless, the market seems to be recovering from the dips it has been experiencing for quite some time now. The total market capitalization is currently above $220 Billion as a result of the recent bull-run. Nonetheless, Stellar (XLM) holders will be hoping that their favorite reaches its all-time high of $0.875563 before the year ends.
For the latest cryptocurrency news, join our Telegram!
Disclaimer: This article should not be taken as, and is not intended to provide, investment advice. Global Coin Report and/or its affiliates, employees, writers, and subcontractors are cryptocurrency investors and from time to time may or may not have holdings in some of the coins or tokens they cover. The author is long Bitcoin. Please conduct your own thorough research before investing in any cryptocurrency and read our full disclaimer.
Image courtesy of Unsplash
XRP Continues to Struggle Despite the Bullish Market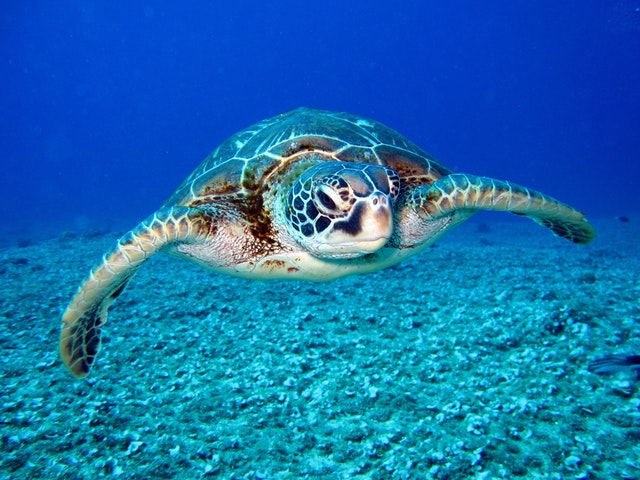 The crypto market, in general, has been seeing a rapid recovery for months now, especially when it comes to top coins. Bitcoin has already surpassed the levels it was seeing before the November 2018 market crash, with the current price of $6.852 at the time of writing.
However, the same is not true for XRP, the third largest cryptocurrency, which is still trading below its largest support. While its price did try to test the resistance at $0.312 several times in the past weeks, the coin saw a rejection each time it approached it. Combine this with the fact that XRP's price against the USD is trading within a descending triangle, and it is easy to understand why many investors are worried.
Is XRP about to start spiraling down?
XRP is a massive coin, despite the fact that its price is low. As such, it has a major impact on the market, and if it were to go down, it is likely that it would take a large portion of the market with it. As mentioned, Bitcoin itself is advancing rapidly. However, historically, such massive uptrends often lead to just as massive potential downtrends.
As things are now, many expect it to come once BTC hits $7,000. However, many are looking for other unfortunate events that might trigger a massive sell-off. Experts have been warning that events…
Justin Sun Bullish On TRX and BTT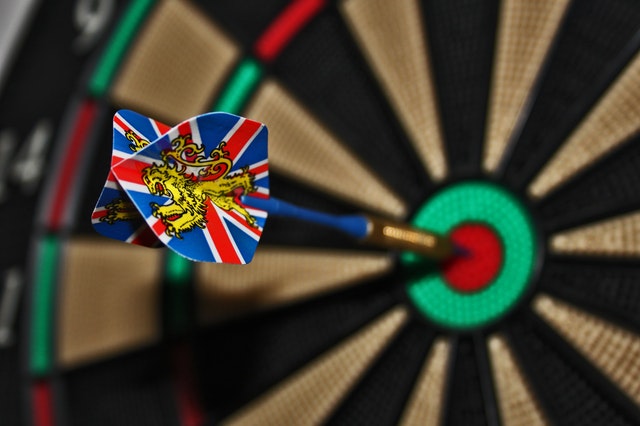 While TRON (TRX) managed to become one of the most popular projects in the crypto history, the coin itself has been in and out of the list of 10 largest cryptos by market cap several times by now. Recently, it got pushed out of the list once again, although not very far. After briefly holding the 10th spot, it got replaced by Cardano (ADA) which is, similarly to TRON, yet another challenger to Ethereum.
Meanwhile, TRON's founder and CEO, Justin Sun, appears not to be worried about the current situation. In fact, he recently stated that he believes TRON will climb back up among the top 10 coins within a month. However, he gave another prediction, and this one appears to be quite bold.
Justin Sun's TRX and BTT predictions
According to Sun, another cryptocurrency that recently joined the TRON ecosystem, BitTorrent (BTT), will soon see a massive surge which will bring it among the top 30 coins. Sun predicts that this will happen at some point during Q2 of this year.
#TRON will be back to Top 10 in June! #BitTorrent will be Top 30 in Q2! Let's wait and see! #BTT $BTT $TRX #TRX

— Justin Sun (@justinsuntron) May 7, 2019
Of course, Sun's bullishness when it comes…
Top 4 Cryptocurrencies That You Won't Find Among the 100 Largest Coins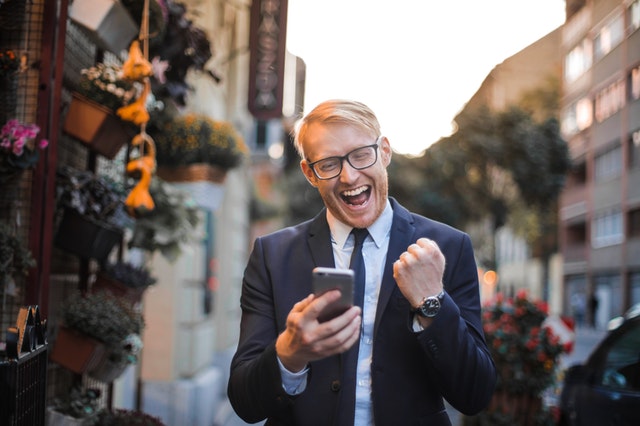 Cryptocurrency investors are always on the lookout for the best investment opportunities, and as such, they follow closely what happens with the smaller coins, as well as the largest. A lot of people have a general rule to only invest in the largest, and well-established cryptocurrencies. This is a good rule that can allow them to avoid scams and increase their chances of getting a decent profit.
However, there are investors who are ready to take the necessary risks in order to become early adopters of future stars of the crypto space. The space is alive, and the top 100 list constantly changes. Even the list of top 10 largest cryptos looks a lot different today than it did a few years ago. Sure, some coins are the same, but they are in the minority.
With all that in mind, we will now take a look at top 4 cryptocurrencies that are not even among the 100 largest coins — but they do seem to have the potential to change that in the future.
Kin (KIN)
As mentioned, coins enter and leave the list of top 100 largest cryptos all the time, and KIN is a perfect example of this. The coin currently has a market cap of $35.98 million, and it ranks as the 120th largest coin at the moment. However, the coin did not sink because…