Ripple jumps 50% again today, 3 reasons behind current XRP rally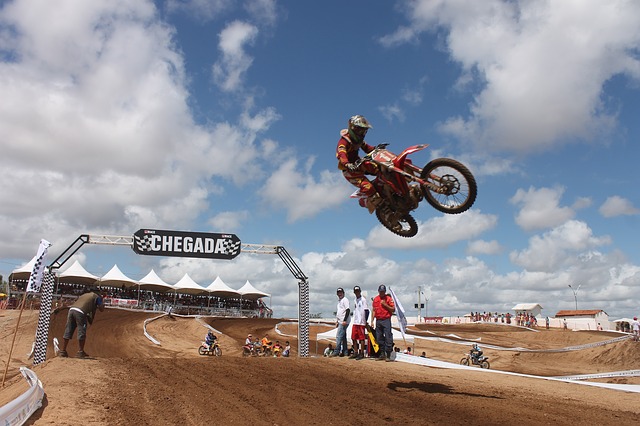 In the last 24 hours, lots of digital assets in the crypto space have experienced a surge at the rangebound of 2-10%. Nevertheless, the cryptocurrency that is leading in the current wave is Ripple (XRP). Ripple is driving with almost 10% more gains than the others, even the Bitcoin.
Right from Tuesday this week, the price of XRP has increased by 40%. Considering that, Ripple has undisputedly been the growth leader on the daily price trend in the recent 'nice-little-rally' this time. It is important to know that its volatility has reached maximum heights since the beginning of this year.
As a result of the rangebound surges that are experienced in the crypto market currently, the total market capitalization totals to $2 billion. More importantly, the market cap of Ripple also reached $22 Billion – almost equivalent to Ethereum's current market cap of $23 Billion.
In next 2 hours #xrp will cross 1$

— Sonia Rusikova (@BloggerExcelled) September 21, 2018
Today, XRP even took Eth spot on coinmarketcap for a while as it became the second largest crypto, which the cryptocurrency couldn't hold for long (on the third spot yet). At the time of press, Ripple (XRP) trades at $0.5663 after increasing by 53.01% in the last 24 hours.
The reasons behind extraordinary Ripple (XRP) price rally
Ripple has increased by a considerable percentage, which has left everyone in curiosity as to what are those factors that have made the crypto to rise so quickly. There indeed are certain reasons. It is essential to keep in mind that the current rally is not like the previous ones that have been experienced in the past.
If you don't see the benefits of XRP, you need to sit down and do more research. It's been in front of you all along. #xrp #xrpthestandard #ripple pic.twitter.com/WLAUt5vGIi

— xrp_news ⚡ (@xrp_news) September 21, 2018
A series of positive events have helped with Ripple's rally. Recently, Ripple settled its clash with Blockchain Consortium. Also, its adoption has intensified since XRP can now be accepted on YouTube and Twitch, through an initiative by a technical startup, known as Coil. Let's not forget that just recently, SBI also unveiled a platform called MoneyTap, which will run on Ripple's network.
Recently, the Head of regulatory relations for Asia-Pacific and the Middle East at Ripple, Sagar Sarbhai, revealed that one of Ripple's product –xRapid, will be launched next month. Later on, an announcement from Ripple, through its spokesperson stated that there isn't any official date yet, but meanwhile, lots of crypto enthusiasts have already hyped the speculations.
Marcus Treacher, the global head of strategic accounts of Ripple, said Ripple is growing in different countries around the world rapidly. She said,
"RippleNet's newest corridors have a combined potential market that totals over $2 Billion in inflows over the last year."
Ripple's strategic accounts global head added,
"InstaReM and RationalFX opened up new corridors from the United Kingdom to Malaysia, Vietnam, Indonesia, Sri Lanka, and Bangladesh. Remitr and FlitterWave established a RippleNet corridor to Nigeria from Canada, the first connection on RippleNet in Africa. BeeTech and InstaRem creators from Brazil to Spain, Italy, Germany, France, and Portugal."
Another reason for Ripple rally is FOMO (Fear Of Missing Out). Lots of investors are anxious to invest in Ripple's XRP before it's too late. It is seen that this may be detrimental as repeated sell-off in the market may be fierce as the rally itself.
The Status of the Cryptocurrency Market Currently
The 24-hour volume of BTC will have to maintain its position – if it is to keep its rally going in the next few weeks. At the time of writing, the price of Bitcoin has grown by 4.2% with a 24-hour volume of $6.4 Billion. On the other hand, the total volume of cryptocurrencies in the market is now at $23 Billion, after increasing from $12 Billion in the last 48 hours.
The market seems to be bullish at the moment as prices continue to soar. Not just for Ripple XRP or Bitcoin, a significant recovery is expected for all of the top cryptos throughout this month. Still, no one cannot (and shouldn't) vouch for the crypto market by 100%, only the time will tell.
For the latest cryptocurrency news, join our Telegram!
Disclaimer: This article should not be taken as, and is not intended to provide, investment advice. Global Coin Report and/or its affiliates, employees, writers, and subcontractors are cryptocurrency investors and from time to time may or may not have holdings in some of the coins or tokens they cover. The author is long Bitcoin. Please conduct your own thorough research before investing in any cryptocurrency and read our full disclaimer.
Image courtesy of PixaBay
3 Altcoins That Are Outperforming Bitcoin and Will Likely Face Consequences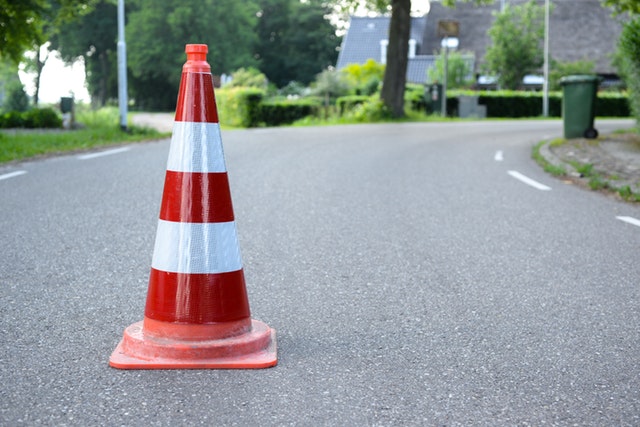 The crypto market is going through a period of massive recovery in the past few months, which has caused the investors' optimism to return. While all eyes are on Bitcoin (BTC), as usual, the largest coin seems to be struggling with a major resistance level at $8,000 at the moment. While this level was breached a few times now, every breach resulted in a correction.
At the time of writing, BTC is approaching this level yet again, with its current price being at $7,985,79, and rising further. The price managed to grow by 1.06% in the last 24 hours, and will undoubtedly hit $8,000 in a matter of hours, if not sooner.
However, while Bitcoin continues to remain volatile and struggles with waves of growth and decline, there are some altcoins that are not following its path. Of course, most of them are performing in pretty much the same manner as BTC, as they always had. But, a few coins have actually managed to outperform Bitcoin in recent months.
While optimists believe that this might lead to decoupling from Bitcoin — something that only Binance Coin (BNB) managed to pull off up to this point — it is likely that there will be consequences for these cryptos. This likely means that a price drop for these specific coins awaits somewhere in the near future, as outperforming BTC…
Why Binance May Be Crucial for Tron (Trx) to Reach $1
TRON (TRX) has been one of the most popular crypto projects in the past year. The coin has received a lot of attention from the entire crypto community, and although the impressions may differ —  the fact is that TRX is one of the most talked-about coins, even today.
However, while the project managed to achieve a lot in less than a year — launch its MainNet, start multiple massive projects, launch dozens of dApps, hundreds of smart contracts, its own DEX, new token, and more — its price remains quite low. Undoubtedly, one of the reasons for this is its massive supply. TRX circulating supply is over 66 billion coins, while the total supply is over 99 billion.
Even so, the coin is believed to be massively undervalued, with its current price sitting at $0.028129, according to TradingView. This price, together with a market cap of $1.88 billion, pushed the coin out of the list of top 10 largest cryptocurrencies, and it currently sits at 11th spot. But, many believe that this is not a permanent position for TRON. In fact, its community believes that it is only a matter of time before TRON rises through the ranks, and its price hits $1. And, the way for the coin to achieve this is believed to be through Binance.
TRON and Binance
Binance is one of the world's…
Why Tron (TRX) Price Won't Remain Low for Long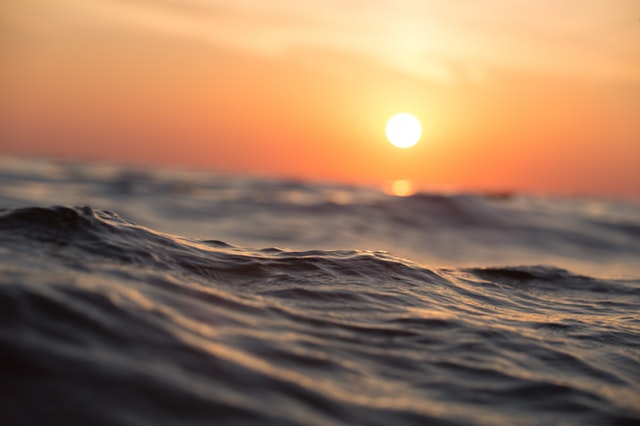 TRON (TRX) has been one of the most popular cryptocurrencies in recent years. The project has achieved a tremendous amount of success in less than a year, and while the first birthday of its MainNet is approaching, TRON certainly continues to impress to this day.
With that said, its price is still noticeably low, and many would agree that the project is heavily undervalued. The low price even allowed other projects to push it out of the top 10 list, with TRX currently being the 11th largest cryptocurrency by market cap. However, it is likely that TRON will not remain undervalued forever, and that its price might soon see a surge that its entire community has been waiting for, for a long time now.
Why TRX might see growth soon
As many undoubtedly know, TRON is a lot more than just a cryptocurrency. It has developed a massive ecosystem, which offers a development platform for coins, smart contracts, and dApps. It also acquired BitTorrent last year for its Project Atlas, which will allow torrent users to earn crypto through participation in content sharing.
For this purpose, it also launched BitTorrent (BTT) token, which saw its launch on January 28, 2019 on Binance Launchpad. This was dubbed the most successful ICO in history at the time, although several coins launched since then have broken its record.
In addition,…