CryptoZink – Revolutionizing the Way the World Does Crypto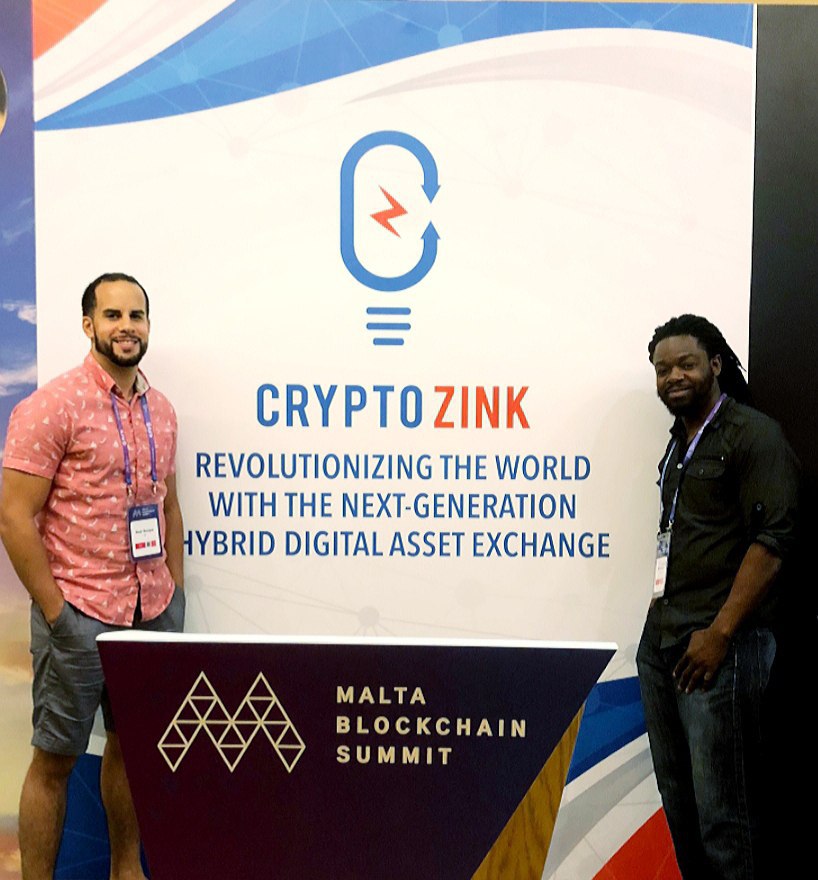 In the annals of the history of technology few dates have more resonance than October 31, 2008.  While most of us were preparing for Halloween Trick or Treats, Satoshi Nakamoto had a very different surprise in store for the world.  It was on this day, exactly ten years ago, that Satoshi published his now famous white paper, "Bitcoin: A Peer-to-Peer Electronic Cash System."  Based on a new technology known as blockchain/DLT (distributed ledger technology), Satoshi's vision was one of a new era of financial freedom free of government or centralized control.
Technology and technological advancement are integral parts of life – often taken for granted.  As incessant as the progress of technology has been over the past few decades there are few, if any, technological innovations that have had, or will have, as meaningful and widespread an impact across the globe as blockchain/DLT.  Indeed, many believe blockchain/DLT will have a more profound effect on history than the Iron Age, the Industrial Revolution and the Internet combined.
Originally designed to function as a transparent and reliable way to immutably record data and transactions, blockchain/DLT (and all of the cryptocurrencies that power blockchain solutions) can be integrated in industries ranging from sports and entertainment to education, healthcare, finance, real estate and agriculture.  Blockchain/DLT is revolutionizing how business is being conducted by disintermediating middle parties, vastly improving efficiency levels, reducing transaction costs and delivery times, improving transparency and drastically reducing data breaches and privacy infringement. The positive impact this can have on the lives of millions – if not billions – of people around the around world is truly remarkable.
Despite the many potential use cases of blockchain/DLT, there are currently only two primary applications in use today – digital currency (the first of which was Bitcoin) and smart contracts.  Though the past decade has seen a steady rise in the adoption of both, many challenges still exist and must be overcome before cryptocurrency, smart contracts and the blockchain/DLT revolution is as ubiquitous as the Internet.  Some of these problems and challenges are as follows:
How to overcome the challenge of empowering individuals and businesses to tap into the vast blockchain/DLT and cryptocurrency space.

Helping individuals and business to participate in this space with ease and confidence.

Educating people about best practices, how to use the technology, and how it can meaningfully improve their daily lives.

How to choose the right trading platform or service from over 200 publicly listed cryptocurrency exchanges, hundreds of crypto wallets, and thousands of news, data, and information sources.

Overcoming challenges that arise from a lack of liquidity in many trading markets, highly volatile prices, and significant delays when it comes to transacting on exchanges between crypto and fiat currencies.

Avoiding the pitfalls that arise from doing business in an unregulated market or with unregulated companies, with the vast majority of cryptocurrency exchanges being classified as such.

Improving the customer experience and facilitating trade in an industry notorious for a lack of product integrations and innovations.
What is fundamentally needed is a shift away from using separate services for storage, news aggregation, market insights, data analysis, investment, and spending, and bringing these interconnected services into a single, unified, reliable, and performant platform.
It is with these challenges in mind that CryptoZink was conceived.
Combining the best features of a centralized platform with the most valuable components of a decentralized exchange ("DEX"), CryptoZink is hybrid digital exchange that enables its users to securely buy, sell, and manage cryptocurrency.   By improving upon the cryptocurrency trading experiences and by addressing each of the foregoing problems and challenges, CryptoZink will usher in a new era of user-centric trading that redefines the niche for all players in this space.
The key components and features of the CryptoZink platform are outlined below.
The platform's native digital asset, the ZINK token, will be launched and paired with all currencies and tokens on the exchange. All transactions will be made in ZINK tokens, giving traders and investors a liquid secondary market.

User-friendly, safe, secure, and reliable services that use enterprise-grade security, two-factor authentication (2FA), fingerprint authentication, and secure offline storage options for end users will help avoid the hacks and security breaches that are common in the crypto space.

Extended customer support. CryptoZink will implement focused customer support through 24/7 email, live chat, and Zendesk support with a guaranteed response time of two hours or less.

By establishing a world-class education platform, CryptoZink will elevate the trading experience one step further for the benefit of novices and experienced traders alike.  An extensive content library will be created using highly skilled and professional cryptocurrency/blockchain educators and subject matter experts. The educational platform will give users interactive access to webinars, online classes, in-person workshops, and one-on-one tutorials so users can pace themselves and set their own learning goals. Rewards in the form of ZINK tokens will even be given to users who demonstrate progress and commitment in the learning experience.

Another major facet of the CryptoZink ecosystem is a cryptocurrency news, data, and analysis aggregator.  By making real-time and predictive cryptocurrency information available to CryptoZink users with the click of a button, the platform will completely transform the way in which the world deals with crypto.  The aggregator will also help users overcome the challenges posed by a lack of trust and a general lack of credible educational material in the crypto space. Some of the services that the news aggregator will provide include market, coin, and token comparisons, news updates, data on GitHub commits, information on trading volumes and prices, regulatory rulings and social media information relevant to specific tokens or projects, and more.

Establish trans-fee mining.  Every time a maker or taker pays a transaction fee to CryptoZink, the maker or taker receives ZINK tokens in an amount that equals the transaction fee, thus encouraging trade and giving traders an alternate income stream alongside (or in lieu of) capital gains and day-trading profits.

Finally, CryptoZink established a unique stablecoin. While the ZINK token will be the native digital asset of the platform, CryptoZink will also design and launch a stablecoin called Zink Vault ("ZVLT"). ZVLT will provide refuge to investors who seek to exit volatile cryptocurrencies in favor of a stable alternative, without the need to leave the platform to purchase fiat currency. The ZVLT is pegged against the U.S. Dollar with 1 ZVLT token being equal to 1 U.S. Dollar.  It will also be diversified by pegging to a variety of other secure assets such as real estate holdings or a blend of commodities. CryptoZink will develop and employ automated software algorithms to ensure constant parity between the U.S. Dollar and ZVLT.
In the Internet age, companies have the power to adapt or die – to be Blockbuster or Netflix. Such is expected to be the case in this new paradigm.  It is likely that those who do not leverage the power of blockchain/DLT may face similar outcomes in the not-too-distant future.
As an emerging thought leader in the space, CryptoZink presented its solution alongside 40 other high-profile businesses and projects at the industry-leading Malta Blockchain Summit on November 1-2, 2018.
Is it legal to gamble in Bitcoin casino?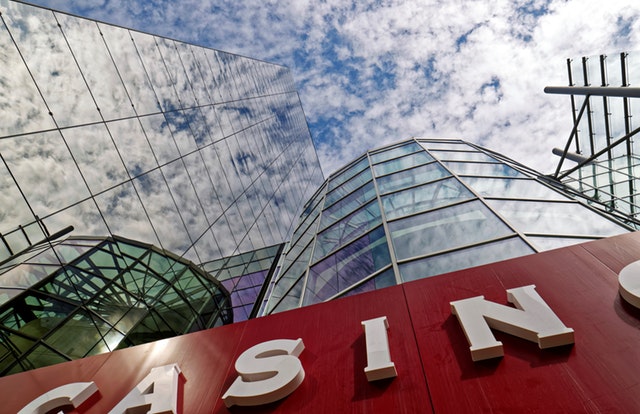 Bitcoin entered the world in 2009 and immediately begun a revolution on the cryptocurrency market. Presently, there are more than 700 different digital currencies, but Bitcoin still remains the most used one. However, despite the large business activity around Bitcoin, there is still no international legal law to regulate it.
Key facts on Legality in Bitcoin casinos
Laws and obligations concerning online gambling legislation vary from country to country. There are many jurisdictions that can issue gambling licenses to online casinos. But, these licenses are issued only after the online casino business meets the requirements of the chosen jurisdiction.
The necessity of Gambling License for Bitcoin casinos
In order to make it clean and clear, a reliable online casino will obtain an online gambling license. Among other things, it allows running a legal activity and assures the casino operator's trustworthy behavior, fair gaming policy and transparency in business operations and gaming software offered to customers. A representative of this kind of casino, such as FortuneJack for example, will have good reviews and reputation, and stable business that is constantly growing and expanding throughout the years. You can also feel the stability by checking the website, and important details such as casino withdrawal time and the number of games offered for playing, as you can examine on Fortunejack.
There is a difference between Bitcoin and Bitcoin gambling legality. There are countries…
How to Reach 100% Security of Online Transactions?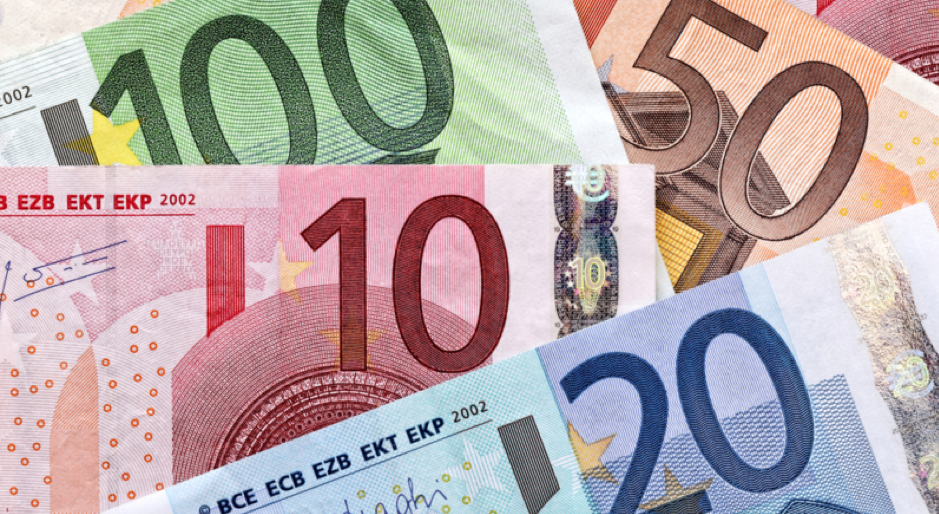 The use of the global network for e-commerce operations requires ensuring an adequate level of security for all financial transactions carried out online. Each payment system uses the most convenient methods based on its capabilities and technical specifications. However, this doesn't mean that you should only trust the system without adhering to general safety rules. For example, using ExpressVPN vs NordVPN or performing e-commerce operations or online trading in private networks will be a very good idea.
Online Security as It Is
The concept of information security means its resistance to accidental or deliberate impacts, the inadmissibility of destruction, distortion or disclosure to third parties, which can lead to material damage to the information owner. Here are some of the basic requirements that are to be adhered to:
Confidentiality – protection of information from unauthorized access is often provided by data encryption – conversion of text data into digital form, which can not be read without a special algorithm and a key;
Authentication – unique identification of the user. This often uses a login (domain name) and password, as well as additional confirmation, including one-time passwords or secret codes that are printed in a single copy for a given user password;
EDS – for the best data protection, electronic digital signatures (EDS) are used, which unambiguously determine that this information was received from a particular person who…
Is Unification (UND) XRP 2.0? IEO April 10th at UTC+8 on Bitforex!

Unification is a Hybrid blockchain solution for Enterprise. Above is my interview with CEO Neyma Jahan I explore what is Unification, how does a WRKchain actually work and why is this something people will quickly adopt. What is a really telling story here is that this is one of the few ICO/IEO/ITO etc… that actually is revenue positive which I honestly could not think of many others that were?
Neyma and team come from a background in real business, and they are focused on bringing blockchain adoption to the next level. They decided to go with the WRKchain or better known by some as a permissioned sidechain so that nodes can work together even if they do not like each other.
An example:
In education, we have tons of issues with plagiarism in universities and several, miss this and people write half copied thesis papers and get away with it. Imagine now for papers across Ivy league to Community colleges a system where professors come to a consensus about papers. Now also think of it this way those professors reading this paper all must read it, evaluate it, and come to a consensus. This will take out the professor knowing that student and give an honest overall evaluation. So each professor is basically a node. Then for each paper, there would be…