CryptoZink – Revolutionizing the Way the World Does Crypto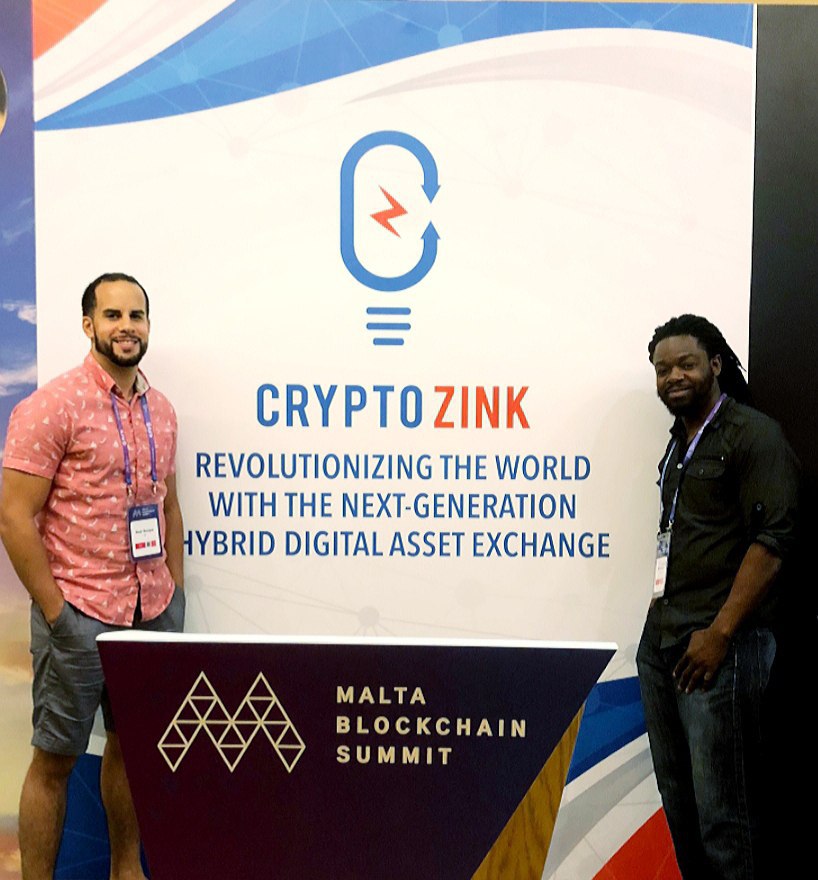 In the annals of the history of technology few dates have more resonance than October 31, 2008.  While most of us were preparing for Halloween Trick or Treats, Satoshi Nakamoto had a very different surprise in store for the world.  It was on this day, exactly ten years ago, that Satoshi published his now famous white paper, "Bitcoin: A Peer-to-Peer Electronic Cash System."  Based on a new technology known as blockchain/DLT (distributed ledger technology), Satoshi's vision was one of a new era of financial freedom free of government or centralized control.
Technology and technological advancement are integral parts of life – often taken for granted.  As incessant as the progress of technology has been over the past few decades there are few, if any, technological innovations that have had, or will have, as meaningful and widespread an impact across the globe as blockchain/DLT.  Indeed, many believe blockchain/DLT will have a more profound effect on history than the Iron Age, the Industrial Revolution and the Internet combined.
Originally designed to function as a transparent and reliable way to immutably record data and transactions, blockchain/DLT (and all of the cryptocurrencies that power blockchain solutions) can be integrated in industries ranging from sports and entertainment to education, healthcare, finance, real estate and agriculture.  Blockchain/DLT is revolutionizing how business is being conducted by disintermediating middle parties, vastly improving efficiency levels, reducing transaction costs and delivery times, improving transparency and drastically reducing data breaches and privacy infringement. The positive impact this can have on the lives of millions – if not billions – of people around the around world is truly remarkable.
Despite the many potential use cases of blockchain/DLT, there are currently only two primary applications in use today – digital currency (the first of which was Bitcoin) and smart contracts.  Though the past decade has seen a steady rise in the adoption of both, many challenges still exist and must be overcome before cryptocurrency, smart contracts and the blockchain/DLT revolution is as ubiquitous as the Internet.  Some of these problems and challenges are as follows:
How to overcome the challenge of empowering individuals and businesses to tap into the vast blockchain/DLT and cryptocurrency space.

Helping individuals and business to participate in this space with ease and confidence.

Educating people about best practices, how to use the technology, and how it can meaningfully improve their daily lives.

How to choose the right trading platform or service from over 200 publicly listed cryptocurrency exchanges, hundreds of crypto wallets, and thousands of news, data, and information sources.

Overcoming challenges that arise from a lack of liquidity in many trading markets, highly volatile prices, and significant delays when it comes to transacting on exchanges between crypto and fiat currencies.

Avoiding the pitfalls that arise from doing business in an unregulated market or with unregulated companies, with the vast majority of cryptocurrency exchanges being classified as such.

Improving the customer experience and facilitating trade in an industry notorious for a lack of product integrations and innovations.
What is fundamentally needed is a shift away from using separate services for storage, news aggregation, market insights, data analysis, investment, and spending, and bringing these interconnected services into a single, unified, reliable, and performant platform.
It is with these challenges in mind that CryptoZink was conceived.
Combining the best features of a centralized platform with the most valuable components of a decentralized exchange ("DEX"), CryptoZink is hybrid digital exchange that enables its users to securely buy, sell, and manage cryptocurrency.   By improving upon the cryptocurrency trading experiences and by addressing each of the foregoing problems and challenges, CryptoZink will usher in a new era of user-centric trading that redefines the niche for all players in this space.
The key components and features of the CryptoZink platform are outlined below.
The platform's native digital asset, the ZINK token, will be launched and paired with all currencies and tokens on the exchange. All transactions will be made in ZINK tokens, giving traders and investors a liquid secondary market.

User-friendly, safe, secure, and reliable services that use enterprise-grade security, two-factor authentication (2FA), fingerprint authentication, and secure offline storage options for end users will help avoid the hacks and security breaches that are common in the crypto space.

Extended customer support. CryptoZink will implement focused customer support through 24/7 email, live chat, and Zendesk support with a guaranteed response time of two hours or less.

By establishing a world-class education platform, CryptoZink will elevate the trading experience one step further for the benefit of novices and experienced traders alike.  An extensive content library will be created using highly skilled and professional cryptocurrency/blockchain educators and subject matter experts. The educational platform will give users interactive access to webinars, online classes, in-person workshops, and one-on-one tutorials so users can pace themselves and set their own learning goals. Rewards in the form of ZINK tokens will even be given to users who demonstrate progress and commitment in the learning experience.

Another major facet of the CryptoZink ecosystem is a cryptocurrency news, data, and analysis aggregator.  By making real-time and predictive cryptocurrency information available to CryptoZink users with the click of a button, the platform will completely transform the way in which the world deals with crypto.  The aggregator will also help users overcome the challenges posed by a lack of trust and a general lack of credible educational material in the crypto space. Some of the services that the news aggregator will provide include market, coin, and token comparisons, news updates, data on GitHub commits, information on trading volumes and prices, regulatory rulings and social media information relevant to specific tokens or projects, and more.

Establish trans-fee mining.  Every time a maker or taker pays a transaction fee to CryptoZink, the maker or taker receives ZINK tokens in an amount that equals the transaction fee, thus encouraging trade and giving traders an alternate income stream alongside (or in lieu of) capital gains and day-trading profits.

Finally, CryptoZink established a unique stablecoin. While the ZINK token will be the native digital asset of the platform, CryptoZink will also design and launch a stablecoin called Zink Vault ("ZVLT"). ZVLT will provide refuge to investors who seek to exit volatile cryptocurrencies in favor of a stable alternative, without the need to leave the platform to purchase fiat currency. The ZVLT is pegged against the U.S. Dollar with 1 ZVLT token being equal to 1 U.S. Dollar.  It will also be diversified by pegging to a variety of other secure assets such as real estate holdings or a blend of commodities. CryptoZink will develop and employ automated software algorithms to ensure constant parity between the U.S. Dollar and ZVLT.
In the Internet age, companies have the power to adapt or die – to be Blockbuster or Netflix. Such is expected to be the case in this new paradigm.  It is likely that those who do not leverage the power of blockchain/DLT may face similar outcomes in the not-too-distant future.
As an emerging thought leader in the space, CryptoZink presented its solution alongside 40 other high-profile businesses and projects at the industry-leading Malta Blockchain Summit on November 1-2, 2018.
FOTON Bank Is Launching An All-in-One Crypto Banking Service to Process up to 500 Transactions per Second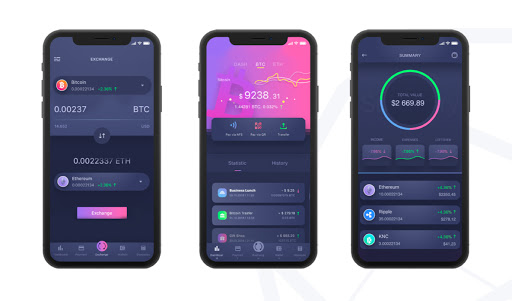 The decentralized FOTON project is launching its next-generation crypto-bank ecosystem to stimulate and facilitate the use of cryptocurrency payments worldwide, as stated in the official press release published by the company.
The statement issued by the FOTON project on December 3, referred to the launch of a decentralized crypto-bank designed for multi-currency transactions featuring a built-in fiat and cryptocurrency exchange system and instant contactless payments for goods and services worldwide. The system is intended to become a stable and flexible ecosystem that will enhance scalability for services related to financial assets, exchange solutions, cards, accounting, and business/customer services.
The technology being employed in the design of the ecosystem was specifically created to tackle some of the most critical issues facing the modern banking system, as well as the widespread adoption and application of cryptocurrencies in routine business transactions. The issues the FOTON project's ecosystem seeks to solve include overregulation, bureaucracy, centralization, system faults, volatility, legal constraints and complications related to practical use.
"We are creating the ecosystem that will prove to be the impetus and basis the crypto market needs to make the effective transition to becoming the next global banking system," as stated by Andrey Pashkevich, CEO and Co-founder of FOTON.

"The time to buy is when there's blood on the streets" – Baron Rothschild
You have probably heard these stories, but let me explain why they are as important today as they were 100 years ago when first spoken. Not only that, it is just as relevant today. A bit of a background first.
Napoleon was at war with England. The Battle of Waterloo, it was England's last chance to save itself, and remain as England. Baron Rothschild was standing at his post in the London stock exchange. If England wins, the market will rally, if Napoleon wins, it will go to shit. Baron Rothschild sends his private messenger to Waterloo and demands that he return to him and report who won the war.
His messenger does so and makes it in time before the public knows anything. England had won the Battle of Waterloo.  At his stand on the exchange, what does Barron do? You would think buy up stocks right? Nope, Baron starts to sell, at first slowly, and then faster. The other brokers on the floor watch what Rothschild is doing and think "Baron knows something, we lost, start selling". Now, the brokers on the exchange begin selling in a frenzy. In the midst of all this, Baron begins placing buy orders at the bottom of the market through other brokers who do not know…
Crypto Users' Search For a Good Bitcoin Blender Stops With Bestmixer.IO
At first glance, it might seem easy to find a good bitcoin blender that guarantees your anonymity and is secure. There are after all a number of big bitcoin mixers on the market, so how different can their services really be?
If that's what you're thinking, beware. All bitcoin blenders claim to have anonymous transactions – that is after all the main reason why anyone would want to use these services. This claim was however always difficult to test. How does one go about to check if these promises are indeed true?
This was the case until BestMixer.io appeared on the scene. Unlike previous bitcoin anonymization services, BestMixer.io features complete, verifiable anonymization for bitcoin. Releasing a utility named the Coin Anonymization Event (CAE) check, BestMixer.io not only proved that their bitcoin transactions could not be traced, but also showed that those of their competition could be. With this bold move, BestMixer.io not only demonstrated that they are a good bitcoin blender, but one could argue that they are the best. Even though those services that were exposed as not being anonymous have in the meantime changed their systems to prevent the CAE-check from revealing transaction detail, would you really be happy to trust them again?
BestMixer.io mixes not only Bitcoin, but also other leading cryptocurrencies including Bitcoin cash, Ethereum, Litecoin and Bitcoin SV.