DEEP AERO is Building Tomorrow's Drone Economy Powered by Blockchain and AI
As globalization continues to push e-commerce and international travel to new highs, traditional modes of transport and logistics have become increasingly stressed to keep up with demand.
Today's global economy is more reliant than ever on yesterday's outdated infrastructure, which is increasingly bogged down by traffic-stricken highways and crowded skies.
One company sees this burgeoning challenge as the perfect opportunity: use today's most disruptive technologies to create a more efficient, autonomous, and self-governing cargo and transportation economy.
DEEP AERO — an innovative blockchain company — is developing an aviation economy powered by AI, blockchain, and drones that will act as an on-demand logistics system, and later, a fully-functioning transportation system capable of private transportation.
Today's Flawed Aviation System is Tomorrow's Opportunity
The current international medium of aviation and flight logistics is overburdened by the skyrocketing demand of a growing global middle class of developing countries and businesses that service this class.
The problems become even more pronounced as aviation becomes integral to the growing modern economy:
Human error
Wasteful spending
Inefficient and outdated tech
Data loss
Cybersecurity vulnerabilities
Today's aviation economy is hampered by wasteful spending, data loss, outdated technology, and even pilot error. Pilots, which consumers and businesses must place their trust, still use paper logbooks, and in many developing countries, are still susceptible to forging documents and even pilot licenses.
Gurmeet Singh, CEO, DEEP AERO, says
"The DEEP AERO journey began at end of 2016, much before the concept for it was formalized in October 2017. In the last few years, UAV (Unmanned Aerial Vehicles) or drones have moved out of being science fiction constructs into reality. We are fortunate to live in an era where technology and the hardware have caught up with human imagination.
Flight and logistics is the next frontier that must be explored to stay commercially viable in the times to come. DEEP AERO envisions commercialized drone fleets capable of extraordinary feats."
The good news is this: there is an unparalleled opportunity and new technology that can remove human error and inefficiency from the equation.
DEEP AERO — Removing Human Error and Inefficiency from Aviation
The solution to human error and aviation inefficiencies? Drones.
"Drones are transforming everything from agriculture to emergency management and national security to the delivery of goods and services," says DEEP AERO's Whitepaper. Drone technology has evolved at breakneck speeds over the last 10 years, and now represent a scalable and efficient mode of transport primed for mass adoption.
DEEP AERO began developing its plans for an autonomous, AI-powered drone system using the immutable and decentralized blockchain.
The project is a completely self-governing drone traffic management platform, which DEEP AERO is calling DRONE-UTM, the Unmanned Aircraft System (UAS) Traffic Monitoring, or UTM for short.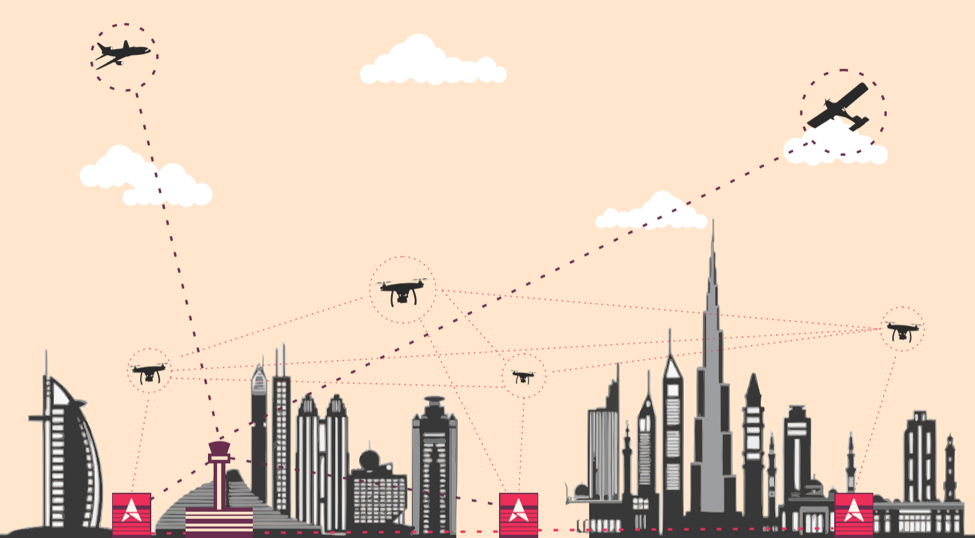 As e-commerce, international trade, and international travel continue to grow (and privatize), the skylines will inevitably become populated by fleets of drones dedicated to delivering goods and people on-demand.
DEEP AERO is developing a working platform that will manage the traffic and demand of those very drones that our future commerce and travel will depend upon.
By using AI-powered drones and the immutable, decentralized power of the blockchain, DEEP AERO is bringing new solutions to today's aviation and logistics problems:
Removing human error
Preventing data loss
Eliminating waste
Securely storing flight data
Protecting against cyber threats
The creative minds behind DEEP AERO know that they are undertaking an enormous project, and thus have outlined practical steps to developing today's project into tomorrow's real-world application. You can check out DEEP AERO's detailed roadmap here.
How It Works
The DEEP AERO drone ecosystem is comprised of 3 major products:
DRONE-UTM Platform
DEEP AERO Passenger & Cargo Drones
DRONE-MP
DRONE- UTM Platform
The foundation for tomorrow's drone economy requires a fully-functioning, rules-based traffic system. This is what DEEP AERO is calling the Unmanned Aircraft System Traffic Management (UTM) Platform. 
"We're heading towards a world where millions of drones will fly billions of flights" claims DEEP AERO's whitepaper — which poses a serious problem. How will tomorrow's aircraft detect and avoid one another?
DEEP AERO's UTM Traffic Platform solves this problem through a complex system that integrates registration, identity, information, flight planning, authorization and geo-fencing — all powered by AI and stored on DEEP AERO's blockchain.
Gurmeet Singh says,
"DEEP AERO is building an AI-driven, autonomous, self-governing, intelligent UTM on blockchain that will ensure safe manned and unmanned flights in the shared airspace. Unmanned flights pose a challenge to the current conventional air traffic management system which relies heavily on manual input to avoid collisions.
DEEP AERO's white paper has details of the modules we will develop for the UTM and their application such as universal drone registration standards, open identification systems, accurate 3D mapping data, tamper-proof flight data recorders etc."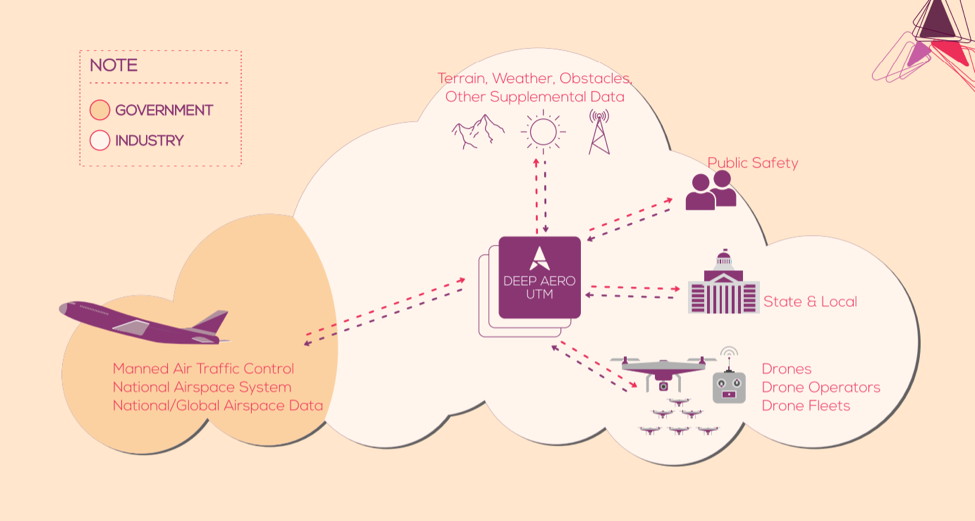 DEEP AERO Passenger & Cargo Drones
To solve the problem of today's over-clogged roads and crowded skies, DEEP AERO is working closely with leading drone manufacturers Volocopter, eHANG, Autonomous Passenger, and Workhorse to incorporate the world's best VTOL drones for transporting goods and people.

When DEEP AERO's UTM Traffic System and marketplace are completed in 2020, consumers and businesses will be able to use these drones on-demand to meet both individual and large-scale needs.
DRONE-MP
The Drone Marketplace will act as a business and consumer-facing digital platform in which DEEP AERO's drone fleet can be rented and purchased on-demand. Other drone companies and individuals will also be able to sell drone products and services in this marketplace.
The DEEP AERO Marketplace will be based on DEEP AERO's DRONE token.
The DEEP AERO (DRONE) Token and ICO
DRONE, the token on which DEEP AERO's drone economy will be based on, are available for purchase in the public sale which is currently live.
Gurmeet Singh says,
"The sky is truly the limit when it comes to applications of drones in the daily life of consumers. DEEP AERO is going to become a member of GUTMA and AUVSI, premier global drone associations very shortly. DEEP AERO's membership has been approved and will be announced shortly.
People who participate in DEEP AERO ICO will get DRONE tokens at a very low price. Current participants expect a significant increase in the price of DRONE tokens as the token has been listed on top cryptocurrency exchanges and talks are on with several top-tier cryptocurrency exchanges for listing."
If you are interested in DEEP AERO's potential to change the way that consumers and businesses use technology to meet the growing needs of logistics and transport, you can get involved in the main token sale.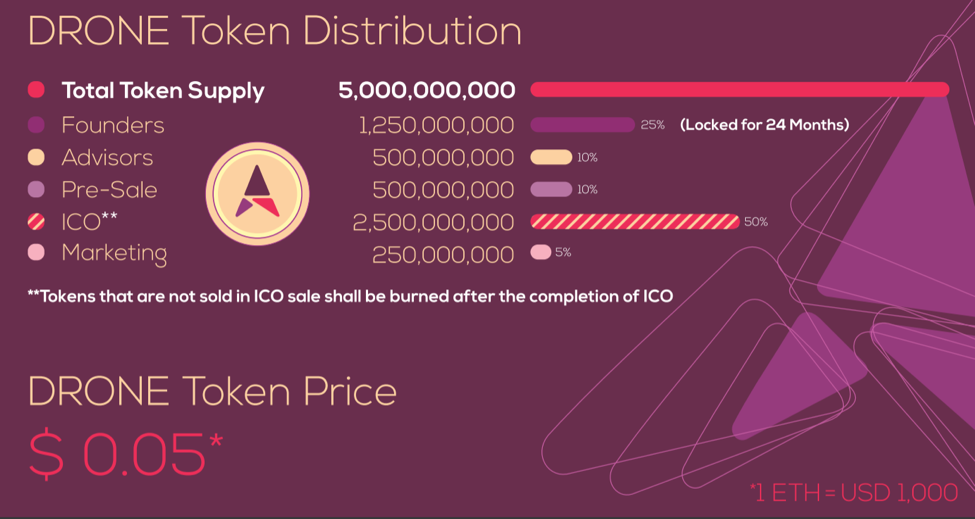 The main token sale began May 1st and will continue to June 1st.
Here are some details about the DRONE token sale:
Total supply: 5b DRONE (5,000,000,000)
ICO supply: 50% = 2.5b DRONE
Founder supply: 25% = 1.25b DRONE
Advisors: 10% = 500m DRONE
Marketing: 5% 250m DRONE
For the current main sale, DRONE is being sold at a rate of $.05 = 1 DRONE.
The DEEP AERO ICO is also offering % bonuses based on ICO contribution amounts.
As always, do your own diligence and research before investing. If you want to learn more about DEEP AERO, check out the following links below.
DEEP AERO Homepage: https://www.deepaero.com/
White Paper: https://www.deepaero.com/docs/DEEP-AERO-White-paper.pdf
Token Sale Document: https://www.deepaero.com/docs/DEEP-AERO-Drone-Token-Sale-Document.pdf
Disclaimer: This article should not be taken as, and is not intended to provide, investment advice. Global Coin Report and/or its affiliates, employees, writers, and subcontractors are cryptocurrency investors and from time to time may or may not have holdings in some of the coins or tokens they cover. Please conduct your own thorough research before investing in any cryptocurrency and read our full disclaimer.
How Cryptocurrencies Will Change Online Gambling in the Future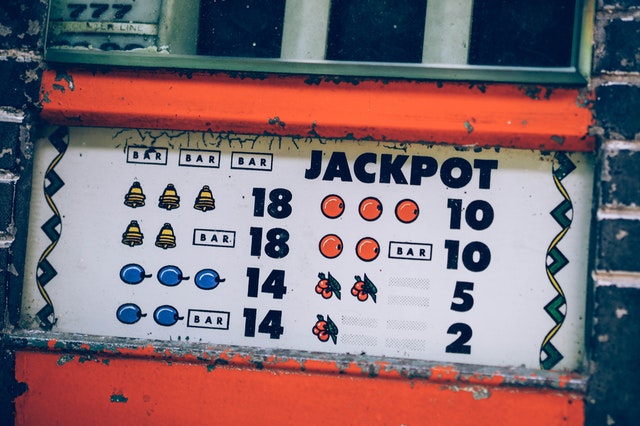 Anyone who has followed online gambling since the beginning can tell you that things don't stay the same for long. One of the reasons for this is that technology improves at such a ridiculously fast pace, and innovators in this industry are able to match up with those technological changes pretty quickly.
An innovation in technology that the Internet gambling industry has really learned from is cryptocurrency, with bitcoin in particular leading the way. We've seen it emerge as an alternative banking method, but it's going to change the industry as a whole in ways that people can't quite understand yet.
A Post-Legality Era
Something that has eluded online gambling since its inception is the idea of a global governing body. As it stands right now, each individual country (and smaller units of jurisdiction) have their own governing bodies that oversee in the industry. A lot of these laws are tied to banking laws, and that's where the legality of playing in bitcoin casinos becomes such an interesting topic.
In the present, we're seeing country-based regulatory bodies from places like Malta, Gibraltar and the United Kingdom start to work together and recognize each other's licenses more and more. That's taking serious steps towards having a global governing entity, and once that happens, the role of bitcoin is going to be even larger than it is now because it'll…
VOLUM (VLM) Announces Commencement of Token Generation Event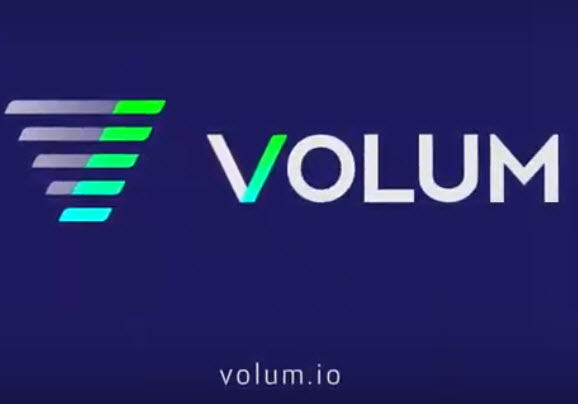 ESTONIA, May 4, 2019 – VOLUM (the "Company"), a multi-dimensional blockchain technology holding company, is thrilled to announce the commencement of the Volum (VLM) Token Generation Event ("TGE") beginning on Saturday, May 4. The VLM utility token is the native cryptocurrency powering the VOLUM supply chain and logistics management platform.
Driven by algorithmically intelligent software tailored to logistics and supply chain management, along with Internet-of-Things ("IoT") integrated functionality, and a backbone of hybrid public and consortium blockchain architecture, the platform is organized around the Volum (VLM) token. The VOLUM TGE will be managed by deploying ERC20 tokens on Ethereum Mainnet to maximize future access to cryptocurrency exchanges.
The VOLUM platform operates as a comprehensive control center for supply chain and logistics management operations. Companies who use this platform will be able to carry out a wide range of blockchain transactions including: Payments, Rewards, Purchase Orders, Legal Contracts, Regulatory Compliance, Taxation, Shipment Management, Letters of Origin, Customs Documents, Inputs/Outputs and Inventory Ordering, Delivery/Parcel Tracking, IoT Monitoring and Reporting, Big Data Analytics, and Inputs and End-Product Tracking/Traceability.
"The total addressable market for a blockchain-based supply chain solution is nearly $54 trillion globally, with the majority of the world's workers playing some part of this equation" noted Arnaldo A. Detrés, CEO of Bengala Technologies, LLC, the principle blockchain developer working to build the VOLUM platform. "However, blockchain solutions have been unable to…
How to Secure Yourself in Relation to Bitcoin: Top VPN Services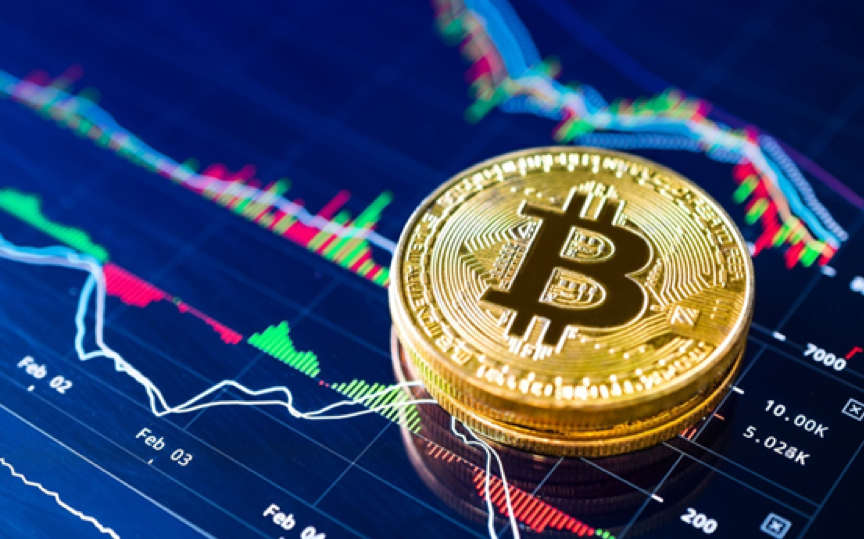 Nowadays, more frequently people opt to use cryptocurrency such as Bitcoin while dealing with financial transactions for its convenience, so its increasing prevalence isn't round-of-the-mill phenomenon but still, its users need to create fully protected cooltechzone to secure their data.
Recently, a great abundance of VPNs have started to accept it as a way of payment and it definitely makes sense: one buys VPN to retain anonymity on the Web, so why not to use the privacy-focused payment method? Paying for a VPN service with Bitcoins or any other cryptocurrency secures personal data from curious eyes leaving no traces.
What is a VPN?
Virtual Private Network (VPN) is generally presented by the group of linked to each other computers via the Internet. VPN boosts protection and provides a high level of anonymity to all types of Internet connections.
Security
While the connection to the ordinary Wi-Fi networks, a user usually gets access to the Internet directly, thus he becomes vulnerable to the hackers and the malware attempting to steal his personal data. On the other hand, applying VPN one transmits and gets data in encrypted form which makes it protected.
Anonymity
Generally, isn't hard to trace an Ip-address of any user and to identify his location with sufficient accuracy. With the help of VPN, the attacker will only get the address of the removed computer. Undoubtedly, the safeguard…