Ethereum Vs Bitcoin – Which Is Better Suited For Online Gaming?
Cryptocurrencies were a thing on the underground for years before they started to gain mainstream attention. The original crypto, Bitcoin, is the most widely recognized and following its mainstream arrival it has really shone the spotlight on cryptocurrencies. One area where cryptos have been widely used for a couple of years is in the online gaming and casino sector, where their popularity continues to grow in this area at an impressive rate. From the award-winning mFortune online slots service and other established brands most likely looking at the viability of this new technology, to new brands being launched focussing on their ability to take cryptocurrencies; the industry is definitely embracing the concept.
Bitcoin is the original cryptocurrency and it's seen as the best in the eyes of many for this very reason. However, there are other cryptos out there such as Ethereum and they both have their pros and cons; but which of the two is best suited to the online gaming world? Let's find out.
First of all, due to Bitcoin being the first ever cryptocurrency it is the most widely accepted as you'd expect. This instantly makes it the most popular for use at online casinos because the operators that accept cryptos will accept Bitcoin. However, its popularity has started to get the better of it at times, with the network often becoming congested; which leads to delays when depositing and withdrawing.
In the past, it was the speed of transactions when using Bitcoin as well as their low fees which made this the payment method of choice for many. Now, with transactions taking longer to process, it's opened a gap in the market where other cryptos could usurp it, with Bitcoin's huge advantage now seemingly a thing of the past.
Step forward, Ethereum. While Bitcoin may be the number one cryptocurrency, Ethereum runs it a good second and while it operates in the same way as Bitcoin running on a blockchain, it does bring its own features to the table too. One of its unique twists is the use of smart contracts which enforce transactions in the cryptocurrency world.
In terms of its influence in the online gaming sector, Ethereum is growing in popularity, and for very good reasons too. While it may not be as popular as Bitcoin, it does have its advantages and the fact that they capitalize on their rival's perceived weaknesses show why Ethereum is gaining a head of steam in gambling circles.
Ethereum's transactions are not only processed a lot faster than Bitcoin's, but their fees are lower too; which can be all the difference when it comes to deciding whether to game using Bitcoin or Ethereum. We live in a world where speed is everything, people don't want to have to wait any longer than they need to and with Ethereum they won't have to.
In terms of the head to head battle, if you want faster processing speeds and lower fees than Ethereum is worth considering. Bitcoin is the king of cryptocurrencies though, it's by far the most reputable and the fact that it's the most widely accepted makes it the ultimate choice regardless of decreased speeds and higher fees. In fact, the reality is, players will find that most cryptocurrency gaming sites will most likely accommodate a number of currencies.
Disclaimer: This article should not be taken as, and is not intended to provide, investment advice. Global Coin Report and/or its affiliates, employees, writers, and subcontractors are cryptocurrency investors and from time to time may or may not have holdings in some of the coins or tokens they cover. Please conduct your own thorough research before investing in any cryptocurrency and read our full disclaimer.
Image courtesy of Pexels
The Impact of SEC Regulation and the Crypto Bear Market on Ethereum
Way back in June 2017, it was beginning to look inevitable that the flippening would occur and Ethereum would take over the top spot of cryptocurrency market caps. With smart contract capabilities and an order of magnitude more potential applications than Bitcoin, everybody was keen to jump on the Ethereum bandwagon.
Of course, a lot has changed since then.
The speculation-fueled bull run that culminated at all-time highs in late 2017 for Bitcoin and January 2018 for altcoins was unsustainable. Talk of a global paradigm shift appears laughably premature in hindsight.
Today, prices have collapsed across the entire market, with Ethereum itself breaking below $100 last December after all-time highs of $1.4k just 11 months prior. Although a mini-recovery has ensued in early 2019, the situation continues to look bleak and the reputation of cryptocurrencies for the general public is still far from stellar.
Prominent blockchain expert Peter Du, the founder of Du Capital, recently explained the crux of the problem, saying:

"Cryptocurrencies, which were once the new darling and dream of investors have now taken a backseat, given the current crypto blizzard. To be sure, maintaining hundreds of billions of dollars in valuations supported by unsecured coin issuance was…
Bexplus Trader Expert Sharing: Which Investment in Bitcoin can Make Profits?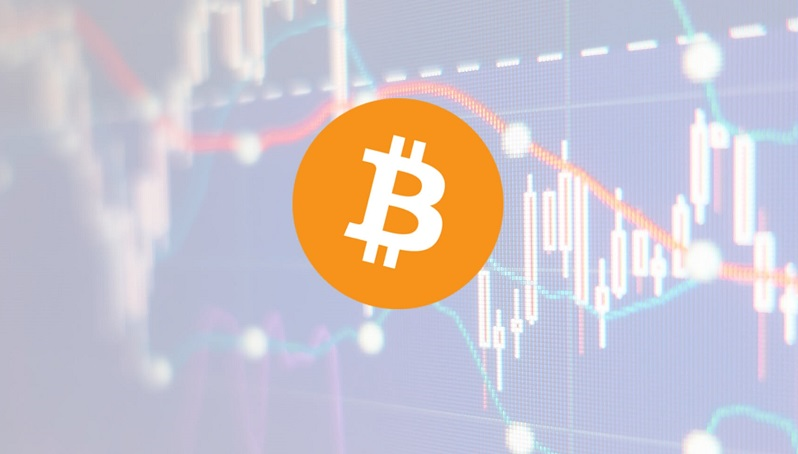 At this time last year, Bitcoin was reaching its all-time high price. However, the whole year past, its price declined by 80% since then. BTC speculators or investors don't seem to be getting tired of its "disruptive" price falling. And a lot of people that missed out on the late 2017 and early 2018 price hike, jump in the crypto world, expecting to make quite a fortune when it hits its former levels. But the story just goes the opposite way. So is it possible to profit from BTC investment? In the following part, we will explore 3 types of profitable BTC investment.
Measure 3 Common Types of BTC Investment
Invest in BTC Spot and Wait for Appreciation
Bitcoin spot trade might be the first transaction type that most investors will opt for when they just entered the cryptocurrency area. Investors can directly buy BTC with fiat currencies. The only way to earn money with BTC spot is waiting for its price rising. Unless you are a BTC believer and willing to wait for its appreciation in several years, you should turn to another type of investment.
Exchange BTC to USDT and Earn the Spread
USDT is the cryptocurrency version of US dollar and also considered as a stable cryptocurrency. Generally speaking, when the BTC, as well as other cryptocurrencies, drop, USDT may perform…
Crypto Venture UpStake is Redefining the Industry with a Proof-of-Burn Stable Coin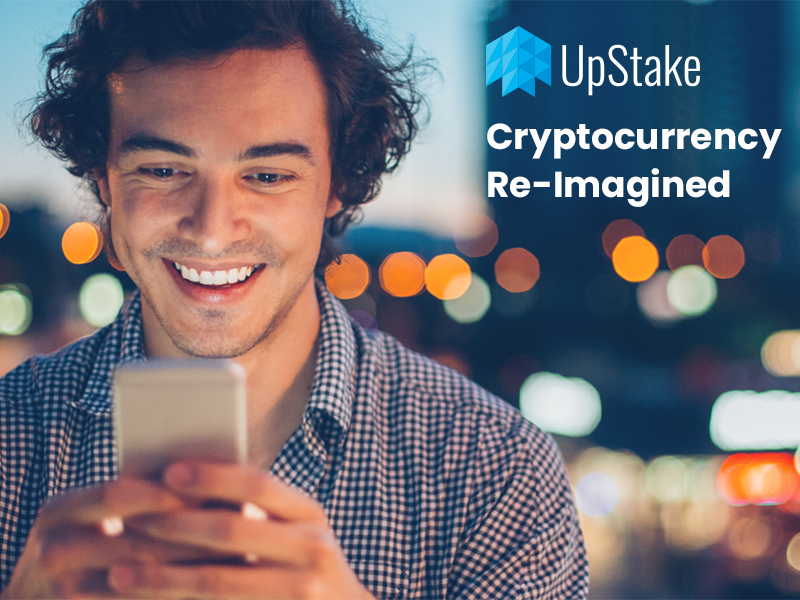 UpStake, an exciting cryptocurrency project officially launched last year, is all set to take the global crypto community by storm. Unlike hundreds of crypto ventures that fail to make any impression, UpStake is dedicated to delivering a stable digital currency that will pave the way for mass adoption around the world.
London, UK – Jan 16, 2019
London-based crypto startup UpStake is well on its way to revolutionising the global cryptocurrency industry by eliminating many of the limitations that have stifled growth for years. Launched in 2018, this promising initiative is focused on ensuring mass adoption of cryptocurrency by providing a usable, stable form of digital currency to the crypto and blockchain communities across the globe.
This proposed blockchain ecosystem is built around UpStake tokens (UPS), the platform's proprietary token. UpStake asserts that these tokens have been designed to increase in value over time, and set the stage to build great products and services which result in better user experiences.
In order to ensure continuous increase in value of UPS over time, UpStake has built a Proof-of-Burn model that burns a certain percentage of tokens sold through their exchange.  This model helps create the value that contributes to the ever-growing price point of the token. It not only enables the token price to…