Forget Bitcoin (BTC), Here's Why Ripple (XRP) Looks Ready to Explode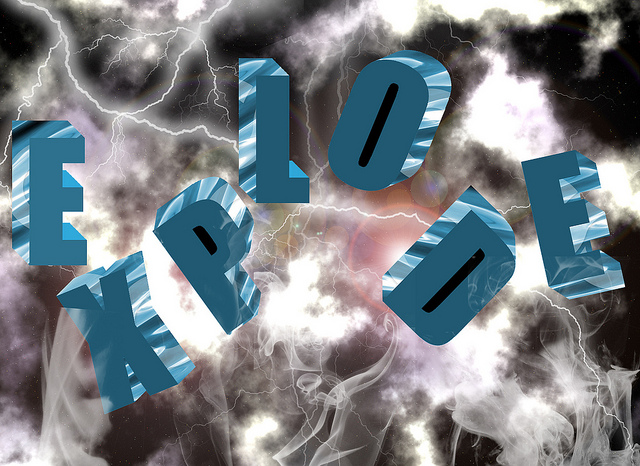 The original cryptocurrency, Bitcoin (BTC), will remain a substantial portion of many investor's portfolios. And why not? Afterall, Bitcoin (BTC) is still king. Making up a solid third of the total coin market-cap, this behemoth in the cryptocurrency space certainly isn't going away anytime soon. And if you've listened to what the hard-core believers in this mainstay crypto-product are whispering in the chatrooms, you know that by holding it, there's a great chance of doubling your money in the coming month(s).
Of course, many coins will double in that same amount of time.
The allure of the larger, more popular coins available on your favorite exchange(s) has a lot to do with risk (or the relative lack of it). Perhaps more importantly, however, the big-three, Bitcoin (BTC), Ethereum (ETH) and Ripple (XRP) (collectively making up well over half of the approximately US$560 Billion total market-cap) represent the face of the blockchain to a curious public, standing eagerly at the gates of the crypto-castle. New participants in this market, ready to crash onto the scene, will likely choose from these safe-bets, at least at first, when tiptoeing into the warm waters of the altcoin sea. And while Bitcoin and Ethereum are indeed long-term strategic holds for new and old investors alike, the third largest (and still undervalued) cryptocurrency, Ripple (XRP), looks ready to steal the show.
Ripple (XRP)
As the news surrounding Ripple (XRP) intensifies, and the anticipation of quick gains grows in the hearts of the company's most ardent believers, there is little doubt that this altcoin will again prove itself as a significant player in the month(s) to come. With the Twitter feeds all abuzz, and some predicting a US$10 price target, it's probably time we all take another look at the potential of this fantastic mover in the crypto-universe.
So what explains the media blitz and current predictions surrounding Ripple (XRP)? And how do we play the current dip to our advantage as we make the leap and entrust our fiat to this giant in the altcoin universe?
Media Attention
The vast media coverage on Ripple (XRP) over the last month may prove to be justified, as potential developments and not-so-far-off predictions are theorized and contemplated in crypto-space. Starting with rumors before the new year about a possible listing on Coinbase, and continuing into 2018 with the cryptocurrency's potential use by Amazon (and now Moneygram) the buzz surrounding Ripple (XRP) is ever-growing. And new participants (like market-bees attracted to the hype in my altcoin analogy here) are swarming with hive-minded excitement, ready for the sweet digital-honey of potential gains to pour into their waxy, hexagonal shaped wallets.
With the backing of over 100 institutions, this mainstay in the banking sector is helping solve complex problems as a cost-effective solution to handling transactions. Ripple (XRP) allows banks in varying regions of the world make fast, verifiable transactions. For these institutions, Ripple (XRP) and the verifiable immutability of the blockchain technology it utilizes, has proven itself as a useful tool. And when the coin is finally accepted onto Coinbase and used in the transaction systems of major corporations, like Amazon, we will see the justification for the media blitz play out in real-time on the graphs and charts exhibited on your favorite trading platform(s).
Catch the Dip
The best way to succeed in any market is to adhere to the first principle of trading taught in your middle school economics class; Buy low and sell high. The recent downturn in the coin market made a dent in the prices of many altcoins, rolling them back, almost universally, to December support levels. While many investors are still recovering from the recent shock that ate a substantial portion of their gains from the year before, savvy players (and new participants) are eyeing the current dip as a last-chance opportunity to get in. Ripple now sits substantially down from its highs before the entire space crashed last week.
As the market recovers, however, and the sounds of cheers grow louder from your neighbors and friends as they notice their gains in the coming days, you may be tempted to get in on the action as well. And if you want to impress your co-workers, forever gossiping around the water cooler about their favorite crypto-coin-de-jour, just mention your recent foray into Ripple (XPR) and the altcoin-universe. You'll fit right in.
We will be updating our subscribers as soon as we know more. For the latest on XRP, sign up below!
Disclaimer: This article should not be taken as, and is not intended to provide, investment advice. Please conduct your own thorough research before investing in any cryptocurrency.
Image courtesy of ClaraDon via Flickr
Reasons Why 2019 May Be A Great Year For Crypto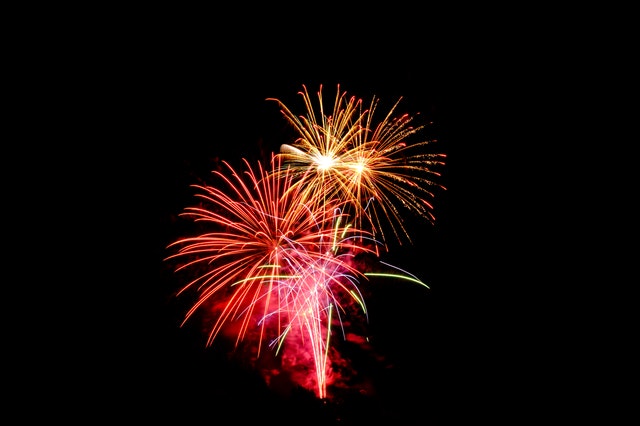 The new year was always considered to be a time of new beginnings, where people can reflect on the past and learn from their mistakes in order to be better in the future. The same is true for the world of crypto, and investors around the world are hoping for 2019 to be better, more profitable, and to have more success than 2018.
The hope for the future is even more important when we consider all the negative development in 2018. There were numerous high-profile hacking attacks, two market crashes, with a strong bear market in between. Not to mention that some of the biggest projects that may have brightened the year a bit ended up being delayed.
With that in mind, it is understandable why investors are looking forward to the new year and all the potential development that it may bring. In fact, there are several reasons why they should be excited about 2019.
1) Bearish market to loosen its grip
The first reason why 2019 can be a good year digital currencies is that it may finally break free of the bearish grip that has been felt ever since last January. Following the first market crash, the bears settled in, and the prices kept falling for an entire year. The market attempted to shake off the negativity on several occasions, with the biggest one being…
3 Coins with the Largest Potential in 2019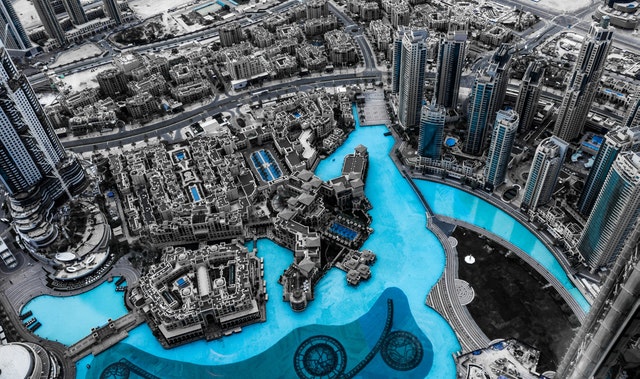 2018 has been a pretty bad year for digital coins, and after the initial market crash that occurred a year ago, everyone was expecting a bull run that will fix things. Obviously, it never arrived, and instead of that, all that crypto market experienced was an entire bearish year and another crash in mid-November.
Now, however, it is a brand new year, and attempts to shake off the bears' grip can be seen even in these first two weeks. The market is still struggling and mostly losing value, rather than gaining, with most coins being in trouble once more. Still, a lot can happen in a year, and most investors remain optimistic regarding 2019. Here are some of the coins that are believed to have tremendous potential, and to be the hope of this year.
Bitcoin (BTC)
Of course, Bitcoin comes first. This is the first cryptocurrency which is still dominating the market, with no other coin being even close to its market cap or price. BTC is the coin that has reached the most prominent heights, and it also lost the most in the previous year. However, there is still hope, as there are several projects and events scheduled for this year that might turn things around for the number one coin.
One thing that is expected is the approval of Bitcoin ETFs…
Do or Die: 3 Crypto Projects that Really Need to Deliver Soon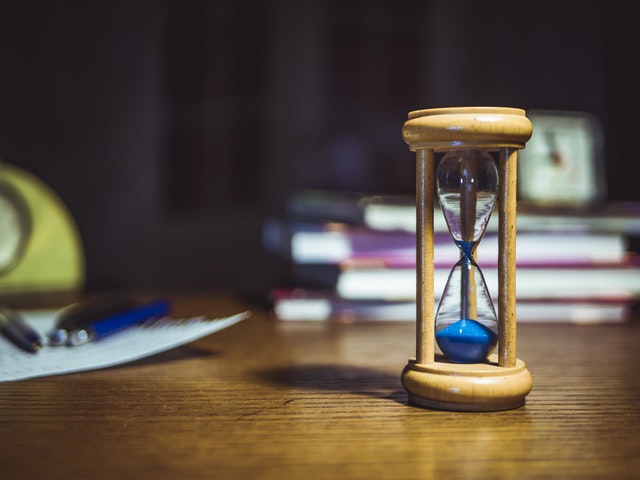 Crypto projects have gone through several crucial periods of development, and while it is fascinating to watch their progress to maturity, a lot of investors are becoming impatient. During the first few years, they were barely known, only talked about in specific groups, among those developers and investors who had the luck to find out about them in the early days.
The next several years, altcoins started appearing, and the voice of cryptocurrency slowly started to spread. Then, there was a period of hype, when crypto exploded, and the entire world finally learned about this new technology that promised to change the world. Naturally, the overhype led to a market crash and price correction that we experienced last year, but the impact was made, and the world is still talking about them on a daily basis.
However, now is the time for cryptos to deliver on their promise, grow up, and start showing results. There are high expectations for many projects, but for various reasons, they have yet to deliver, and many are hoping that 2019 will be the year when they finally do it. Let's see which 3 crypto projects really need to show results, and soon.
1) Ethereum (ETH)
Are you surprised to see Ethereum at the first spot? The project has been a top cryptocurrency for years, why would it be in danger now?…