Can't-Miss Free Event on the Benefits of Blockchains in Supply Chain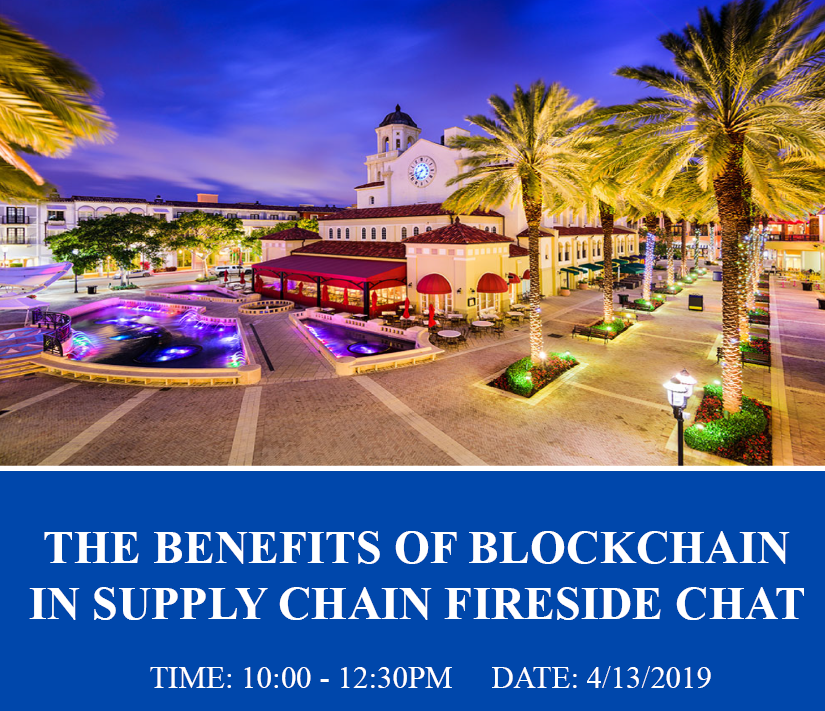 On Saturday, April 13th, CNC Blockchain and Blockchain in Transportation Alliance (BiTA) will be co-hosting a fireside chat on the benefits of blockchain technology in the supply chain industry. The event will take place at Venture X in downtown West Palm Beach, Florida from 10:00 – 12:30 PM. Admission is free, but space is limited so you must RSVP beforehand at: BiTA Fireside Chat.
One of the featured speakers at the event is Chris Tyler, an embedded solutions evangelist from IBM who has presented around the world on the most important technologies of the present day including blockchains, internet of things (IoT), artificial intelligence and machine learning. Since launching the IBM Blockchain in March of 2017, IBM has been established as one of the leading major tech companies to see the potential of blockchains to improve security, control, ease-of-use, trust and efficiency for businesses in countless industries.
With IBM recently launching TradeLens – an open, blockchain-powered platform for global trade – there are lots of new opportunities for IBM customers to get started with their own blockchain initiatives. Chris will be able to share his unique insights on this space, focusing on how improved transparency and traceability in supply chains can ultimately transform trade and boost the entire global economy.
Another industry leader who will be participating in the fireside chat is J.W. Taylor, a founding member of Taylor & Associates, Attorneys At Law. He represents transportation and logistics companies across the nation and internationally in all legal aspects of their businesses, helping them to achieve compliance with federal and state regulations while also reducing risk exposure across the supply chain.
Due to the complexity of blockchain technology and a general lack of public understanding about what blockchains do and what they are useful for, many businesses have been weary of getting involved in this space. In reality, blockchains can be extremely useful for mitigating risk due to properties such as immutability and robustness, and Mr. Taylor will address the benefits companies can realize by integrating blockchain tech into their supply chains.
Rounding out the group of speakers at the fireside chat will be John P. Riley III, the founder and CEO of C-N-C Blockchain Advisory. John has 17+ years of experience in software applications, having previously worked for Oracle and SAP before moving into the blockchain industry full-time.
Since founding CNC Blockchain, John has been consulting organizations to advise them on software implementations, business process changes, digital transformation initiatives and end-user adoption training.
John has become a prominent figure at blockchain and other tech conferences around the world, sharing his expertise on the significant challenges that currently exist in spreading adoption of blockchain technology. He's discussed the promising possibilities of combining blockchains with other emerging technologies such as AI and IoT, and how those innovations can complement each other.  (Watch his interview for Bloxlive.TV).
This local event will provide an opportunity to learn about the transformative potential of blockchain technology in supply chain and to talk directly with industry leaders who specialize in helping businesses become early adopters. To reserve your seat at the event and get your business started towards blockchain integration, RSVP at BiTA Fireside Chat.
Play CryptoSlots' New Game for Cash Prizes of up to $1,250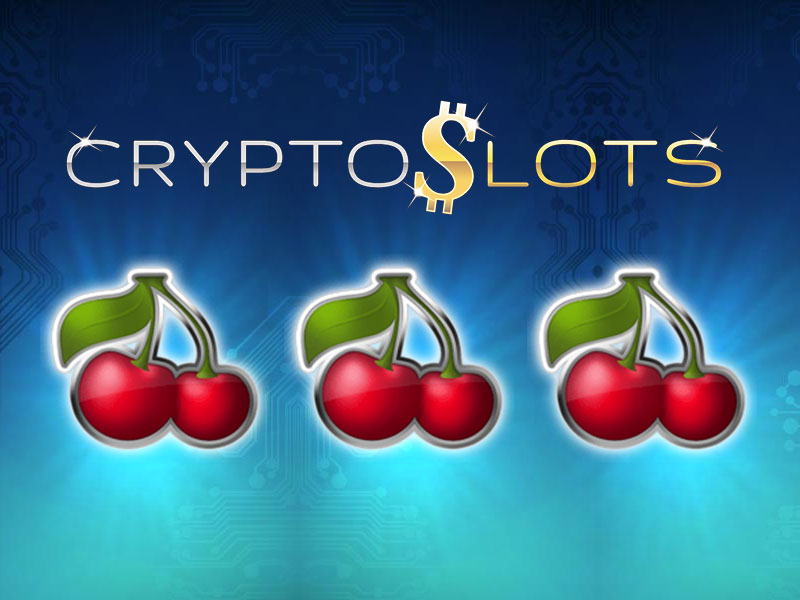 Another game, another cryptocurrency, crypto casino CryptoSlots bring players even more ways to win.
Open Season is their newest release. It boasts bright hunting graphics and bonus extras that pack a punch for online slot hunters. Players trigger big wins by shooting down Free Spins and scoring Mystery Cash Bonuses of up to $1,250.
CryptoSlots is perfect for online players who want to make their gaming easier with cryptocurrencies. Signing up takes seconds – a nice change from the lengthy details required by many casinos online.
Use bonus code MATCH133CTRAFFIC now to match your 1st deposit by 133%! *
This new game coincides with the addition of Monero as an accepted cryptocurrency. Monero is a gift to players who value the highest level of privacy when using crypto online. Transactions are untraceable, and players enjoy fast deposits & withdrawals. CryptoSlots promises all players security and anonymity whenever they play, however much they win.
This online casino launched in summer 2018, by Slotland Entertainment, and gives players a fully Provably Fair casino. This means that any game result on any game can be externally verified as fair. CryptoSlots wants players to have a secure and sure way to win.
Monero joins Bitcoin, Bitcoin Cash, and Litecoin as a deposit and withdrawal option. Deposits…
Rising Star CryptoDozer overtakes CryptoKitties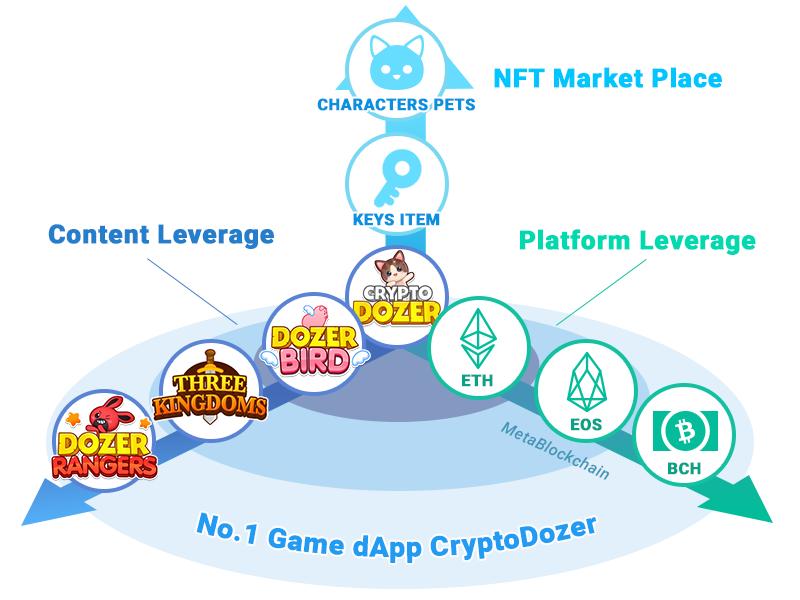 One user has already withdrawn a 70 ETH ($11,000) – value CryptoDoll!
A 4-week-young blockchain game dapp, CryptoDozer, hits record high NFT transactions, averaging 30,000 weekly transactions, eclipsing well-known flagship blockchain game, CryptoKitties. CryptoDozer is a blockchain-powered arcade game with the aim to collect various ETH-valued CryptoDolls by dropping coins. The game has seen thousands of users successfully withdraw ETH since launch. Even the first of CryptoDozer's highest valued CryptoDoll, worth 70ETH, has been successfully won, by a player in Spain last week. The game has seen some serious ETH wins in its first four weeks, such as the college student from Vietnam collecting a 30ETH -valued CryptoDoll, CryptoDozer's second highest prize. As well as the 70ETH – worth approx. $11,000 at the moment – winner, a real-estate worker in Spain. CryptoDozer is converting many users from non-crypto friendly to crypto gamers. In fact, of the four largest winners to date, only one has played Crypto games extensively before playing CryptoDozer.
The team behind the dapp, PlayDapp, is aiming high to ensure sustainable success in the blockchain gaming space. PlayDapp, a team of 20 with former PC and mobile gaming veterans, aims to build a blockchain-powered, open marketplace for individual game enthusiasts and developers. Running CryptoDozer successfully on Ethereum blockchain now, they are also developing their own additional titles and co-developing new dapp games of world-famous traditional game…
Huge promotions, mega-wins, and no withdrawal limits – BitStarz does it all!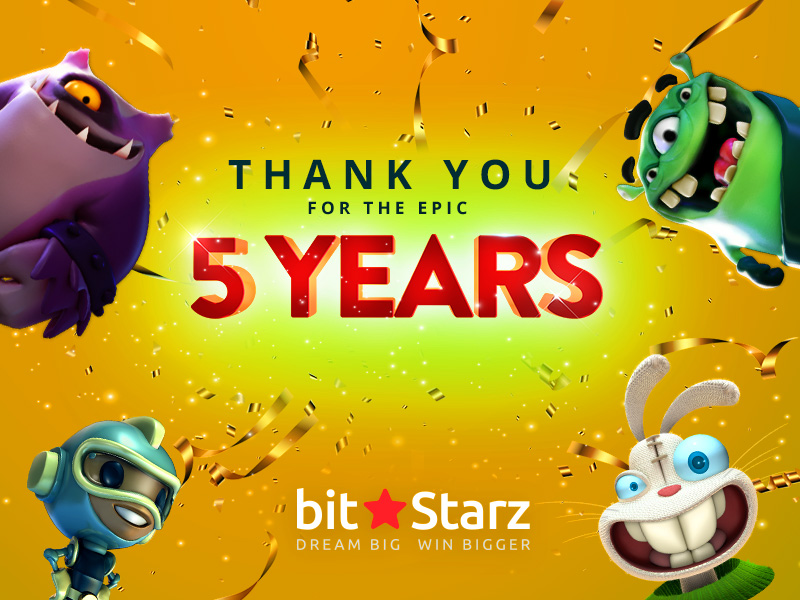 We are almost certain that you know who we are by now, after all, BitStarz is the biggest crypto casino around with the awards to prove it.
2019 has seen us become the only true place to play – no matter the currency you have burning a hole in your pocket – don't believe us? We suggest that you keep reading…
Kick Open the Door
We don't just tempt our players in with some throwaway offer, we let them kick open the doors to a huge welcome bonus that stacks the cash. New players get four – that's right, four – welcome bonuses across our loaded welcome journey. Add everything together, you can rack up 5 BTC and 200 free spins in bonuses.
Let's face it, you won't find a bigger welcome bonus anywhere else – so any high rollers out there are certainly going to want to step this way.
Only the Most Powerful Promotions
The welcome bonus is just the tip of the iceberg when it comes to what BitStarz has to offer. Our promotions have become the stuff of legend amongst online casino punters and for good reason – we go the extra mile. In the past BitStarz has given away Adele tickets, FIFA World Cup final tickets, exclusive BitStarz merchandise, and luxury holidays. Every month, we raise the curtain on a promotion that puts…