Can't-Miss Free Event on the Benefits of Blockchains in Supply Chain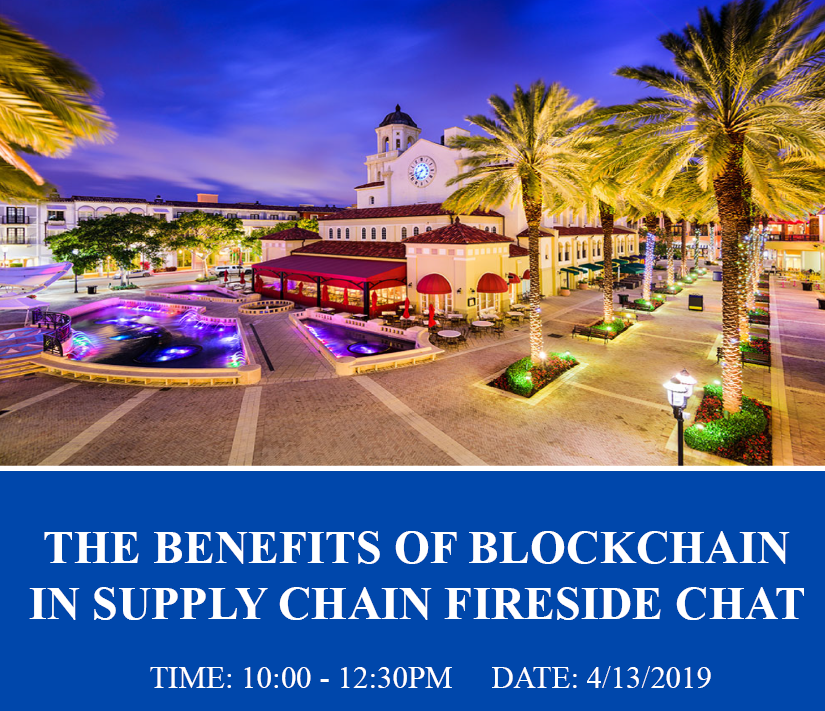 On Saturday, April 13th, CNC Blockchain and Blockchain in Transportation Alliance (BiTA) will be co-hosting a fireside chat on the benefits of blockchain technology in the supply chain industry. The event will take place at Venture X in downtown West Palm Beach, Florida from 10:00 – 12:30 PM. Admission is free, but space is limited so you must RSVP beforehand at: BiTA Fireside Chat.
One of the featured speakers at the event is Chris Tyler, an embedded solutions evangelist from IBM who has presented around the world on the most important technologies of the present day including blockchains, internet of things (IoT), artificial intelligence and machine learning. Since launching the IBM Blockchain in March of 2017, IBM has been established as one of the leading major tech companies to see the potential of blockchains to improve security, control, ease-of-use, trust and efficiency for businesses in countless industries.
With IBM recently launching TradeLens – an open, blockchain-powered platform for global trade – there are lots of new opportunities for IBM customers to get started with their own blockchain initiatives. Chris will be able to share his unique insights on this space, focusing on how improved transparency and traceability in supply chains can ultimately transform trade and boost the entire global economy.
Another industry leader who will be participating in the fireside chat is J.W. Taylor, a founding member of Taylor & Associates, Attorneys At Law. He represents transportation and logistics companies across the nation and internationally in all legal aspects of their businesses, helping them to achieve compliance with federal and state regulations while also reducing risk exposure across the supply chain.
Due to the complexity of blockchain technology and a general lack of public understanding about what blockchains do and what they are useful for, many businesses have been weary of getting involved in this space. In reality, blockchains can be extremely useful for mitigating risk due to properties such as immutability and robustness, and Mr. Taylor will address the benefits companies can realize by integrating blockchain tech into their supply chains.
Rounding out the group of speakers at the fireside chat will be John P. Riley III, the founder and CEO of C-N-C Blockchain Advisory. John has 17+ years of experience in software applications, having previously worked for Oracle and SAP before moving into the blockchain industry full-time.
Since founding CNC Blockchain, John has been consulting organizations to advise them on software implementations, business process changes, digital transformation initiatives and end-user adoption training.
John has become a prominent figure at blockchain and other tech conferences around the world, sharing his expertise on the significant challenges that currently exist in spreading adoption of blockchain technology. He's discussed the promising possibilities of combining blockchains with other emerging technologies such as AI and IoT, and how those innovations can complement each other.  (Watch his interview for Bloxlive.TV).
This local event will provide an opportunity to learn about the transformative potential of blockchain technology in supply chain and to talk directly with industry leaders who specialize in helping businesses become early adopters. To reserve your seat at the event and get your business started towards blockchain integration, RSVP at BiTA Fireside Chat.
Four deadly consequences using a low-end broker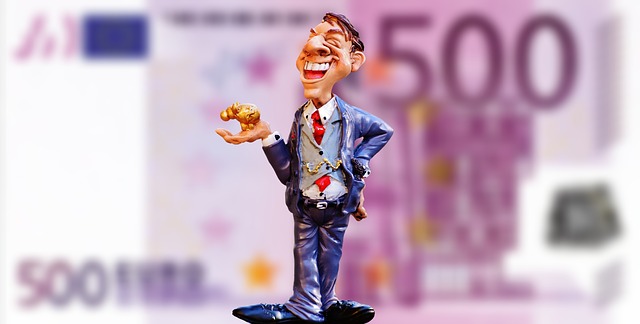 We all know trading is the best way to secure our financial freedom. Regardless of the economic crisis, traders can make a profit by executing orders in the Forex market. They execute the orders, traders use third party often known as Forex brokers. Unless you trade this market with a well-reputed Forex broker, it's tough to ensure profit. You might get scammed in the investment industry. People are always thinking about their trading strategy and working more than 10 hours to learn the art of trading. They even forget the role of premium brokers. If you chose an unregulated broker, you are going to suffer a lot in the investment industry. Let's learn to explore the consequences of choosing a low-end broker in the Forex market.
You might get scammed
If you trade this market with an unregulated broker, you might even get scammed. The traders are not aware of the fact, hundreds of false brokers are offering service only to get money from the investor's pocket. Once you deposit money, you will be able to execute a trade without any problem. But things will take a turn when you request a withdrawal. They will show hundreds of causes and freeze your trading account. If you want to save yourself from such a broker, you must choose the broker who…
Win a Zero Gravity Experience and €50,000 in BitStarz Space Level Up Adventure!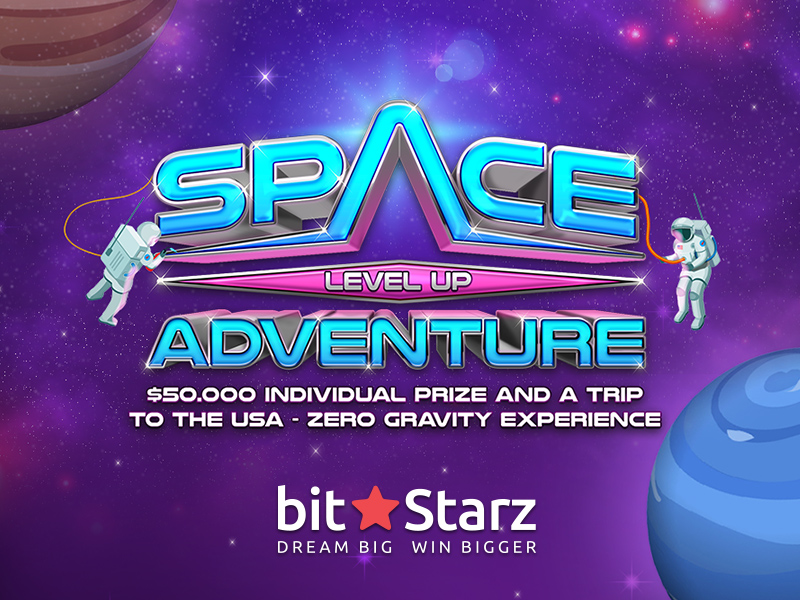 In a galaxy far, far away, there was an online casino like no other. Giving players a chance to win epic trips around the galaxy, tons of cash, the latest tech and, of course, cozy space adventure gear. To kick off the new year, BitStarz Casino is proud to announce the launch of its latest rocket-fuelled promotion Space Level Up Adventure!
There is an incredible Zero Gravity experience in the heart of the good ol' USA up for grabs, with €50,000 in individual prize pools, tons of super cool BitStarz merchandise, and even the latest MacBook Pro.
What are you waiting for? Read on to get the lowdown on how you can win all of this and much more!
Heading to the Edge of Space
When it comes to Space Level Up Adventure, the name of the game is, well, leveling up, with there being 40 fun-filled levels to go through. Each level presents a fresh challenge with new prizes to win, so keep on pushing if you want to win that Zero Gravity experience.
The first player to rocket to Level 40 will win tickets for two all the way to the United States. Once you're in the US, you will be whisked away by a private chauffeur to your luxurious hotel to…
Stake.com integrate Tron – billions of bets expected in 2020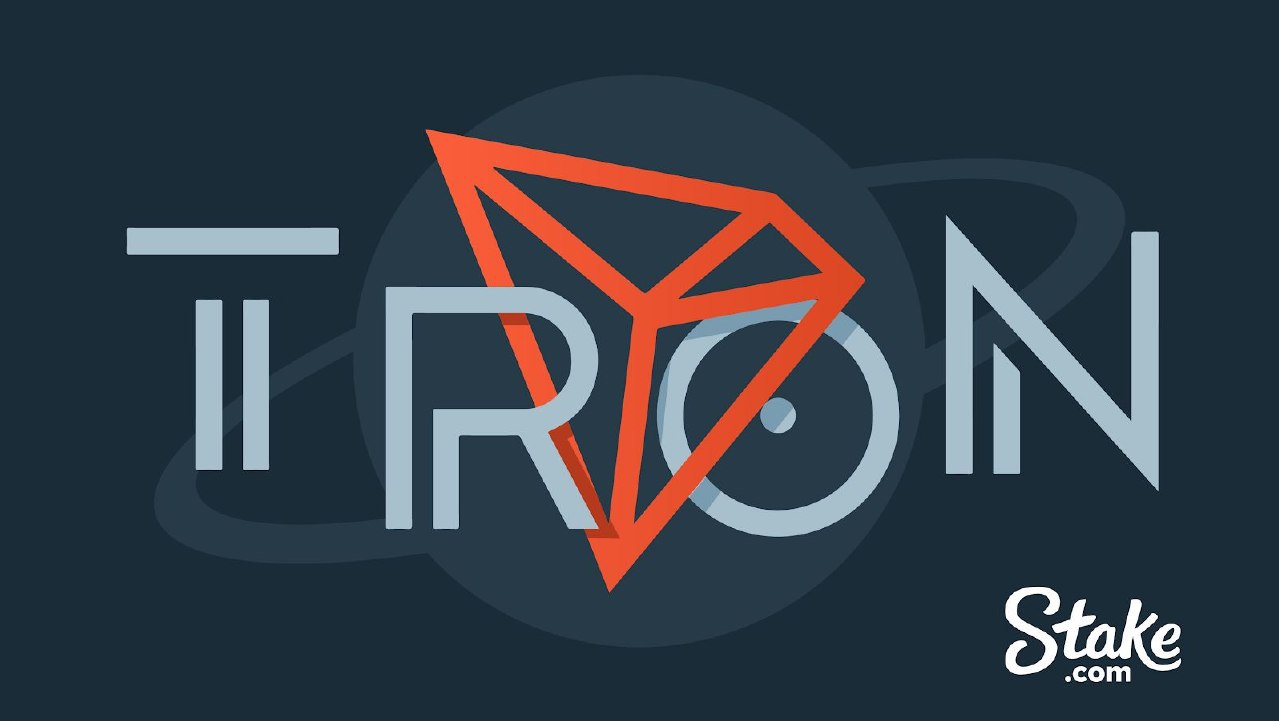 Well on their way to 13 billion bets, Stake has fast become the world's biggest crypto casino since their 2017 launch. 
Tron is the newest addition to their platform, which is already catching the eye of the market through their brilliance in simplicity, as well as their newest sports product. 
With 13 billion bets already across their casino and sports platforms, there is potential forStake to take over one billion bets with Tron within the next 12 months. 
Implementing Tron was a no-brainer to go alongside the goal to incorporate a more efficient coin into their platform. 
With a transaction fee of almost zero and the ability to process 2000 transactions per second, the effectiveness and efficiency of this network is something that has attracted major players in the industry; none bigger than Stake. 
A unique part of the network, Tron has its own extension on the web – TronLink. Recommended and backed by the TRON Foundation, the recent extension sees the independent currency partner with the first and most popular Tron wallet. 
No longer solely a casino, Stake has begun to revolutionise the crypto sports betting landscape through their design and in-site atmosphere. 
With some sportsbooks taking up to 500 million bets per year, Stake have set a precedent with 12 billion…