Can't-Miss Free Event on the Benefits of Blockchains in Supply Chain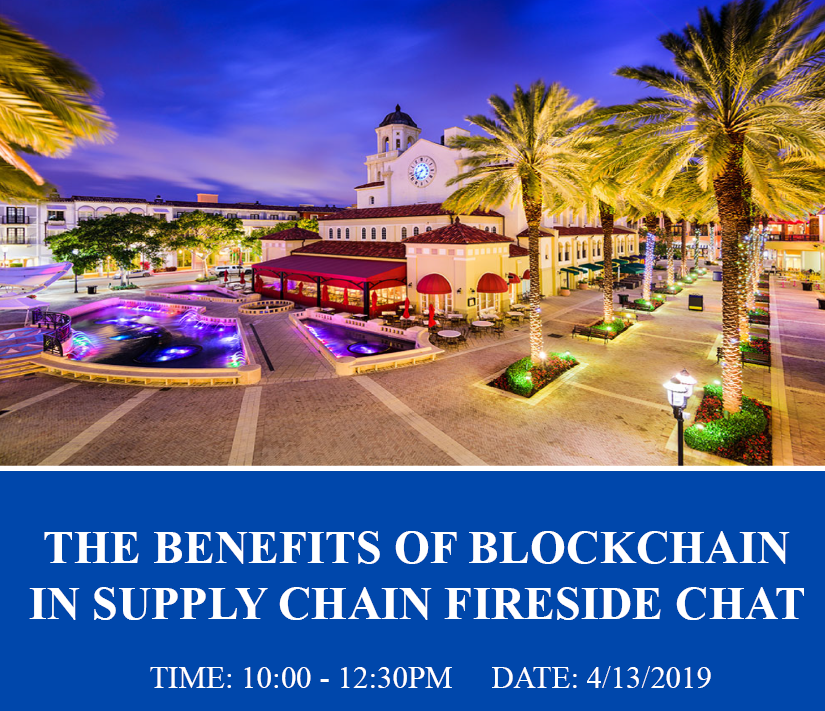 On Saturday, April 13th, CNC Blockchain and Blockchain in Transportation Alliance (BiTA) will be co-hosting a fireside chat on the benefits of blockchain technology in the supply chain industry. The event will take place at Venture X in downtown West Palm Beach, Florida from 10:00 – 12:30 PM. Admission is free, but space is limited so you must RSVP beforehand at: BiTA Fireside Chat.
One of the featured speakers at the event is Chris Tyler, an embedded solutions evangelist from IBM who has presented around the world on the most important technologies of the present day including blockchains, internet of things (IoT), artificial intelligence and machine learning. Since launching the IBM Blockchain in March of 2017, IBM has been established as one of the leading major tech companies to see the potential of blockchains to improve security, control, ease-of-use, trust and efficiency for businesses in countless industries.
With IBM recently launching TradeLens – an open, blockchain-powered platform for global trade – there are lots of new opportunities for IBM customers to get started with their own blockchain initiatives. Chris will be able to share his unique insights on this space, focusing on how improved transparency and traceability in supply chains can ultimately transform trade and boost the entire global economy.
Another industry leader who will be participating in the fireside chat is J.W. Taylor, a founding member of Taylor & Associates, Attorneys At Law. He represents transportation and logistics companies across the nation and internationally in all legal aspects of their businesses, helping them to achieve compliance with federal and state regulations while also reducing risk exposure across the supply chain.
Due to the complexity of blockchain technology and a general lack of public understanding about what blockchains do and what they are useful for, many businesses have been weary of getting involved in this space. In reality, blockchains can be extremely useful for mitigating risk due to properties such as immutability and robustness, and Mr. Taylor will address the benefits companies can realize by integrating blockchain tech into their supply chains.
Rounding out the group of speakers at the fireside chat will be John P. Riley III, the founder and CEO of C-N-C Blockchain Advisory. John has 17+ years of experience in software applications, having previously worked for Oracle and SAP before moving into the blockchain industry full-time.
Since founding CNC Blockchain, John has been consulting organizations to advise them on software implementations, business process changes, digital transformation initiatives and end-user adoption training.
John has become a prominent figure at blockchain and other tech conferences around the world, sharing his expertise on the significant challenges that currently exist in spreading adoption of blockchain technology. He's discussed the promising possibilities of combining blockchains with other emerging technologies such as AI and IoT, and how those innovations can complement each other.  (Watch his interview for Bloxlive.TV).
This local event will provide an opportunity to learn about the transformative potential of blockchain technology in supply chain and to talk directly with industry leaders who specialize in helping businesses become early adopters. To reserve your seat at the event and get your business started towards blockchain integration, RSVP at BiTA Fireside Chat.
DigitalBits Launch Opens New Avenues for Stablecoins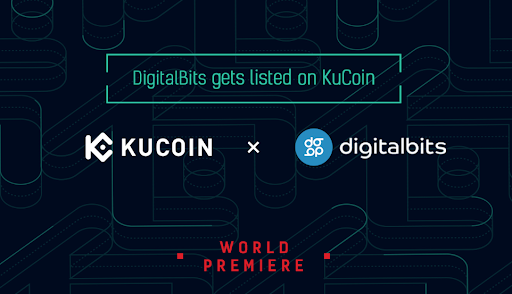 XDB is one of the Biggest Gainers on CoinMarketCap, despite current market conditions. On April 1, 2020 XDB jumped more than 43% and was ranked 6th among the day's best performers. The token's odd-beating performance could be a result of its official launch on KuCoin, one of the most popular cryptocurrency exchanges. It could also be the result of the appealing value proposition made by its issuer, DigitalBits.

Source: Coinmarketcap, April 1 2020
In the span of three years since Tether's legitimacy came into question, a wide array of alternative stablecoins have flooded crypto markets. These solutions implement everything from seigniorage algorithms to fractional reserves, all looking to solve the space's volatility problem. DigitalBits brings something new, and perhaps more practical, to the table: branded stablecoins.
The company defines these as a second generation of stablecoins that "move past simply combining stability with blockchain technology, to enhancing the relationship that exists between consumers and brands." A solution that may be a boon to countless brands that resort to point systems to develop relationships with consumers. On the DigitalBits protocol, they can deploy their own branded…
Bityard Has Now Officially Launched! Register now and earn 258 USDT for Free!

You've heard it first here, Bityard, the world's leading digital contract trading platform, has officially launched. According to industry authoritative sources, Bityard has received a strategic investment from a US hedge fund worth 10 million dollars, creating a precedent in the industry for complex contracts and simple transactions. At Bityard, our ambition is to foster research and development of relevant forward-looking technology, overseas market expansion, and ecological construction of our brand name.
Bityard was founded in November 2019 and is headquartered in Singapore. It is the world's leading digital currency contract trading platform, regulated by the American Money Services Businesses, Singaporean Accounting and Corporate Regulatory Authority (ACRA), and the MTR of Estonia for the European Union. In Southeast Asia, Bityard will strive to keep up with local digital asset market demand, especially with regards to government-driven blockchain trends. Not only has Bityard attracted attention with secure, simple, and fast digital contract transaction services, but we have also acquired a Thai boxing champion as a brand ambassador of Bityard. He will continue to set off waves of attention in his home country and beyond.
The more turbulent the years, the more volatile the cryptocurrency market. While everyone was still discussing the third halving of the market, the "black swan" event, coughed forth by the fears of the Coronavirus, ruthlessly cut the price of all…
How Can Foreigners Get Loans in Singapore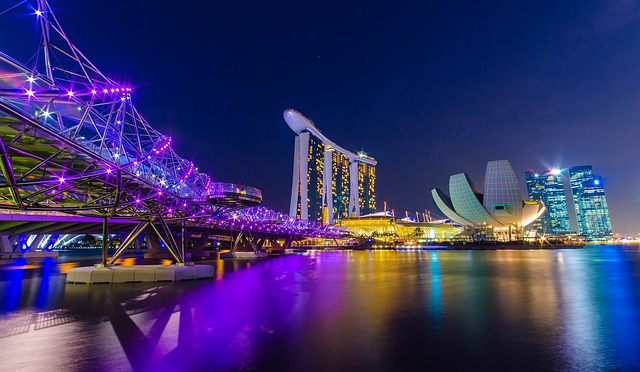 Foreigners who are residing in Singapore and looking for financing could do so in the form of a payday loan. It is good to find out that you can borrow the money from a reputable lender and that the interest rates are low enough for it to be a viable option. Online lenders that specialize in doing business in the country can certainly help one. These online companies are not only reliable, but their service is fast.
At the same time, many cannot afford a high standard of living. Many individuals cannot afford essentials, such as a car or a house. It can be difficult for the majority of the working class to scrape through on their basic salary. 
What defines a foreigner in Singapore? 
A foreigner in Singapore means that you are not a permanent or natural citizen there. As a foreigner, you will not be holding a Singaporean passport. The rules can differ a little for foreigners and residents. Singapore, being a multinational hub, houses many foreigners within the city. Foreigners come to Singapore for the many attractions it offers. Many people come to Singapore for Work-related purposes. A lot many also come for vacations or to visit a friend or a relative. Some foreigners come with a plan to move to Singapore permanently, attracted by their lavish lifestyle. Singapore also…