Qintar: The First Sharia-Compliant Token Is Launched In April 2019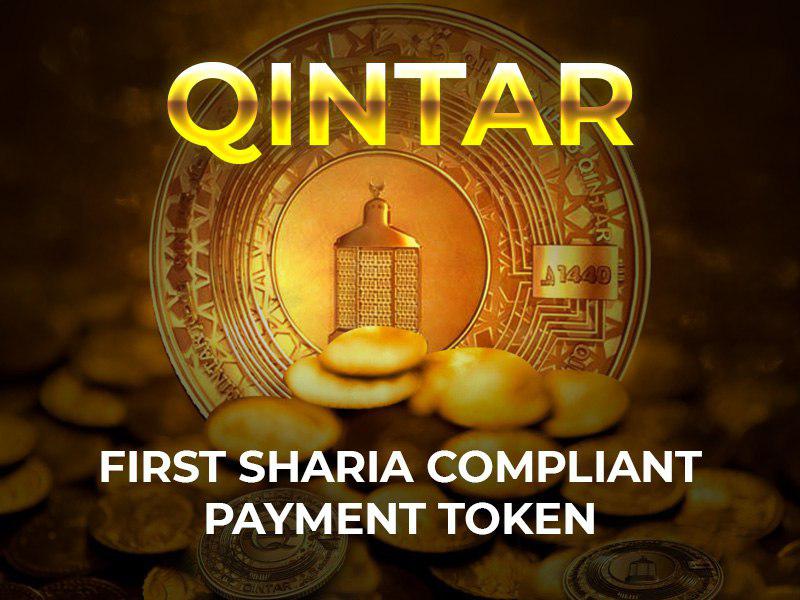 Qintar Capital Switzerland and ISL-Blockchain Sàrl, two Swiss companies specializing in Islamic Finance, announce the upcoming launch of Qintar – the world's first Sharia-compliant token. This token is based on Islamic Blockchain (ISL). Qintar will be officially launched on April 12, 2019.
Introducing Qintar – the Global Crypto Ecosystem
Qintar is a Geneva-based but globally focused cryptocurrency ecosystem which is the first truly sharia-compliant token which is independent of the banking system and other financial institutions.
As a first of its kind token that enables the trading of cryptocurrencies – the platform leverages the latest in blockchain technologies to trade in the most effective way.
With full transparency as well as ISL secured and speedy technology users can buy and sell tokens without intermediaries – in short, you are in control of your trades.
With an increase in online fraud, security is taken seriously.
Qintar Makes Waves with the Innovative ISL Blockchain
The experienced team has been busy expanding the app and is using the ISL blockchain for this purpose.
Initiated in 2018, the ISL blockchain project was launched to change the way that cryptocurrencies are designed and developed – the goal is to provide a blockchain environment that integrates the needs of users, systems and the markets.
The ISL blockchain is a coming together of innovation and new ideas – combining the best of tech engineering practices with the latest in design strategy the decentralized ISL network links the user with the Qintar.
The True P2P Network
With Qintar it is only the traders that control their transactions, data, and strategy without third party interference!
Every transaction is digitally signed and timestamped – this allows the token holders to trace every transaction, safe in the knowledge that the ISL blockchain's audit quality is working for them.
Once initiated the transaction cannot be canceled or frozen – forgery is eliminated and allows traders to accept as many international transactions as they wish!
The Qintar platform ensures the following:
Innovation: Ideal for entrepreneurs, the Qintar currency encourages and inspires innovation for finding viable fiscal solutions. The ISL blockchain is also considering coded currencies open source allowing the model to be developed for future services and products.
Sharia Compliant Token: It is based on Islamic Blockchain (ISL) – a private blockchain that has received a Fatwa from several Islamic scholars and researchers which can only be bought through a direct transfer to Qintar Capital's bank account in Switzerland preventing forgery risks, to comply with Sharia law.
ISLBlockchain: All financial products and contracts issued via ISL Blockchain are in accordance with Islamic principles: no Riba (payment of interest), no prohibited activities such as alcohol, gambling, pornography, etc.
The Future is Bright with Qintar
Qintar believes in the ISL blockchain – as such we are partnering with companies in different sectors to make online transactions easier, faster, less costly and more convenient for the users.
Moreover, Qintar services can be used for all transactions including airline bookings and hotel reservation or even Udhiyya, livestock for sacrifice using a crypto-wallet on a mobile device through Qintar channels (Seitra, Udhiyya) which is Qintar Immediate Goal.
From institutional and private investors to individual traders and individuals, they have attracted great interest – the plans are solid, the platform is strong, and the market is embracing Qintar, as a huge investment will be implemented in the future.
Why Qintar?
Qintar solves many of the problems associated with cryptocurrencies and blockchain solutions – what makes it different is that Qintar sales request is completely transparent and visible – the users can cancel their transactions at any time. It is only a matter of time before Qintar becomes the industry standard!
Qintar Capital Switzerland is a financial advisory firm specializing in investments, accounting, auditing, regulatory bodies, Islamic banking, manufacturing, and other business areas. The company is headquartered in Geneva, the world's major financial center. The management team of Qintar Capital Switzerland possesses extensive regional and international experience. Further information is available on the company's website: www.qnr.ch.
Contacts:
Join the blockchain revolution today with Qintar.
About Qintar Capital: Qintar Capital is a Geneva-based financial services firm focusing on global financial management. From crypto and Islamic financing to technical solutions, our experienced team delivers a range of product and services. For more information please visit our homepage.
Bexplus BTC Futures Trading – The Best Way to Become Rich in 2019

After nearly 18-month "Crypto Winter", bitcoin price set a new 2019 high at around $9,400, then, started a downside correction against the US Dollar. Though BTC/USDT pair broke the $9,300 and $9,200 support levels early this week, the downward movement was limited and the price formed a swing low near $9,000 mark.
BTC price is currently surging higher and is trading above $9,700. If there is an upside break above $9,800 mark, the price could continue the upward movement in the near term, breaking the $10,000 resistance level.
As the bearish market bottom has been set and the bullish sentiment has once again returned to the cryptocurrency area, the opportunity for traders to become "bitcoin millionaire" beyond their imagination occurs again. Many well-prepared, well-researched and smart investors turned to BTC futures trading aiming at magnifying the profits.
How BTC Futures Trading Maximizes Profits?
With the bitcoin bull is back in control of the trend, the market has become highly volatile once again – Bitcoin market consolidates between $9,600 to $9,700, which is the perfect time to maximize profits by trading futures contracts.
BTC futures trading has become one of the most popular trends in the crypto market. Trading futures contracts with leverage allows traders to take positions much larger than the amount of assets they invested in. It enables investors to long-buying or short-selling BTC price based on…
Blockchain Based Crowdfunding Bridges Gap Between Global Investors and Business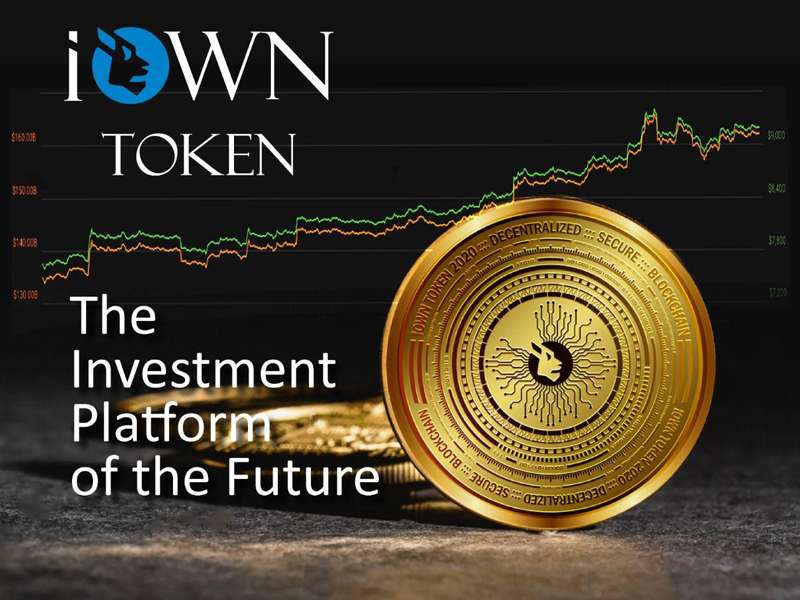 The way in which global business owners and shareholders engage continues to adapt to changing market forces, technologies and fiscal appetites, however, the need for strong, stable and transparent investment processes remains key to the success of any project.
With counterparties often frustrated by a lack of transparency and accessibility, the need for a platform that bridges the gap between investor and investee is increasingly important.
Introducing the iOWN Platform – the Blockchain Powered Investment Platform
Whilst it is true that many investors favor a diversified risk portfolio with a range of industry assets, finding strong partners remains a problem – the solution for many lies in community crowdfunding.
Developed in the UAE, iOWN is a blockchain based crowdfunding investment platform that has been specifically designed to bridge the gap between financier and businesses seeking funding. Whether you are an experienced funder or complete beginner, the iOWN global network means that there are accessible opportunities for all with measured risk.
Registered users are able to use the iOWN Token to access the platform, where they will be able to invest into a range of industry sectors including Real Estate, IT, Industrials, Pharma & Healthcare and Energy to name a few. 
Overcoming the Challenges of Traditional Investment Risk
iOWN addresses many of the issues currently faced by investors with existing on-the-market financial platforms by creating a secure,…
Bitcoin gets a new rival?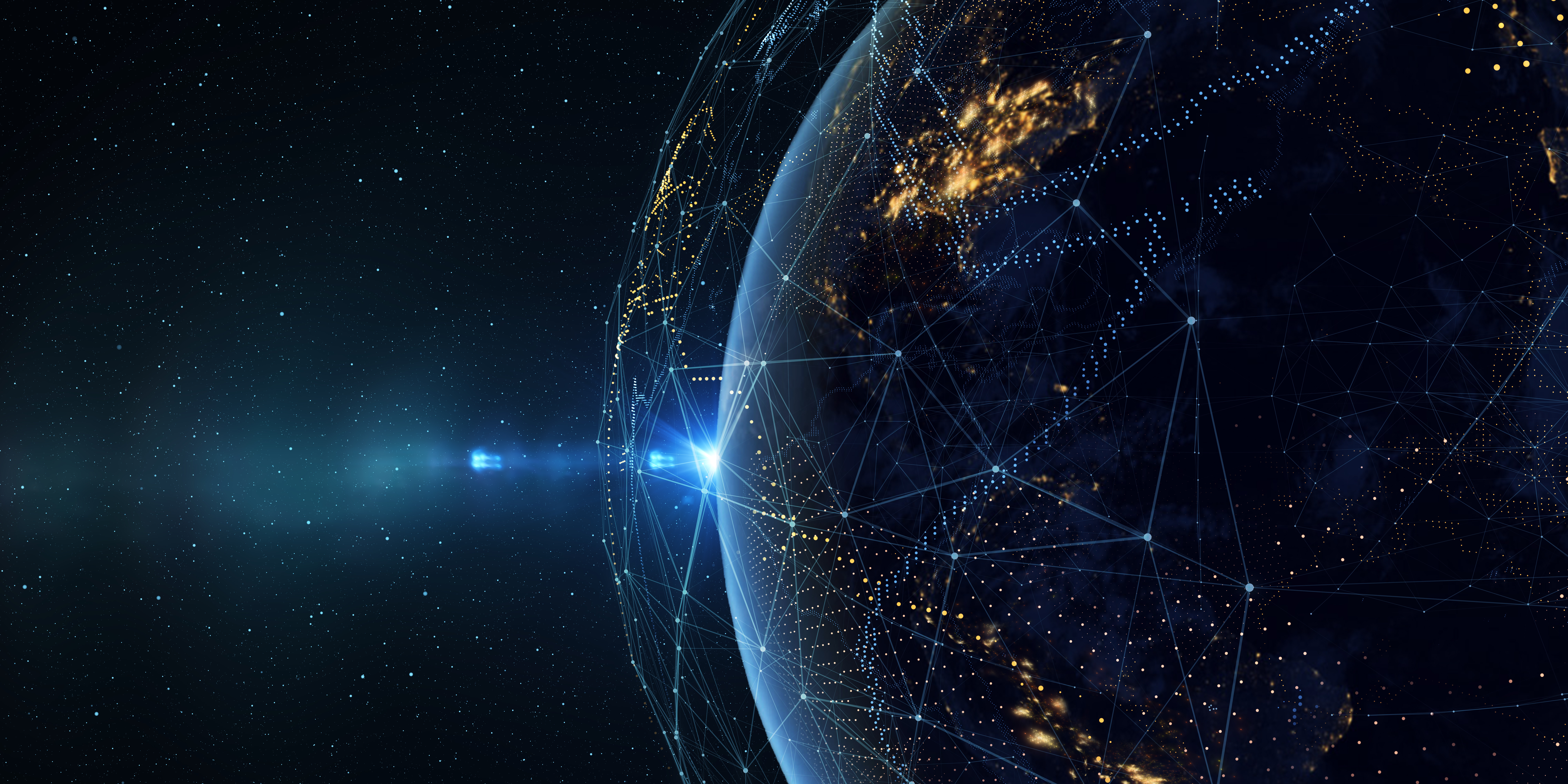 After Bitcoin climbed at $8500 and Justin Sun bid $4.57 million for having lunch with Warren Buffett, all the news indicated that Bitcoin would raise at $9000, but it fell below $8,000 suddenly. Nevertheless, cryptocurrency is at the beginning of a big bull market now.
According to a new poll by crypto analyst: DonAlt, investor's portfolios are all comprised by major tokens, such as BTC and ETH. Besides, a popular token called LinkToken (LTK) issued by a Chinese team attracted global attention.
Launched at Coinall Exchange
According to the announcement of LianXiang Cloud, LinkToken had launched at Coinall Exchange which belongs to OKEx Exchange group, users can recharge now and Exchange will open LTK/BTC pair at 17:00 pm on June 14, withdraw operation will be allowed at 17:00 pm on June 18. To celebrate the launching of LinkToken, LianXiang Cloud will airdrop million tokens to fans.
As the partner of OKEx, Coinall Exchange shared tens of millions of users and resources with OKEx. It is said that LianXiang Cloud is also applying for legitimate rights of trading LinkToken in other countries,In partnership with many Exchanges, LinkToken will launch at them per week.
What is LinkToken?
LinkToken is the workload proof of shared resources based on LianXiangCloud blockchain technology in the shared computing ecosystem, it can measure, register and demonstrate resources fairly.
Users acquire LinkToken by sharing bandwidth, storage space…