WaykiChain (WICC) News: $1.5 Million DApp Funding Program has been Launched for Global Developers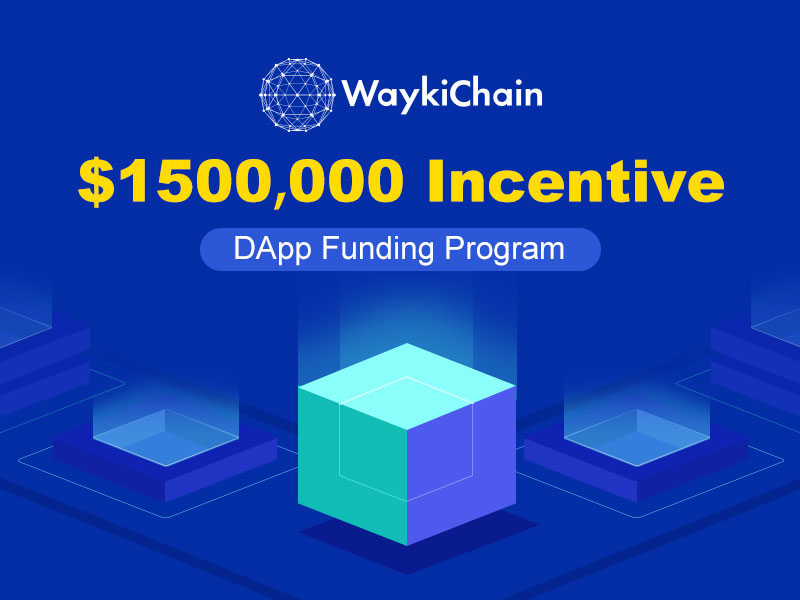 Gordon Gao, the CEO of Global public blockchain 'WaykiChain (WICC)', launched $1.5 million 'DApp Funding Program' to provide all-around support for developers around the world and help them to develop DApps on WaykiChain and make sustainable profits. Most of all, Gordon Gao said: "We hope to bring benefit and money to everyone on the chain with WaykiChain'snew slogan 'Leading blockchain built, used and shared by you."
This DApp Funding Program which will bring innovations in the blockchain industry will start from 2nd April to 30th April and people can participate in the program by filling the application form provided by WaykiChain. If you have any question on the program, you can contact the marketing team or join the global developer center telegram community.
Here are the benefits for the developers as below:
$1.5 Million Incentives: WaykiChain will provide 1.5 Million USD incentives for blockchain developers and enthusiasts from all over the world to support and encourage them to participate in the ecosystem co-building of WaykiChain and develop blockchain applications with real value.
Up to 15,000 USD Incentives for One DApp: Developer-friendliness is always what WaykiChain puts at first. In order to help developers to develop applications without any funds problem, WaykiChain has set incentives up to 15,000 USD for one DApp.
All-Round Support & One-Stop Service: After signing the cooperation agreement, WaykiChain will provide all-round support including tech support, team branding, product marketing, industry resources, user traffic, product operation, etc. Developers can enjoy one-stop service without any concerns or worries.
Million-Scale Media Exposure and Traffic: WaykiChain will continuously provide media exposure and user traffic for the developers through our own high-quality resources in blockchain industry.
High Revenue and Return, Early Bird Benefits: WaykiChain encourages the developers to operate DApps on their own and realize a virtuous circle of Development-Operation-Revenue-Re-development. The first batch of developers who have participated in the program will enjoy the early bird benefits such as 100% return of transaction fee for the first two months, and high-proportion of sharing the revenue. To help the developers to make profits quickly conforms to the core value of WaykiChain.
Continuous Incentive for Re-development: WaykiChain hopes to build a long-lasting, stable, efficient, fair and sustainable ecosystem. For those who re-develop DApps on Waykichain, we will provide them with continuous incentives and benefits.
Meanwhile, WaykiChain opened its developer center in English and Chinese for the developers around the world, and the 'Developer Incentive Program' that provides incentives for the developers who participated in DApp development has been completed successfully as developers from more than 29 countries around the world participated.
#  #  #
Contact:
WaykiChain:
– Marketing: E.MAIL. Marketing@waykichainhk.com
– Official homepage: https://www.waykichain.com/
– How to Apply: https://forms.gle/uPsHpu1xDZ9cGX547
About WaykiChain: Established in May. 2017, WaykiChain is a 3rd generation public chain that utilizes a DPoS consensus mechanism. The blockchain can sustain transactional throughput above 1,000 TPS in actual use. WaykiBet1.0, which was launched on WaykiChain on May 13, 2018, is the first ever prediction DApp based on a public chain with over 130,000 downloads; the DApp has now been updated to V2.5. For more information about WaykiChain's developer center, please visit https://wicc.me/gb1 and join the WaykiChain Developer Telegram Group.
eToroX Review: A Top Cryptocurrency Exchange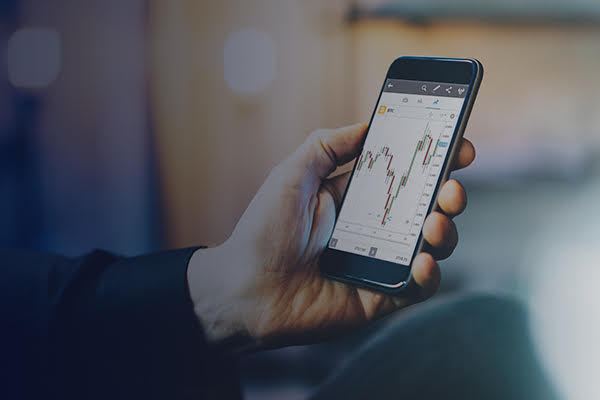 Blockchain continues to revolutionize various aspects of the financial sector by enabling new ways of doing business and carrying out transactions. Embedded in the principle of ledger technology is eToroX, which is increasingly changing the way people hold and transact a wide array of digital assets.
What is eToroX?
Developed by social trading and multi-asset brokerage firm eToro, eToroX is a cryptocurrency trading exchange. Regulated by the Gibraltar Financial Services, the digital asset-trading platform is one of the very few cryptocurrency exchanges in the market with a Digital Ledger Technology license.
The crypto-only exchange seeks to provide a reliable way of trading a wide array of cryptocurrencies as well as stablecoins. Some of the cryptocurrencies that the exchange supports include Bitcoin, Bitcoin Cash, Ethereum, Ripple, Litecoin, USDx Stablecoin EURx stablecoin and Stellar.
Integration of a web-based trading platform on the exchange makes it possible to trade cryptocurrencies the same way, as is the case with other mainstream financial securities. The trading platform also makes it possible to keep track of the order book, order depth charts as well as trading history. The exchange is also accessible on Android and iOS mobile app.
eToro Wallet
Available for both iOS and Android platforms, eToro Wallet provides a secure and reliable way of storing various digital assets. With the eToro wallet, you can:
Transfer crypto assets from the eToro Trading…
Playbetr: Bitcoin and Litecoin and Cryptocurrency Sportsbook and Casino

When it comes to online casinos, cryptocurrency, bitcoin and litecoin sportsbooks, www.playbetr.com is a premier site in the industry, offering only the best in gaming and entertainment. With more than 1,000 casino games of a wide variety, there's no reason for users to look elsewhere. Top-rated experiences and positive reviews all around have put Playbetr on the map, marking it as the best place to play. A quick look at their features will only help to solidify this ranking.
History
Seasoned vets of the cryptocurrency casino and sportsbook industry worked hard to develop Playbetr and get it to where it is today: the #1 licensed site. Because of their intuitive ideas and expertise, this group of professionals was able to bring together only the best of cryptocurrency, casinos, and sportsbooks to engage with their users on a heightened level.
With entertainment at the forefront, this pbr-based online casino and sportsbook is 100% cryptocurrency and is tied to U.S. dollars. This unique take on cryptocurrency eliminates the concern for the unstable market that online currency can sometimes bring about. With zero worries on the user's end, Playbetr makes it possible for them always to have an accurate view of their winnings with the ability to immediately withdraw them.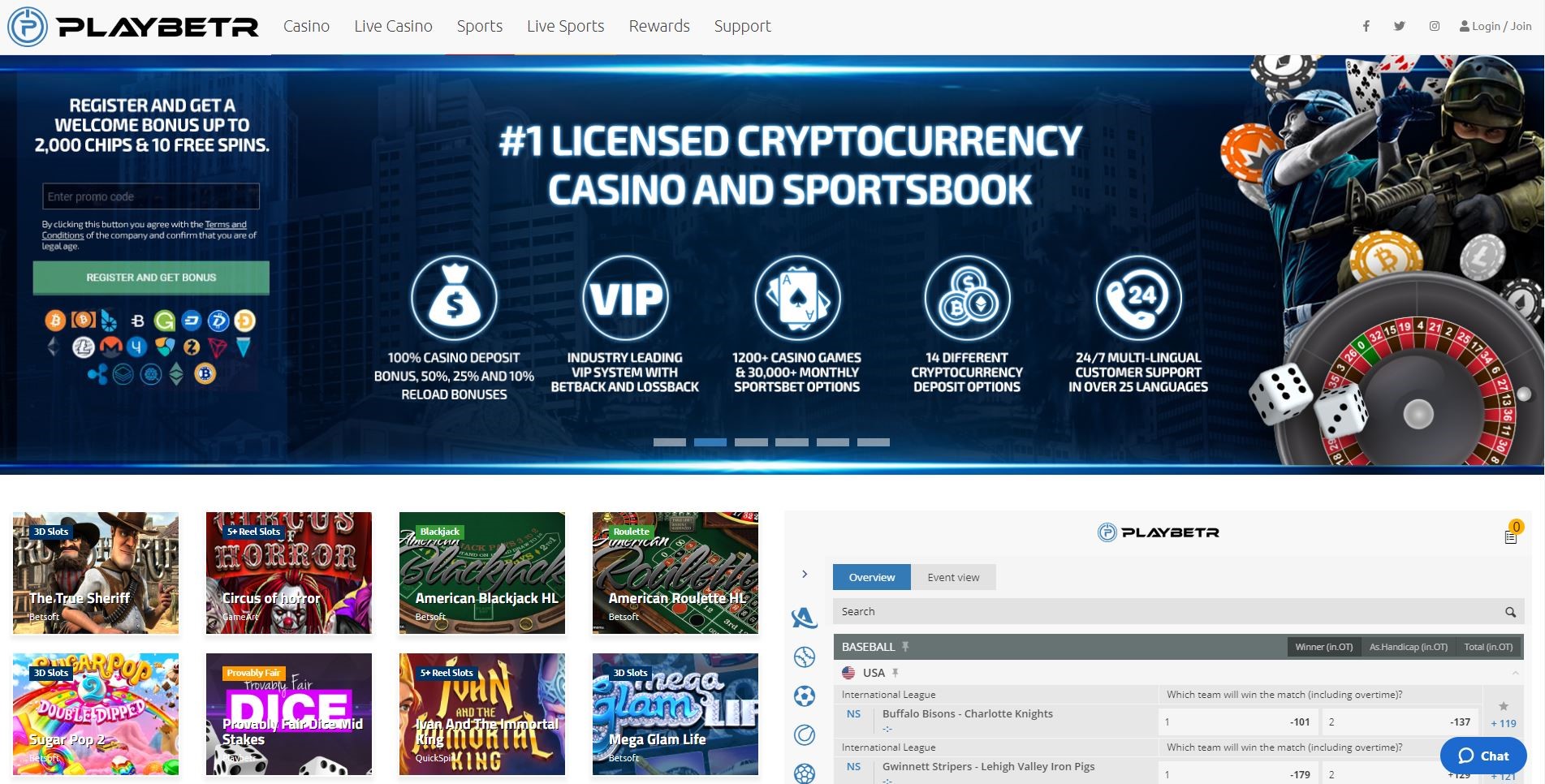 The Stability is Here: USD Tether Comes to 1xBit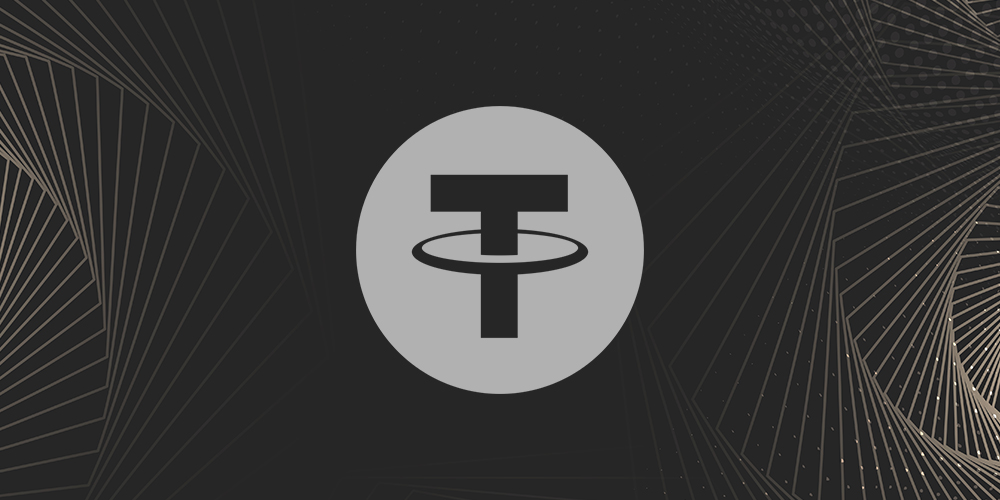 Cryptocurrencies have been stirring the interest of the general public for the last several years, mostly because of the wild price swings that yielded massive profits for the dextrous speculators. The unprecedented level of security, almost complete non-traceability, superior speed of transactions, and substantially lowers fees are among the factors that facilitated the embracement of cryptocurrencies by the millions around the globe.
But on the flip side, high volatility, inherent to digital currencies, has oftentimes dissuaded traditional investors, traders, and common users from entering the space. However, things have changed after the emergence of stablecoins, the type of cryptocurrencies explicitly designed to provide holders with a hedge against severe volatility, thanks to their direct binding to the so-called "stable" class of assets or commodities. Those assets come in the form of the traditional fiat currencies (USD, EUR, CNY) or the traded commodities (gold and other precious metals, crude oil, rubber). Over a short period of time, stablecoins became a cog in the crypto machine, with one coin currently dominating this niche.
USD Tether: stability amidst the total volatility
Similar to Bitcoin, the dominance of which has already surpassed the 70% mark, USD Tether (USDT) currently holds the upper hand among the peers. The idea concerning the issuance of a cryptocurrency that would be pegged to the US dollar, along with a basket of other traditional currencies, to provide…