Here's Why Stellar (XLM) Could Soon Catch Up To Ripple (XRP)
Stellar (XLM) is up close to 40% over the last twenty-four hours against its USD counterpart and is up close to 900% since the start of December. This is a coin that is picking up a huge amount of speculative attention right now, even against a backdrop of weakness in some of the more established cryptocurrency markets, and the extra attention is translating to some pretty substantial volume spikes. In the last twenty-four hours alone, more than $670 million dollars' worth of XLM changed hands.
What's driving this action and where do things go next?
Before answering, it's worth delving into the history of this one a little bit.
Most reading will likely be familiar with Ripple (XRP). For those that aren't (and for those that are, but aren't familiar with its history), it was initially conceived by a guy called Ryan Fugger who, after a couple of years of working on the project, handed it over to Chris Larsen and Jed McCaleb.
In 2014, McCaleb left Ripple to form Stellar. It was initially set up based on the Ripple protocol but subsequent to a fork in the Stellar network, has since been based on what's now called the Stellar Consensus Protocol (SCP).
So what's the difference between Ripple and Stellar?
Well, both are designed as systems through which two or more parties can conduct cross-border payments, quickly and cheaply. Both employ a native cryptocurrency (for Ripple, it's XRP and for Stellar, it's XLM) and these coins are used for a variety of things – transaction fees, DDOS protection, etc.
Where they differ, however, is in their respective intended use cases.
Ripple is going after the big banks. The company wants its platform to form the base of cross-border exchange between one financial institution and another, replacing the current systems (primarily SWIFT) and, in doing so, removing the inefficiencies associated with these existing processes. And as major news outlets are reporting in the press subsequent to XRP's huge run over the last few week, Ripple is being somewhat successful in its efforts.
While Ripple is going after financial institutions, however, Stellar is going after a much more individual use case. It's still based on a cross-border exchange type platform and it's still designed to facilitate quick and easy exchange and transfer but, in Stellar's case, the parties on either side of the transaction aren't global financial institutions.
Instead, they are individuals from developing countries that want to send money back to their families. They are small businesses in struggling economies that want to transact on a global scale but that can't gain access to bank accounts of traditional exchange mechanisms. In line with this vision, Stellar is also set up as a non-profit entity.
Is the non-profit element a red flag?
No. If you were asked to buy shares in a non-profit company, you'd turn that down (if you are looking to make a return, that is). When you buy XLP, however, you're banking on the success of the platform in terms of adoption, not how much money the company behind it makes.
So what's driving the action now?
Well, people are looking at what Ripple has achieved and are assuming that Stellar can do the same. The technology is, after all, similar, and Ripple is proving that it can work on a global scale. If Stellar can follow in Ripple's footsteps and start to prove the market for this sort of platform in an alternative use case, there's no reason XLM can't catch up to XRP during 2018.
Of course, XRP has some hurdles to clear before it does this but, given what both companies have achieved to date, it's far from an unreasonable suggestion.
We will be updating our subscribers as soon as we know more. For the latest on XLM, sign up below!
Disclaimer: This article should not be taken as, and is not intended to provide, investment advice. Please conduct your own thorough research before investing in any cryptocurrency.
---
Image courtesy of Stellar.
Investors Beware: Another Large Bitcoin Crash Might Be Coming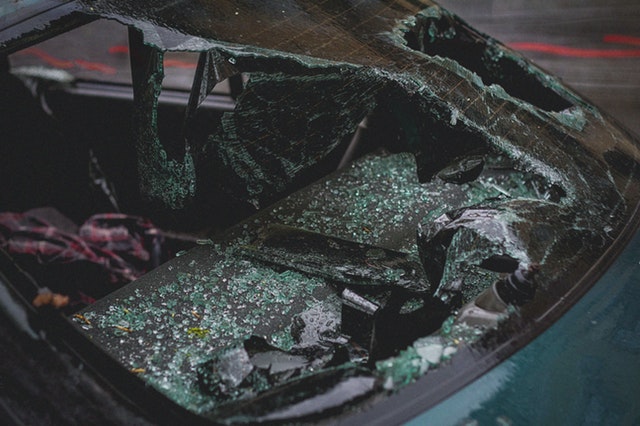 The crypto prices have surged quite high in the last few months. Of course, their progress is nowhere near the one seen in 2017, but they appear to be getting there, one day at the time. However, things might not be as simple as that, and according to recent performance — it is more than possible that a major Bitcoin crash is incoming.
The fact is that cryptos saw a massive amount of growth in a very short period. Bitcoin itself more than doubled its price in only two months. Now, the rally is starting to crash in on itself, and the coin is already about $1,000 lower than last week. If such development does come to pass, a lot of people will experience quite large losses, although experienced investors might find some opportunities, and leverage in order to enhance their holdings' long-term value.
For example, Bitcoin dominance is expected to crash very quickly, which will work in favor of quite a lot of altcoins. While this does not seem to be the best time to invest in BTC, altcoins are another story, and diversifying a portfolio now might end up being very profitable in days to come.
Bitcoin behavior mirrors the pre-bear market situation
The crash that analysts are predicting right now comes as a direct consequence of all the hype that has been building up in…
The Bitcoin Revolution: Everything You Need To Know To Take Profits

Bitcoin is soaring high in the cryptomarket once again, and experts are expecting a return of the bullish trend of 2017. The current Bitcoin price is $7,615 as of 23 May 6:56 AM UTC. This significant jump comes just six months after the Bitcoin price plummeted to a low of $3150 in December 2018. Since then, Bitcoin has experienced steady growth and gain in the market. However, in the last 30 days, the Bitcoin price peaked to $8,320.82, its highest price ever. This phenomenal jump occurred in a span of only 10 days breaking the Bitcoin record so far of significant gains made in short time frames. This positive growth has led to experts forecasting the Bitcoin price to hit the $20,000 mark by the end of this year.
Since entering the market almost 11 years ago, Bitcoin is still at the top of the global cryptocurrencies list. The current circulating supply of Bitcoin is at unbelievable 17,708,875 BTC. The market trend of the Bitcoin price has remained positive even when the currency did not maintain an uptrend. Cryptocurrency researchers believe that Bitcoin has the potential to grow up to a high of USD 50,000 within the next two years.

How to Profit from Bitcoin…
3 Altcoins That Are Outperforming Bitcoin and Will Likely Face Consequences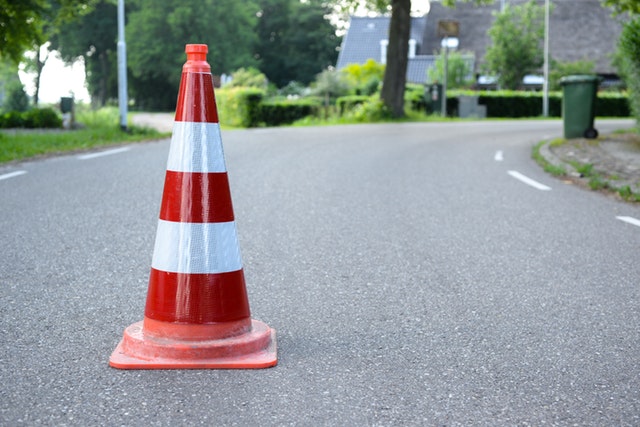 The crypto market is going through a period of massive recovery in the past few months, which has caused the investors' optimism to return. While all eyes are on Bitcoin (BTC), as usual, the largest coin seems to be struggling with a major resistance level at $8,000 at the moment. While this level was breached a few times now, every breach resulted in a correction.
At the time of writing, BTC is approaching this level yet again, with its current price being at $7,985,79, and rising further. The price managed to grow by 1.06% in the last 24 hours, and will undoubtedly hit $8,000 in a matter of hours, if not sooner.
However, while Bitcoin continues to remain volatile and struggles with waves of growth and decline, there are some altcoins that are not following its path. Of course, most of them are performing in pretty much the same manner as BTC, as they always had. But, a few coins have actually managed to outperform Bitcoin in recent months.
While optimists believe that this might lead to decoupling from Bitcoin — something that only Binance Coin (BNB) managed to pull off up to this point — it is likely that there will be consequences for these cryptos. This likely means that a price drop for these specific coins awaits somewhere in the near future, as outperforming BTC…