EncrypGen Is Giving People Back Control Of Their Genetic Data
When a hospital or healthcare facility collects genetic data from a patient, it's subject to what's called the Health Insurance Portability and Accountability Act, or HIPAA. Essentially, this severely restricts and limits the way that the healthcare providers that collected the data can use and share it, allowing individuals to retain a degree of privacy.
What many people don't realize, however, is that with the rise of do-it-yourself DNA testing kits, this privacy is being seriously undermined.
Ancestry sold 1.5 million DNA test kits between Black Friday and Cyber Monday. When people submit their DNA to companies like Ancestry, they are agreeing to various terms and conditions that basically allow the company in question to share the data generated with whatever and whoever they want, and store it in ways that sometimes result in breaches like the one after Christmas that leaked data of 300,00 users ( https://www.komando.com/happening-now/435921/ancestry-com-suffers-big-data-leak-3 00000-user-credentials-exposed ). For these companies, your genomic data is regarded as a company asset, meaning that Ancestry is essentially claiming ownership of the genome of those 1.5 million users of its test kits.
That's a big problem.
So how is this problem solved?
One company thinks it has the answer – EncrypGen.
EncrypGen is harnessing blockchain technology to return the ownership of genomic data to individuals and to empower you to control who and what gets access to your data no matter who provides your tests.
Blockchain technology is quickly becoming the gold standard ledger and database tool in practically every corner of the global industry. It's being applied to things like cloud storage, manufacturing, education and more. EncrypGen, however, is the first company to take this technology and use it in genomics.
The company's lead product is called Gene-Chain and it is intended to mediate the searching, storing, buying and selling of genomic data. For anyone that knows how a blockchain works, the concept will be relatively clear. For those new to this sort of technology, a blockchain is a secure ledger that allows for the recording, time stamping and – critically – encrypting of data of any type.
When data is added to a blockchain, it's recorded in a block along with other data, which is then encrypted and hashed. The hash means that the data can't be tampered with or altered once it's secure on the chain. Nodes on the blockchain constantly verify new blocks and maintain the integrity of the ledger against hacking and tampering.
What EncrypGen has done with Gene-Chain, is take this concept and created a secure database (blockchain) of genetic data. Anybody can store their genetic data on the Gene-Chain securely and, once it's in the database, can control access to the data they've created and stored. They can also be reimbursed for its use through the Gene-Chain's native cryptocurrency, aptly named DNA.
For example, imagine a woman who has her genetic information stored on Gene-Chain wants to allow a physician to see the data and use it to diagnose a condition or as the basis of a treatment. All she has to do is use the EnrypGen application (which can be accessed on pretty much any internet connected device) to grant the physician access to the data she has stored.
Now imagine the same woman wants to sell her genetic data to a research laboratory that wants to aggregate it with the data of other individuals to inform the design of a new drug. She grants access to the laboratory and the latter pays her for the privilege. And the best part? Her data is anonymised so it cannot be traced back to her!
Never before have people been able to take control of and monetize their own genetic data in this way. In this regard, Gene-Chain really is a first-of-its-kind application of blockchain technology to genomic science.
And the exciting thing is that this technology is real and it's here now. The company was founded back in December 2016, funded back in July in part by way of a very successful token sale and started co-selling DNA test kits ( with Codigo46) in December 2017. In Jan 2018, the MyGene-Chain customer portal opened for genetic data uploading.
And what's next?
EncrypGen is set to launch Gene-Chain Lite in Spring 2018. This is essentially a pared-down iteration of its primary technology. The full version, Gene-Chain V1 for heavy users, will go live in April.
The bottom line is this: in a world where genetic data is being increasingly collected, shared and used by a whole host of different parties, individuals need a way to retain control of their own information.
EncrypGen, through Gene-Chain, is the first and only technology that allows them to do exactly that.
For more information, check out the company's website.
Disclaimer: This article should not be taken as, and is not intended to provide, investment advice. Please conduct your own thorough research before investing in any cryptocurrency.
Image courtesy of Caroline Davis2010 via Flickr
Will Ripple (XRP) advocacy hike affect bitcoin dominance of China?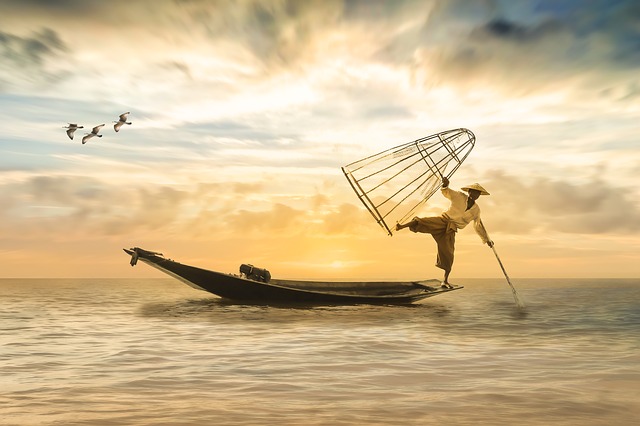 Currently, China is leading in Bitcoin mining industry by far, second to none for bitcoin mining power. Literally, it's contributing over 70% of the network's hash rate (a term that is used in describing the total processing power of a blockchain network). But how Ripple fits in here and what it has to do with that? We'll talk about that a bit later below, let's cover some in-depth facts about China's dominance over Bitcoin first.
It's a near-complete dominance by China on the BTC mining grid that has made it responsible for mining a majority of circulating bitcoins. A Beijing-based company, Bitmain Technologies, is highly responsible for extracting the significant part – more than half of the globe's bitcoin, and alone, it has approached 50% of the total hash rate more than once.
The fact that China is controlling a majority of Bitcoin hash rate, clearly tells that it has the power of manipulating or merely destroy the bitcoin network if it gets enough support should it decide to take such a move. Therefore, this has led to serious concerns among countries including the US that China might get an edge in this cryptocurrency industry and possibly becoming a potential threat.
China is the biggest manufacturer of Bitcoin as well as cryptocurrency mining equipment. The reason behind the massive growth of mining farms in the country is because of cheap electricity bills.
Furthermore, the country has adopted several…
Bitcoin bull run momentum builds up; price breakout imminent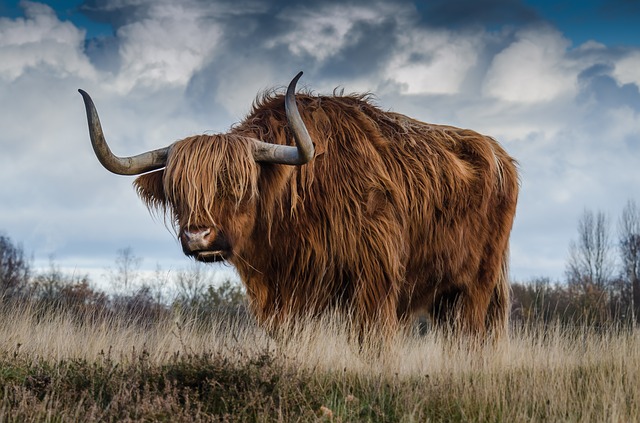 There is no doubt that Bitcoin is the most significant and largest success story in the cryptocurrency sphere despite the volatilities the powerful digital coin has been experiencing this year. 2018 has been a rough year for major cryptocurrencies including Bitcoin that has seen the prices of the virtual currency depreciate from a high of 20,000 US dollars in January 2018, to a low of 6,400 US dollars in October 2018.
Regardless of not much powerful performance, Bitcoin still maintains being the most sought-after virtual currency in the market. In totality, Bitcoin had a price appreciation of about 150,000 percent from its listing in July 2010 to the present day.
Bitcoins Brief Historical Evolution
In its lifetime so far, the number one ranked cryptocurrency has had its fair share of mixed bear runs, and bull runs throughout the years with the longest bear run being experienced in March 2014 and March 2015. However, in its history of up and down price progression throughout the years, gains have outweighed losses and Bitcoin has managed to record impressive highs of 20,000 US dollars as at December 2017.
As for this year, 2018 has been a nightmare for Bitcoin as its bullish gains have been low, recording shorter runs that have given rise to general losses attracting undue media attention from the general public and governments.
The Future of Bitcoin by Market Indicators
According to technical perspectives regarding Bitcoin price movements…
Institutional investment presumption to send ETH, XRP, and Bitcoin high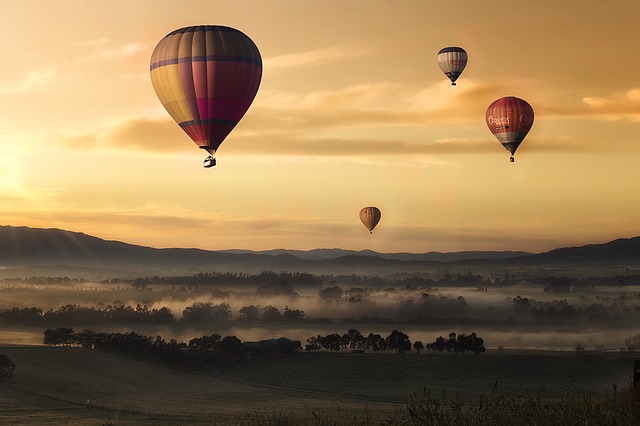 These days it points out that institutional investors slowly are gaining interest in the cryptocurrency domain. Practically, a real-world working model will attract institutional investors automatically from all over the globe. They will look for an opportunity to invest in the cryptocurrency industry if not necessarily in coins such as Bitcoin, Ripple's XRP or Ethereum, and it seems like that moment is already at hand.
State of the Market
The past 24 hours have been stable for the crypto market as the entire market has seen steadiness in their trade. For that reason, the general market value has been lifted to $210.6 billion.
The state of the market has seen the price of Bitcoin go up by 0.7% to the $6,537 lifting its market cap to $113.2 billion. Bitcoin cash has stayed stable too at $466 representing a slight drop of 0.56% and the market cap being $7.7 billion.
Also, Ethereum price dropped 0.59% to $205.87 giving it a market cap of $21.1 billion, and as for Ripple (XRP), a similar trend was experienced whereby it dropped by 0.15% to stand just above 46 U.S cents making its market cap to stand at $18.5 billion.
The stability in the cryptocurrencies is a positive gain as that increases hopes and chances for the institutional investments.
Genesis Global Trading says it has loaned digital assets valued at more than half a billion dollars to institutional…