How Tax Agencies Are Going After Crypto Traders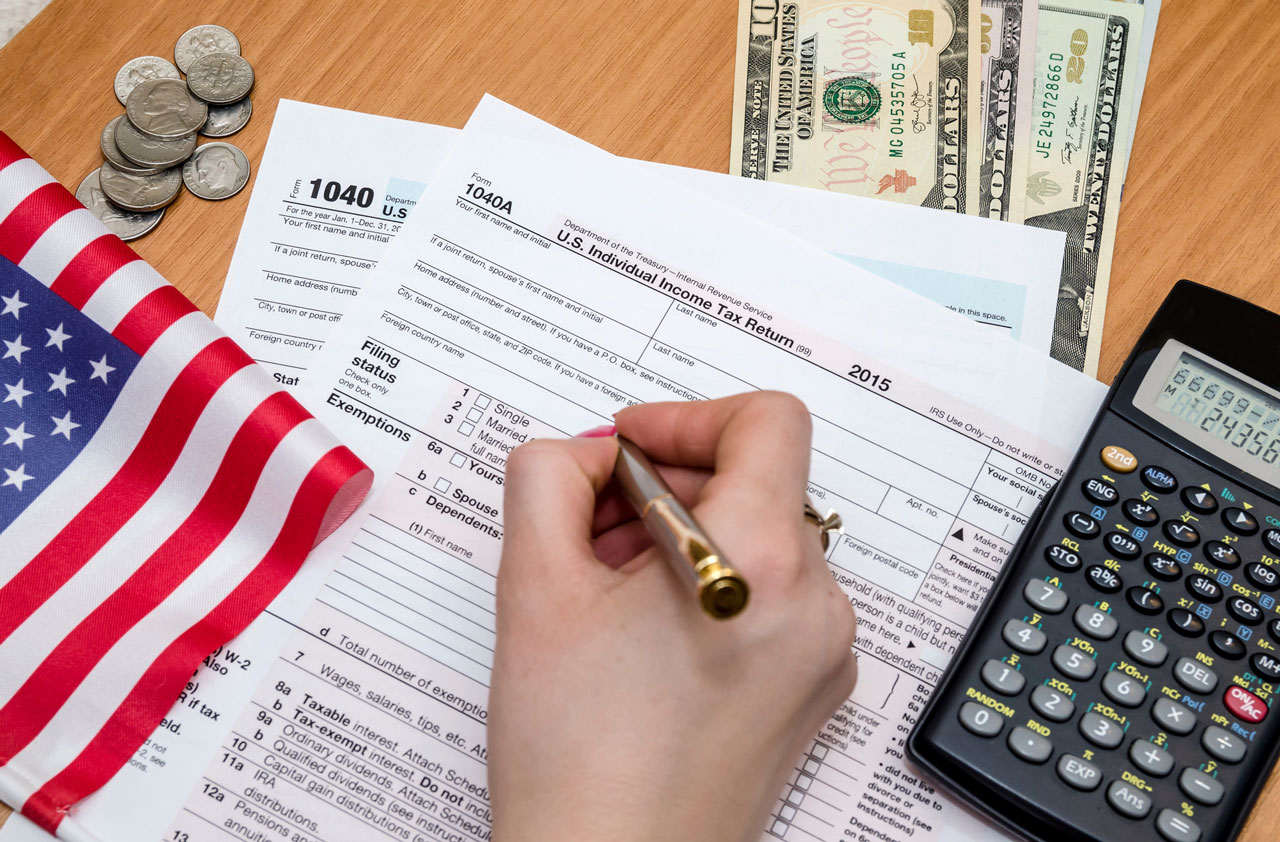 Bitcoin investors have in recent months faced increased pressure from various governments around the world regarding unpaid taxes accrued from their holdings.
Tax agencies across the globe continue the regulatory push that has put crypto under the radar, especially in the aftermath of the massive gains enjoyed during the bitcoin price boom of 2017. And although Bitcoin and other cryptocurrencies have since experienced a major tanking esp. over the last 20 months, the focus has shifted gears. Now tax authorities are keen on having cryptocurrency holders file their tax returns properly, and in some cases, are pushing for penalties on potential crypto tax cheats.
Here is how various governments are reacting to the issue of unpaid bitcoin taxes.
U.S.A
The U.S' Internal Revenue Service (IRS) recently began sending out crypto tax-related letters to some 10,000 individuals. The IRS letters are to the effect that crypto investors may owe the taxman money for cryptocurrency trades they may have carried out in the last couple of years. 
In 2014, the IRS issued guidance that classed Bitcoin and other cryptocurrencies as property, meaning that trading crypto among other activities is a taxable event. Thus, taxpayers who made profits on their crypto face penalties and tax on cryptocurrencies, ranging from 10% to 37% but the exact tax one owes depends on how long they held the assets.
Stiffer penalties and prosecution
The IRS is after those people who failed to file returns or misreported their crypto taxes. The only good news is that individuals have the option of filing amended tax returns before the agency goes after them. Stiff penalties related to tax fraud or evasion are likely to be handed out to those that do not heed the notices.
United Kingdom
In the United Kingdom, the tax agency, HM Revenue & Customs (HMRC) recently asked several cryptocurrency exchanges to provide customer details for taxation. Affected exchanges included Coinbase, eToro, and CEX.io.
HMRC's move followed that of IRS and is targeted at using the provided information to track down people who may have failed to pay taxes on their cryptocurrency holdings. The HMRC issued a guideline in 2018 suggesting that crypto holders were required to pay capital gains tax and income tax. The agency has also maintained that it has the power to ask cryptocurrency exchange service providers to submit the required information as crypto trades result in potential tax, an end that falls within the tax body's jurisdiction.
Generally, the U.K has identified corporate tax, individual income tax, and capital gains tax as chargeable on transactions involving cryptocurrencies.
Sweden
Sweden has begun taking strict action against those who have held or used crypto and failed to declare taxes. A marked increase in crypto usage and investment in the country has seen authorities seek up to 30% in taxes from crypto income.
The reaction from the Swedish Tax Agency (STA) has been swift in recent months. One trader had up to five STA officers raid his house after he received a mammoth tax bill related to his crypto trades. Linus Dunker says that his $2.9 million crypto trades have attracted a tax penalty from the STA amounting to $1 million- that's almost 300% of the trades instead of just 30%.
Dunker isn't the only one though. Several bitcoin traders in Sweden have received tax bills, with the STA investigating up to 400 individuals who could be prosecuted for failing to pay taxes on their crypto holdings.
Earlier this year, the agency issued a deadline of May for those who sold, paid for goods or services, or were paid in crypto, to declare their taxes.
Australia
In Australia, crypto holders and traders have been advised to report their due taxes with the Australian Taxation Office. The agency recently issued guidance that classed bitcoin and other top cryptocurrencies as "property" meaning that taxpayers need to pay capital gains taxes on these assets. Crypto taxation in Australia is quite similar to that in the US.
Brazil
Brazil's Department of Federal Revenue recently issued guidance asking crypto traders to report all their crypto transactions above $7,600 to the country's National Treasury. The directive went into effect on August 1, and anyone who fails to comply faces fines and interest.
South Korea
South Korean's National Tax Service recently announced that using bitcoin attracted tax. While it hasn't gone after specific traders yet, the agency's reaction to bitcoin's boom is to find ways of incorporating bitcoin use into the country's tax rules on capital gains and VAT.
India
The country's Central Board of Direct Taxes (CBDT) has said that bitcoin traders who fail to file or pay taxes face action. The government recently began sending notices to people it said had not paid taxes on bitcoin.
Switzerland
Switzerland is known as a crypto-friendly country, with several crypto-focused organizations headquartered there. The Swiss government treats bitcoin as a foreign currency, which is how it is classified for taxation purposes.
Overall, miners and those that receive their salaries and wages in crypto need to pay income tax while crypto trading attracts business tax. Traders may, however, qualify for an exemption from capital gains tax if they do not trade in a professional capacity.
What should you note as a crypto trader?
Simply, crypto taxation isn't going away and filing returns on time is the way to go. It is quite unfortunate that a bigger part of the challenge facing investors and tax authorities is the categorization of crypto for taxation purposes. In this regard, some countries classify bitcoin as property, while others classify it as a commodity, financial asset, or foreign currency. Either way, you should be ready to pay taxes on your crypto. Failure to pay these taxes could result in criminal prosecution and hefty penalties.
About the Author: Robin Singh is the co-founder and CEO of Koinly.io – a cryptocurrency tax platform that automatically generates capital gains reports for USA, Canada and Sweden among other countries.
Four deadly consequences using a low-end broker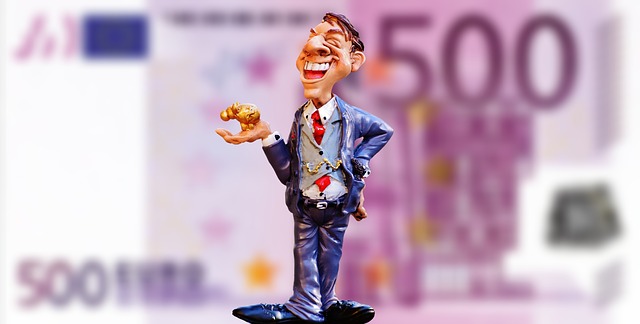 We all know trading is the best way to secure our financial freedom. Regardless of the economic crisis, traders can make a profit by executing orders in the Forex market. They execute the orders, traders use third party often known as Forex brokers. Unless you trade this market with a well-reputed Forex broker, it's tough to ensure profit. You might get scammed in the investment industry. People are always thinking about their trading strategy and working more than 10 hours to learn the art of trading. They even forget the role of premium brokers. If you chose an unregulated broker, you are going to suffer a lot in the investment industry. Let's learn to explore the consequences of choosing a low-end broker in the Forex market.
You might get scammed
If you trade this market with an unregulated broker, you might even get scammed. The traders are not aware of the fact, hundreds of false brokers are offering service only to get money from the investor's pocket. Once you deposit money, you will be able to execute a trade without any problem. But things will take a turn when you request a withdrawal. They will show hundreds of causes and freeze your trading account. If you want to save yourself from such a broker, you must choose the broker who…
Basic Guide on How to Spend Bitcoin and Other Cryptocurrencies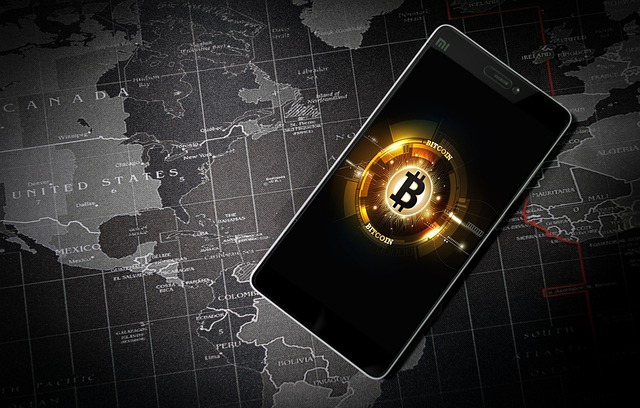 In recent years, Bitcoin and other cryptocurrencies have entered more into the mainstream. Most people walking down the street have at least heard of Bitcoin. While a lot of people got involved in the buying and selling of cryptocurrencies to try and make a quick buck, most people who are enthusiastic about the world of blockchain are in it for the long haul. 
These are usually the people who are going to be more likely to actually use their Bitcoin and other cryptocurrencies as a payment tool and not just as a storage of wealth or a trading tool. This guide looks at a few different ways in which you can use your Bitcoin in spending capacity. 
Crypto Debit Cards
Perhaps the easiest way for you to spend your cryptocurrency is by linking up your holdings to a debit card. 
These days, many of the leading card providers such as MasterCard and Visa have these types of crypto-linking debit cards. These cards can be used just like you would a normal debit card that is linked to your fiat currency bank account. 
Naturally, the most popular type of crypto debit card is going to be for Bitcoin, but there are other cryptocurrencies catered for also. 
Prepaid Cards
There…
Win a Zero Gravity Experience and €50,000 in BitStarz Space Level Up Adventure!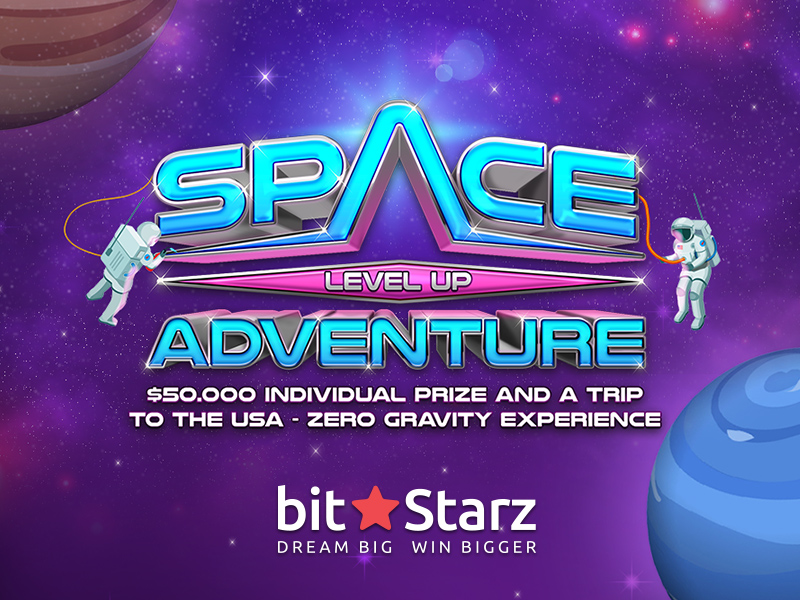 In a galaxy far, far away, there was an online casino like no other. Giving players a chance to win epic trips around the galaxy, tons of cash, the latest tech and, of course, cozy space adventure gear. To kick off the new year, BitStarz Casino is proud to announce the launch of its latest rocket-fuelled promotion Space Level Up Adventure!
There is an incredible Zero Gravity experience in the heart of the good ol' USA up for grabs, with €50,000 in individual prize pools, tons of super cool BitStarz merchandise, and even the latest MacBook Pro.
What are you waiting for? Read on to get the lowdown on how you can win all of this and much more!
Heading to the Edge of Space
When it comes to Space Level Up Adventure, the name of the game is, well, leveling up, with there being 40 fun-filled levels to go through. Each level presents a fresh challenge with new prizes to win, so keep on pushing if you want to win that Zero Gravity experience.
The first player to rocket to Level 40 will win tickets for two all the way to the United States. Once you're in the US, you will be whisked away by a private chauffeur to your luxurious hotel to…