Five Strategies for Lowering Your Crypto Taxes
Getting taxes done isn't always the highest item on everyone's to do list. This is especially true if you have accumulated significant gains from investing in cryptocurrencies. What many investors often don't consider are the opportunities to actually reduce their tax liabilities from their crypto investing. This article discusses five strategies that you can use to help minimize your crypto tax liability.
Depending on what country you live in, your cryptocurrency will be subject to different tax rules. The questions below address implications within the United States, but similar issues arise around the world. As always, check with a local tax professional to assess your own particular tax situation.
1. Tax loss harvesting
Tax loss harvesting is a common strategy in the world of investing where you sell your assets that will realize a capital loss. All you need to do is look at your investments and see which ones you bought for more than they are currently worth. By selling at a loss, you can potentially dramatically lower your net capital gains and thus reduce your taxable income. Given the market we are currently in, there are abundant opportunities to harvest losses and save on your tax bill. Cryptocurrency tax calculators have built specific tax loss harvesting tools that you can use automatically detect which coins present the most powerful tax loss harvesting opportunities.
2. Invest for longer than one year
The IRS treats all cryptocurrencies as property for tax purposes—not currency. Just like other forms of property, you incur capital gains when you sell or dispose of your property for more than you acquired it for. The government taxes these capital gains differently depending on how long you held the investment. Because the government wants to incentivize long-term investing, the capital gains tax rate is less for investments that are held for more than a year and more for investments that are held for less than a year. This means that if you bought Bitcoin, held it for a month, and then sold it, your capital gains tax rate would be higher than if you waited to sell it a year later.
Holding your cryptocurrency investments for longer than one year can help cut down on your capital gains taxes.
3. Give away your cryptocurrency
No, this is not a suggestion to donate all of your hard earned cryptocurrency gains to charity. However, if you gift your cryptocurrency to a family member or a friend, you can partially address your problem with cryptocurrency taxes. In 2018, the IRS allowed U.S. citizens to offer a gift of up to $15,000 without documented proof of the transaction. This is also not a taxable event, so the gift does not trigger a capital gain.
This is a particularly interesting alternative considering that when the recipient of your gift decides it's time to cash out, that value that's taxed is based on the market value on that given day. Something to think about as you ponder what to do with your crypto gains.
4. Buy cryptocurrency with your IRA or 401-K
Using an IRA or 401-K to defer tax payments is a popular way to reduce tax liabilities. The same is present in the crypto markets. By using your retirement account to purchase cryptocurrencies, you can defer paying tax (or even avoid paying it at all): all the income and gains generated by the retirement account will return into the account with tax deferred or (in the case of a Roth IRA), with no tax applied at all. This means your crypto investment can grow without being hindered by the need to take money out in order to pay a tax bill.
5.  Keep accurate records
To ensure that you are paying the correct amount of taxes on your crypto capital gains and capital losses, you should keep detailed records for every crypto transaction that you participate in over the year. Information like the date of acquisition, the dollar value, the date sold, and the proceeds from the sale are all need to report crypto on your taxes. If you haven't been keeping a detailed record of your crypto transactions, it could save you a significant amount of time to use a crypto taxes calculator that automatically calculates your cost basis and capital gains liability for you. This is one of the best ways to ensure you are minimizing your crypto taxes.
These are five tips you can use to help reduce your overall tax liability for the year. Remember that the tax year cut-off is Dec. 31st, so any tax loss harvesting needs to happen before the end of the year!
David Kemmerer
Co-Founder & CEO
CryptoTrader.Tax
david@cryptotrader.tax
Four deadly consequences using a low-end broker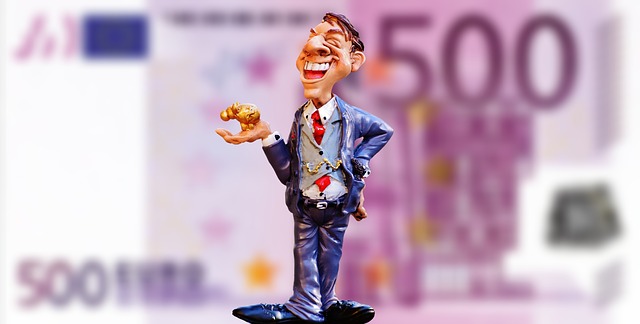 We all know trading is the best way to secure our financial freedom. Regardless of the economic crisis, traders can make a profit by executing orders in the Forex market. They execute the orders, traders use third party often known as Forex brokers. Unless you trade this market with a well-reputed Forex broker, it's tough to ensure profit. You might get scammed in the investment industry. People are always thinking about their trading strategy and working more than 10 hours to learn the art of trading. They even forget the role of premium brokers. If you chose an unregulated broker, you are going to suffer a lot in the investment industry. Let's learn to explore the consequences of choosing a low-end broker in the Forex market.
You might get scammed
If you trade this market with an unregulated broker, you might even get scammed. The traders are not aware of the fact, hundreds of false brokers are offering service only to get money from the investor's pocket. Once you deposit money, you will be able to execute a trade without any problem. But things will take a turn when you request a withdrawal. They will show hundreds of causes and freeze your trading account. If you want to save yourself from such a broker, you must choose the broker who…
Basic Guide on How to Spend Bitcoin and Other Cryptocurrencies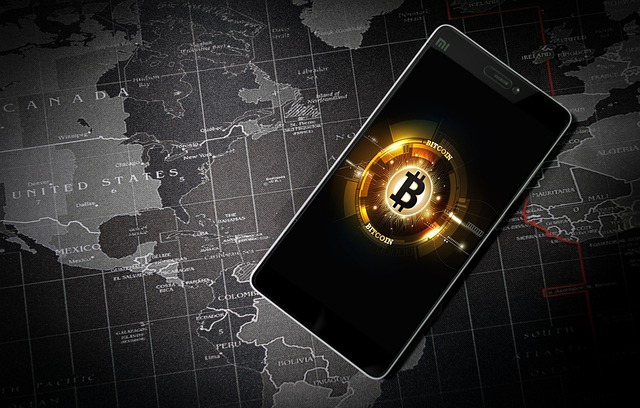 In recent years, Bitcoin and other cryptocurrencies have entered more into the mainstream. Most people walking down the street have at least heard of Bitcoin. While a lot of people got involved in the buying and selling of cryptocurrencies to try and make a quick buck, most people who are enthusiastic about the world of blockchain are in it for the long haul. 
These are usually the people who are going to be more likely to actually use their Bitcoin and other cryptocurrencies as a payment tool and not just as a storage of wealth or a trading tool. This guide looks at a few different ways in which you can use your Bitcoin in spending capacity. 
Crypto Debit Cards
Perhaps the easiest way for you to spend your cryptocurrency is by linking up your holdings to a debit card. 
These days, many of the leading card providers such as MasterCard and Visa have these types of crypto-linking debit cards. These cards can be used just like you would a normal debit card that is linked to your fiat currency bank account. 
Naturally, the most popular type of crypto debit card is going to be for Bitcoin, but there are other cryptocurrencies catered for also. 
Prepaid Cards
There…
Win a Zero Gravity Experience and €50,000 in BitStarz Space Level Up Adventure!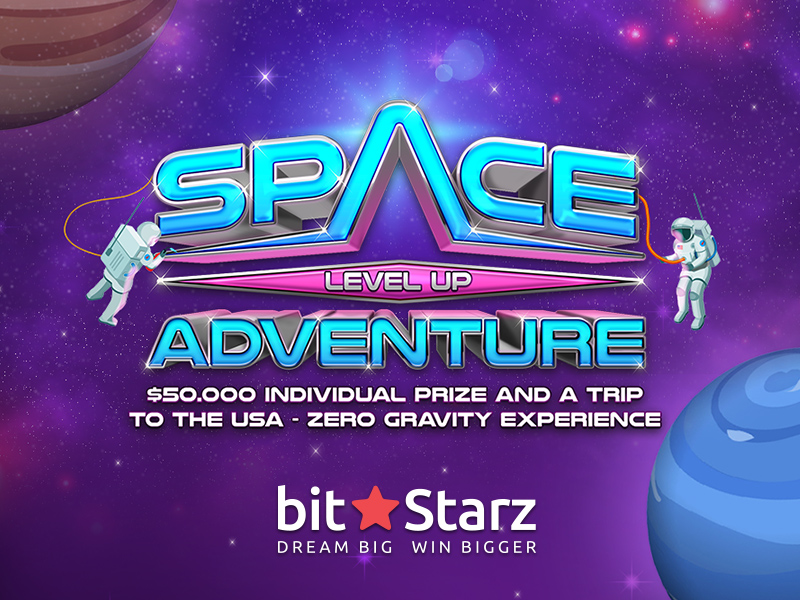 In a galaxy far, far away, there was an online casino like no other. Giving players a chance to win epic trips around the galaxy, tons of cash, the latest tech and, of course, cozy space adventure gear. To kick off the new year, BitStarz Casino is proud to announce the launch of its latest rocket-fuelled promotion Space Level Up Adventure!
There is an incredible Zero Gravity experience in the heart of the good ol' USA up for grabs, with €50,000 in individual prize pools, tons of super cool BitStarz merchandise, and even the latest MacBook Pro.
What are you waiting for? Read on to get the lowdown on how you can win all of this and much more!
Heading to the Edge of Space
When it comes to Space Level Up Adventure, the name of the game is, well, leveling up, with there being 40 fun-filled levels to go through. Each level presents a fresh challenge with new prizes to win, so keep on pushing if you want to win that Zero Gravity experience.
The first player to rocket to Level 40 will win tickets for two all the way to the United States. Once you're in the US, you will be whisked away by a private chauffeur to your luxurious hotel to…