The Best Thing to Share with Your Family on Thanksgiving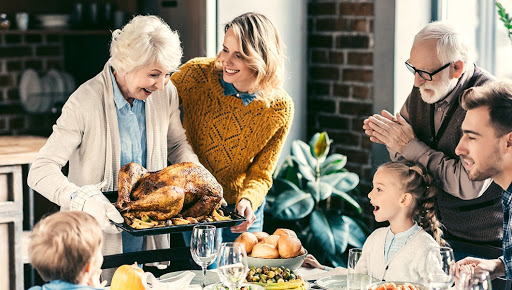 Sitting at the Thanksgiving table, your cousin remarks that her credit card was stolen in their data breach and was used to shopping during Black Friday last year. You quickly say, "That wouldn't have happened if you used Bitcoin," which leads to an awkward silence. "Isn't that what people use to buy illegal drugs?" your cousin finally asks, while your other relatives nod their heads. At this Thanksgiving Day, it's time to share the true meaning of cryptocurrency.
The first thing to do is to compare the cryptocurrency to cash. Remind your cousin that when she pays with cash, she doesn't have to give away any of her personal details unless the purchase requires it, and more importantly, the merchant has no access to get more of her money than what she gave him. Similarly, cryptocurrency works the same way in the digital realm. Therefore, cryptocurrency payment is also less open to fraud and theft comparing to credit card.
How to make profits with cryptocurrency
What's more, you can also make profits in crypto trading. In spot trades, investors buy cryptocurrencies like bitcoins and make a profit when BTC rise in price. But there are more opportunities to profit in another way: futures trading.
Compared to spot trades, futures trading enables investors to make a profit on both the upward and downward of the price trend. In other words, you can speculate on both BTC rising or falling. As long as you chose the right BTC trend direction, you are likely to earn money. Besides, futures trading is also called leverage trading, which means you can borrow X times the number of your assets from the exchanges and profit on a bigger scale if the market moves in the selected direction.
Bexplus is one of the most popular and reliable cryptocurrency futures exchange in the world and has offices in Singapore, Japan, US and Brazil and is constantly expanding worldwide. Bexplus provides BTC, ETH, LTC, EOS and XRP perpetual contracts for futures trading, and 100x leveraged profit model is also available on the platform.
Before Thanksgiving Day, Bexplus has prepared some special gifts for all users!!
Gift 1: All users can enjoy 50% service fees rebates for all trading pairs from 2019.11.22 to 2019.11.27 (UTC).
Gift 2: Only 1 day! On Nov. 28 Thanksgiving Day (UTC), all users can enjoy 100% service fees rebates for all trading pairs.
For example, User A traded on Bexplus during promotion 1 and the total service fees is 0.2 BTC, then User A will get 0.1 BTC rebates. User B traded on Bexplus on Thanksgiving Day and the total service fees is 0.5 BTC, then User B will get 0.5 BTC rebates. All rebates can be used to trade or withdraw.
Learn more: https://www.bexplus.com/activity/thanksgiving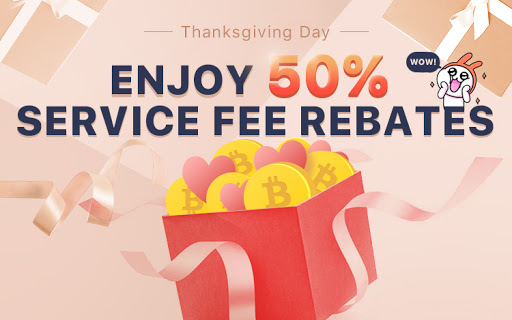 Furthermore, the New User Welcome Package ($10 bonus and $100 bonus for the first deposit) and 100% deposit bonus are also waiting for you, come and get them now!!
Follow Bexplus on:
Website: www.bexplus.com 
Facebook: https://www.facebook.com/Bexplusglobal/ 
Telegram: https://t.me/bexplusexchange
Twitter: https://twitter.com/BexplusExchange 
CoinField Announces Dates of its Sologenic IEO
CoinField will be launching the first initial exchange offering (IEO) of Sologenic on February 18th, the company announced today. 
Sologenic is an ecosystem built on top of XRP ledger that merges traditional financial markets with crypto assets. The ecosystem tokenizes over 30,000 stocks and ETFs from top global stock exchanges. It deploys SOLO coins for market-making and liquidity, providing purposes to operate.
In November 2019, Sologenic was nominated as "DeFi Project of the Year" at AI & Blockchain Summit in Malta.
After the successful launch of the VIP-Pre Sale, the European cryptocurrency exchange is offering participants the opportunity to buy SOLO during the public IEO sale, which will commence from February 18-25th, 2020. This will be the final chance to purchase SOLO at a fixed price of 0.25 USDT, before the public trading goes live in Q1 2020. All SOLO tokens can be purchased via USDT, USDC, or XRP during the SOLO IEO.
To purchase SOLO in the public IEO sale, users must have signed up for a CoinField account, passed the KYC verification process, and successfully funded their account before February 17th, 2020. The sale is not available to residents or entities in the US…
Four deadly consequences using a low-end broker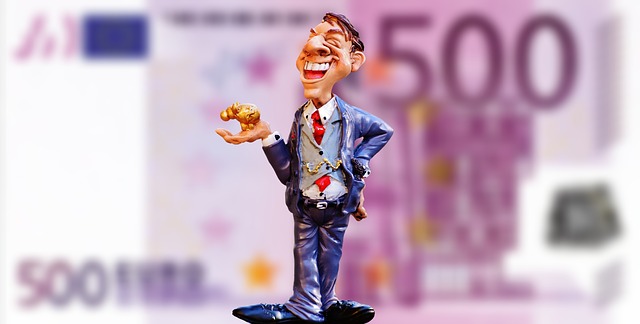 We all know trading is the best way to secure our financial freedom. Regardless of the economic crisis, traders can make a profit by executing orders in the Forex market. They execute the orders, traders use third party often known as Forex brokers. Unless you trade this market with a well-reputed Forex broker, it's tough to ensure profit. You might get scammed in the investment industry. People are always thinking about their trading strategy and working more than 10 hours to learn the art of trading. They even forget the role of premium brokers. If you chose an unregulated broker, you are going to suffer a lot in the investment industry. Let's learn to explore the consequences of choosing a low-end broker in the Forex market.
You might get scammed
If you trade this market with an unregulated broker, you might even get scammed. The traders are not aware of the fact, hundreds of false brokers are offering service only to get money from the investor's pocket. Once you deposit money, you will be able to execute a trade without any problem. But things will take a turn when you request a withdrawal. They will show hundreds of causes and freeze your trading account. If you want to save yourself from such a broker, you must choose the broker who…
Win a Zero Gravity Experience and €50,000 in BitStarz Space Level Up Adventure!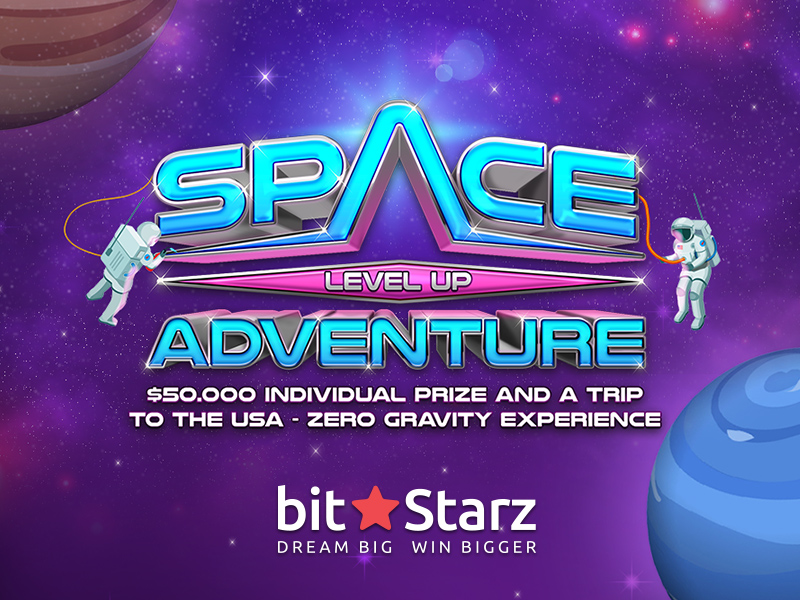 In a galaxy far, far away, there was an online casino like no other. Giving players a chance to win epic trips around the galaxy, tons of cash, the latest tech and, of course, cozy space adventure gear. To kick off the new year, BitStarz Casino is proud to announce the launch of its latest rocket-fuelled promotion Space Level Up Adventure!
There is an incredible Zero Gravity experience in the heart of the good ol' USA up for grabs, with €50,000 in individual prize pools, tons of super cool BitStarz merchandise, and even the latest MacBook Pro.
What are you waiting for? Read on to get the lowdown on how you can win all of this and much more!
Heading to the Edge of Space
When it comes to Space Level Up Adventure, the name of the game is, well, leveling up, with there being 40 fun-filled levels to go through. Each level presents a fresh challenge with new prizes to win, so keep on pushing if you want to win that Zero Gravity experience.
The first player to rocket to Level 40 will win tickets for two all the way to the United States. Once you're in the US, you will be whisked away by a private chauffeur to your luxurious hotel to…