Kind Ads – Streamlining the Digital Marketing Industry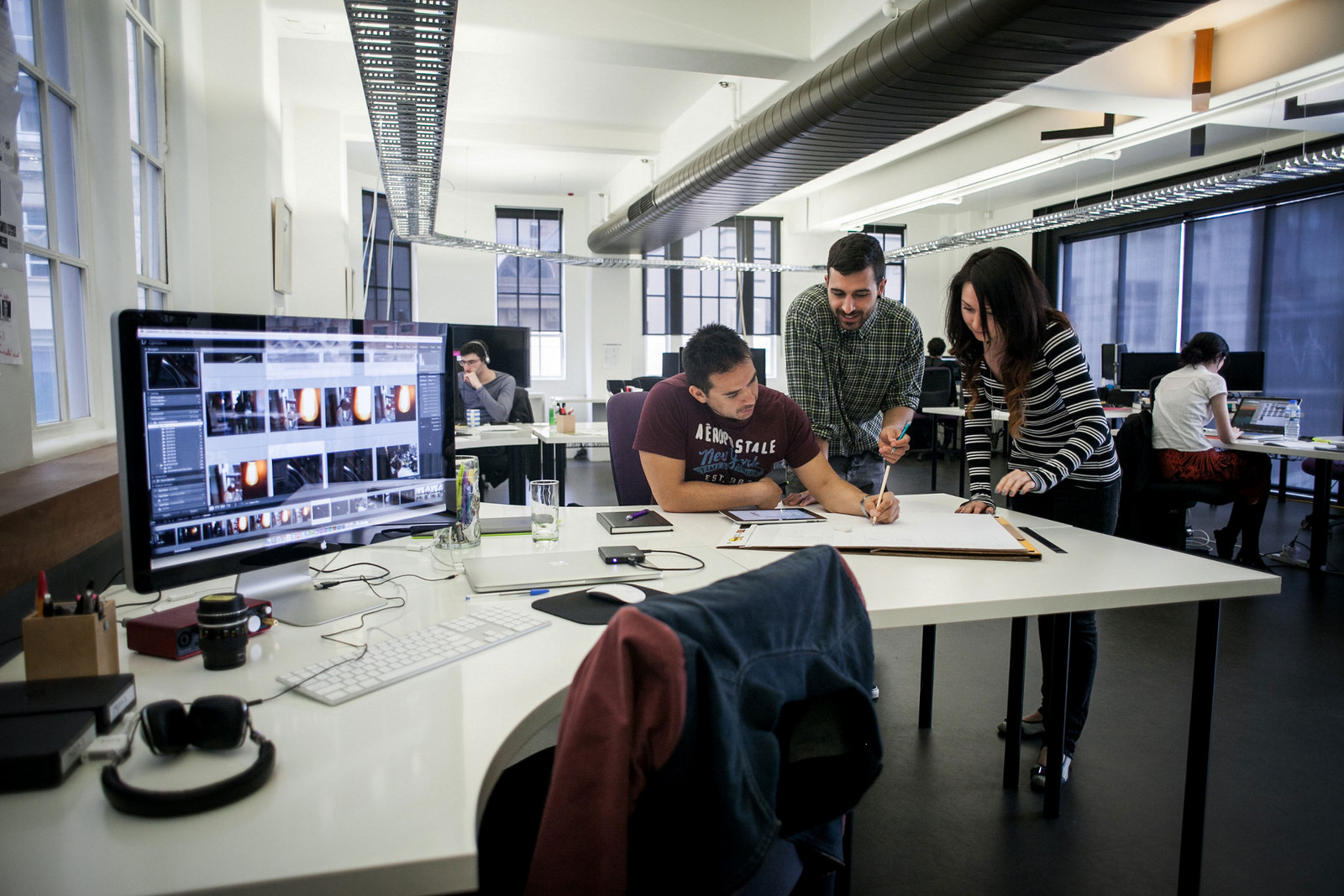 Kind Ads seeks to disrupt the traditional advertising model by addressing the main challenges that players have to contend with. It transforms the marketing model, allowing publishers, audiences, and advertisers to eliminate hurdles and reap the most benefit.
The current advertising model is seriously flawed.
Internet users have to contend with a constant stream of irrelevant ads that ruin their browsing experience. This ineffective content does little in the way of marketing and as a result, has a much lower ROI than companies anticipate when they pay for ads.
On the other hand, publishers are always looking for the best way to reach their target audiences and get immediate payment. But they face insurmountable challenges on both counts. Advertising companies also have to deal with ever-rising costs, a large portion of which ends up in the middleman's hands.
Getting Rid of Third-Party Intermediaries
The current advertising model treats the information collected from its users as a trade secret, protecting it by all means from the access of publishers and advertisers. As a result, they hold a monopoly-influence over the market in terms of demographics. This makes it impossible for any other players to achieve efficient targeted advertising.
The Kind Ads model breaks down the current information asymmetry by creating a transparent framework in which industry participants operate. Everyone including the end-user has the opportunity to gain from the system's incentive structure.
A Bridge Connecting All Players
The Kind Ads ecosystem proposes a comprehensive solution that allows everyone in the current ecosystem to achieve their objective without a struggle.
On the one hand, advertisers will pay little to no fees, something that traditional ad networks charge heavily for. At the same time Publishers, who have been trampled by ad networks for nearly two decades will finally the vast majority of the revenue they deserve, and without delay. Finally, internet users will get relevant and non-intrusive ads.
Benefits for Everyone Involved
User privacy is at the core of this ecosystem as it intends to develop a less intrusive model by minimizing unwanted ads. The network's users will be able to opt out of adverts and specify the amount of communication that they find suitable according to personal preferences.
These facilities will give the ecosystem an opportunity to weed out low-quality content publishers. At the same time, the users will be in a position to keep track of what publishers do with their data. They will specify the terms of use for their data and will get incentivized to offer greater access.
Publishers on the platform will be subject to a rating algorithm based on the effectiveness of their campaigns and information from Oracles like Google Analytics. Publishers will have options to help them boost their score to increase their popularity and earning power on the platform. This system will make it easy for advertisers to identify the best publishers to work with and ensure a good ROI for their brand marketing campaigns.
At the moment, advertisers have no platform on which they can directly run their campaigns and reach target subscribers across several publishers. This ecosystem, however, allows the two parties to connect transparently, execute ethical subscriber transfers and track the effectiveness of their campaigns. And a major highlight of the platform is that it charges zero fees for advertisers.
Integration Capacity
The Kind Ads ecosystem also offers integration capability with various market apps. This allows app providers to launch their new and existing innovations on the network without compatibility issues. The platform is browser agnostic and this is a major merit that it holds over competitors.
BAT is one of its foremost competitors but compared to Kind Ads, it is rather impractical due to the browser hook, whilst Kind Ads works with all the browsers.
The Team behind the Project
The team behind the project inspires confidence in the model as it is comprised of seasoned market players with years of experience in related fields. The executive team is made up of co-founders Saulo Madeiros and Rafael Mayrink, who also cofounded NBPR International LTDA, an agency that assists large enterprises with their digital marketing campaigns. Their client base currently spends a total of more than $100 million annually on marketing.
Neil Patel is an active advisor to the company; he founded QuickSprout, KISSmetrics, and CrazyEgg, and has assisted industry bigwigs like Amazon, Viacom, and NBC to increase their revenue. Trevor Koverko brings in experience from his own blockchain company as well as his advisory role on the Ethereum network.
Kind Ads has a simple mission, which is to create a one-of-a-kind online advertising platform that reclaims power from the middleman and hands it back to the users, publishers, and advertisers. This will greatly streamline the industry and result in the greatest good for all players.
Disclaimer: This article should not be taken as, and is not intended to provide, investment advice. Global Coin Report and/or its affiliates, employees, writers, and subcontractors are cryptocurrency investors and from time to time may or may not have holdings in some of the coins or tokens they cover. Please conduct your own thorough research before investing in any cryptocurrency and read our full disclaimer.
Image courtesy of Kuldeep Singh via Flickr
Bitcoin Price Outlook Ahead of Powell's Speech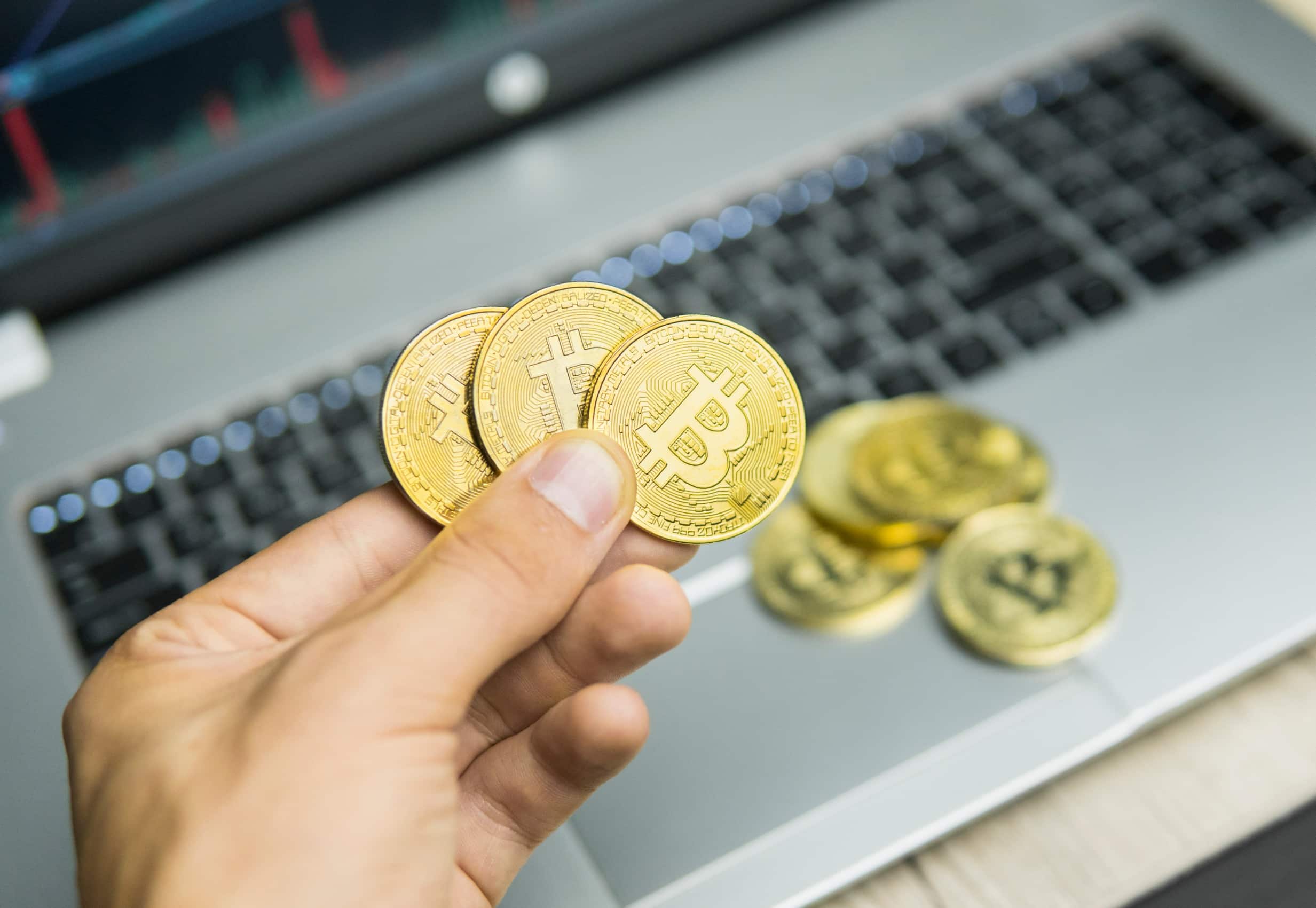 Bitcoin price has been relatively stable over the past few days after volatility picked up during the weekend, pushing the price lower by more than 3%. At the time of writing, the flagship cryptocurrency, Bitcoin, was trading at $26,255.55. As it continues to dominate the crypto market, ranking 1st, its total market capitalization slightly declined over the past day to $5.12 billion. Additionally, the total volume of BTC traded over the same period slumped by more than 32%.
Economic Concerns
Data published on Tuesday showed that the Conference Board Consumer Confidence Index declined in September to 103.0, down from a revised 108.7 in August. This was its lowest level since May 2023 and marked two consecutive months of decline. The Present Situation Index, which measures consumers' assessment of current business and labor conditions, rose slightly to 147.1 from 146.7.
The Expectations Index, which measures the consumers' near-term prospects for business, income, and labor market conditions, dipped to 73.7 in September, down from 83.3 in the prior month. The Expectations Index fell below the crucial level of 80, which signals a recession within the next year. Consumer fears of a looming recession also ticked higher in September amid the short-term economic contraction anticipated in the first half of 2024.
Focus will be on Fed Chair Jerome Powell's speech on Thursday which is likely to add volatility and create a bearish environment for traders. As such,…
Ethereum Price Faces Rejection at $1,620 in the Wake of Market Challenges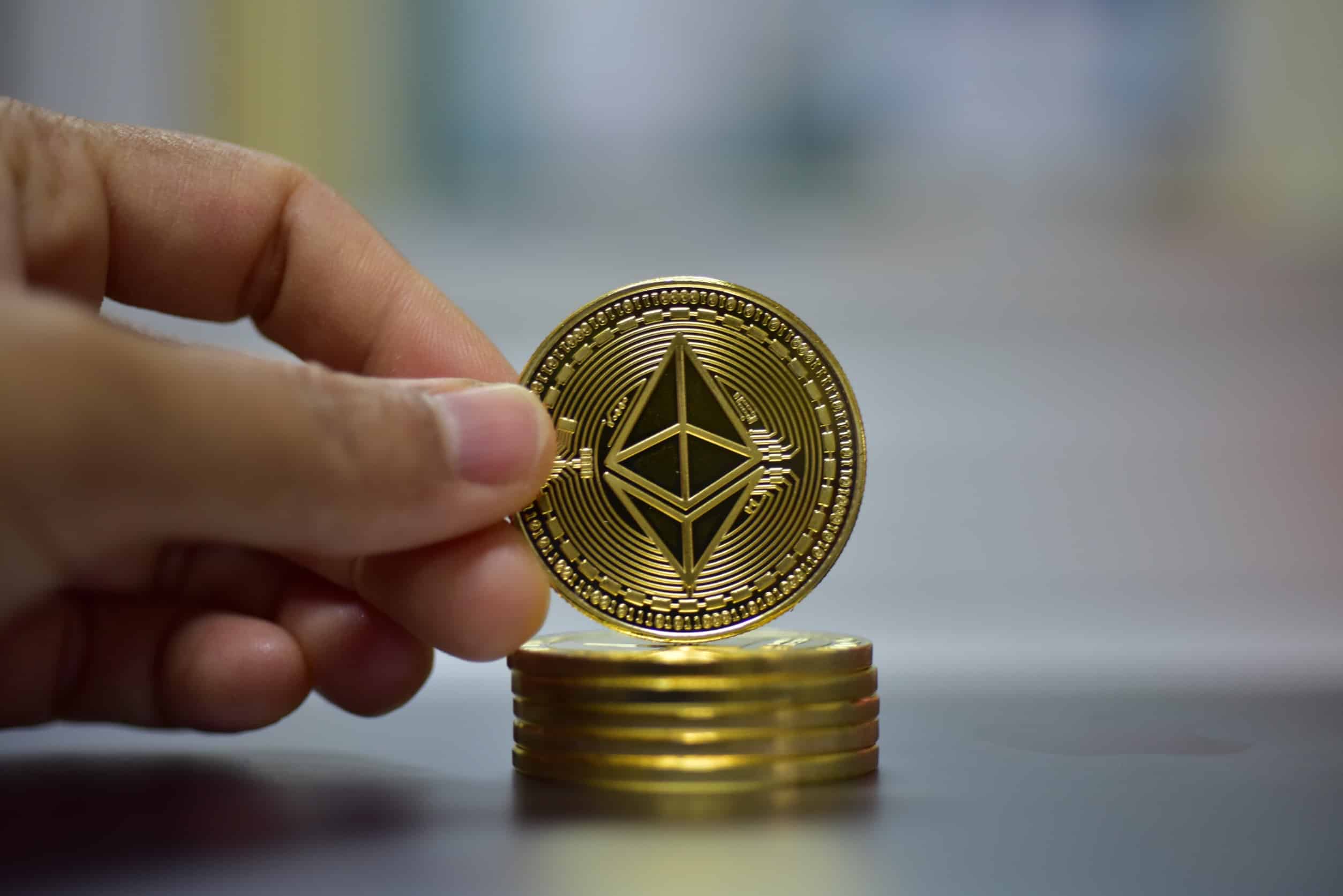 Ethereum price has been struggling in recent weeks on the back of its unstable on-chain performance and global economic uncertainty. The general market performance has not helped much either, as most altcoins have failed to hold an upside momentum. Ethereum, one of the most valuable assets in the cryptocurrency market, has dipped by nearly 3% in the past week and more than 5% in the month to date.
Fundamental Analysis
Ethereum price has been on a consistent bearish trajectory over the past few weeks against the backdrop of a dull crypto market and a stronger dollar. The dollar index, which measures the performance of the greenback against six major currencies, has been hovering around its highest level since December 2022 since Thursday. At press time, the dollar index was trading higher at 105.720. A stronger dollar tends to be bearish for risk assets, particularly cryptocurrencies.
Investors have been assessing the economic outlook, considering what could be next for interest rates and the economy, ahead of a string of key economic data due later this week. Investors will be looking at the data from the housing sector, as well as the CB Consumer Confidence data slated for Tuesday. Additionally, the quarterly GDP data for Q2 is expected to be published later Thursday, concurrently with the initial jobless claims.
The Fed's favorite inflation gauge, the personal consumption expenditure index (PCE), is also expected to be published on Friday. Various…
Cardano Price Needs to Clear Major Hurdle at $0.2785 for a Bullish Breakout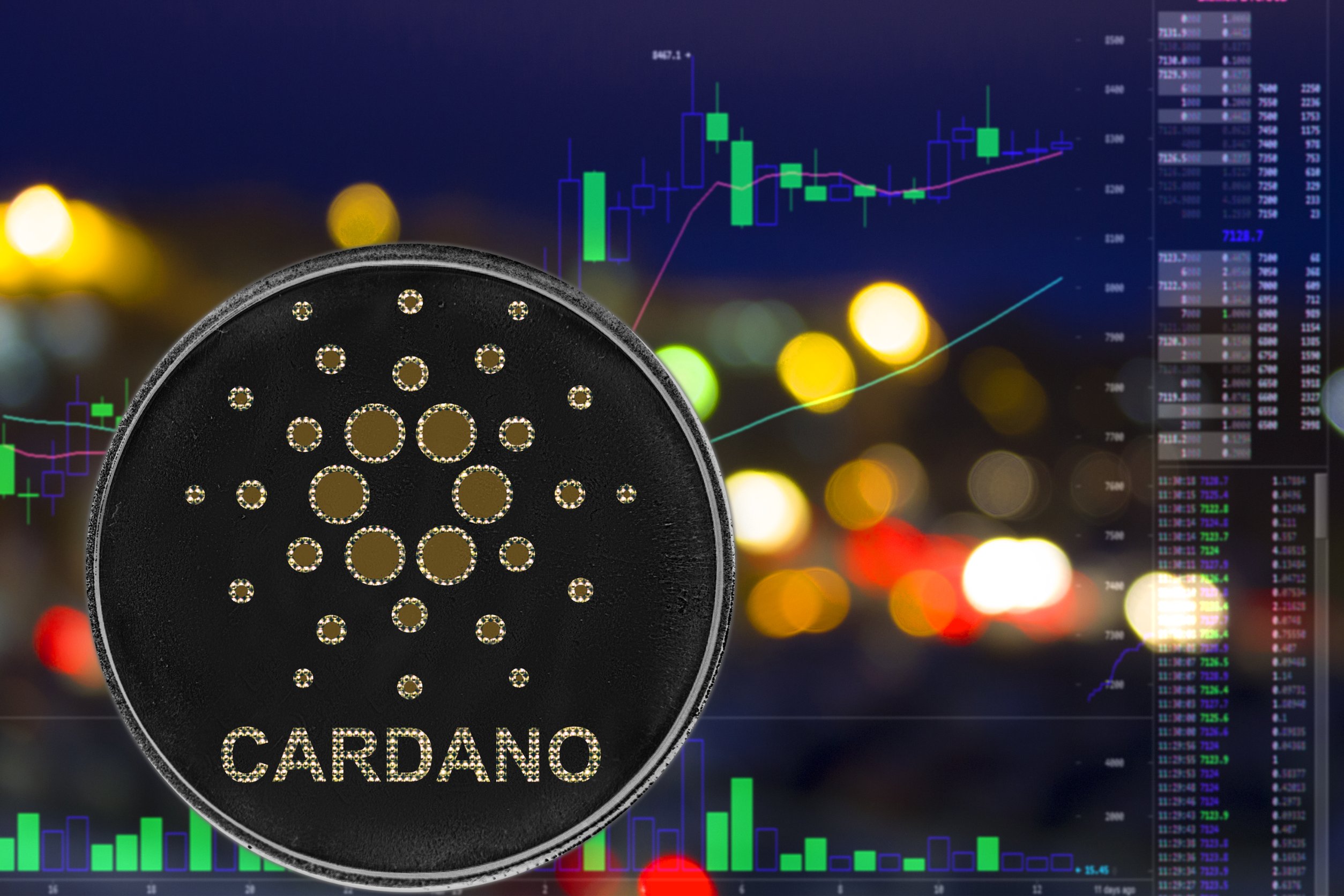 Cardano price has been on a steep downward trajectory for the past few weeks on the back of a dull market and global macroeconomic concerns. The altcoin is down by nearly 6% in the month to date and more than 3% in the past week. Additionally, ADA price has shed more than 30% in the past six months, with its year-to-date price remaining in the red. Cardano's total market cap has shrunk by more than 1% over the last day to $8.6 billion, while the total volume of the asset traded over the same period edged 13% lower.
Fundamentals
Cardano price has recorded significant losses in recent weeks in tandem with the global cryptocurrency market. Most of the digital assets have been treading waters over the past few weeks, with the premier cryptocurrency struggling to break above the crucial level of $27,000. The global crypto market cap has increased slightly over the past 24 hours, while the total crypto market volume decreased by 25%.
The Crypto Fear & Greed Index, which is a key measure of the emotions driving the cryptocurrency market, is a fear level of 39, slightly lower than the fear level of 42 recorded last week. A fear level usually indicates a decline in risk appetite by investors which might prompt traders to sell irrationally.
Investors have been assessing what could be ahead for the economy while weighing the outlook for interest rates after…