TopiaCoin – A Pioneer in Providing Data Security for Blockchain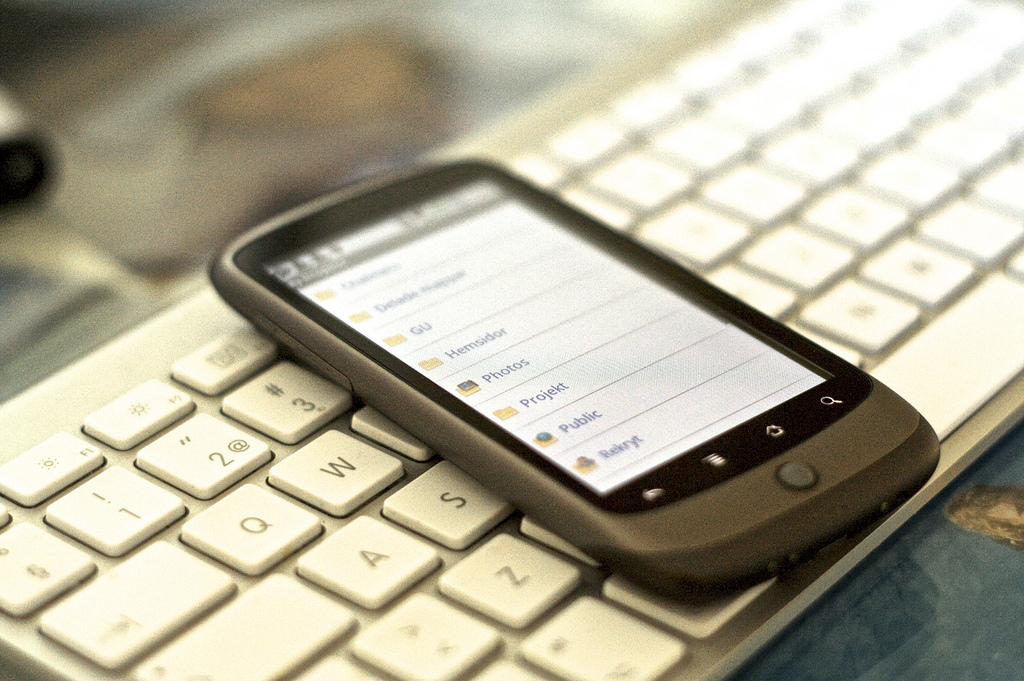 TopiaCoin proposes a secure network that will offer a data security layer to protect digital assets within decentralized applications (DApps). It seeks to be the first truly secure blockchain network, using military-grade security technology to solve data-sharing challenges on the current system.
The internet is constantly evolving to add greater personal convenience to its users by presenting tailored content based on big data analytics. While this may sound appealing at face value, its implications often come as a surprise to users. This so-called convenience is facilitated by the collection and exploitation of personal data from device users. The data is then stored in central repositories where it is vulnerable to breaches, leading to even further exploitation.
Blockchain technology, on the other hand, has set in motion a crucial revolution thanks to its decentralized framework, eliminating centralized authority exploitation. But applications based on the technology have no real security when it comes to digital assets. Their security capabilities only extend as far as protecting transactional data.
A Decentralized Security System for Blockchain Applications
The internet addresses the problem of secure data sharing by the use of data encryption technology. However, this technology is dependent on centralized authorities that act as gatekeepers on the model. A decentralized network cannot therefore employ a similar system since the whole essence of it is to eliminate the gatekeeper role from its structure.
No technology currently addresses this need. There are decentralized file storage systems like FileCoin and MaidSafe. While these are great solutions, they only go as far as to offer secure storage for digital content, but there is no solution for secure data sharing.
To address this critical gap, TopiaCoin has developed a secure point-to-point network that will protect data and digital files. The networks protocol automatically shreds and encrypts all content, and only makes it accessible for the intended recipient. This innovation will prove to be critical for developers of DApps on blockchain networks as it excludes the need for each to create their own security system. It will combine file-sharing protocols as well as libraries to enable integration of the service onto every conceivable blockchain network.
Practical Applications for the Network
The TopiaCoin network will make it possible for users to share sensitive digital assets and information such as title deeds, wills, financial data and medical records, with the confidence of complete privacy and security. Users will be able to create their own workspaces and invite desired members with whom they can share information securely, thanks to the shredding and encryption capabilities of the network. After sharing, the data will again be shredded and re-encrypted to ensure security regardless of the storage space. Only the authorized recipients will be in a position to access this information.
The network can also be used for a variety of other possible use cases. For instance, companies that deal with sensitive data require a secure messaging system that can build a messaging app on the SDFS network. Professionals like lawyers and accountants can also create DApps on the network for the transfer of confidential documents with clients.
An Impressive Background
The company behind the product, Topia Technology, has years of experience as it has been in business for the past 15 years. Its proposed security system is based on a patented security model known as Secrata, a military grade security platform. Secrata is the only enterprise security platform with a triple layer of protection, armed with features to secure content against both brute force attacks and malicious threats.
This is a fully working product that was developed within US government agencies such as the Army, the Air Force, TSA and FAA. These are all entities that require high security as well as strict performance paradigms and goes to give credence to the viability of the Secrata platform. The TopiaCoin ICO was structured by Wilson Sonsini Goodrich & Rosati, and is a security offered through a SAFT.
The TopiaCoin team, headed by CEO Janine Terrano, recently welcomed Stan Larimer to its Board of Advisors. He is the co-founder of Cryptonomex and BitShares, both of which are blockchain-based companies.
Token Sale Details
The TopiaCoin secure network has scheduled a public sale event due to start on May 15th, 2018 and close on June 5th, 2018. The token will have a total supply of 300 million TopiaCoin and will be strictly for accredited investors. From the total supply, 210 million tokens will be offered for the public sale.
More information about the TopiaCoin project and its upcoming ICO is available on the network's official website.
Disclaimer: This article should not be taken as, and is not intended to provide, investment advice. Global Coin Report and/or its affiliates, employees, writers, and subcontractors are cryptocurrency investors and from time to time may or may not have holdings in some of the coins or tokens they cover. Please conduct your own thorough research before investing in any cryptocurrency and read our full disclaimer.
Image courtesy of Johann Larsson via Flickr
The Impact of SEC Regulation and the Crypto Bear Market on Ethereum
Way back in June 2017, it was beginning to look inevitable that the flippening would occur and Ethereum would take over the top spot of cryptocurrency market caps. With smart contract capabilities and an order of magnitude more potential applications than Bitcoin, everybody was keen to jump on the Ethereum bandwagon.
Of course, a lot has changed since then.
The speculation-fueled bull run that culminated at all-time highs in late 2017 for Bitcoin and January 2018 for altcoins was unsustainable. Talk of a global paradigm shift appears laughably premature in hindsight.
Today, prices have collapsed across the entire market, with Ethereum itself breaking below $100 last December after all-time highs of $1.4k just 11 months prior. Although a mini-recovery has ensued in early 2019, the situation continues to look bleak and the reputation of cryptocurrencies for the general public is still far from stellar.
Prominent blockchain expert Peter Du, the founder of Du Capital, recently explained the crux of the problem, saying:

"Cryptocurrencies, which were once the new darling and dream of investors have now taken a backseat, given the current crypto blizzard. To be sure, maintaining hundreds of billions of dollars in valuations supported by unsecured coin issuance was…
Bexplus Trader Expert Sharing: Which Investment in Bitcoin can Make Profits?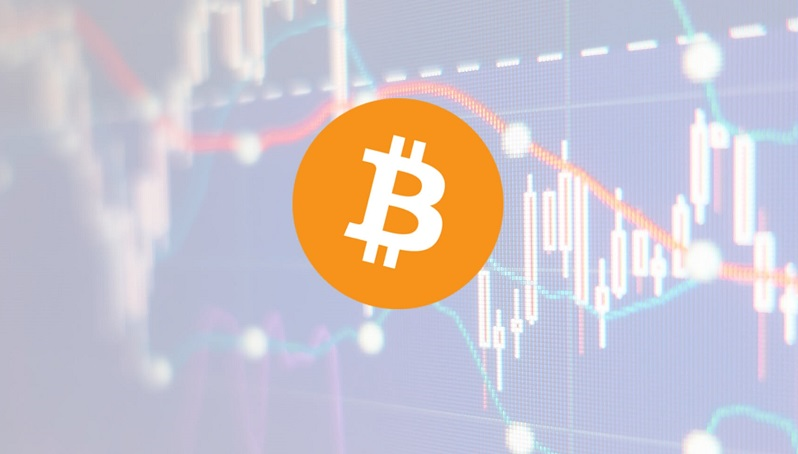 At this time last year, Bitcoin was reaching its all-time high price. However, the whole year past, its price declined by 80% since then. BTC speculators or investors don't seem to be getting tired of its "disruptive" price falling. And a lot of people that missed out on the late 2017 and early 2018 price hike, jump in the crypto world, expecting to make quite a fortune when it hits its former levels. But the story just goes the opposite way. So is it possible to profit from BTC investment? In the following part, we will explore 3 types of profitable BTC investment.
Measure 3 Common Types of BTC Investment
Invest in BTC Spot and Wait for Appreciation
Bitcoin spot trade might be the first transaction type that most investors will opt for when they just entered the cryptocurrency area. Investors can directly buy BTC with fiat currencies. The only way to earn money with BTC spot is waiting for its price rising. Unless you are a BTC believer and willing to wait for its appreciation in several years, you should turn to another type of investment.
Exchange BTC to USDT and Earn the Spread
USDT is the cryptocurrency version of US dollar and also considered as a stable cryptocurrency. Generally speaking, when the BTC, as well as other cryptocurrencies, drop, USDT may perform…
Crypto Venture UpStake is Redefining the Industry with a Proof-of-Burn Stable Coin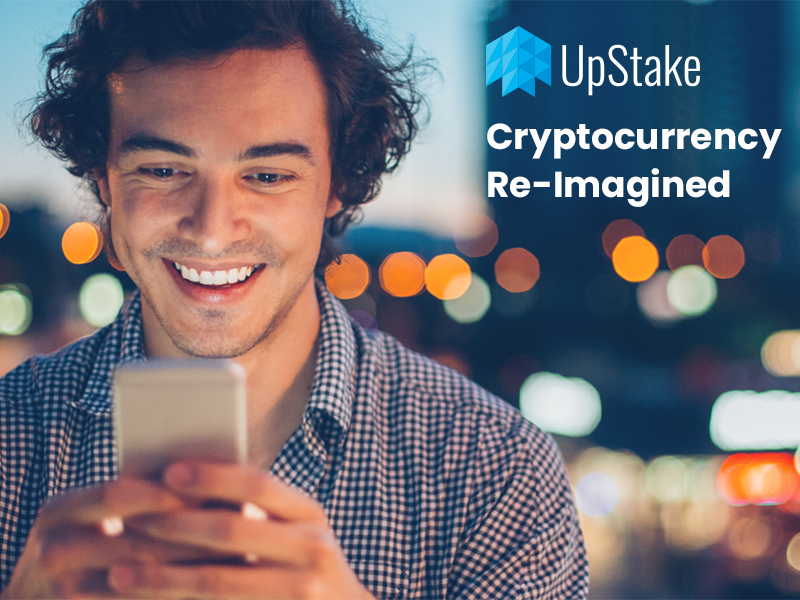 UpStake, an exciting cryptocurrency project officially launched last year, is all set to take the global crypto community by storm. Unlike hundreds of crypto ventures that fail to make any impression, UpStake is dedicated to delivering a stable digital currency that will pave the way for mass adoption around the world.
London, UK – Jan 16, 2019
London-based crypto startup UpStake is well on its way to revolutionising the global cryptocurrency industry by eliminating many of the limitations that have stifled growth for years. Launched in 2018, this promising initiative is focused on ensuring mass adoption of cryptocurrency by providing a usable, stable form of digital currency to the crypto and blockchain communities across the globe.
This proposed blockchain ecosystem is built around UpStake tokens (UPS), the platform's proprietary token. UpStake asserts that these tokens have been designed to increase in value over time, and set the stage to build great products and services which result in better user experiences.
In order to ensure continuous increase in value of UPS over time, UpStake has built a Proof-of-Burn model that burns a certain percentage of tokens sold through their exchange.  This model helps create the value that contributes to the ever-growing price point of the token. It not only enables the token price to…