Last Week's Top 3 Most Significant Crypto Events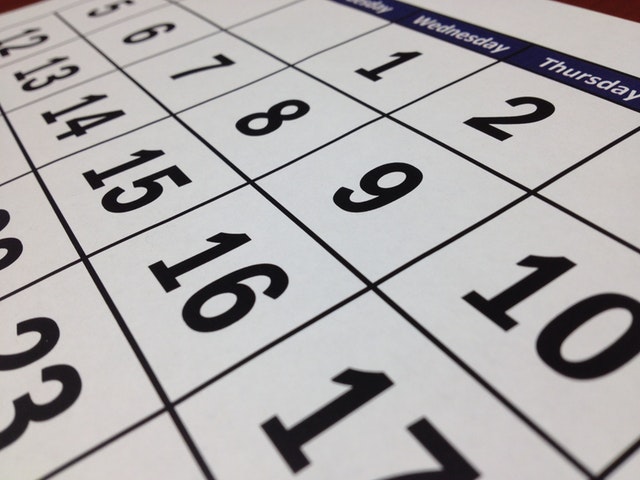 The crypto space never sleeps, and there is always something going on. Every day, there is some interesting event worth mentioning, some of which may even have significant consequences on the entire crypto space. With that in mind, here are the top three crypto events related to the crypto space that occurred in the previous week, and which may have impacted the world of digital currencies in one way or another.
1) A crypto Whale moves a large portion of XRP
Many have probably already heard the term "Crypto Whale," as it is quite common to find discussions mentioning them and their activities. The term is a name used for coin holders which tend to buy, sell, or move massive amounts of digital currencies. These are usually professional investors with large funding who can impact the crypto market in any way they please, and make the prices rise or fall depending on their calculated business decisions.
They are called Whales because of the large amounts they move, which usually have a pretty big impact on the market. And, since they are so influential, there are many in the crypto space that have made it their mission to follow the activities of known Whales, and base their business decisions regarding the Whales' movement.
One example is the Twitter account known as Whale Alert, which has around 50,000 followers. This account regularly posts updates regarding the biggest movements of Whales, whether it is a coin sale, purchase, or just movement from one wallet to another. The account also tends to indicate how big of a Whale in question is, by posting red light emojis in the report. The more red lights the report has — the bigger the Whale in question.
Well, earlier this week, Whale Alert reported several XRP movements made by a Whale that deserves 10 red lights. Whale Alert also reported that the Whale moved several hundred million dollars in XRP. The first movement was from Ripple OTC Distribution wallet to an unknown wallet, and it contained 392,834,643 XRP ($114,187,437).
🚨 🚨 🚨 🚨 🚨 🚨 🚨 🚨 🚨 🚨 392,834,643 #XRP (114,187,437 USD) transferred from Ripple OTC Distribution wallet to Unknown wallet

— Whale Alert (@whale_alert) January 28, 2019
The second one included 463,420,929 XRP ($136,324,998), which were moved from Ripple to Bitstamp.
🚨 🚨 🚨 🚨 🚨 🚨 🚨 🚨 🚨 🚨 463,420,929 #XRP (136,324,998 USD) transferred from Ripple to Bitstamp

— Whale Alert (@whale_alert) January 28, 2019
2) Weiss Ratings had a change of heart regarding TRON (TRX)
Weiss Ratings is a well-known group that was established to provide crypto investors with investment advice. The group also regularly publishes various reports, in which they take a closer look at some coins and rank them in accordance with numerous aspects. These may include anything, from the project's technology and goals, to their performance, and how good of an investment the project may be.
With that in mind, it is worth remembering one rule that every trader and investor need to keep in mind — investment advice, even if coming from a professional, is still just advice. The crypto world is far too volatile and unpredictable for anything to be set in stone, which is why investors and traders should seek out other peoples' opinion but also form their own before making the final decision.
The event that happened earlier this week is proof that even professionals make mistakes, and end up changing their mind. The event in question is Weiss Ratings, who gave TRON quite a tough time in the past, now praised it by stating that it is a promising project.
It appears that several of TRON's actions managed to change the group's mind about the project, including the hiring of a former US SEC official, which silenced any claims that the project is a scam which simply copied Ethereum's code under a different name.
3) Cardano (ADA) might take the spotlight in 2019
It is no secret that 2018 has been a terrible year for cryptos. Their prices were shot down from their all-time high, and many have dropped by as much as 80%, or even more, depending on the project. However, there are indications that 2019 will be much more favorable for everyone involved with the crypto space, with some projects taking the spotlight away from the old hits.
One such project is Cardano (ADA), which shows all signs that it is ready to make a serious impact on the crypto space. The coin has always been surrounded by a lot of positive news and developments, while it managed to avoid any scandals or controversies. Furthermore, it also announced some big improvements, such as the upcoming Shelley release, which is scheduled to come to pass within Q1 of this year.
The Shelley release will be a big move towards decentralization for Cardano, and since decentralization is what the market and its participants currently desire the most, this will likely draw a lot of new users to the project. As mentioned earlier, nothing is set in stone, and that includes predictions regarding different cryptos. However, the potential is there, and while investors are encouraged to make their own opinions and deductions, pointing out that Cardano is worth keeping an eye on in 2019 should be taken into account.
For the latest cryptocurrency news, join our Telegram!
Disclaimer: This article should not be taken as, and is not intended to provide, investment advice. Global Coin Report and/or its affiliates, employees, writers, and subcontractors are cryptocurrency investors and from time to time may or may not have holdings in some of the coins or tokens they cover. Please conduct your own thorough research before investing in any cryptocurrency and read our full disclaimer.
Image courtesy of Pexels
3 Altcoins That Are Outperforming Bitcoin and Will Likely Face Consequences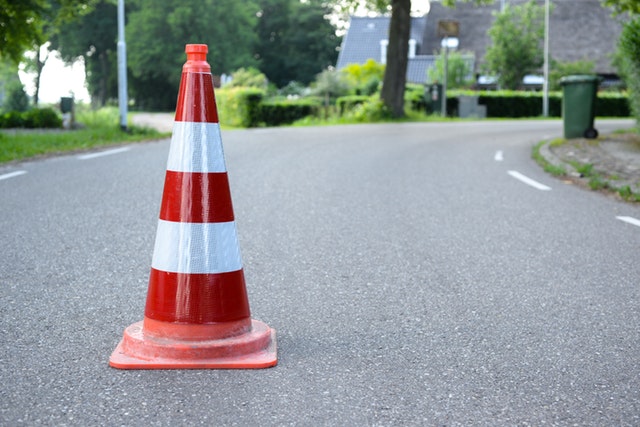 The crypto market is going through a period of massive recovery in the past few months, which has caused the investors' optimism to return. While all eyes are on Bitcoin (BTC), as usual, the largest coin seems to be struggling with a major resistance level at $8,000 at the moment. While this level was breached a few times now, every breach resulted in a correction.
At the time of writing, BTC is approaching this level yet again, with its current price being at $7,985,79, and rising further. The price managed to grow by 1.06% in the last 24 hours, and will undoubtedly hit $8,000 in a matter of hours, if not sooner.
However, while Bitcoin continues to remain volatile and struggles with waves of growth and decline, there are some altcoins that are not following its path. Of course, most of them are performing in pretty much the same manner as BTC, as they always had. But, a few coins have actually managed to outperform Bitcoin in recent months.
While optimists believe that this might lead to decoupling from Bitcoin — something that only Binance Coin (BNB) managed to pull off up to this point — it is likely that there will be consequences for these cryptos. This likely means that a price drop for these specific coins awaits somewhere in the near future, as outperforming BTC…
Why Binance May Be Crucial for Tron (Trx) to Reach $1
TRON (TRX) has been one of the most popular crypto projects in the past year. The coin has received a lot of attention from the entire crypto community, and although the impressions may differ —  the fact is that TRX is one of the most talked-about coins, even today.
However, while the project managed to achieve a lot in less than a year — launch its MainNet, start multiple massive projects, launch dozens of dApps, hundreds of smart contracts, its own DEX, new token, and more — its price remains quite low. Undoubtedly, one of the reasons for this is its massive supply. TRX circulating supply is over 66 billion coins, while the total supply is over 99 billion.
Even so, the coin is believed to be massively undervalued, with its current price sitting at $0.028129, according to TradingView. This price, together with a market cap of $1.88 billion, pushed the coin out of the list of top 10 largest cryptocurrencies, and it currently sits at 11th spot. But, many believe that this is not a permanent position for TRON. In fact, its community believes that it is only a matter of time before TRON rises through the ranks, and its price hits $1. And, the way for the coin to achieve this is believed to be through Binance.
TRON and Binance
Binance is one of the world's…
Why Tron (TRX) Price Won't Remain Low for Long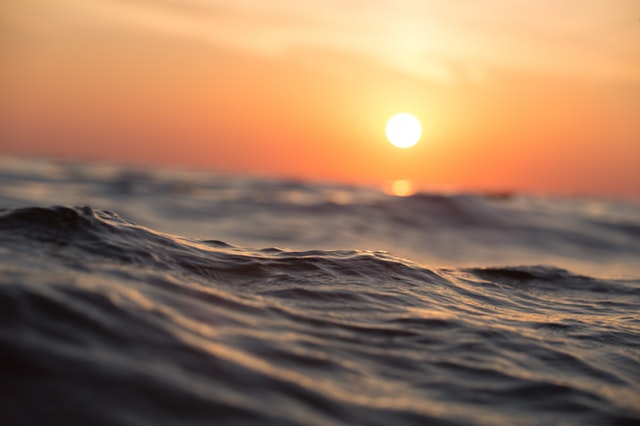 TRON (TRX) has been one of the most popular cryptocurrencies in recent years. The project has achieved a tremendous amount of success in less than a year, and while the first birthday of its MainNet is approaching, TRON certainly continues to impress to this day.
With that said, its price is still noticeably low, and many would agree that the project is heavily undervalued. The low price even allowed other projects to push it out of the top 10 list, with TRX currently being the 11th largest cryptocurrency by market cap. However, it is likely that TRON will not remain undervalued forever, and that its price might soon see a surge that its entire community has been waiting for, for a long time now.
Why TRX might see growth soon
As many undoubtedly know, TRON is a lot more than just a cryptocurrency. It has developed a massive ecosystem, which offers a development platform for coins, smart contracts, and dApps. It also acquired BitTorrent last year for its Project Atlas, which will allow torrent users to earn crypto through participation in content sharing.
For this purpose, it also launched BitTorrent (BTT) token, which saw its launch on January 28, 2019 on Binance Launchpad. This was dubbed the most successful ICO in history at the time, although several coins launched since then have broken its record.
In addition,…