Lite.IM Dethrones Facebook After Integrating Crypto Wallet With Popular Messaging Platforms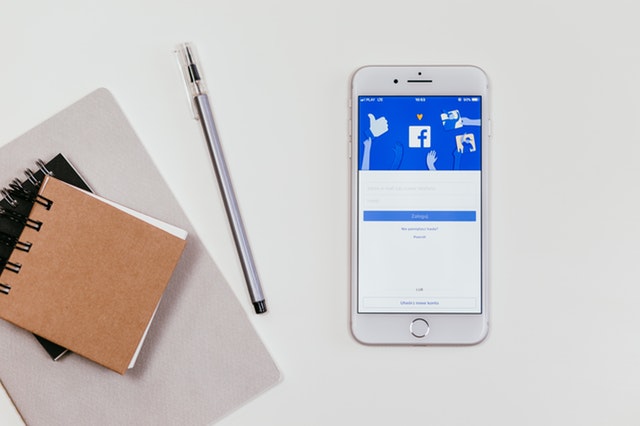 With the crypto markets in turmoil, especially after news about a potential hack at Cryptopia, traders and investors need to turn their attention away from day trading.  Instead, crypto traders really need to think long-term and identify projects that are sure to win in the long-term.  In particular, one crypto company is making major headlines after winning an all-important technology battle against the mighty Facebook.  That company is Zulu Republic (ZTX).
Zulu Republic Develops Lite.IM
Zulu Republic is an ecosystem of blockchain tools and platforms, designed as a place where people, businesses, and organizations can thrive on their own terms.  And indeed, Zulu Republic has hit a grand slam with their development of Lite.IM.
Lite.IM is a crypto wallet that has been integrated with several of the most popular messaging platforms such as Facebook Messenger and Telegram.  In addition, users in the U.S. and Canada can also exchange and manage crypto balances through SMS.  Although not all cryptocurrencies are available, the team has selected four of the most popular currencies which include Litecoin (LTC), Ethereum (ETH), Bitcoin (BTC), and the native currency of Zulu Republic (ZTX).
Telegram and Facebook Messenger are extremely popular platforms.  But, potentially even more exciting news, is that the Lite.IM team plan to announce WhatsApp integration in the next 1-2 weeks.  There is a reason why Facebook acquired WhatsApp in 2014, for approximately $19 billion.  WhatsApp has some truly jaw dropping statistics:
1.5 billion users
1 billion daily active WhatsApp users
60 languages supported
To put those numbers into context, Facebook Messenger has approximately 1.3 billion users and Telegram has approximately 200 million.  So clearly, the integration of Lite.IM with WhatsApp will be a milestone achievement.  And what's even more impressive is that it was accomplished before Facebook.
Lite.IM Values Privacy Rights
In late December, Bloomberg reported that Facebook would create its own cryptocurrency for money transfers within its highly popular messaging application, WhatsApp.  Specifically, Bloomberg had the following to say:
Facebook Inc. is working on making a cryptocurrency that will let users transfer money on its WhatsApp messaging app, focusing first on the remittances market in India, according to people familiar with the matter.  The company is developing a stablecoin — a type of digital currency pegged to the U.S. dollar — to minimize volatility, said the people, who asked not to be identified discussing internal plans.  Facebook is far from releasing the coin, because it's still working on the strategy, including a plan for custody assets, or regular currencies that would be held to protect the value of the stablecoin…"
There are a few interesting things to take note of.  First, while India certainly has a massive user base, it seems odd to focus on one particular country.  Marketing the cryptocurrency to India and the rest of the world are not mutually exclusive actions.  So, it seems that Lite.IM is superior in this regard as it is focused on capturing a global audience, rather than a regional one.  Second thing to take note of is Facebook's seeming inability to protect privacy rights.  They've been at the center of numerous privacy scandals including:
Russia Election meddling
Cambridge Analytica data breach
Facebook computer network data hack
Now it's not entirely fair to single out Facebook.  It seems that many companies in today's world are having trouble protecting their customers' data.  But those other companies aren't attempting to start their own cryptocurrencies, Facebook is.  Cryptocurrency, by its very definition, demands the strictest forms of security and protection.  And while I have my doubts about Facebook's ability to protect users, I don't have the same doubts about Lite.IM.
With Lite.IM, customer's private keys are RSA encrypted with their password.  And unlike Facebook, Lite.IM doesn't ask for that information and therefore cannot store it.  Facebook has clearly had issues with third parties gaining access to users' data.  Because of the approach that Lite.IM has taken, third parties have no chance.  Users can rest easy.
Simplicity of Using the Lite.IM Wallet
When new technology projects attempt to gain global adoption, the key to success simplicity.  Not everyone is going to have the same technical skill.  So, it's imperative that projects be intuitive and fairly easy to use.  Fortunately, Lite.IM is just that.
In order for users to purchase, send, receive, and manage their cryptocurrencies on the previously mentioned platforms, all they need to do is send text-based commands to the Lite.IM bot.  The Lite.IM bot links on the messaging platforms are:
Facebook Messenger – @Lite.IM
Telegram – @LiteIM_bot
SMS – 760-LITEIM-0 (760-548-3460)
While the link hasn't been revealed yet for WhatsApp, it certainly will be just as easy to remember and use as the above ones.
Global Adoption of Cryptocurrency
On Zulu Republic's website, their stated mission is to advance the development of decentralized technologies, to promote human rights and empowerment around the globe, and to reduce the global digital divide.  This is an admirable mission and one that can be accomplished through global adoption of cryptocurrency.  In many parts of the world, inflation is a major problem.  Citizens of many countries face the struggle of working long hours for little pay, and then have to watch their hard-earned savings erode because of government mismanagement.
One way to combat inflation is through promotion and marketing of cryptocurrency.  A good example of this is Venezuela, where many citizens are accumulating and actively using cryptocurrencies to preserve their savings.  The main problem with cryptocurrency is how to get started.  Many potential users are scared off either because of their limited knowledge or the difficulty in getting started.  And with all of the reported hacks, it's no wonder why many are skeptical.
Lite.IM has taken giant steps toward reducing the stress and uneasiness that new users might feel.  Being able to manage one's cryptocurrencies in a comfortable and familiar environment (Telegram, SMS, and Facebook Messenger) will do wonders toward increasing global adoption of cryptocurrency.
Bottom Line
When Facebook announced its desire to develop a stablecoin and integrate it in WhatsApp, many people assumed that Facebook's dominance in this space would be a foregone conclusion.  But that is certainly not the case.  With the development of Lite.IM, a wallet that is intuitive, easy to use, and privacy oriented, Facebook is now left wondering what it must do to catch up.  Either way, Lite.IM is a pioneer in this space and traders should certainly put ZTX on their radar.
For the latest cryptocurrency news, join our Telegram!
Disclaimer: This article should not be taken as, and is not intended to provide, investment advice. Global Coin Report and/or its affiliates, employees, writers, and subcontractors are cryptocurrency investors and from time to time may or may not have holdings in some of the coins or tokens they cover. Please conduct your own thorough research before investing in any cryptocurrency and read our full disclaimer.
Image courtesy of Pexels
Top 4 Cryptocurrencies to Bet on in 2019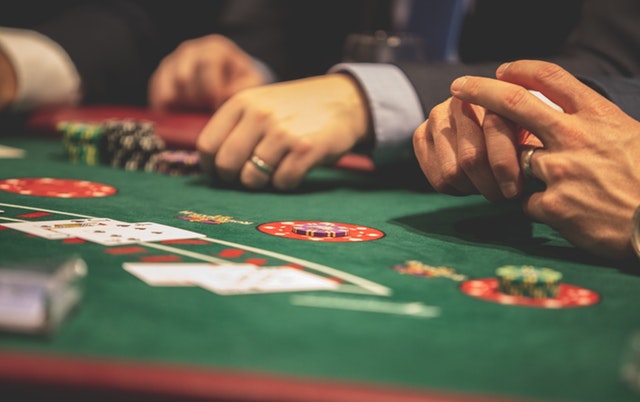 The crypto winter ended and Bitcoin is breaking through the $5000 resistance barrier and leading a general charge in bullishness among cryptocurrencies has seen more positivity in the market than ever before. However, before any talk of a crypto spring should start, we need to look at what happened during the winter.
Many different platforms were either fully released or improved upon significantly. There has been a surge of innovation and the crystallization of ideas. The market isn't just about crypto trading or bitcoin trading; it has become more about what businesses will leverage blockchain in the best way. Investors need to look at what a coin offers beyond just being a cryptocurrency. What partners does it have, what is the long term plan and is it liquid enough?
Investing in altcoins has never been a better option than right now. The volatility index shows that the market is growing without having to rely on Bitcoin. While Bitcoin still determines and up or down trend, the altcoins do not follow this trend exactly. More and more tokens and coins are surviving and thriving on their own merits rather than riding in Bitcoin's wake.
The four coins to follow are our pick for the top 4 cryptocurrencies most likely to give you substantial returns by the end of 2019.
Stellar Lumens (XLM): Cheap coin, and massive market to grow
…
2019 Will Be a Big Year for Luxcore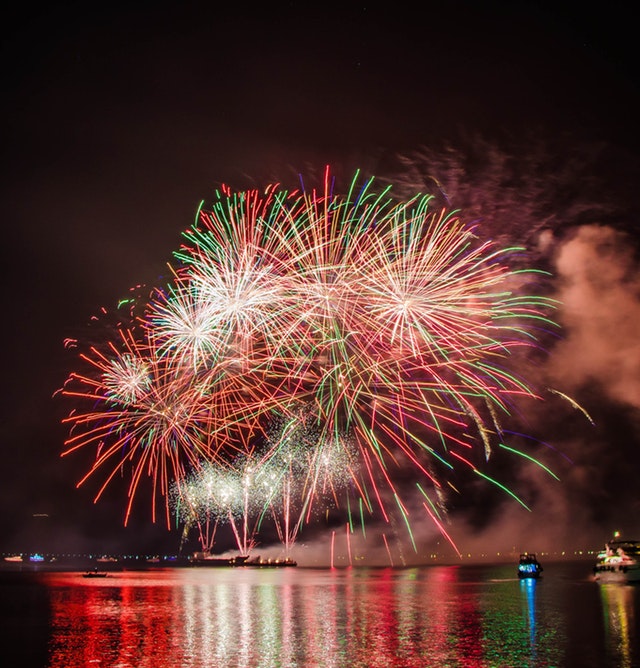 With the recent surge of Bitcoin in the last few weeks, many traders are hoping for a more profitable year than 2018.  Even if that comes to fruition, my advice over the past year remains the same.  Traders must look for companies and projects that offer blockchain solutions with real-world use and complete transparency.  One company that meets both of those requirements is Luxcore (LUX).
What is Luxcore?
Luxcore is a blockchain solutions and services ecosystem that focuses on developing security and privacy products.  The Luxcore platform utilizes the PHI2 algorithm powered blockchain to build a wide variety of product offerings.  One of the platform's primary goals is to help close the gap between regular consumers and enterprise users by introducing specific use-cases for each group of users.
Exciting Roadmap for 2019
As mentioned earlier, one of the absolute requirements of building a successful blockchain project is to be fully and completely transparent.  Luxcore certainly meets that requirement with the introduction of their most recent roadmap.
The roadmap does a great job of showing which projects are in development, how far along each project is, and the expected completion date of each project.  With this, LUX traders and potentially interested consumers can follow along and monitor the status of projects that they are especially interested in.
Since many crypto projects have inevitably disappointed the market, offering…
Can XRP Break Out of the Falling Wedge?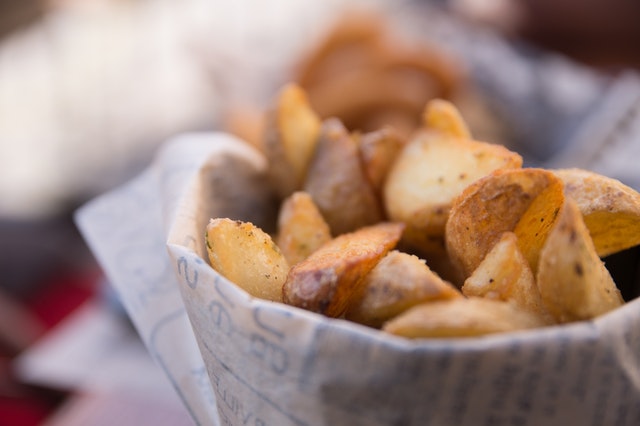 XRP is the third largest cryptocurrency by market cap, which currently sits at around $13.5 billion. The coin also has a price of $0.325316 at the time of writing, after seeing a significant price correction of 4% in the last 24 hours.
Just like many other cryptocurrencies, XRP has seen massive losses during the 2018 bear market. However, this falling wedge seems to have seen a real breakout in 2019, as the crypto winter started to let go, and a lot of coins saw significant price recoveries.
XRP's falling wedge was much more difficult to stop, which can be seen on its long-term chart. But, the recent bull runs allowed numerous cryptocurrencies to finally see growth, and XRP is definitely one of them. The charts also show that the coin's falling wedge has seen a breakout, which is an excellent thing for the future of XRP's price.
However, for the coin's price to truly turn and stay bullish, XRP needs to see larger volumes. The experts believe that this is the key for a new rally, one which would allow XRP to reach true recovery.
XRP price performance and predictions
As mentioned, XRP had struggled to start growing even when most other cryptocurrencies were drawn in a number of bull runs. While the coin has been acting the same as others until mid-February, it is clear that the…