Major Factors That Would Make Starbucks Adopt Ripple In 2018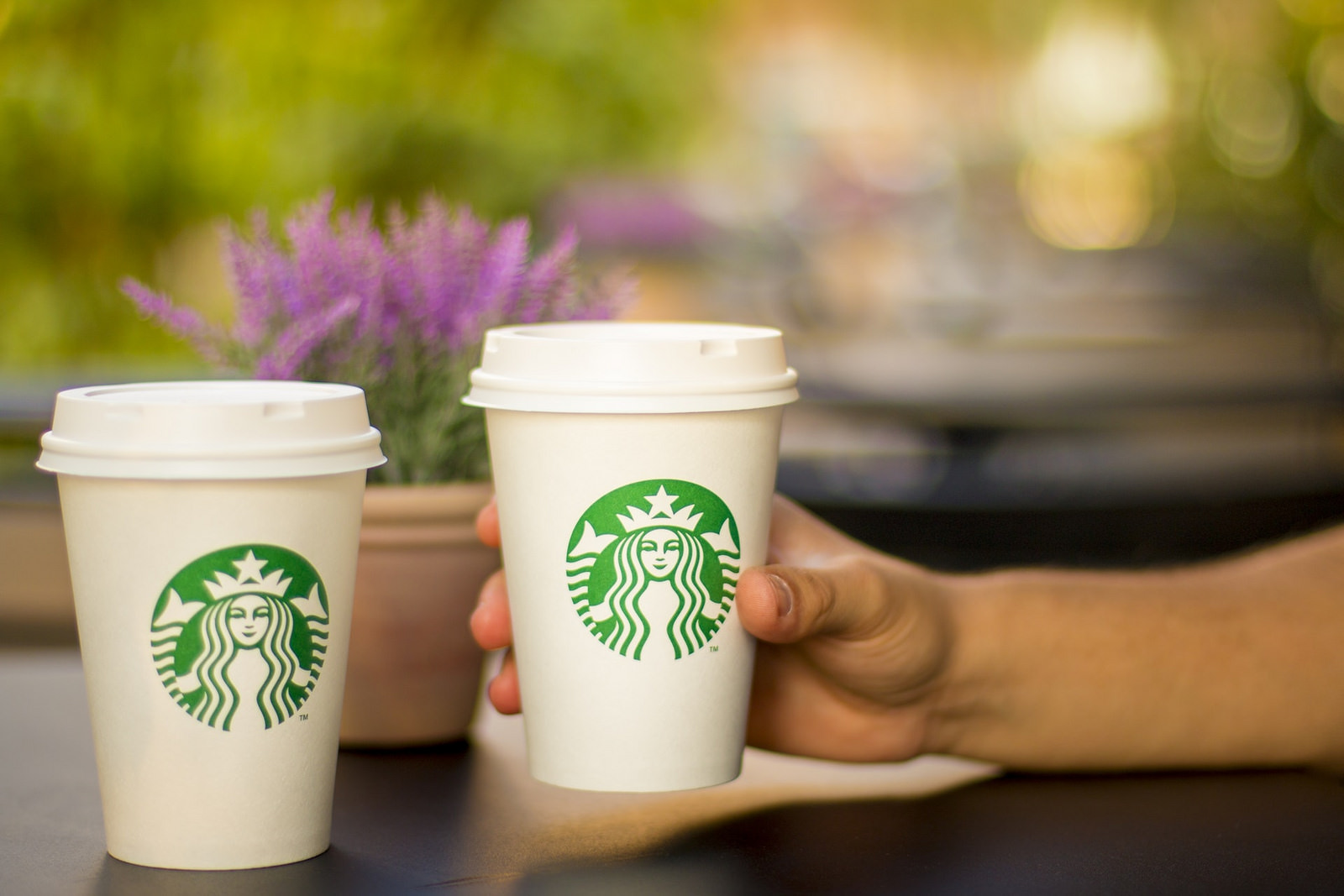 No other currency performs to the same degree and on the same scale of usability as Ripple. With growing adoption and the potential for disruption, it is worth considering how Ripple could become an even more widespread and common means of payment. Starbucks is a key candidate for adopting ripple as a payment method in the near future.
Firstly, Starbucks receives roughly 1/3 rd of its orders from its mobile app. The fact that Starbucks customers are already familiar with the system of electronic payments could make Ripple adoption an easy option for the retail brand. Secondly, the CEO of Starbucks, Howard Schulz has a highly positive attitude towards cryptocurrencies and believes that integration of a cryptocurrency like Ripple would create a significant, long-term shareholder value for the company.
The following are the 3 concrete reasons behind why Starbucks, one of the most reputed coffee brands in the world, could start using Ripple as a means of payment by the end of 2018.
Expanding brand reputation of Ripple: In spite of the fact that Bitcoin still enjoys the biggest brand name and market status, Ripple has been steadily earning a name for itself as the potential breakout candidate for one of the best-performing cryptocurrencies of 2018.The collaborations with billion-dollar companies like Moneygram and Western Union were huge, even if the impact did not reflect in the price of XRP. Ripple has been on the market since 2012, but it is only in the last year that the powerhouse image of the currency has emerged. Prior to that, most crypto enthusiasts and investors considered XRP to be vaporware, and Ripple as just a long-term start-up to add to banking technology. That has changed drastically in the last six months as the Western Union/Moneygram partnership testifies to the growing interest in XRP.
For a company like Starbucks to start using cryptocurrency, it would require significant market interest and some advantage to the customer base. Bitcoin seems to be the obvious choice on account of the fact that it is trendy, could reach critical-mass in headlines and give Starbucks a unique technological edge. However, this would change if Ripple also starts becoming a household name. At the very least, as Ripple continues to grow and more and more investors start dealing with XRP, it motivates big companies like Starbucks to tap into the consumer base of cryptocurrency.
The usage of RipplePay
Starbucks is going to be hard-pressed to start accepting cryptocurrency as a means of payment in 2018. This opens the avenue for the development of an application, similar to LitePay, which allows Ripple holders to spend XRP however they choose without needing the merchant to reciprocate. This version of RipplePay would be a consumer and producer emphasized platform that gives crypto and Ripple enthusiasts a convenient, instinctive and universal method for using XRP as a means of payment. Merchants have the capability to deploy the technology as a payment processor on their end, enabling them to accept direct XRP payments that are convertible into fiat. Due to the various transactional advantages of XRP, the fees and back-end processing should favor both buyer and seller. One of the most underrated benefits of LitePay as processing platforms for merchants is the 1% transaction fee. Typical credit/debit card transactions require a 4% fee on behalf of the merchant. RipplePay could be hugely beneficial to both small and large business organizations. Smaller merchants, independent bookstores, coffee shops, online merchandising, would benefit from the low fees, while also having the flexibility to tap into an enlarging into a consumer base.
The transactional utility of XRP: Ripple is a cryptocurrency with one of the highest degrees of usability in the cryptomarket. While the parent company Ripple has yet to place the coin as a form of  person-to-person digital tender, the utility of XRP in transactions applies strongly to this use-case:
Extremely low-cost transaction fees: Current fees for sending XRP are extremely low and will continue to be sufficiently low such that fee becomes essentially negligent.0.0001 XRP is consumed during each transaction which is relatively much lower than Bitcoin, Ethereum, and Litecoin. Even if XRP manages to attain the distant target value of 10 USD per coin, that equates to 1/100th of one penny per tx. There is almost no chance for the fees of XRP to become an obstacle to conducting transactions. Thus Ripple becomes the most obvious choice for consumers looking to spend cryptocurrency in the same way that they would spend traditional money.
Extremely high transaction speed: In order to gain widespread acceptance, cryptocurrency has to reach the same level of convenience as Visa. Until that happens, the main attraction for owning and holding cryptocurrency is just price speculation and appreciation. Without both utility and usability, nobody would be enthused about adopting crypto. The transaction process has to be as smooth and effortless as it is with tangible cash. Ripple has a current transaction time of under- 10 seconds (aiming for under 5-seconds) which would equip it with Visa-like usability.
Conclusion
Ripple has its target set on the financial industry, but it shows great potential to be adopted by the consumer/retail sector as well. If Starbucks starts to adopt Ripple, this will help the company garner a lot of attention in the press. As a result, competitors of Starbucks in the retail market would also start cashing in on the trend and it would be a landmark step in making cryptocurrencies win mainstream adoption.
We will be updating our subscribers as soon as we know more. For the latest on XRP, sign up below!
Disclaimer: This article should not be taken as, and is not intended to provide, investment advice. Global Coin Report and/or its affiliates, employees, writers, and subcontractors are cryptocurrency investors and from time to time may or may not have holdings in some of the coins or tokens they cover. Please conduct your own thorough research before investing in any cryptocurrency and read our full disclaimer.
Image courtesy of Hamza Butt via Flickr
Blockchain-Focused ETF Arrives on London Stock Exchange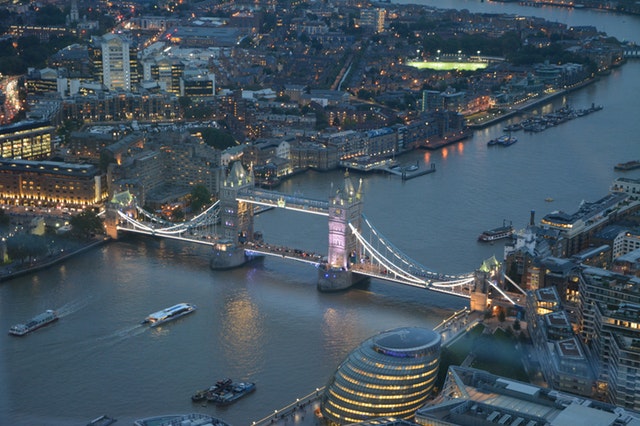 The crypto community is still waiting for the US SEC to approve Bitcoin ETFs, with speculation which application might get approval being one of the hottest topics in 2018. However, come 2019, the US government shutdown dragged on, and the Bitcoin ETF request which had the most potential to see a grant got withdrawn by the very companies that submitted the application.
While the question of BTC ETF remains hanging in the air, blockchain-focused ETFs seem to be a different matter entirely. In a recent announcement by an independent investment managed firm called Invesco, the company has stated that it was about to launch the largest blockchain-focused ETF in the world. They managed to go through with this plan, and the ETFs have reached the London Stock Exchange today, March 11th.
The exchange-traded fund includes a portfolio containing as many as 48 different firms which are bringing exposure to the emerging technology. Among them, there is Taiwan Semiconductor Manufacturing, which is a well-known creator of chips used for crypto mining, as well as the CME Group, which is the first regulated exchange in the US which launched Bitcoin futures. There are many other well-known companies as well, such as Intel, Microsoft, and others.
Chris Mellor, the Invesco's head of ETF equity product management in Europe, said that blockchain has a huge potential to increase earnings, even though…
Could Jeff Bezos Turn to Bitcoin to Hide Fortune from Wife?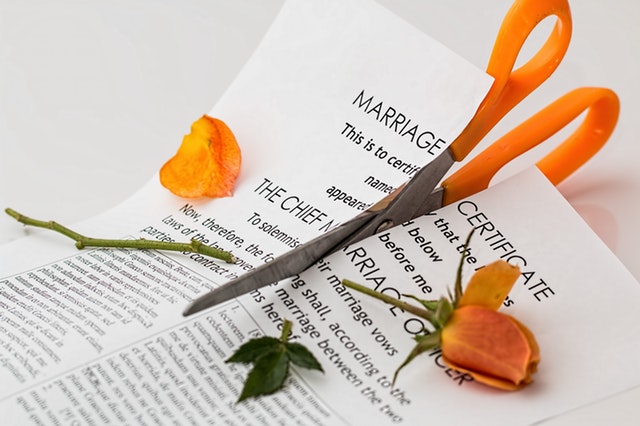 Amazon's Jeff Bezos has made numerous headlines recently due to his overly-publicized divorce, which shows all signs of being one of the most expensive ones — if not THE most expensive one — in modern history. According to estimates, it might cost him as much as $70 billion, which will make his soon-to-be-ex-wife the richest woman in human history.
However, as the process continues to unfold, many have started wondering if things may have ended up differently for Bezos if he turned to Bitcoin for help.
Bitcoin as a divorce tool?
In the last several years — since Bitcoin and other cryptos hit fame — many have started turning to BTC during their divorce proceedings. In fact, it can even be said that using the largest cryptocurrency in this way has become a new trend. The trend has been gaining so much strength that numerous law companies started including advice on what to do in regards to Bitcoin as part of their websites.
However, while the trend has been picking up in recent years, it is nowhere near as easy as it might seem. For example, if there is even a suspicion of a spouse having undisclosed holdings appears during the divorce process, it might be enough to impact the final decision of the judge. In other words, even if there is a complete lack of evidence, but…
Three Biggest Things To Know Come Cryptocurrency Tax Season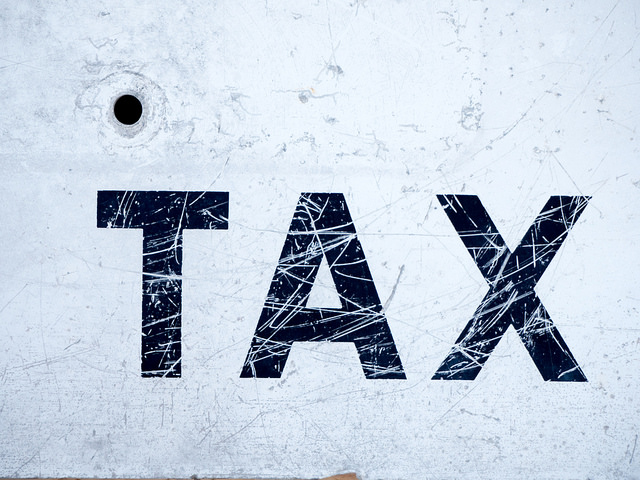 In recent years, digital cash systems known as cryptocurrencies such as Bitcoin and Litecoin have exploded into the public eye. A blend of cash and stocks, their use and value has grown exponentially. In 2017, the IRS decided to focus great effort on taxing them. In theory, this should be as simple as calculating taxes on any other type of property, bond, or other assets. Cryptocurrency, however, presents a unique challenge. The full extent of one person's crypto activity can stretch across dozens of platforms and take a variety of different forms. This makes it difficult to gather all of this information cohesively, much less begin the seemingly- complicated process of reporting it.
These three tips should help anyone looking to legally report their crypto activity to figure out where to start.
Documentation is key!
There are dozens of different "exchanges" individuals can use to change their cash into crypto. When the flat currency is changed into cryptocurrency at the exchange, you establish your cost basis. This makes this data crucial when you begin the process of reporting.  Those who have used a variety of different exchanges should keep detailed records of everywhere that they made trades. Once tax season arrives, most exchanges will allow users to view their entire trading history with that exchange. This information will be necessary later to complete taxes.
Calculate your total gains
…