NEO: Everything You Need To Know About China's Largest Coin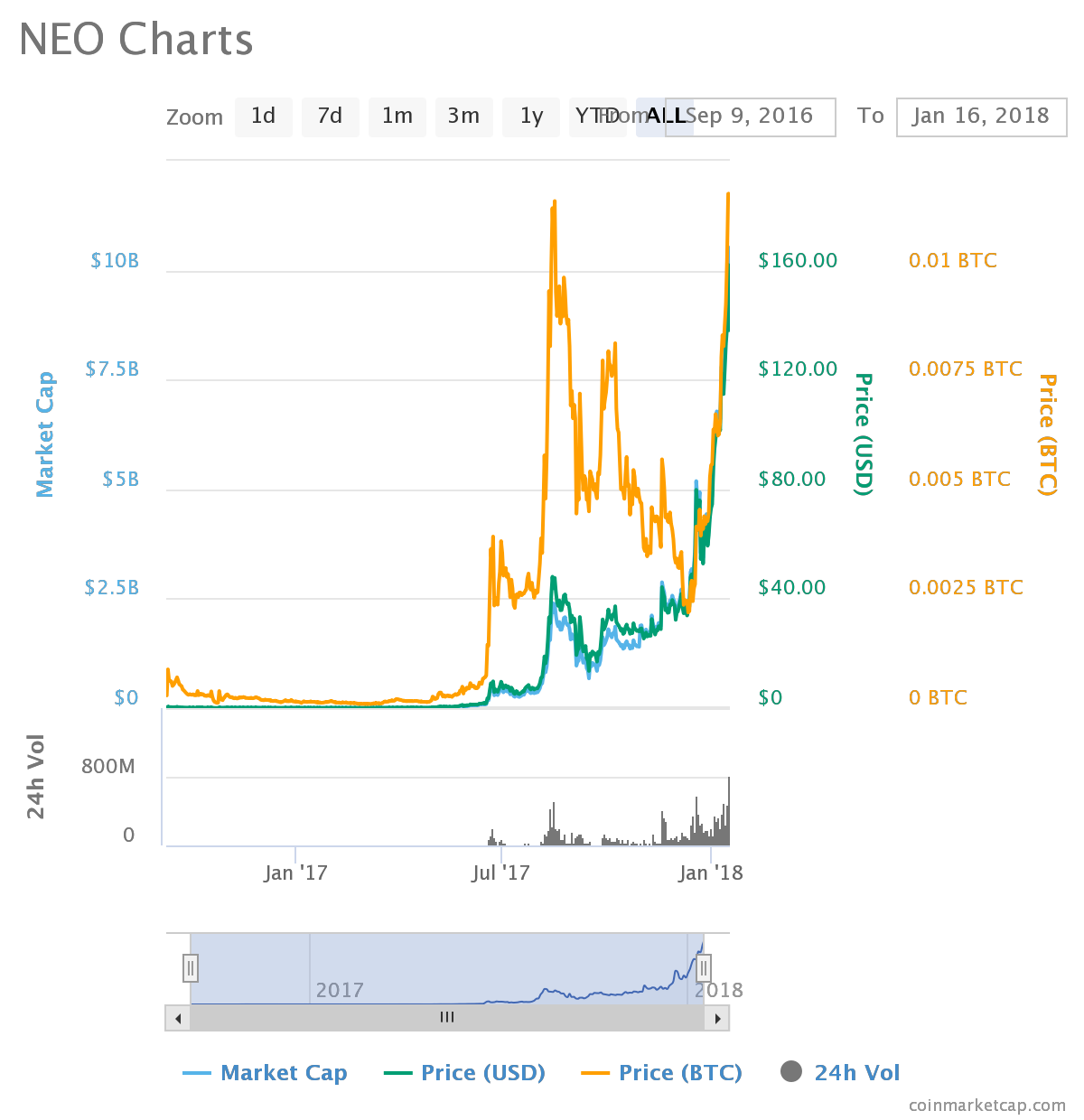 Talking about quickly rising digital coins, we can't miss on mentioning NEO. This coin, also China's most significant and most promising coin with massive potential, is currently taking 10th place on the global coin ranking list, making it one of the top currencies at the current moment. To help you follow up with this coin, we are listing everything there is to know about NEO, its functionality, purpose, and role on the market of digital currencies.
What is NEO?
NEO was commonly known by its first and original name "Antshares" when it was launched under that same name back in 2014. Later on, NEO developers changed the mane to NEO, a name under which this coin is now widely known and recognized by. They have particularly chosen this name because it means novelty, new and youth in Greek, that way somewhat inviting novelties into the "career" of this, now striving coin.
NEO was designed based on blockchain technology, and at the same time it represented China's first digital coin and soon to be one of the top ten world's digital values. China's attitude towards the global coin market can also be easily seen through based on the nicknames this currency was given and they also call it – Ethereum killer or China's Ethereum.
As you know, Ethereum is one of the most significant coins in the world with a decentralized community that has no borders and where almost any sort of trading and doing business is possible through blockchain technology and smart contracts. You can sell your house on Ethereum, purchase numerous services and products, make free and prompt transactions and enjoy the perks of a large and functional community supporting this decentralized network.
NEO is aiming at creating a community much like Ethereum, with a drive of potentially reaching proportions of popularity and increased interest that goes beyond the current fame and status Ethereum has as one of the biggest and most wanted coins in the market. NEO platform is as well decentralized and operating based on blockchain technology, and as well as Ethereum, NEO has more than one currency allowed into the system of trading within the community.
The second currency that can be used within NEO community is called GAS. GAS tokens are being created with each generated block in blockchain while holding the value set by the market. There is a difference though between NEO and GAS when it comes to value and hierarchy. While NEO represents the primary source of value as well as the ownership over NEO blockchains, GAS solely represents a value that allows you to participate in the system.
Based on all features and functionality of NEO and GAS, you can conclude that NEO represents a decentralized community that is designed to make doing business and performing transactions a lot easier. This resembles Ethereum and the way this network works, having NEO also using smart contracts in an utterly secured environment that guarantees safe payments and the possibility to exchange any value, including real estate, shares and anything that might be valuable.
Ethereum VS NEO
Since both of these coins are competing for the same market, we thought it would be interesting to compare these two digital assets and the way both assets work. With NEO holding the 10th place and Ethereum holding the 2nd it is without a doubt clear that Ethereum is in the lead there, being among top coins for a long time without letting go of the 2nd spot on the list.
If we ought to compare prices of these two coins, NEO is worth 141$ per one coin, while Ethereum is worth the fantastic 1318$ per one unit. Ethereum is thus leading when it comes to price as well. But then we can see that in the last 24 hours Ethereum had a slight decrease of -2.88% while NEO experienced an increase of 7% which led it to the price it is now being traded at.
Just a year ago, NEO had a long way to go to be even able to compete with the big guys like Ethereum, but now this coin has taken 10th place on the global coin ranking list and is experiencing increases that are benevolently affecting this coin's price as well as popularity and demand. We can quickly conclude that NEO is aiming at the top, slowly but steadily going up and growing with a broader community of holders, users and investors.
Already being China's number one coin, also making it their first and most significant coin that has a decentralized environment and its own official GAS tokens, NEO could easily replace Ethereum if it is given the opportunity. The only thing that could resolve the issue of who's the best in technology these coins are using.
At the end holders and users will decide that whichever coin has the most functionality, the lowest fees, and better technology would be the one having the most active wallets, which is in the end what counts when it comes to experiencing decreases and increases in price. Whichever coin is less sold and more used is the one that will get the opportunity of climbing the ladder to the top spot where the best rest.  For now, the crown still belongs to Ethereum, but the time will show whether or not this situation is going to change.
We will be updating our subscribers as soon as we know more. For the latest on NEO, sign up below!
Disclaimer: This article should not be taken as, and is not intended to provide, investment advice. Please conduct your own thorough research before investing in any cryptocurrency.
Image courtesy of coinmarketcap.com
3 Things to Avoid if You Want Your ICO to Succeed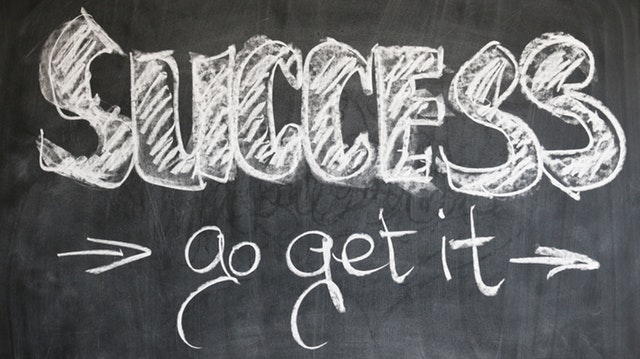 Initial Coin Offerings, or ICO, have become quite popular in 2017, which is something that also continued throughout 2018. In fact, there were hundreds, if not thousands of them so far. However, no matter how many of them were organized, most never managed to make it into the market and achieve their goals.
Analysts claim that there are a lot more failed ICOs than there are successful ones, which has caused a lot of people to simply give up on the idea. However, many are still curious to know what went wrong, and while failed ICOs can be studied for years without discovering absolutely every flaw, some of the bigger ones can be spotted right away.
This is why we will now list top three reasons why so many ICOs failed, and everyone who is thinking about launching one should pay close attention.
1. The lack of demand for the product
According to estimates, around 60% of ICOs often fail at the first stage simply for the lack of interest in what they offer. When someone comes up with an idea and launches an ICO in order to raise money, they are presuming that people will be interested in investing in this idea. In addition, prior to making an announcement that an ICO is coming, it is wise to ensure that the announcement will be heard in the first place.
Additionally, ICOs need to be approved by appropriate…
Reasons Behind The New Bitcoin Crash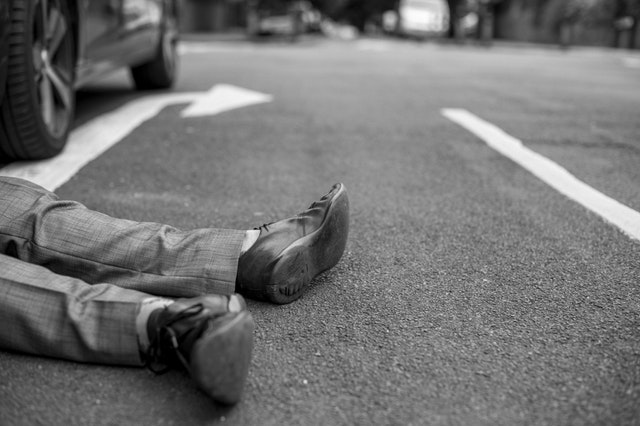 Cryptocurrency investors and supporters experienced quite a shock last week with the latest Bitcoin crash. Almost every single one of top 100 cryptocurrencies trading in the red. Not only that, but most of them experienced massive losses, often larger than 12%, or even 15%.
The event was unexpected and all cryptos, with the exception of a handful of stablecoins, lost a large part of their value. However, as always, Bitcoin is the one receiving the most attention, especially since this is the first time that BTC has dropped below $6,000 in a long while. Right now, Bitcoin is still losing value, with its current price being at $5,503.11 per coin, and a drop of 12.76% in the last 24 hours.
After the initial shock, a lot of investors started wondering and researching the new crash. The main question still remains: Why did this happen?
While this is more than understandable, especially considering how much money, time, and patience people have invested in crypto, the reasons behind the new crash remain obscure to many. Because of that, we are now going to explain two events that are most likely to be causing this situation.
1. The selloff
This is believed to be the main reason for the new crash of Bitcoin. The selloff came as a consequence of the last year's bull run, which has launched BTC and other coins to entirely new heights. Because of that, numerous…
Here's Why This Coin Still Has Wings (WINGS)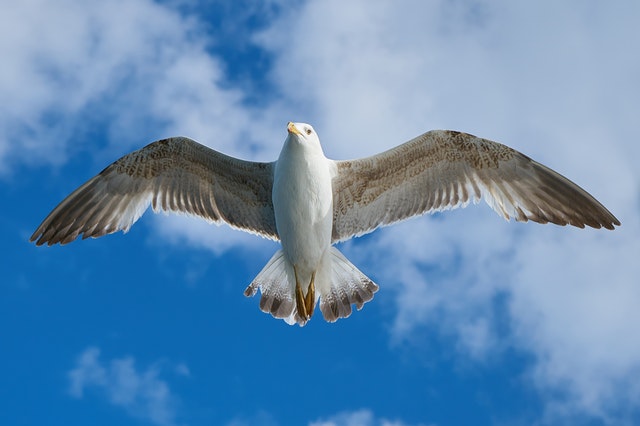 WINGS, a decentralized crowdfunding platform based on the Ethereum blockchain, has had a great run over the past two months. Culminating in a peak of US $.23 just a few days ago, the currency behind the product has more than doubled since it's lows of early September.
Despite the slight downturn WINGS is currently experiencing, this crypto-favorite may not be done running up the green candles on your favorite exchange just yet. A small drop like we had today was actually expected and could be considered healthy by long-term investors. These dips are also appreciated by those of us waiting to get in on a project we feel has real potential. WINGS has shown us that potential and is now presenting a great buying opportunity for speculators and traders looking for the next wave of support to lift this coin into the stratosphere.
What is WINGS?
WINGS was created to nurture project proposals via the Decentralized Autonomous Organization (DAO) model. Using blockchain networks and smart contracts, the platform allows the WINGS community to promote proposals with the greatest chance of positive returns. WINGS, in essence, is a decentralized forecasting ecosystem, where token holders are given an incentive to make choices concerning projects on the platform.
The DAO is a popular concept for crypto-projects that want to remain entirely on the web. Using the peer-to-peer technology of blockchain and smart contracts to enforce the rules of participation is…