Why OPEN is a Developer's Best Friend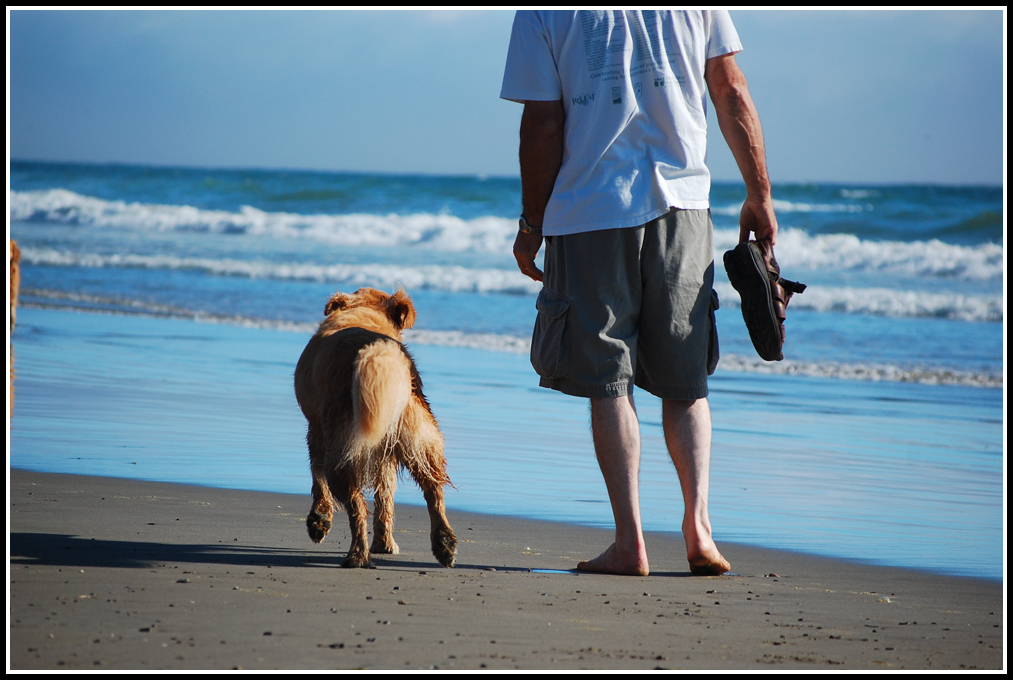 Building a successful blockchain or cryptocurrency accepting application isn't easy. It requires design, analysis, coding, testing, marketing and a healthy dash of good luck. Not only must developers achieve proficiency in their craft, but they also need to navigate complicated distribution channels like app stores and payment processing systems.
If we are going to see a blossoming number of new applications on the blockchain protocol, it has to make financial sense for developers. If they have to build their applications from scratch using new programming languages and adapting to new decentralized paradigms, many talented developers may find the barriers to entry to be too high.
Even worse. What happens if they do decide to take the plunge, and then the market shifts and the technology platform they've been working with is no longer "the place to be"? For example, can anyone be certain that Ethereum will be king three years from now?
It's clear that a huge number of developers recognize the potential of cryptocurrencies and blockchain technologies. The over $500 billion in liquid digital assets sitting on the blockchain is a juicy incentive to being able to accept cryptocurrencies within applications.
Until now, however, the tools required to accept cryptocurrencies for applications haven't existed.
OPEN provides developers with infrastructure that enables them to port their existing applications onto the blockchain and begin accepting cryptocurrencies. Developers do not need to learn new programming languages and can utilize languages that they are already familiar with through OPEN's API. By using OPEN, developers can deploy blockchain components instantly without knowing Solidity by using a unique tool built for developers who wish to skip the learning curve of the blockchain and languages like Soliditiy. The developer can create customized payment schemes through the OPEN API, enabling cryptocurrency payments. All the while, changes are integrated directly with their application through the OPEN States.
OPEN resolves four essential problems that no other technology has been able to address until now. First, developers can easily integrate the blockchain into their existing applications without investing considerable resources. With just a few simple lines of code, they can begin accepting cryptocurrencies in a way that can communicate with their backend database, a struggle for cryptocurrency wallets themselves to deal with.
Second, the OPEN Platform allows them to easily sync their on-chain transactions with their off-chain databases. There are no manual checks of transactions and subsequent changes to the application backend. OPEN provides this direct link, making the entire transaction process seamless.  
Third, developers are paid immediately without the long transaction cycle they are used to with current systems. They also avoid the exorbitant app-store fees associated with traditional payment methods.
And finally, the OPEN Platform's blockchain agnostic architecture assures them that their investment in time and effort will be protected regardless of which technology platform becomes prevalent down the road.
As an added bonus, developers that are part of OPEN's Developer Program are able to receive airdrops for their users. (Read more about our Developer Program here). Without a doubt, OPEN is every developer's best friend.
Disclaimer: This article should not be taken as, and is not intended to provide, investment advice. Global Coin Report and/or its affiliates, employees, writers, and subcontractors are cryptocurrency investors and from time to time may or may not have holdings in some of the coins or tokens they cover. Please conduct your own thorough research before investing in any cryptocurrency and read our full disclaimer.
Image courtesy of Bala Sivakumar via Flickr
An In-depth Review of the New SuchApp Messaging App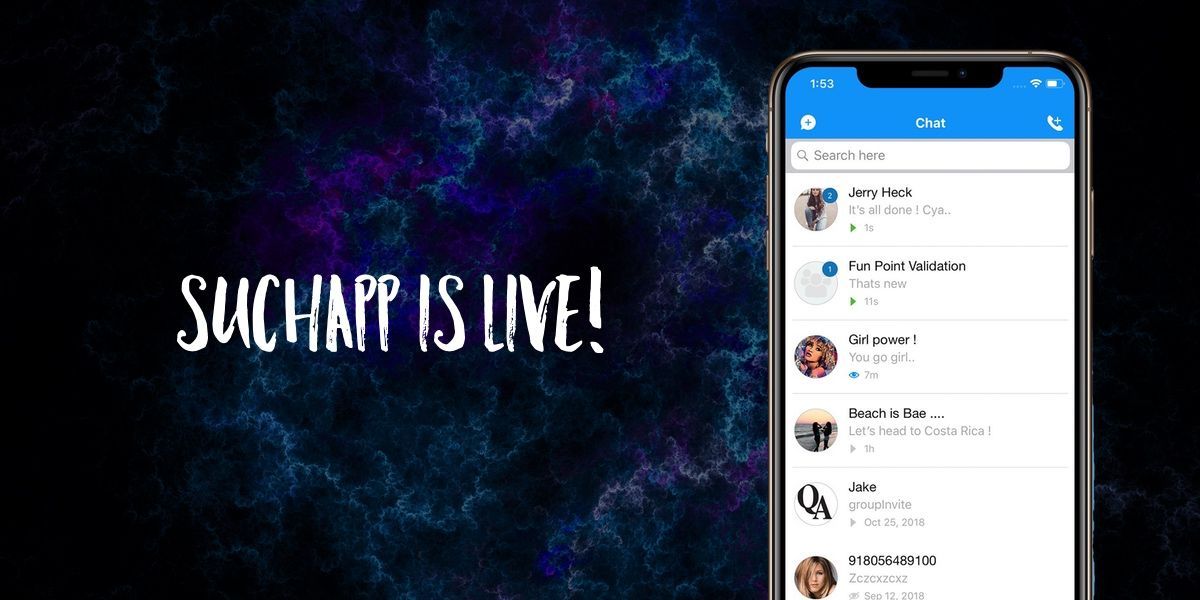 SuchApp has launched and with that comes the next generation of a multi-functioning messaging app which will open doors to targeted communication with individuals and groups. There is unlimited potential in business growth and advertising as well as interactive campaigns and communication with a broad audience.
Join A Group
There is a growing list of groups being developed by leaders and influencers who see the potential for targeted growth in their sectors. Retail and Commercial business owners want to be where the people are, and SuchApp has diverse functionality to reach a global marketplace. What's more, SuchApp offers uncapped groups, meaning an you have the ability to communicate and network with an unlimited number of people in your target groups.
There are three different types of groups: private, open and secure. What differentiates between them is the ability to keep it open to the public, be invite-only, or launch secure closed groups.
One of our popular open groups is Dogs. Small businesses are beginning to promote their products or services. Large businesses can share their latest sales. The Dogs group invites dog lovers, groomers, pet supply businesses, veterinarians, dog sitters. Like-minded people can find a local dog park and hang out.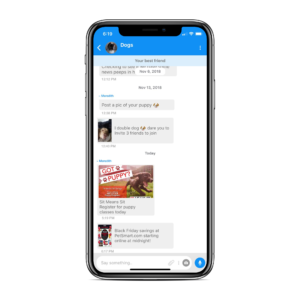 How to Buy Apple Products with Bitcoins
The Apple keynote presentation is an event that all Apple geeks look forward to. In this event, a ton of announcements are made regarding Apple's new products that are coming out. A few days ago, Apple announced its new line of brand-new and innovative iPhones along with iOS 12. Apple has been pushing quality products for the longest time and now is not an exception. These brand new iPhone XR, XS, and XS Max are looking as sleek as ever. Looking to get one of these sleek new phones? Want to get Apple products with bitcoins?
On Paxful, there are over 350 payment methods currently available, and one of those payment methods might just be able to get you an iPhone. Be assured that using this method is extremely easy and safe. I'm going to teach you how to do it, step-by-step.
How to obtain your Apple products with bitcoins
If you don't already have a Paxful account, you should probably go make one now. Don't worry, it's extremely easy and it's incredibly fast. You even get your own free bitcoin wallet upon registering an account. You'll then need to buy bitcoins to fund your wallet.
After loading your wallet, you can proceed to look for offers to buy…
The Largest Decentralized Streaming Platform, Blockchain based "Twitch" DLive, Brings Content to Android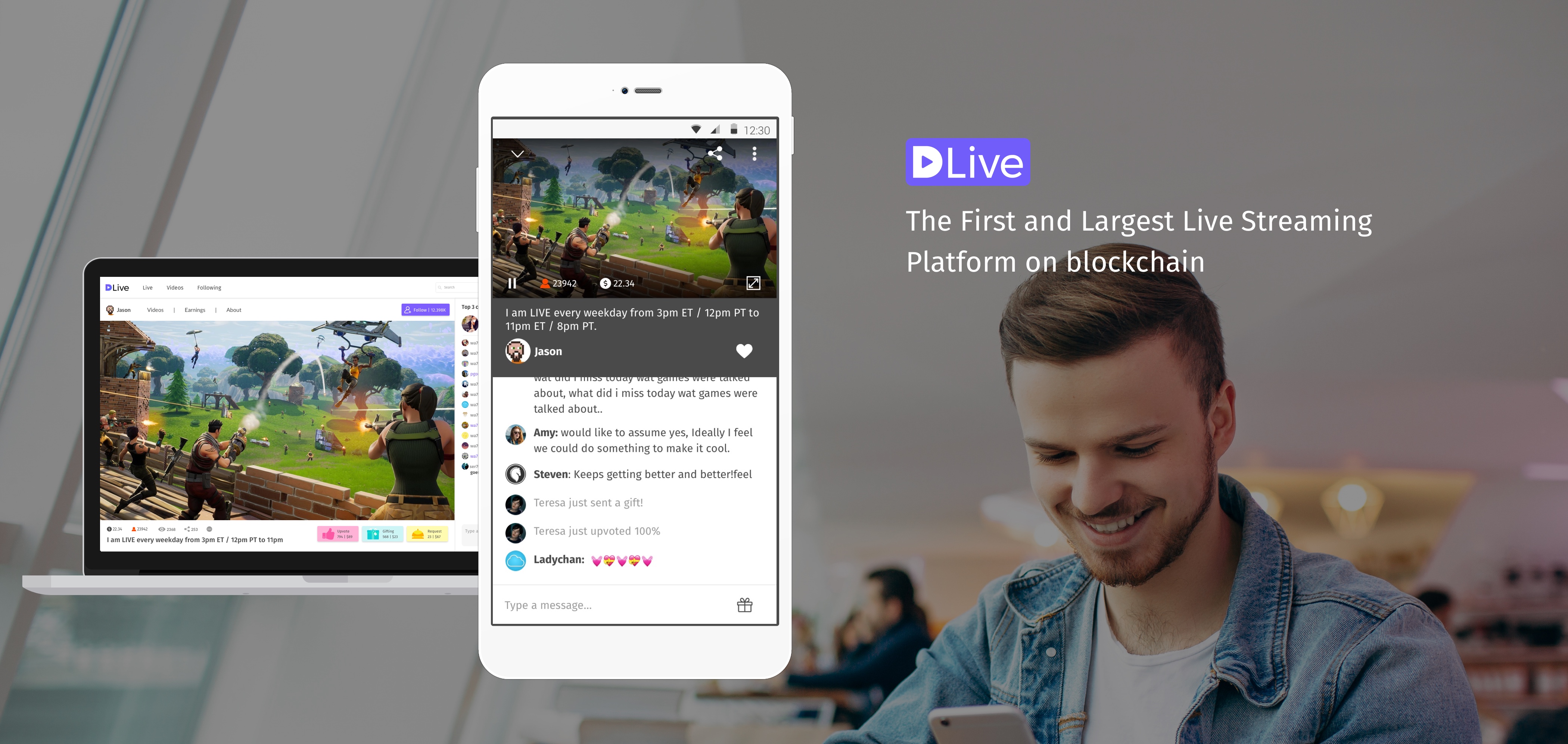 DLive, the largest blockchain streaming platform in the world is announcing some impressive growth figures and a new app launch today. The platform, which launched on the web six months ago, has shared that they recently hit 500,000 monthly active users. They also shared that their creators have earned a combined $2.6 million on the platform to date. Riding this momentum, DLive is launching on Android with the app available for download now on the company's website.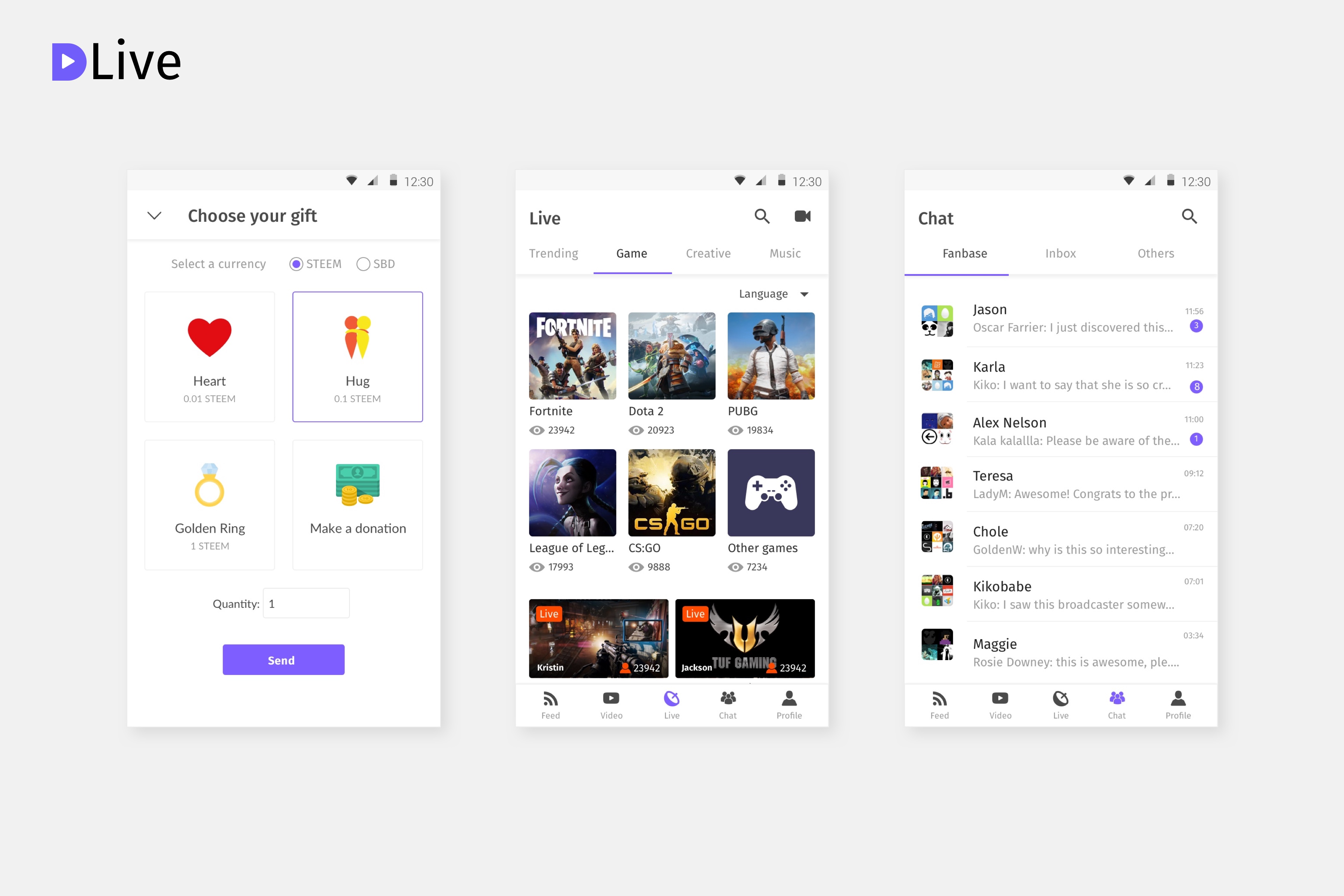 Built on the Steem blockchain, DLive is a Twitch-style decentralized platform that is looking to dethrone the live streaming companies by using blockchain. By removing the middleman, DLive believes that they can democratize video streaming and return the ecosystem back to the creators and fans who make it so great.
For creators, DLive doesn't take any share of their streaming revenue, giving them greater earning potential. Creators can also receive gifts from fans in the form of hearts, hugs, golden rings, and donations. DLive also has a dedicated team that monitors videos and pays creators directly for good…