How Can Women Succeed in Blockchain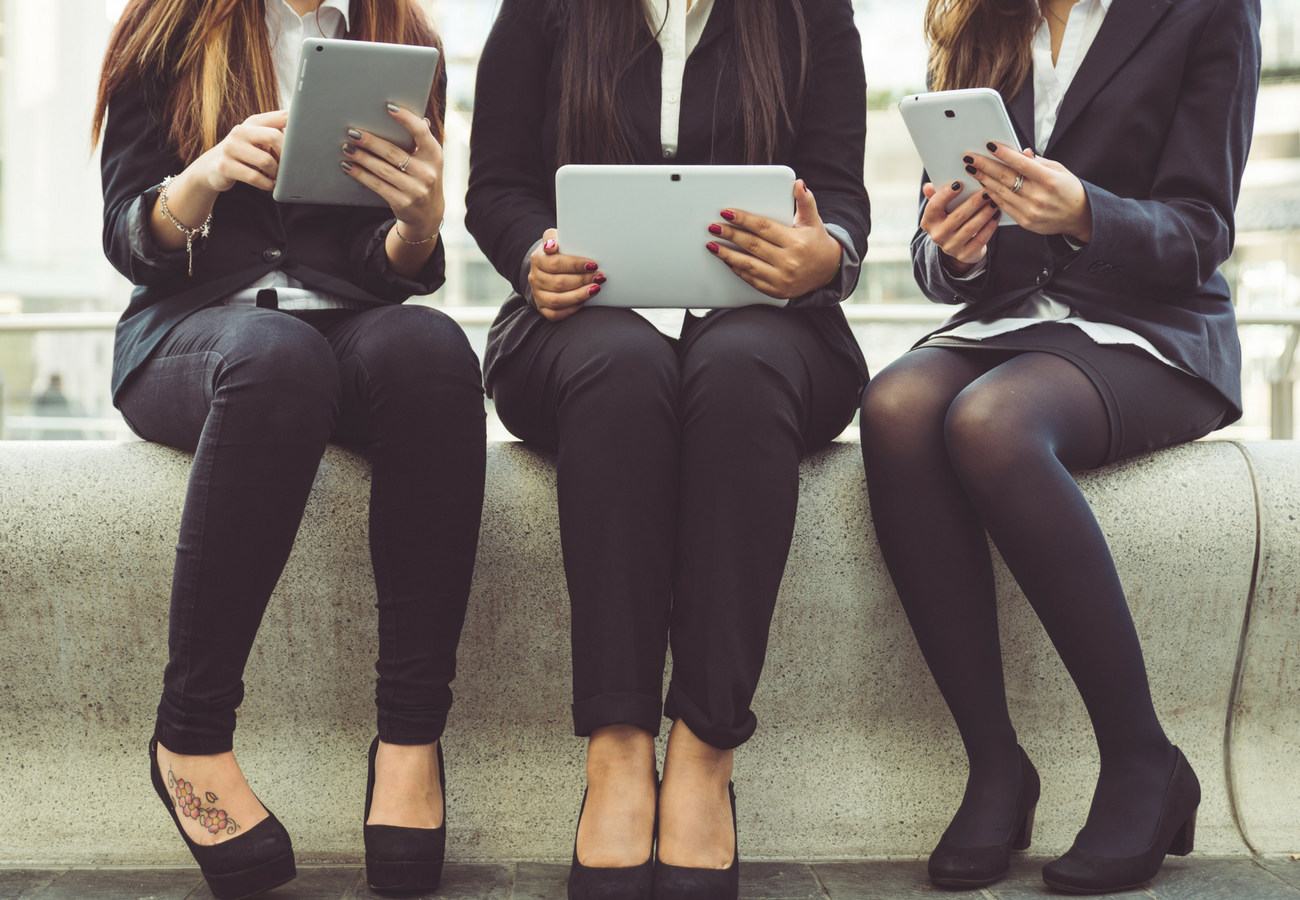 Ahead of International Women's Day, some of the leading women in the blockchain industry share their secrets for success.
Of all the areas in tech right now, blockchain, the technology behind Bitcoin, Ethereum and countless other disruptive new applications, offers the best hope for true gender equality. It is a new, young community with enormous momentum, fostering an ethos of inclusion, decentralized authority, wealth and knowledge sharing and a level playing field for all.
Whilst women are still underrepresented in blockchain and horror stories like the infamous North American Bitcoin Conference afterparty in a Miami strip club do occasionally emerge, there is a genuine feeling in the community that there is still time to nip this in the bud and build an industry rooted in gender equality.
In fact, blockchain is crying out for brilliant, fearless women to join the revolution. Whether at the technology level, or in investing, marketing or business development. There are already a significant number of networking groups dedicated to educating and encouraging women to participate. My own company, CryptoFriends, is dedicating one of the two days of our blockchain summit at this year's SXSW to women in blockchain with an event called 'New Girls on the Block.'  
I regularly meet many women around the world who are crypto-curious, but aren't sure how they can contribute, especially if they don't know too much about blockchain already. Luckily there is a huge pool of women already succeeding in the space who can provide their secrets for success.
Find some strong mentors – male or female
Anu Bhardwaj is a serial investor and the Founder of Women Investing in Women Digital, the State of Women radio and TV network and the Qrypto Queens community:
"I feel like blockchain is all about being in the know. So you need to find people who have complementary interests or strengths so you can take your investing or your entrepreneurial initiatives to the next level. So, whether it's with people who are co-investing with you, or just explaining the tech, that has really helped me because they are guiding me and encouraging me to look at different aspects. And women shouldn't just look to other women either. At this moment we don't have that many experts who are women, therefore we're going to need to include men more than ever. They want to be included, we need to include them and, if you give them a chance, we'll have men who identify as women and men who believe in advancing women as our greatest champions."
Build you network and always be genuine
Siddhi Trivedi has been involved in breakthrough tech for over 30 years. She is an advisor, investor, TEDx director and the CMO of ProofWork Health, a blockchain-based system for securely storing and transparently sharing patient data in the healthcare system:
"The secret to success in blockchain is simple: You work collaboratively, you be open and build trust with your community. That is the real secret to building strong resilient value propositions in blockchain. The more open, transparent and collaborative you are in your approach, I think that is the secret to building successful blockchain applications."
Don't be afraid to take risks
Women are typically more risk averse. As a newbie, the world of blockchain and cryptocurrencies can be intimidating, filled with alien terminology and yes, an awful lot of men. But even if you currently think a 'hard fork' is a particularly solid piece of cutlery, there's no reason to shy away from giving it a go.
Anu Bhardwaj ignored the naysayers and decided to take the plunge into investing in cryptocurrencies less than a year ago:
"The secret to my success is that I take a lot of risks. The best thing is to just get started and not worry where things are going to go. You can invest in small tickets. There's nothing to say you need tons of money. That's not what this is about. It's about getting started at the most basic level. There's this feeling women have that they need to know everything before they engage, but that's not the case. They can start reading and learning now. But if they want to see their money grow and multiply they can start by finding groups that they invest with. I'm a huge advocate for that and it builds confidence."
So the key moment on your journey is to be adventurous and experimental. Alexandra Korneva co-founder at  Hapax – PR, marketing and video-production agency specializing on blockchain and fintech: "The blockchain industry is famous for its fickleness. Therefore, you have to be prepared to change your planned direction at the drop of a hat because in a month it could be history. Blockchain is not about some far future, it's a technology of the present moment."
Eugenia Ovcharenko, another founder at Hapax agency shares an idea that the future is ready to be our present:  "To move forward we need to be able to have a discourse on a complicated topic in a reasonable and understandable way. Those who are spreading the idea that blockchain as a technology is inaccessible to the general public must open their minds and admit how influential it has become for the international market. It is at the heart of the fourth industrial revolution and is symbiotic with the development of a potential universal standard of living. We have to understand that it is unwise to hinder its growth and we must step aside to allow it to stimulate innovation and bring about a brighter future."
Be confident and know your worth
Jessica VerSteeg is the CEO of Paragon Coin, a platform that uses blockchain provide transparency and regulatory solutions to the cannabis industry:
"No matter what anyone tries to tell you, remember that you have something unique to offer. Do not underestimate that to be successful, it's crucial that you learn to like and to love yourself. Having this self-awareness, understanding precisely what you bring to the table, and having the confidence to carry it through to the end will ultimately help you navigate the workplace more effectively.
"You can be confident, savvy, and successful, but it starts with knowing who you are, what you're worth, and the uniqueness you have to offer. Believing in your ideas, no matter how crazy they might seem, is integral to achieving any of your goals.  Confidence and knowing your self-worth is critical."
We will be updating our subscribers as soon as we know more. For the latest from Crypto Queen, sign up below!
Disclaimer: This article should not be taken as, and is not intended to provide, investment advice. Global Coin Report and/or its affiliates, employees, writers, and subcontractors are cryptocurrency investors and from time to time may or may not have holdings in some of the coins or tokens they cover. Please conduct your own thorough research before investing in any cryptocurrency. Please conduct your own thorough research before investing in any cryptocurrency and read our full disclaimer.
Blockchain Platform MedsLOCK Set to Have Impact on Tracking COVID-19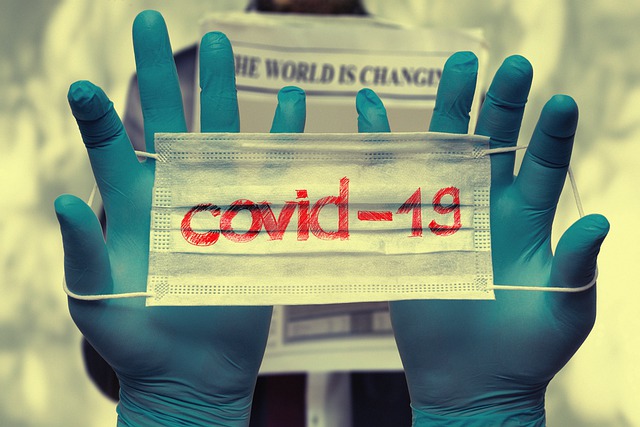 Governments and private firms are scrambling to test the public and identify, localize, and trace COVID-19 cases in their countries. Blockchain can help.
Real-time tracking of cases has widely been cited as the pivotal factor necessary to re-open economies as it would allow active cases to be isolated from the rest of the population. However, governments around the world continue to grapple with precisely how to approach the problem with a standardized model. 
In the US, Johns Hopkins University (JHU) and the CDC provide tracking metrics, but they lack granular details. They also don't account for the supply chain modeling of medical supplies, potential blood donors, or the efforts of non-profits clambering to help. A more efficient and transparent allocation of information is necessary amid all of the current uncertainty. 
In particular, all of that information would be better served if it was funneled into a single interface. That's precisely where blockchain platforms are striving to make an impact, and it's quickly grabbing the attention of some governments. 
A Unified Monitoring & Communication Application 
Combining multiple sets of data into a single interface would enable governments to better trace the trajectory of the pandemic and make swift decisions about resuming economic activity. 
However, there remain some notable hurdles regarding how such vast surveillance systems would be implemented. In…
Cryptocurrency Fraud is Evolving; Bitcoin ATMs Mitigate Risk 
In one of the more overlooked aspects of the crypto ecosystem, it appears that the bulk of illicit activities are shifting from hacks and thefts to cryptocurrency fraud and scams.
CipherTrace, the crypto-surveillance, and analysis firm released a report at the end of Q4 2019 that revealed hacks and thefts had decreased by 66 percent in 2019 while fraud and misappropriation of funds surged by 533 percent. And beneath the COVID-19 hysteria of 2020, hacks in the crypto sector have been eerily isolated. 
Outside of a few exploited flaws in P2P exchanges and DeFi flash loan vulnerabilities, the headline-grabbing hacks of exchanges for hundreds of millions of dollars have been absent so far this year. Is the industry due for another massive hack, or are stringent KYC/AML processes, regulatory crackdowns, better security practices, and blockchain surveillance working? 
KYC/AML Improvements Are Reducing the Appeal of Crypto Exchange Laundering 
2020 is far removed from the no-KYC wild west days of the early-mid 2010s where anonymous altcoin casinos preponderated and the Dark Underbelly of Cryptocurrency Markets thrived. 
Today, bitcoin and the crypto ecosystem is becoming institutionalized with a surfeit of derivatives (e.g., options, futures, perp swaps, etc.) available on regulated exchanges. 
Most of the leading exchanges adhere to…
Top 7 AI and Software Development Companies For Startups and SMEs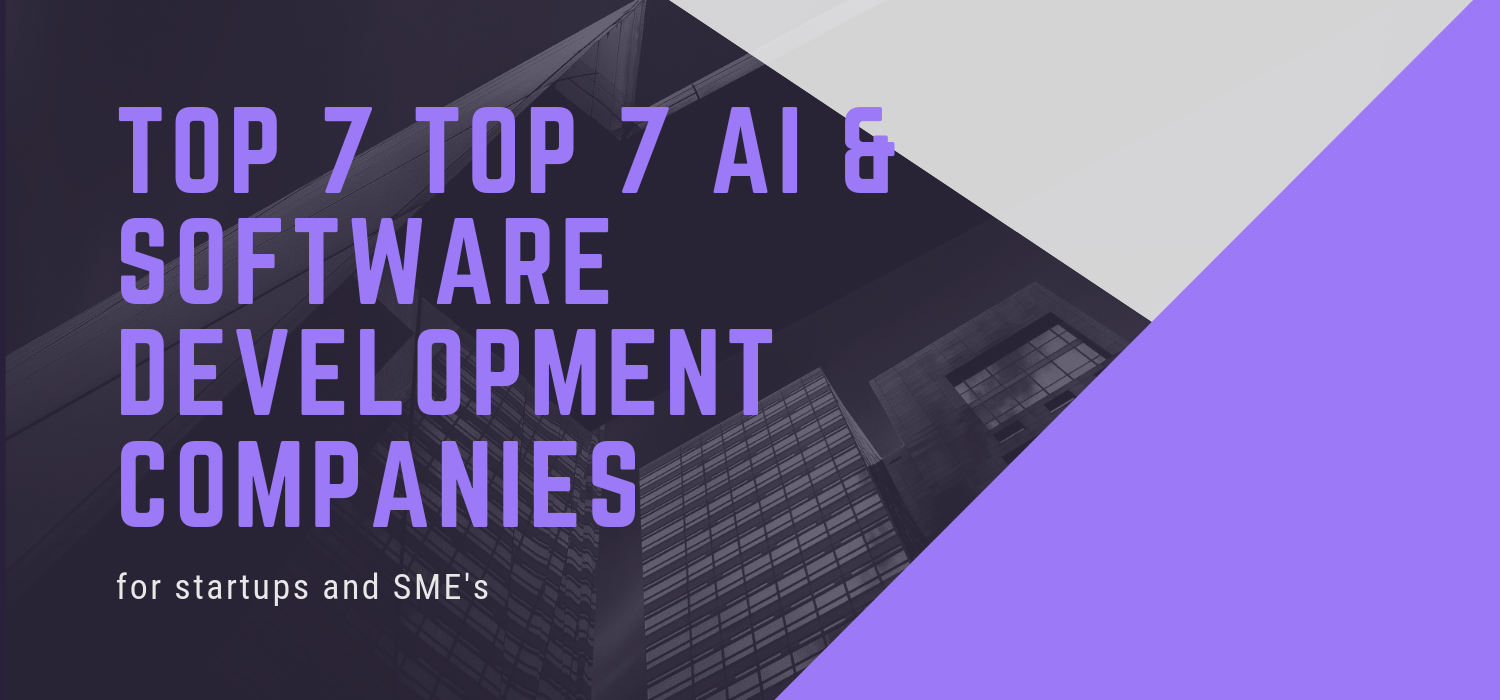 Top software development companies are tasked with proffering digital solutions to practical problems by producing innovative software programs, apps, and websites. The industry has grown into a huge force and with a revenue of over $481 billion. While some companies focus on certain software solutions such as web development, mobile app development, artificial intelligence, etc., others are all-purpose. 
This is a digital age, as you already know. Therefore, the success of your company would depend a lot on digitizing your services and providing your customers with high-quality software and websites. 
Today, it is much easier in that you can simply outsource your software needs to a custom software development company. You have a lot of options to choose from, but the best firms are reputable and experienced, have a highly skilled workforce, and uses the best processes and tools to ensure maximum satisfaction. 
This list contains some of the best software development companies you can find around, especially those focused on artificial development needs for startups and SMEs.
TopDevz 
TopDevz is a multi-award winning software development company that has rightly earned its place as one of the fastest-growing companies in the US. Its unique model is flexible, cost-saving, on-demand and easily scalable and the company has a 96% retention rate. With a team where the average employee has more than 10 years…