Pay for Your Hotel Stay with Bitcoin (BTC) at the FIFA World Cup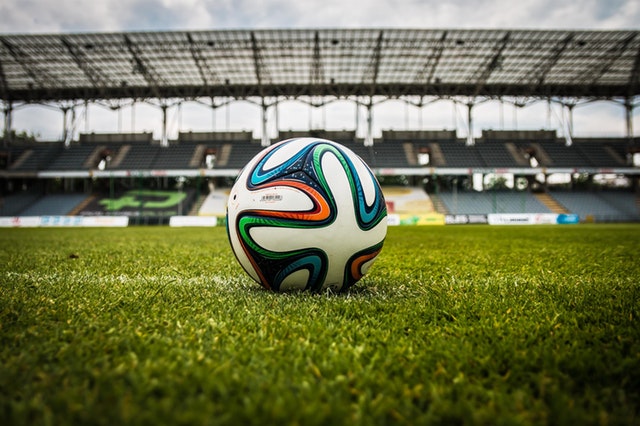 FIFA World Cup makes up for one of the biggest events globally when it comes to the "second most important thing in the world" – football. In the year 2018, the World Cup will be held in Russia as this country gained the rights to host the World Cup back in 2010 when the decision on this matter became official. While it is expected to see this year's World Cup in Russia as one of the most spectacular events in 2018, word that Bitcoin will in a way support the mentioned event came back in March. Let's see how Bitcoin is meant to support the faithful football fans during their visit to Russia.
Bitcoin Accepted as a Payment Method
It was announced back in March that Bitcoin will be used in some hotels as a payment method for paying for the stay of visitors that are to come to Russia in order to support their domestic teams on 12 different stadiums across Russia that will become the epicenters of maybe the biggest sports event in 2018.
As it is expected to see millions of people coming to Russia in order to witness the World Cup of 2018 and provide moral support to their country teams, more than several hotels in Kaliningrad have taken the initiative towards enabling payment s with Bitcoin as a way for paying for a stay in the listed hotels.
The hotels in Kaliningrad have already made arrangements with service providers that would be able to process crypto-based payments that will be made with BTC on this occasion.
The predicted dates for the increased inflow of visitors to Kaliningrad is June 14th and June 15th, when the Mundial will take place across 12 different stadiums and with millions of people coming from eight different countries as reported by the responsible parties in Kaliningrad.
The hotels in the mentioned city in Russia have stated that they are expecting to have guests from Serbia, Croatia, Morocco, Nigeria, England, Switzerland, Belgium, and Spain, which means that there will be a lot of potential Bitcoin users coming to support their teams.
As the World Cup is set to take place in Russia during today's date on June 14th and the next day on June 15th and with Kaliningrad making the capital of the western area in Russia, Kaliningrad makes up for one of the hosting cities that will be welcoming numerous guests during their stay for the next two days.
The hotels in Kaliningrad have thus taken the initiative of partnering up with a service provider called Free-Kassa.
The manager of the hotel chain that has made the mentioned arrangement with Free-Kassa claims that she has noticed that the interest in trading and making payments with cryptocurrencies is increasing while taking major fervor during the last two years.
That is how they have decided to enable their visitors to pay for their stay in the chain of hotels in Kaliningrad while paying instantly with Bitcoin.
The prices across hotels, not only in Kaliningrad, but in other hosting cities have gone 10 times more expensive than the original price of staying in these cities, which seems to be a normal occasion since Russia has spent 12 billion dollars on this event, looking to earn a profit of at least 5 billion during the World Cup.
The hotel chain that has taken the initiative to partner up with Free-Kassa in order to provide visitors with the option of making payments with Bitcoin, hopes that other hotels will follow their lead, in accordance with the statement provided by the manager of Apartment Malina hotel.
If anything, the prices won't get lower during your visitation to Russia during the World Cup, but at least you can make instant payments with Bitcoin on the spot thanks to the initiative of Kaliningrad hotels, like Apartment Malina, which contributes to the future adoption of cryptos, also making BTC a part of the World Cup 2018 in a modest but significant way for the crypto community in general.
Russia on Crypto Regulations
In addition to having the mentioned hotels in Kaliningrad offering to pay with BTC as one of the available payment options for their guests, the Russian government started to work on regulations that will address the use of digital currencies in this country.
The regulations were mentioned back in March 2018, when the Finance Ministry of Russia presented the bill on Digital Financial Assets, stating that the payments being made with cryptocurrencies and digital assets will be enabled and legal in accordance with the bill, but only in the case when the risk is out of the question.
That way, the Russian Financial Ministry has addressed the importance of differentiating valuable digital assets from so-called scam-coins that come as not only highly unregulated but potentially dangerous for the unsuspecting users.
Bitcoin Performance
Still the ultimate coin number one, with over 111.8 billion dollars in market capitalization, Bitcoin seems to be struggling with slow payment processing and the lack of a dev team that could turn Bitcoin into more than the original coin.
Moreover, BTC seems to be struggling in the market as well, although it is seen rising up by 0.76% today.
Bitcoin has as well as Litecoin touched a new low of below 7000$, making it tradable at the price of devastating 6542.47$ per one BTC. Far from its all-time high, it is yet not certain whether BTC will try and bounce off towards 7000$ and above or continue dropping down and below 6500$.
For the latest cryptocurrency news, join our Telegram!
Disclaimer: This article should not be taken as, and is not intended to provide, investment advice. Global Coin Report and/or its affiliates, employees, writers, and subcontractors are cryptocurrency investors and from time to time may or may not have holdings in some of the coins or tokens they cover. Please conduct your own thorough research before investing in any cryptocurrency and read our full disclaimer.
Image courtesy of Pexels
Importance of Bitcoin ETFs and Bakkt for the Crypto Space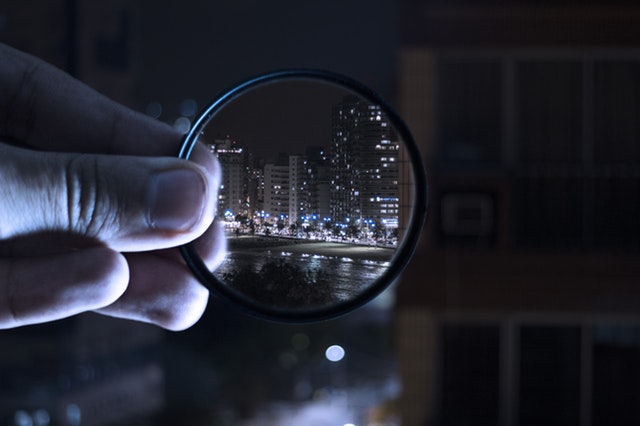 It is no secret that 2018 was a very bad year for cryptocurrencies, at least when it comes to prices and market cap. However, in its brighter moments, this year managed to set the stage for some very important events that are expected to make 2019 very successful and profitable. Two things have attracted the most attention, both of which were expected to occur in 2018, only to be moved for early 2019. Those two are Bitcoin ETF decision by the US SEC, and the launch of Bakkt.
What are Bakkt and Bitcoin ETFs and why are they important?
Let's start with Bakkt first. Bakkt Exchange is a business that is set to launch at the very beginning of 2019. It is a cryptocurrency platform that is set to offer a large number of services, including things such as warehousing and trading. However, there is another thing that makes Bakkt special, and that is the fact that the exchange itself is a product of the same company that has created the New York Stock Exchange.
In addition, Bakkt will be supported by some very influential names, such as Microsoft, BCG, and even Starbucks, to name a few. Furthermore, Bakkt will support crypto-to-fiat conversions. Starbucks will actually be one of the companies that have volunteered to help test the system, as users will be able to convert crypto to…
SEC Postpones Bitcoin ETF Decision Once Again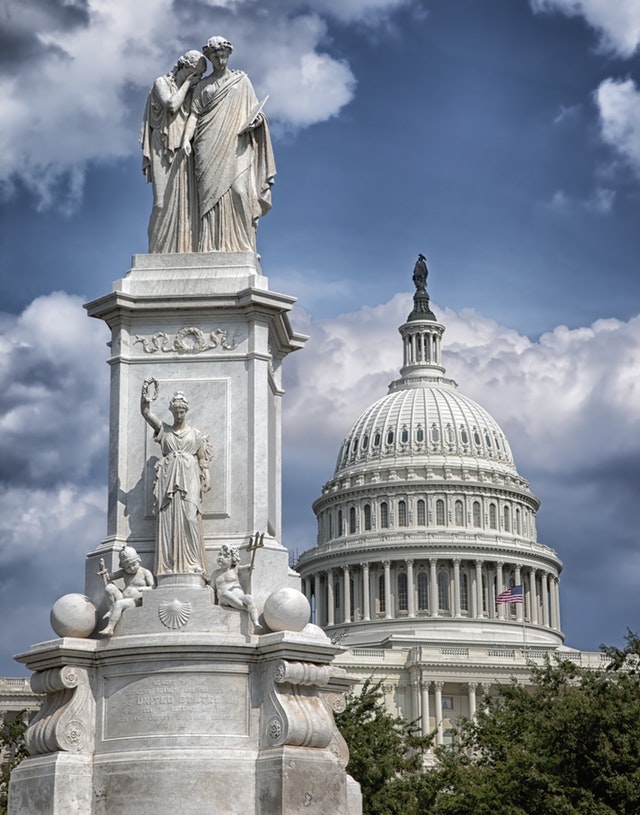 The new announcement by the US SEC (Securities and Exchange Commission) states that the decision regarding the potential approval of several applications for a Bitcoin ETF (exchange-traded funds) is once again postponed. This time, the SEC declared that the decision will be made by February 27th, 2019.
The application requesting that VanExk SolidX BTC fund get s listed on Cboe BZx Exchange that was published on July 2nd needs to be given order by the commission within 180 days. Originally, the deadline for doing so was December 29th. However, the SEC decided to extend the period for another 60 days, effectively moving it to February 27th.
The SEC stated that designating a longer period for making a decision was found appropriate, as more time is needed in order to properly consider the rule change.
Cryptocurrencies need a sufficient monitoring mechanism, claims SEC chairman
Recent reports claim that the SEC received over 1,600 comments after requesting the public opinion regarding the ETF applications issue. In the past, the SEC rejected many such applications, some of which were even submitted by SolidX itself. In addition, they also rejected the applications submitted by Gemini, the exchange owned by Winklevoss twins. Brothers were attempting to gain ETF approval ever since 2013, although to no avail.
Other applications were also submitted by Direxion, ProShares, as well as GraniteShares. The SEC rejected them all,…
What to Expect in 2019: BTC, BAT, and Steem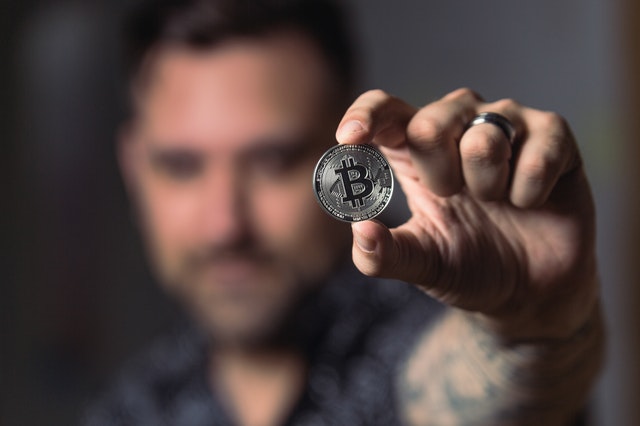 There are only a few weeks of 2018 left, and considering how bearish and crypto-unfriendly this year was, a lot of investors will likely be pleased to see it gone. Many believe that 2019 will be the year that will correct BTC prices and bring forth the period of great recovery.
But what does that mean for digital currencies? Which ones are a good investment right now? This is something that we will, hopefully, be able to answer right now. Here are the top 3 coins that everyone should keep an eye on in 2019.
1. Bitcoin (BTC)
Of course, we have to start with Bitcoin, the first and largest cryptocurrency. Bitcoin has lost a lot in 2018, and its losses are unparalleled by any other coin. In fact, in terms of market cap, Bitcoin has lost as much as the rest of the crypto market put together.
Many believe that its rapid growth, which started in late 2017 and has brought it to its all-time high, is responsible. That the bearish 2018 was only a one large price correction of the last year's price surge. Even if this is true, price corrections, luckily, all end sooner or later, and when this one comes to a close, Bitcoin will likely be ready for a big comeback.
2019 is expected to bring a lot that will serve BTC's rise…