Red Pulse: Rise of the Phoenix (PHX)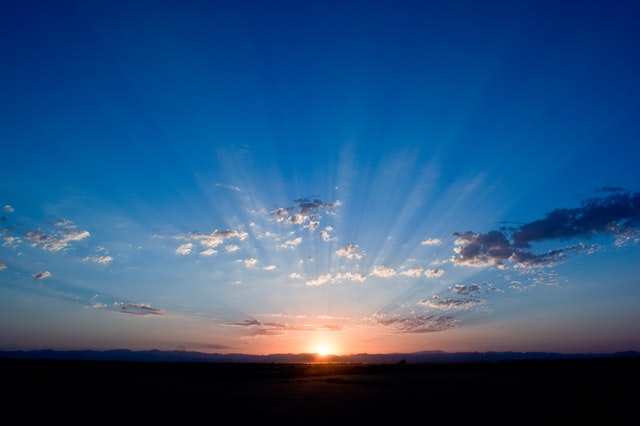 From the ashes of the bear market encompassing the cryptoverse, a powerful altcoin is rising to meet the needs of a new economy. Red Pulse Phoenix (PHX) is up over twenty percent over the past day and it doesn't look like it's ready to stop.
Phoenix (PHX) is the newest token swapped from the original Red Pulse (RPX) currency in August. Having successfully made the transition to an improved infrastructure, this alternative currency is flying high along with its investors as volume picks up alongside the company's valuation.
But the story behind Phoenix (PHX) starts in October of 2017, as an exciting ICO gained steam under the token's original brand, Red Pulse (RPX).
Research on the Blockchain
Red Pulse (RPX) began as a smart contract ecosystem built on the NEO blockchain. The motivation behind the team's efforts included a desire to bridge the knowledge gap hindering global participation in Chinese industry. China, of course, has the 2nd largest economy in the world, yet remains difficult to understand for investors living outside of this massive country's boundaries.
The accuracy and transparency of information relating to Chinese industry are lacking, to say the least. An overload of information and a broken research content ecosystem led Red Pulse (RPX) to find a blockchain solution. Utilizing their native cryptocurrency for transactions and blockchain for a publicly verifiable ledger, the new Red Pulse research content ecosystem was born.
The success of the venture has now allowed the team behind Red Pulse to innovate a new infrastructure suite. The rise of the gig economy and stringent regulatory requirements inspired the team to add a variety of brand new elements to their original infrastructure. The upgraded currency was rebranded alongside their open research platform, and Phoenix (PHX) was born.
Phoenix (PHX) is a revolutionary cloud-based solution to the cumbersome and manual nature of the expert network business model. The Phoenix network connects research consumers and producers with machine learning, language processing, and blockchain technology.
Technical Specifications
The Phoenix (PHX) network is implemented using 'Proof of Creation'. Submitted content invokes a hash function on the NEO blockchain, converting the content into a hash script. This unique script is stored and registered as a non-fungible digital asset, proving creation and existence.
'Proof of Ownership' is also employed, allowing transfer of ownership while maintaining the immutable data attributed to the original creator.
Regulatory compliance, IP protection, and accountability are all improved significantly in the new Phoenix (PHX) research ecosystem. Providing an immutable record of specific information requests, comparing new and existing hashes and associating a distinct wallet address to each on-chain item, Phoenix (PHX) has risen from the successful implementation of the original Red Pulse (RPX) smart contract.
From the Ashes to the Sky
The Red Pulse Phoenix token (PHX) can be found on Binance and is currently leading the pack in today's section of market gainers. As the coin market prepares for a rise of its own, early leaders like Phoenix (PHX) stand ready to take a significant share of the new participation coming into the cryptoverse.
For real-time trade alerts and a daily breakdown of the crypto markets, sign up for Elite membership!
Disclaimer: This article should not be taken as, and is not intended to provide, investment advice. Global Coin Report and/or its affiliates, employees, writers, and subcontractors are cryptocurrency investors and from time to time may or may not have holdings in some of the coins or tokens they cover. Please conduct your own thorough research before investing in any cryptocurrency and read our full disclaimer.
Image courtesy of Pexels
Lite.IM Dethrones Facebook After Integrating Crypto Wallet With Popular Messaging Platforms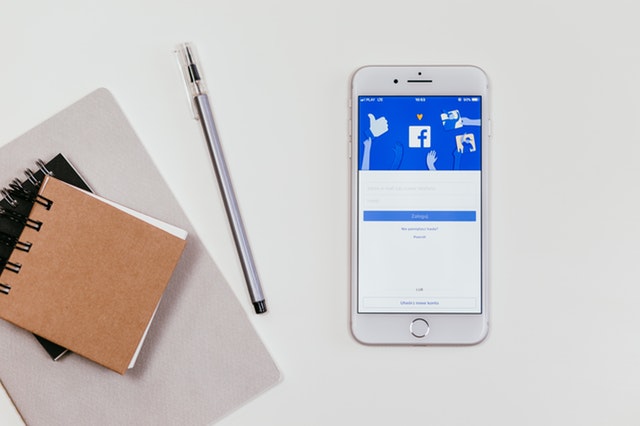 With the crypto markets in turmoil, especially after news about a potential hack at Cryptopia, traders and investors need to turn their attention away from day trading.  Instead, crypto traders really need to think long-term and identify projects that are sure to win in the long-term.  In particular, one crypto company is making major headlines after winning an all-important technology battle against the mighty Facebook.  That company is Zulu Republic (ZTX).
Zulu Republic Develops Lite.IM
Zulu Republic is an ecosystem of blockchain tools and platforms, designed as a place where people, businesses, and organizations can thrive on their own terms.  And indeed, Zulu Republic has hit a grand slam with their development of Lite.IM.
Lite.IM is a crypto wallet that has been integrated with several of the most popular messaging platforms such as Facebook Messenger and Telegram.  In addition, users in the U.S. and Canada can also exchange and manage crypto balances through SMS.  Although not all cryptocurrencies are available, the team has selected four of the most popular currencies which include Litecoin (LTC), Ethereum (ETH), Bitcoin (BTC), and the native currency of Zulu Republic (ZTX).
Telegram and Facebook Messenger are extremely popular platforms.  But, potentially even more exciting news, is that the Lite.IM team plan to announce WhatsApp integration in the next 1-2 weeks.  There is a reason why Facebook acquired WhatsApp in 2014, for…
Will 2019 be the Year of TRON (TRX)?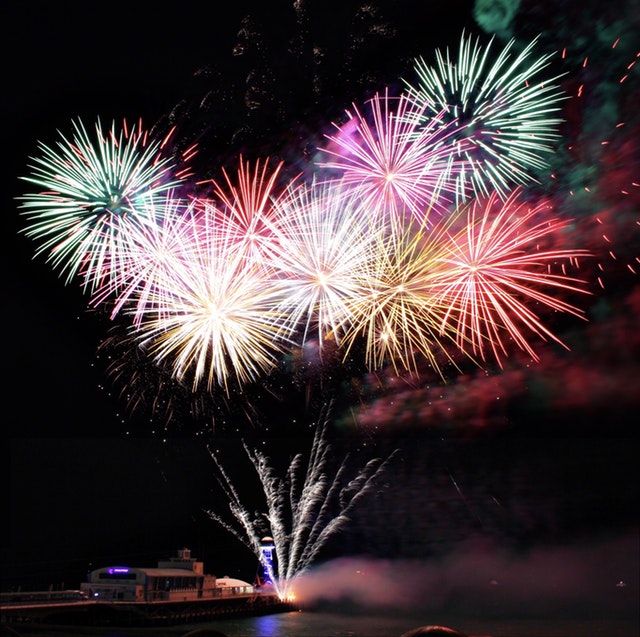 While even the best years cannot help sustain bad cryptocurrency projects, the good and strong ones can do much even when years are extremely bad for crypto. TRON (TRX) has proven this in 2018 by being one of the most active and most popular projects around.
Throughout the previous year, TRON has been making great progress, setting foundations for growth and expansion, which may eventually lead to its dominance over the crypto market. Now, 2019 has barely even started, and it already promises to be a year filled with potential and all kinds of different possibilities for this coin.
TRON in 2018
2018 has started with a market crash that has brought a lot of coins down from their all-time highs. This is true for TRON as well, and it did not manage to avoid being affected by bear market, no matter what its developers did. However, instead of trying to fight the market and its trends, they focused on expansion, development, partnerships, and future projects.
The first big step for TRON was the launch of its MainNet, with dozens of listings and partnerships being announced right before the final launch. After that, the coin transferred its tokens from Ethereum's network, it had a Super Representative election, and it even managed to purchase BitTorrent, which was a part of a secret project back then.
The project was quickly…
TRX vs ADA: TRX Overtook ADA for 8th Place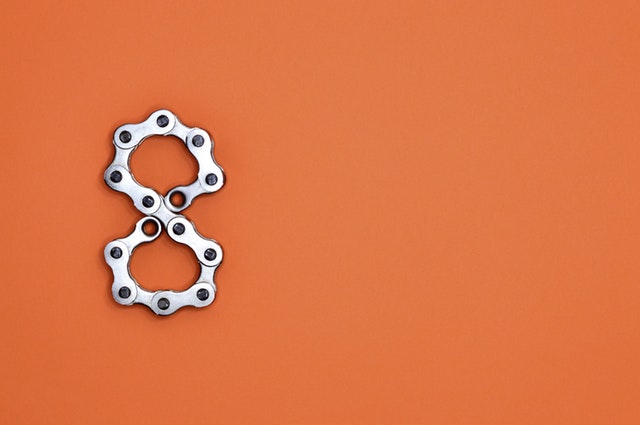 For years now, ever since altcoins started popping up in order to provide an alternative to Bitcoin (BTC), the rivalry between the coins has been one of the most talked-about aspects of the crypto world. Websites such as CoinMarketCap started appearing, tracking the coins' value, market cap, trading volume, and other details that would help investors and traders determine which coins to go for.
Before long, hundreds of altcoins emerged, and that number has grown to over two thousand in the last few years. However, as always, the most attention is being directed towards the top 10 coins, which are constantly overtaking one another.
In recent months, following some of the largest events of 2018, the top 10 cryptos have seen numerous rank shifts. XRP overtook Ethereum's place for several times, Stellar, Bitcoin Cash, Bitcoin SV, and EOS were overtaking one another in December 2018, and coins' ranks were known to change several times per day.
Now, in early January, the situation has seemingly quieted down a bit, and most coins are back to their usual spots. However, two very successful coins are expected to have their own battle. In which TRX overtook the 8th position.
TRX vs. ADA
The first thing to note when it comes to TRX vs ADA is that they are not a direct competition to one another. These are two very different coins,…