ReddCoin Users Can Now Use RDD For Real World Purchases With The Newly Introduced Debit Card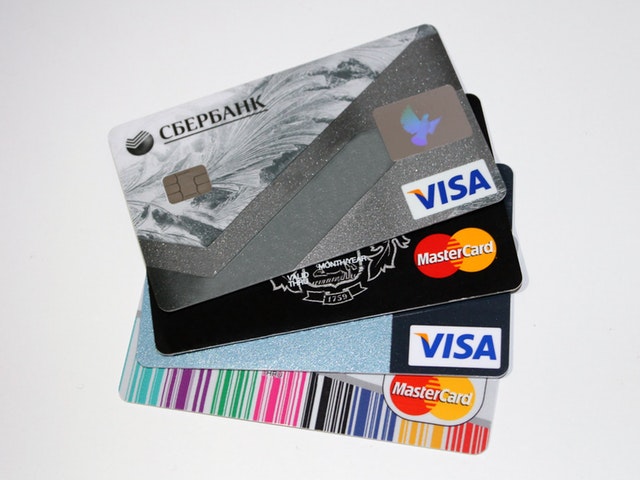 Even though the overall market has been going through a bearish rally since the beginning of the year, there have been some altcoins like ReddCoin (RDD) that have been fairing on well. Unbeknownst to most crypto enthusiasts, Reddcoin has been making big leaps with a strategic roadmap that will see Reddcoin's integration onto mobile platforms such as IOS to increase the level of adoption. Furthermore, Reddcoin's Blockchain operates on a proof of stake velocity protocol which is more secure and profitable for miners. In fact, the second version of the POSV protocol has already been launched. This new update will enable active nodding on Reddcoin's network, therefore, incentivizing the community to use the coin as opposed to only holding it.
The launch of Redd Coin's debit card
The announcement to launch the Reddcoin debit card was first released on the company's Reddit page. By working with Investa ( a company that offers a blend of fintech and crypto related services to increase the value of digital assets), REddcoin is on track towards being one of the first( if not the only one) cryptocurrencies with a backing of debit cards and a global network of ATM's.
This new partnership with Investa (although still in its infant stages) is quite promising for Reddcoin as it will allow the cryptocurrency to find its usefulness in the real world and among mainstream public. The news move to come up with a debit card for Reddcoin will enable users to not only efficiently store the RDD but also spend and grow the RDD community at large.
More about Investa
AS indicated earlier, Investa offers a variety of solutions for both fintech and cryptocurrency companies such as Reddcoin. By combining the best of both worlds, Investa is able to work in tandem with fintech companies to boost efficiency. Therefore Investa is able to offer wallets, build exchanges and integrate debit card systems to crypto projects thus enabling seamless exchange between fiat and cryptocurrency. Currently, Investa has an ongoing Pre-sale of the INV token that is set to end in about 50 days.
Redd Coin going forward
Although the recent bear run ended up shading most of the gains made by RDD, there is still hope for the cryptocurrency (ranked number69 on CoinMarketCap) whose market capitalization currently stands at about 300 million to go up once again. With crucial partnerships such as the one with Investa, most market analysts predict that the ReddCoin might just hit the coveted $1 mark by the end of the year.
For the latest cryptocurrency news, join our Telegram!
Disclaimer: This article should not be taken as, and is not intended to provide, investment advice. Global Coin Report and/or its affiliates, employees, writers, and subcontractors are cryptocurrency investors and from time to time may or may not have holdings in some of the coins or tokens they cover. Please conduct your own thorough research before investing in any cryptocurrency and read our full disclaimer.
Image courtesy of Pexels
Lost Money When BTC Plunged? Here is How I Earned Back!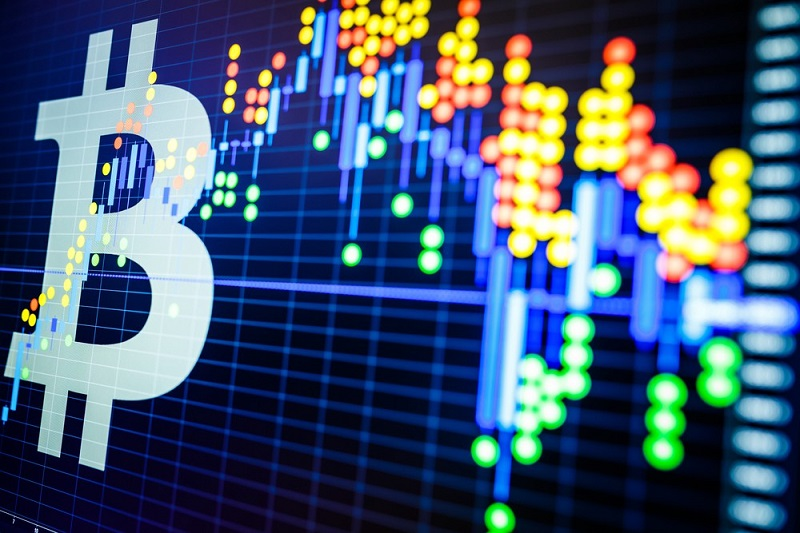 Bitcoin has keep downtrend for 13 months since the last bullish market in December 2017. Price has found support at the $3,600 area, though, and a pullback is taking place. Speculators, who want to make great profits on the BTC investment in a short period, have their funds locked up in the BTC spot market.
Investors worldwide are increasingly opting for BTC futures contract. Compared to the spot market, BTC futures trading can be an advantage for investors since it is a fast and cost-effective way to hedge BTC spot trades. With the price of BTC fluctuates repeatedly, BTC futures trading is much better for investors to profit from the price movements. And the leverage also allows investors to control a large contract value with a relatively small amount of BTC hold.
How to Trade Bitcoin Futures Perpetual Contract in Bexplus?
Bexplus is a promising Bitcoin futures exchange, providing BTC, ETH and LTC perpetual futures with up to 100x leverage. Different from the weekly or quarterly cycle which has expiration, perpetual futures enables traders to end the contract anytime at any price they want. And they can trade both sides of the market, i.e. getting long when they predict the BTC may rise or going short assuming the price may come down in short or medium-term in the future. 100x leverage can seem risky, but when used properly…
Wirex adds WAVES to its Platform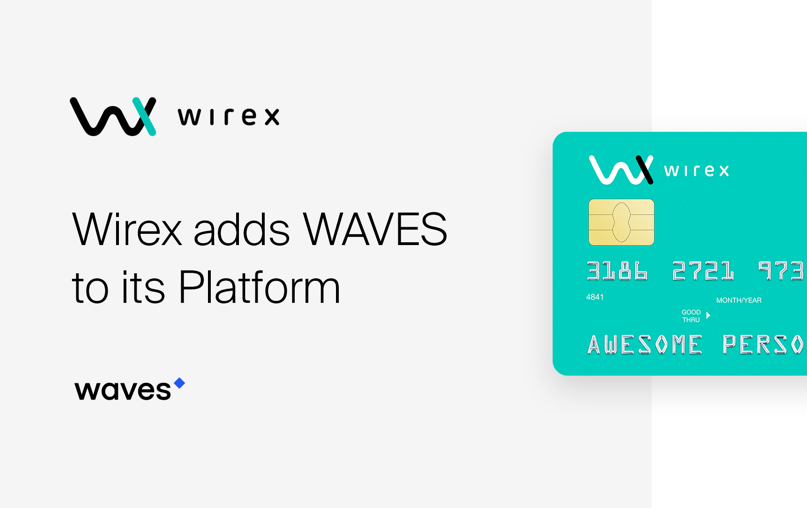 London UK, January 10th2018 – Wirex, the UK FCA-licenced digital money platform that facilitates the seamless conversion of cryptos and traditional currency, has joined forces with Waves to add the in-demand WAVES token to its platform. The WAVES token holds a unique place in the cryptocurrency spectrum because its underlying utility addresses some critical hurdles that hinder the mainstream adoption of blockchain technology, such as scaling, interoperability, and security.
Sasha Ivanov, CEO and Founder of Waves Platform, says, "We see Waves as the bridge that will facilitate the transition from web 2.0 to web 3.0. The goal of our team is to put tools in place that will allow both enterprise and individuals to easily implement their own blockchains while improving the UX of DApps and blockchain infrastructure."
Like Wirex, the Waves Platform was purpose-built, and since its launch in 2016, Waves has become one of the fastest, most secure and user-friendly public blockchain platforms available.
In terms of its underlying protocol Waves is closer to Ethereum than Bitcoin. Ethereum is used to develop various DApps, but it can be expensive due to its Smart Contract language complexity and Gas fees that can grow dramatically over time. Waves Smart Contracts are simplified – they are a plug-and-play solution with fixed fees. Another improvement is the Waves-NG protocol with throughput of up to 1000 TX/s.
Make Profit in the Bear Market? Recommend the 1st Cryptocurrency Futures Exchange – Bexplus
In 2018, Bitcoin has declined from $20,000 to $3100. Is $3100 the bottom of BTC and will the bull come in 2019? I don't think there will be a bull in the cryptocurrency market next year. Instead, it may keeps "steady" price fluctuation, which means Bitcoin price goes up and down but hard to rebound to $20,000 in 2019. So is it possible to earn money during the cryptocurrency bear market? Absolutely YES!
If you've traded BTC spot before, you must know that you can only make profits when its price rises. Different from the spot trading, Bitcoin futures contract as well as other altcoins futures trading are popular among investors, because it gives investors chance to earn money even during the bear market.
What is Cryptocurrency Futures Trading?
Cryptocurrency futures contract enables you to enter a larger trade with a small number of assets that you possess. You can earn money in both directions. For example, buy/long BTC means that speculator can place a "bet" on BTC rising. On the contrary, sell/short BTC means to "bet" on BTC falling. Besides, with X times leverage added, investors can enter a large trade though they hold a smaller amount of BTC. Some investors, especially the beginners may think that futures trading is relatively high risk. But different from the traditional futures contract, Perpetual contract allows you to set stop-profit…