ReddCoin Users Can Now Use RDD For Real World Purchases With The Newly Introduced Debit Card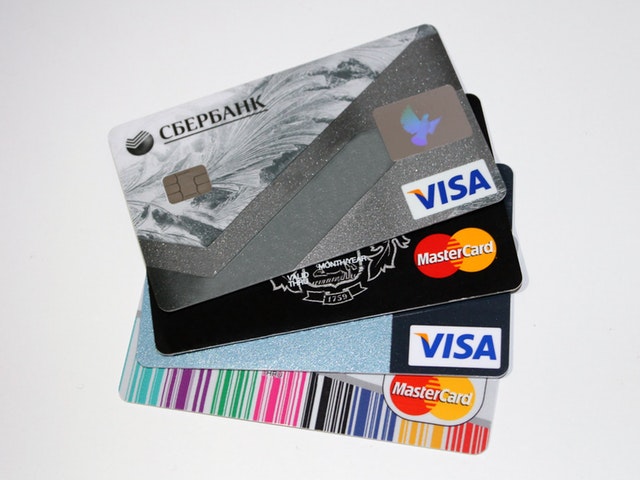 Even though the overall market has been going through a bearish rally since the beginning of the year, there have been some altcoins like ReddCoin (RDD) that have been fairing on well. Unbeknownst to most crypto enthusiasts, Reddcoin has been making big leaps with a strategic roadmap that will see Reddcoin's integration onto mobile platforms such as IOS to increase the level of adoption. Furthermore, Reddcoin's Blockchain operates on a proof of stake velocity protocol which is more secure and profitable for miners. In fact, the second version of the POSV protocol has already been launched. This new update will enable active nodding on Reddcoin's network, therefore, incentivizing the community to use the coin as opposed to only holding it.
The launch of Redd Coin's debit card
The announcement to launch the Reddcoin debit card was first released on the company's Reddit page. By working with Investa ( a company that offers a blend of fintech and crypto related services to increase the value of digital assets), REddcoin is on track towards being one of the first( if not the only one) cryptocurrencies with a backing of debit cards and a global network of ATM's.
This new partnership with Investa (although still in its infant stages) is quite promising for Reddcoin as it will allow the cryptocurrency to find its usefulness in the real world and among mainstream public. The news move to come up with a debit card for Reddcoin will enable users to not only efficiently store the RDD but also spend and grow the RDD community at large.
More about Investa
AS indicated earlier, Investa offers a variety of solutions for both fintech and cryptocurrency companies such as Reddcoin. By combining the best of both worlds, Investa is able to work in tandem with fintech companies to boost efficiency. Therefore Investa is able to offer wallets, build exchanges and integrate debit card systems to crypto projects thus enabling seamless exchange between fiat and cryptocurrency. Currently, Investa has an ongoing Pre-sale of the INV token that is set to end in about 50 days.
Redd Coin going forward
Although the recent bear run ended up shading most of the gains made by RDD, there is still hope for the cryptocurrency (ranked number69 on CoinMarketCap) whose market capitalization currently stands at about 300 million to go up once again. With crucial partnerships such as the one with Investa, most market analysts predict that the ReddCoin might just hit the coveted $1 mark by the end of the year.
For the latest cryptocurrency news, join our Telegram!
Disclaimer: This article should not be taken as, and is not intended to provide, investment advice. Global Coin Report and/or its affiliates, employees, writers, and subcontractors are cryptocurrency investors and from time to time may or may not have holdings in some of the coins or tokens they cover. Please conduct your own thorough research before investing in any cryptocurrency and read our full disclaimer.
Image courtesy of Pexels
Ludos Protocol Makes a Strong Case for Investors in Blockchain Gaming
As games migrate to the blockchain and become increasingly complex, Ludos Protocol is set to capture this new market. It's creating a solid ecosystem of DApps and toolboxes that provide Blockchain as a Service for developers to build and maintain sidechains.
Ludos Protocol solves one of the biggest issues that has given investors qualms about blockchain gaming: scalability. An overcrowded mainchain is a perennial problem that has hindered the progress of even the best-funded blockchain gaming applications. Thanks to a hybrid of Proof-of-Work and Proof-of-Stake consensus algorithms, Ludos Protocol is able to implement a multi-sidechain system. This allows any populated game to deploy its own sidechain of transactions while keeping the mainchain throughput at a minimum.
This is why Ludos Protocol has attracted investment from fund behemoth Softbank, whose previous ventures include Uber and Alibaba. Ludos Protocol is the fund's third-ever foray into blockchain.  
Industry trends attest to Softbank's interest in Ludos Protocol. Gaming produced a global revenue of over $200 billion in 2017, according to the latest report by Digi-Capital. It is a figure that is expected to grow to $300 billion by 2021, making the industry one of the most lucrative in the digital economy. It is also one of the ripest for change by blockchain technology. The development of a comprehensive blockchain infrastructure that suits the evolving needs of the…
Ripple director: Banks tapping into Ripplenet to form a network to ditch SWIFT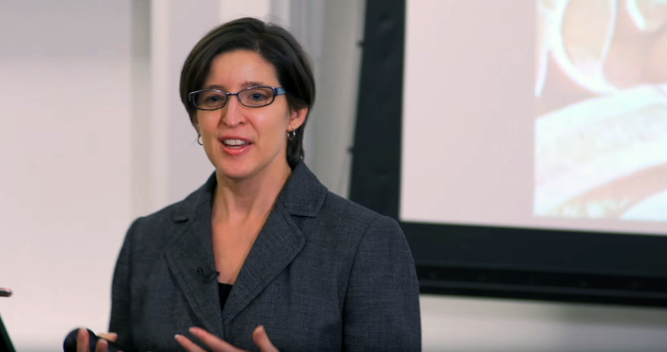 Director at Ripple, Susan Athey was spotted giving a presentation to the audience in a video that gone viral yesterday (but it was recorded in early Octobober, last month). In the video, she claimed that banks are tapping into the Ripplenet to form their very own network. The senior executive of Ripple affirmed that banks are doing so to ditch the obsolete SWIFT system.
As per Susan Athey, less-established countries feel disadvantage while using SWIFT since only a handful of large US institutions are responsible for everything. She also shed some light on the facts that messages on SWIFT do not work well alongside it being a slow network.
Big groups from Asia, the Middle East, and Japan have joined RippleNet already. In Susan opinion, that hints smaller countries are the earlier adopters of Ripple blockchain.
Regarding the future of currency, Ripple aims at eliminating the need of 'hub' for payments. If you go and book an air-ticket through a hub, you'd more likely be purchasing the ticket at a higher price. Also, if an airline has a monopoly over a hub, it can control that for its benefits.
"Banks are plugging into RippleNet to form their own network so that they don't have to go through SWIFT. " ~ Susan Athey, Director at Ripple
I'am back btw 🙂#RippleNet #IOV #XRPcommunity pic.twitter.com/Tg0MjVkNe5

— Steven Diep (@DiepSanh) November 14, 2018
…
XRP turns green as it secures listing on new crypto exchange Shardax
An exciting new crypto exchange Shardax, which is built to be user-friendly, fast and secure one, announced to list Ripple's XRP just recently. And all the major cryptocurrencies, including Bitcoin, are still trading in red, XRP is up by 2.34% at the press time.
Since the emergence of cryptocurrency and blockchain technology, crypto trading has been one of the most profitable investment options for many individuals who have an eye for emerging technology. However, considering the crypto market's high volatility, unregulated and decentralized nature, the risks of fraud and complex technology make it problematic for new merchants and investors to venture into the industry.
Luckily, Shardax as a cryptocurrency exchange provides an alternative for investors and merchants who do not have the technical know-how or business acumen to run their due diligence on virtual currency ventures. And now the very same exciting new exchange has announced the listing of XRP.
We are happy to announce that XRP (@Ripple) is to be listed on Shardax.

Remember to register now to receive 0% trading fees for the first 3 months after launch.https://t.co/IB5L3WehDy pic.twitter.com/8nKawKSORB

— Shardax (@ShardaxOfficial) November 13, 2018
What is Shardax Exchange? Why XRP listing on it is worth noting?
Shardax crypto exchange was launched in the third quarter of 2018, created to combine the dominance of top-tier cryptocurrency exchanges, with the capability to profit from…