Ripple Interledger powered Coil could benefit as EU parliament passes the content creators-friendly bill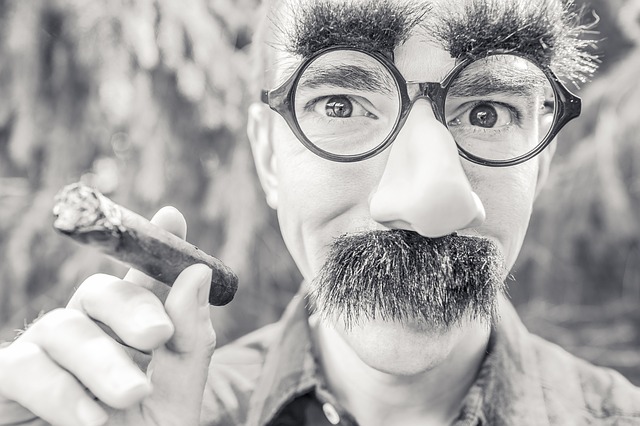 Content creators these days find it difficult to get a fair ownership or enforcing rights to their work online. However, in view of this, yesterday, Article 13 and 11 was approved by the EU Parliament concerning contents online that say:
"A summary of the EU Legislation explains that the internet has become the main marketplace for distribution and access to copyright-protected content. Unlike traditional business models, however, people who produce and publish contents and own the rights to intellectual property have a hard time enforcing their rights to the work online. Lawmakers argue that this "could put at risk the development of European creativity and production of creativity and production of creative contents," which is why stronger laws protecting creators are needed."
Most content related websites on the net these days are less informative and lack business plans. Most of them are based on Ads or click baits due to the normal phenomenon that views are more important than the quality of the content. So this makes the actual quality of the contents unappreciated, thus, supporting views, the more.
However, this normal notion is detrimental to quality and creativity, and an administrator of XRP the Real Zerpbox, Mr. H, Tweeted that,
"as creativity to more views (fake news/clickbait) is more rewarding than the actual creative content. Put a picture of a hot in a short skirt on the embed of your YouTube video about milking cows and get x100 views. These videos are not even watched, may be scanned through, 'where is that girl then and why is she in the preview picture' but the actual content is ignored – yet rewarding because the preview attracted views."
Meet Coil – The Technical Startup Company
A technical startup company known as Coil has decided to reward the number of seconds the content is actually watched through Interledger.
Coil is a startup company based in San Francisco and powered by the Ripple network. The company aims to create a benefiting plan by paying websites that make use of Web Monetization. It is important to know that Web Monetization is the latest way websites can get paid by using Interledger.
Stefan Thomas @justmoon gives us a peek into what to expect with @Coil & @Interledger: Web Monetization schemes that will make paying with cryptocurrencies and digital assets like $XRP ubiquitous & automatic with streaming payments.

Get ready for an EXPLOSION of web payments! RT pic.twitter.com/vEoAdedWHr

— Dr. T ⚡️ (@XRPTrump) June 21, 2018
Subsequently, in an interactive workshop, Coil took out time to explain how Web Monetization can be used by websites to get paid automatically when their sites are visited, instead of using ads and click baits or paywalls.
Mr. H also made this known on his Twitter page,
"Coil can reward the number of seconds, the content is actually watched. Read an interesting story you like-actively tip or 'reward' the content creator, now 10,000 actual views can be more rewarding than 1,000,000 'clicksbait.' Clicks – business models will adapt to this and the quality of the internet can be restored. Less fake news & clickbait… The European Parliament wants by article 13&11 is actually similar to the solution that Coil provides. Enable another business revenue model to reward the content creators, reduce the amount of fake news and clickbait"
The Role of Ripple
Coil's initiative is great and beneficial and there is no better way to do this other than using crypto rewards. However, Ripple is likely to be one of the standards for Coil's new business model for content creators.
Coil has decided to use Interleger Protocol (ILP). In a recent statement, Coil's team stated,
"which means that you're not tied to any currency, token, or single company. We're going to start off with background on Interledger and Web Monetization before diving into how to use it yourself. The project aims to address slow block finality, high transaction fees and unsophisticated payment channel constructions that exist within blockchain payment solutions today. The team is building a decentralized payment network leveraging Interledger for clearance and is actively working on an Ethereum plugin for the protocol."
If this gets actualized, people can also get rewarded through XRP. This news has come as a big surprise to all Ripple enthusiasts and they hope it may have a good effect on the price of XRP.
Check out the new Global Coin Report YouTube channel as we address all the highlights in crypto and the financial markets. With guests from all over the cryptosphere bringing you news, editorial, and of course, money making opportunities.
For the latest cryptocurrency news, join our Telegram!
Disclaimer: This article should not be taken as, and is not intended to provide, investment advice. Global Coin Report and/or its affiliates, employees, writers, and subcontractors are cryptocurrency investors and from time to time may or may not have holdings in some of the coins or tokens they cover. Please conduct your own thorough research before investing in any cryptocurrency and read our full disclaimer.
Image courtesy of Pixabay.com
Zeex Expands Through Multiple New Partnerships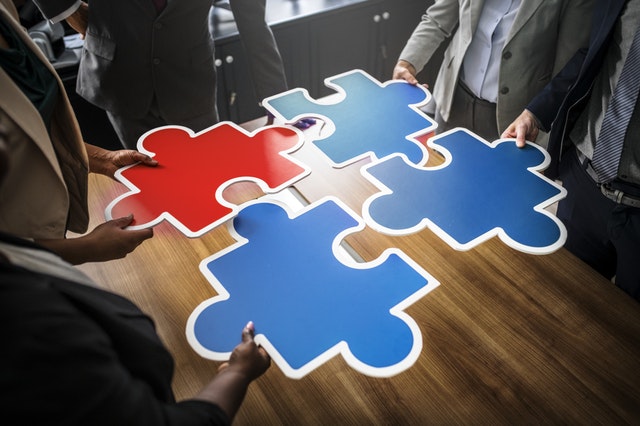 Zeex has inked a series of new deals with crypto wallet providers as a central element in the company's move to revolutionize the wallet marketplace with its new proprietary gift card liquidity mechanism. Zeex has now signed deals with Bancor, Hooxi, Coinwall, Ginco, Sirin, and BreadWallet (BRD). 
Introducing Zeex
Zeex is a platform that confronts the most limiting obstacle in the crypto space: utility as a medium of exchange with a marketplace comprised of traditional products and services and traditional modes of commerce. Zeex offers users the ability to skip over the fiat currency step and make purchases by converting cryptocurrency into "corporate currency" through the Giftcard channel.
What's the Big Deal?
At this stage, there are no truly effective means to circumnavigate the fiat step and utilize gift card exchange liquidity directly from cryptocurrency. While Coinbase has anointed the "Prepaid Crypto Giftcard" concept, this is a relatively recent development and the market has yet to comprehensively adjust.
Zeex has seized the initiative and emerged as the leading player on this front, with support from its non-blockchain sister, Zeek. Zeex has already lined up a series of blue-chip corporate brands, including Nike, ASOS, XBOX, Reebok, and Amazon, and is already pushing its minimum viable product iteration into late-stage production.
This is the…
Supporting with Five Highlights, the New Generation of ColdLar Wallet Pro 3 Shocked Release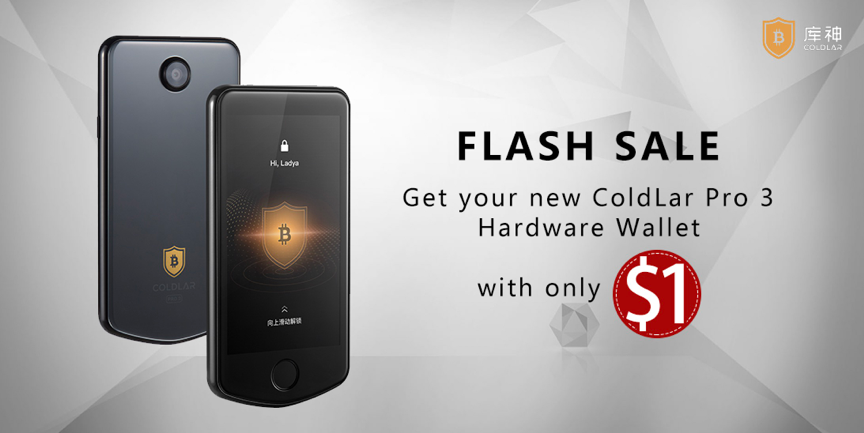 The new generation of ColdLar Wallet Pro 3 has been released, which makes a great step to become the Guardian for the Blockchain Assets.
Most of the experienced customers of cryptocurrency circle have known about ColdLar Wallet for a long time. However, the beginners also can understand its concept though this article.
ColdLar Wallet is not only an intelligent hardware cold wallet product, but also a full set of security storage solutions for blockchain assets. ColdLar Wallet adopts the ideal of "Dimension Reduction Protection", and it is composed of cold end wallet device and hot end APP.
The cold end is a hardware device, which looks like a cell phone without requiring a network connection, mainly responsible for building transactions and signing transactions. And the hot end APP need to connect to a network with broadcast transactions and query balances as its main tasks.
The unique structure of "Hardware Device Plus Mobile App" ensures that the private key will never connect to the network. The full set solution transmits the encrypted information by encrypted two-dimensional code or NFC, which can guarantee the absolute security of transactions.
The security storage solution of ColdLar is based on the security structure of ColdLar wallet. And it takes the secure storage and algorithm of the private key as its core, as well as relies on the strong research and development capability of ColdLar, for completely isolating the hacker attacks.
Humaniq Doubles Number of Nations Where it Brings Global Unbanked Better Options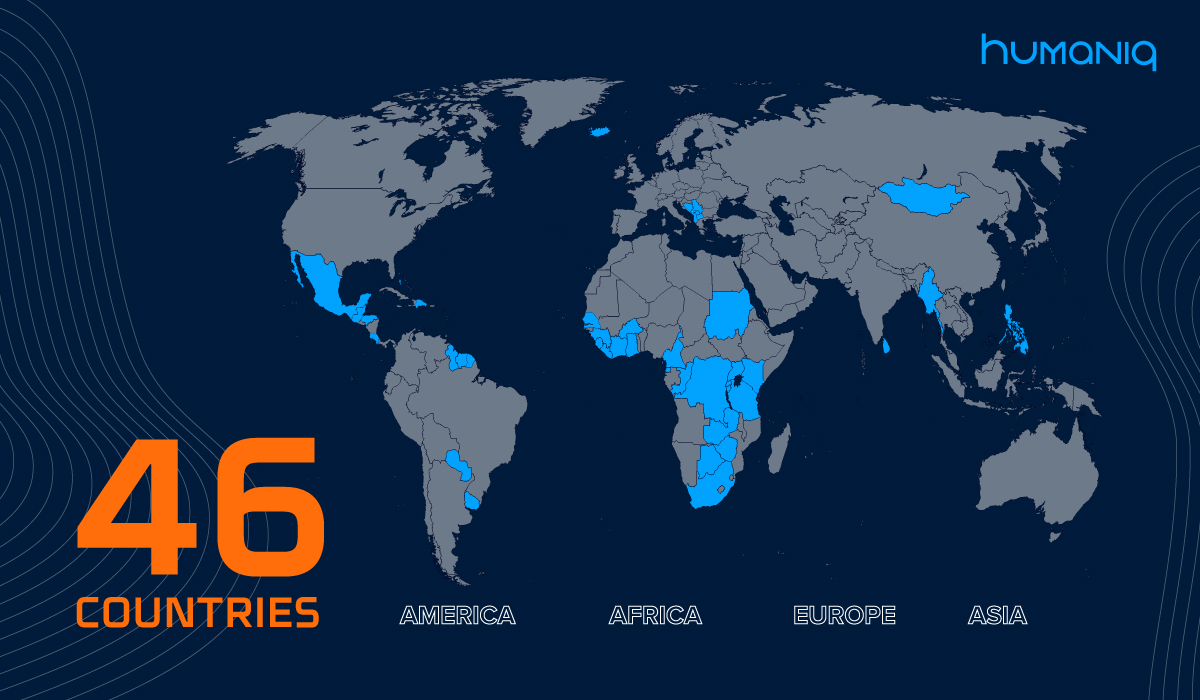 London, September 20, 2018 – International FinTech company Humaniq today expands its global reach by launching the Humaniq app with full functionality –  wallet & crypto emissions – in a further  24 countries. The launch, from Asia to Latin America,  takes the total list of nations Humaniq App operates into 46. The expansion will provide both social and financial empowerment to the global unbanked population and widen the horizon for financial inclusion initiatives.
Launching the app in new continents with already close to half a million users onboard after less than a year Humaniq is ready for further rapid growth and achievements. As of today, the Humaniq App can be downloaded in 24 new countries: Republic of the Philippines, Myanmar, Sri Lanka, Papua New Guinea, Mongolia, Seychelles, Belize, Dominican Republic, The Bahamas, Guatemala, Honduras, Costa Rica, Venezuela, Guyana, Suriname, Paraguay, Oriental Republic of Uruguay, México, Albania, Montenegro, Macedonia, Republic of Serbia, Bosnia and Herzegovina, Republic of Iceland.
It is no coincidence that there are Southeast Asia and Latin American countries in the list of nations Humaniq now operates in. Humaniq will fill in the gaps in financial inclusion, bringing knowledge and skills that will help people to use financial products and services effectively and with a greater awareness of their rights and responsibilities in financial markets.
Today, there are approximately 1.7 billion people without any access to financial accounts, according to the World Bank's Global Findex Database 2017 (Findex).…