Ripple (XRP) tops the Binance cryptocurrencies rating list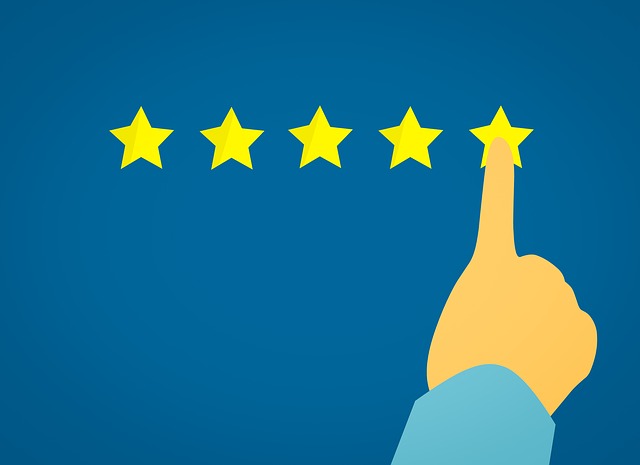 Following the conclusion of the Swell 2018 conference and the diminishing excitement that was revolving around xRapid, Ripple (XRP) has managed to return to the 0.52 US dollar level. According to some experts and analysts, the depreciation of price is seen as a concerted manipulation by the mother company, however, even after its recent surge, Ripple (XRP) still displays limited chances of rising to the 0.76 US dollar mark in the short run.
However, Ripple (XRP) still tops the list of the one of the best performing digital asset in the market in the past month, surging upwards from lows of 0.30 US dollars and managing to maintain parts of the gains. On the other hand, the digital coin was met with a lot of skepticism yet again reviving the debate that XRP is not critical to the operations of the Ripple payment network.
In the past 24-hours, Ripple (XRP) gradually depreciated from around 0.56 US dollars to 0.52 US dollars as of now, concluding the day's trade volumes to about 877 million US dollars. The digital asset is extremely active on one of Japan's famous cryptocurrency exchange, Bitbank, where more than 124 million US dollars' worth of trading is located, against the Japanese yen.
Currently, Ripple (XRP) is standing at the third position in the list of most significant virtual currencies regarding Market Cap. At the time of writing, CoinMarketCap reports that Ripple (XRP) is trading at about 0.519 US dollars (-2.27 percent) with a market cap of 20.7 billion US dollars.
According to Binance, today's high for Ripple's default cryptocurrency, XRP, was at 0.57107 US dollars while its day's low was at about 0.51 US dollars (XRP/USD Pair). Still, on the Binance platform, XRP's performance is up by 0.15 percent from last week. Currently, Binance is among the leading crypto exchanges in the world that are assisting XRP in replacing Bitcoin in gaining the interest of Japanese traders and investors.
Ripple (XRP) highest rated virtual coin on Binance
Ripple's XRP has been nominated as the best virtual money to send and receive funds between exchanges by users, thanks to the speed and cost of transactions related to the virtual currency.
As you might know by now, Ripple (XRP) can settle cross-border settlements in less than 4 seconds with fees running up to about 0.00001 XRP's per transaction. Considering that Ripple's default currency, XRP is a settlement and liquidity digital asset, it can be used for settlements of unrelated currencies such as commodities and fiat currencies.
Binance Ratings have availed the information after the exchange incorporated the XRP/USD pair on their platform.
Other digital currencies that were competing against Ripple (XRP) are the likes of Bitcoin, Cardano, Ethereum, Litecoin, Zcash among other cryptocurrencies.
On the ratings, Ethereum and Cardano managed to garner 4.5 stars out of 5 stars while Bitcoin received 4 out of 5. AdToken was the least voted currency with two stars out of five. AdToken is a virtual currency of the AdChain project that incorporates a sequence of interoperable open protocols based on the public Ethereum blockchain.
Brief Ripple Profile
Ripple' XRP is undeniably one of the most significant digital assets in the crypto market today. Launched on 2nd February 2013, XRP has its total supply of digital coinage standing at about 100 billion coins with its circulating supply believed to be over 39 billion coins.
As stated earlier, XRP's market capitalization stands just above 20 billion US dollars currently, with each coin exchanging at 0.519 US dollars. It is only Bitcoin and Ethereum that beats Ripple in the race of being the most relevant cryptocurrency in the market and with its introduction into the Binance platform and its high rankings by users there; only positive outcomes can be expected.
For the global insights every crypto trader must have, apply for Elite membership!
Disclaimer: This article should not be taken as, and is not intended to provide, investment advice. Global Coin Report and/or its affiliates, employees, writers, and subcontractors are cryptocurrency investors and from time to time may or may not have holdings in some of the coins or tokens they cover. Please conduct your own thorough research before investing in any cryptocurrency and read our full disclaimer.
Image courtesy of MaxPixel.net
Positive Crypto Price Trend Moves VeChain (VET)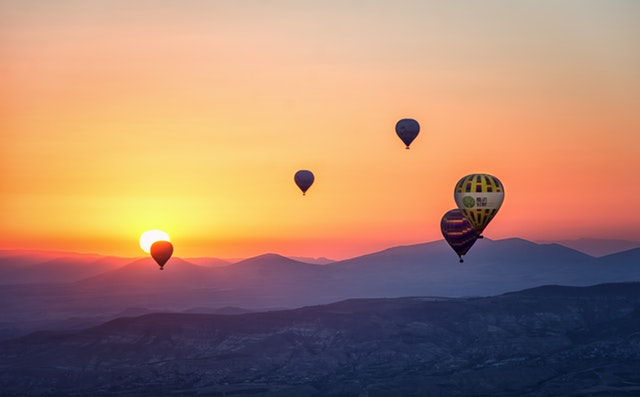 As many are likely aware of, the previous twelve months were not particularly friendly to cryptocurrencies, and there were two major market crashes since January 2018. However, it could be that investors' wishes are finally coming true, as the market is currently seeing actual gains. While there is still no certainty regarding this behavior, investors around the world are finding the current development to be quite refreshing.
One interesting development that was noticed these days is the increase of VeChain's price, which is seeing minor gains at this time.
VeChain (VET) price grows
While most cryptocurrencies experienced some extreme ups and downs during their lifetime, VeChain is usually surprisingly unaffected by the market's behavior. In fact, its price chart typically shows no major changes, and it seems pretty flat in comparison to other cryptocurrencies.
While this may be a good thing, as the lack of volatility means that the coin is more stable than most, the fact that the price is usually not affected makes the current gains that much more peculiar.
In the last 24 hours, VeChain's price has grown by 2.16%, placing its value at $0.00401120 at the time of writing. The growth is minor, and the coin's value only increased by a fraction of a cent, but this is still not typical behavior for this cryptocurrency, which attracted the attention of analysts and investors…
SOLVE Token Could Be A Huge Long-Term Winner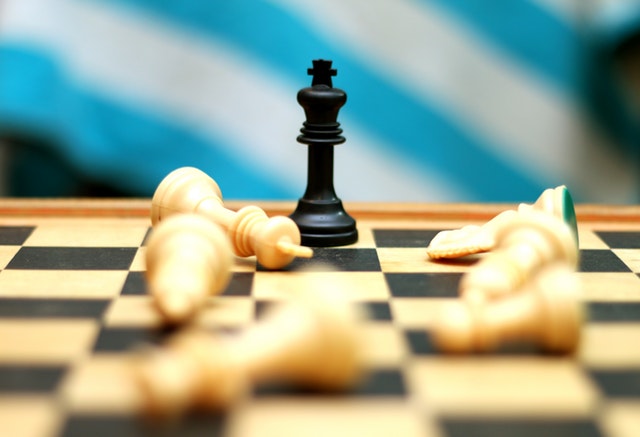 A lot of articles have been written about an altcoin apocalypse.  With so many tokens entering the market, it is inevitable that not all of them will survive.  When trying to analyze pick out the best projects, the following criteria should be used:
Very active community
Strong potential for mass adoption
Valuable partnerships
Experienced leadership
If a project scores well in at least three of the above criteria, it's a winner.  When it scores well in all four, it has the potential to be a blockbuster.  That potential blockbuster is Solve.Care.
Background
Solve.Care has developed a revolutionary platform that will significantly improve care outcomes by reducing healthcare administrative costs.  The platform will also go a long way toward eliminating a lot of the problems commonly seen within healthcare administration such as duplication, waste, abuse, and fraud.  I firmly expect Solve.Care to generate cost savings by facilitating peer-to-peer transactions that grant authority to stakeholders while empowering payers regarding cost control and oversight.
SOLVE token completed its token sale last year in May.  The company sold 350,000,000 tokens and still has 650,000,000 in its treasury.  The great news is that the token has been recently listed on both Bittrex and KuCoin, two of the largest and most trustworthy exchanges in the world.  Given the recent incidents, especially the Cryptopia hack, being on a trustworthy exchange is of paramount…
Why Chinese New Year Affects Bitcoin (BTC)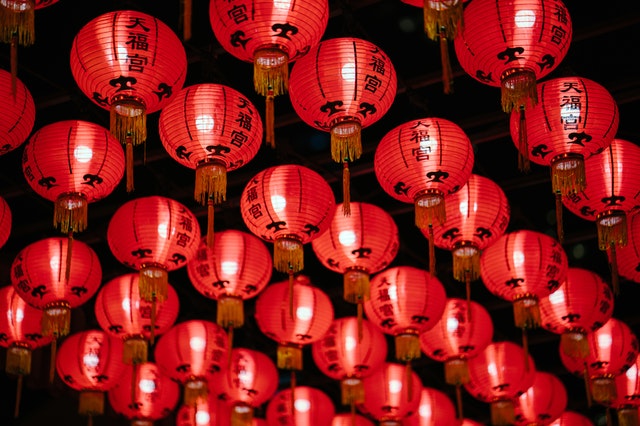 Bitcoin (BTC) lost about $100 in value in the last week, and, while reasons behind the drop in crypto prices can often be hidden and unclear — this time, that is not the case. The reason for this drop is believed to be the celebration of the Chinese New Year.
The New Year celebration was over more than a month ago for most of the modern world. However, things are a bit different in China. This is a country which is considered to be one of the oldest ones in the world, with a long and complex history. The country's traditions are fascinating to many around the world, as so many of them are different from western culture. One of these traditions is the Chinese New Year.
The New Year celebrations in China start on January 28th, which was a week ago. The New Year itself is today, February 5th, although the celebrations and festivities are going to last until February 19th. For the people of China, and all those around the world who follow the country's tradition, this is the time to relax, take a break, and perhaps travel and visit friends and family. But, what does it have to do with Bitcoin?
China and Bitcoin
Those who are new to the world of cryptocurrencies have likely already heard many stories about China banning Bitcoin trading and…