Ripple (XRP) tops the Binance cryptocurrencies rating list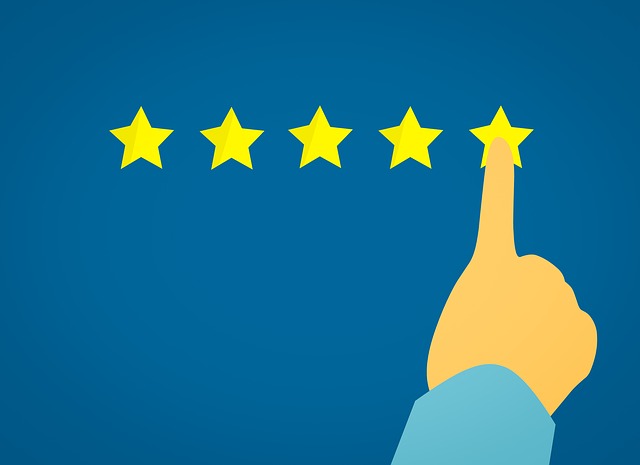 Following the conclusion of the Swell 2018 conference and the diminishing excitement that was revolving around xRapid, Ripple (XRP) has managed to return to the 0.52 US dollar level. According to some experts and analysts, the depreciation of price is seen as a concerted manipulation by the mother company, however, even after its recent surge, Ripple (XRP) still displays limited chances of rising to the 0.76 US dollar mark in the short run.
However, Ripple (XRP) still tops the list of the one of the best performing digital asset in the market in the past month, surging upwards from lows of 0.30 US dollars and managing to maintain parts of the gains. On the other hand, the digital coin was met with a lot of skepticism yet again reviving the debate that XRP is not critical to the operations of the Ripple payment network.
In the past 24-hours, Ripple (XRP) gradually depreciated from around 0.56 US dollars to 0.52 US dollars as of now, concluding the day's trade volumes to about 877 million US dollars. The digital asset is extremely active on one of Japan's famous cryptocurrency exchange, Bitbank, where more than 124 million US dollars' worth of trading is located, against the Japanese yen.
Currently, Ripple (XRP) is standing at the third position in the list of most significant virtual currencies regarding Market Cap. At the time of writing, CoinMarketCap reports that Ripple (XRP) is trading at about 0.519 US dollars (-2.27 percent) with a market cap of 20.7 billion US dollars.
According to Binance, today's high for Ripple's default cryptocurrency, XRP, was at 0.57107 US dollars while its day's low was at about 0.51 US dollars (XRP/USD Pair). Still, on the Binance platform, XRP's performance is up by 0.15 percent from last week. Currently, Binance is among the leading crypto exchanges in the world that are assisting XRP in replacing Bitcoin in gaining the interest of Japanese traders and investors.
Ripple (XRP) highest rated virtual coin on Binance
Ripple's XRP has been nominated as the best virtual money to send and receive funds between exchanges by users, thanks to the speed and cost of transactions related to the virtual currency.
As you might know by now, Ripple (XRP) can settle cross-border settlements in less than 4 seconds with fees running up to about 0.00001 XRP's per transaction. Considering that Ripple's default currency, XRP is a settlement and liquidity digital asset, it can be used for settlements of unrelated currencies such as commodities and fiat currencies.
Binance Ratings have availed the information after the exchange incorporated the XRP/USD pair on their platform.
Other digital currencies that were competing against Ripple (XRP) are the likes of Bitcoin, Cardano, Ethereum, Litecoin, Zcash among other cryptocurrencies.
On the ratings, Ethereum and Cardano managed to garner 4.5 stars out of 5 stars while Bitcoin received 4 out of 5. AdToken was the least voted currency with two stars out of five. AdToken is a virtual currency of the AdChain project that incorporates a sequence of interoperable open protocols based on the public Ethereum blockchain.
Brief Ripple Profile
Ripple' XRP is undeniably one of the most significant digital assets in the crypto market today. Launched on 2nd February 2013, XRP has its total supply of digital coinage standing at about 100 billion coins with its circulating supply believed to be over 39 billion coins.
As stated earlier, XRP's market capitalization stands just above 20 billion US dollars currently, with each coin exchanging at 0.519 US dollars. It is only Bitcoin and Ethereum that beats Ripple in the race of being the most relevant cryptocurrency in the market and with its introduction into the Binance platform and its high rankings by users there; only positive outcomes can be expected.
For the global insights every crypto trader must have, apply for Elite membership!
Disclaimer: This article should not be taken as, and is not intended to provide, investment advice. Global Coin Report and/or its affiliates, employees, writers, and subcontractors are cryptocurrency investors and from time to time may or may not have holdings in some of the coins or tokens they cover. Please conduct your own thorough research before investing in any cryptocurrency and read our full disclaimer.
Image courtesy of MaxPixel.net
Policymakers on crypto regulations during Ripple Swell and the effects on the market now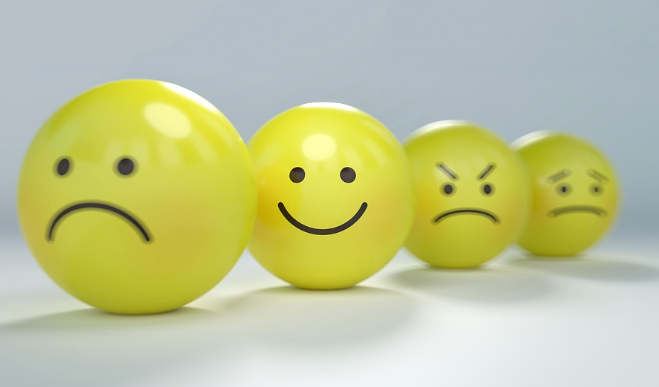 The concept of blockchain has changed the outlook of the world's financial systems. The world's financial system has come to embrace the blockchain technology concept. But the means of which the world's financial policymakers should handle cryptocurrencies was one of the major discussion during the recent SWELL conference held by Ripple.
We should, however, note that blockchain technology came at the time when the world's financial system wasn't efficient as much. Right now, blockchain technology is aiding quick transactions and cross-border payments around the globe – thus, we can say blockchain technology is revolutionizing the world. But to this end, the increased jeopardies and the unfortunate happenings in the crypto-space is making blockchain an unsafe haven.
But, there were a couple of positive views put on the table by lawmakers during the Ripple SWELL conference this year, which has started to show some positive effect now.
The discussion between policymakers during Ripple event
At the SWELL conference, different discussion sessions were done. But the session dubbed "Crypto Regulation Around the World" involved experts and policymakers in the crypto space featuring the executive from Abu Dhabi Global Market, Richard Teng; former attorney from the SEC (Security and Exchange Commission) Compliance Inspections and Examination office, Michael S. Didiuk; Anchari Suppiroj of Thailand's Security and Exchange Commission (SEC); and Ross Leckow, the deputy general counsel from the International Monetary Fund (IMF).
From the Ripple SWELL conference 2018, Abu Dhabi and Thailand…
The race for No. 2: Ripple's XRP is growing, and Ethereum is shrinking. Why?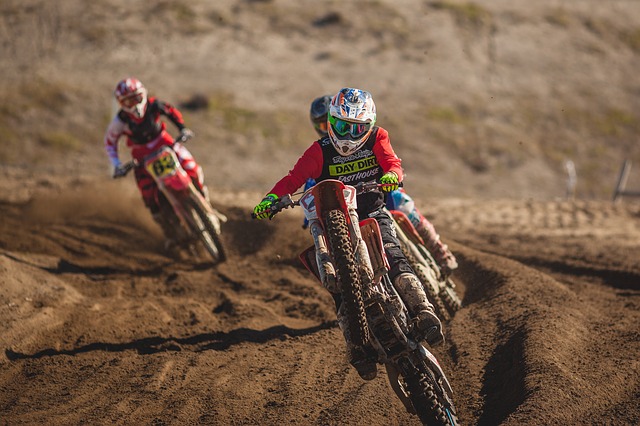 Over the last three weeks, Ripple's XRP cryptocurrency has been raising in price slowly but steadily. As we write this article, it's trading in green numbers at $0.422 even during the current bearish run of the market, which means despite regular market dips, it's doubled its price in a relatively short time.
Moreover, for some days during the recent period, it's been the world's second coin, beating Ethereum. But will that be consistent? Should Ethereum be worried? Well, maybe. Ripple advancements and XRP's massive growth is undoubtedly putting Ethereum's dominance in question.
Ethereum came live in 2015, and it quickly became the most crucial blockchain in the world, second only to Bitcoin. It became the dominant platform for smart-contracts and many of today's most exciting blockchain technologies came to life using Ethereum's operating system (Tron and EOS are the primary examples).
But now, Ripple (XRP) grows while Ethereum is shrinking
Before this September 18th, the gap between ETH and XRP was huge. Ethereum's market value more than doubled that of Ripple's. As we write this article, the difference among both assets is around three billion (17 vs. 20 billion). If things keep moving in the current direction, this gap could close down, and even reverse in the next few weeks, if not sooner.
The recent XRP bullish run is the highest it's ever had. It went up by 200% in fewer than four days just a couple of weeks…
Cardano (ADA) research manager meets with Brazil representatives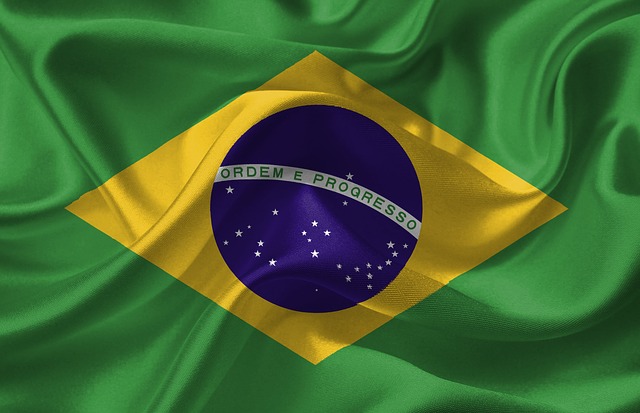 Cardano is one of the top crypto assets in the market today. With its visionary team, it has become robust in creating projects that not only benefit its blockchain but the world.
Its CEO, Charles Hoskinson, also the founder of IOHK, has also been focused on making sure Cardano's utility spreads across countries. It is important to know that IOHK, the team that has developed Cardano's blockchain was created in 2015.
IOHK is a reputable digital company that is poised in making use of peer-to-peer innovations to provide financial services to more than 3 billion people that don't really have access to them.
As part of the plans by the Cardano's team to provide great innovations for providing financial services to people worldwide, and empower countries across the world, Cardano's research manager, Mario Larangiera, met with Mario Borges, the President of the Brazilian National Council for Scientific and Technological Development (CNPq) in the Brazilian Embassy in Tokyo, in Japan, to talk about the future of Brazil.
Mario Larangiera tweeted on his Twitter page:
"Meeting with Mario Borges the president of the Brazilian National Council for Scientific and Technological Development (CNDq) in the Brazilian Embassy in Tokyo. In Japan but thinking about the future of Brazil."
Moving forward, it is important to note that Cardano is poised in making great systems for financial services of the world, and it is taking a wise approach with its collaborations.…