Bank of America starts Ripple and Stellar alike service for cross-bank operations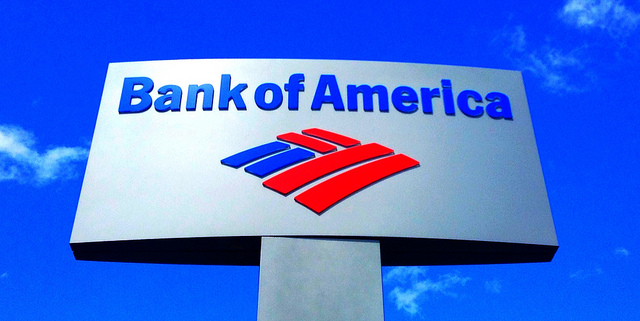 Do you hold a Bank of America account? Merril Lynch, Merill Edge or US Trust? Well, if you do, blockchain technology has good news for you. Bank of America is deploying a new app to enable people to move the money among all those banks without the need for re-authentication.
This is a part of Bank of America's new strategy to integrate fintech into traditional financial services. They are updating their services so they can provide "new, interactive ways" to use their Merrill Edge and Merrill Lynch accounts without cutting through any red tape. It's all about giving their clients the ability to "investing on the go."
Bank of America is serious about this. It even created a chief of digital banking who had this to say about the new development,
"We're pleased to offer our nearly 26 million mobile users a new suite of innovative features."
In Bank of America's mind, its clients favor a full service that can manage their wealth without red tape. So much so, that most of those clients of theirs who own a million or more in assets wish to be able to transact between banks without cutting through red tape or paying fees. This app can do just that, and the ideal means is a mobile app. This mobile app.
Merrill Edge's head, Mr. Aron Lvine said,
"Our research continues to underscore the growing importance of mobile technologies and financial planning across generations"
He added that,
"This is especially true for today's millennials, as three-quarters believe that all financial decisions will be made with the help of technology in their lifetime, and approximately two in three are already turning to finance apps for guidance."
The new app includes features such as personalized clash flow, biometric authentication, shopping cart, Zelle's enhancements in P2P transactions, the Bank of America's Digital Mortage Experience update, customizable alert configuration, redesign of statements and documents and rewards. It's very complete.
And that's just the beginning. Further features are about to come about, such as Bill Pay's experience which will be available a little later this month.
All those features were available for online banking clients. Now, all you need to get them is precisely to have a mobile phone and an account.
And how is this relevant for the cryptosphere, we hear you ask? This is exactly the kind of platform that could be facilitated by either Ripple or Stellar. And, chances are, that's exactly what will happen, given a little time.
Ripple's and Stellar's objective is, precisely, to make transactions among financial institutions very smooth, very cheap, and very safe. So Bank of America's new initiative opens up a new window of opportunity for both projects that are just tailored for their systems.
Wall Street has been very reluctant to allow cryptocurrencies to enter into their world. Now they're slowly realizing that they need the advantages they can get by adopting the blockchain.
They're moving in that direction, and, sooner or later, they will realize that Ripple and Stellar have already done the work they need. They just need to accept it.
Keep an eye on the interaction between Ripple, Stellar, and Wall Street. Something will click soon, and then you'll see how the token's price will soar.
For the global insights every crypto trader must have, apply for Elite membership!
Disclaimer: This article should not be taken as, and is not intended to provide, investment advice. Global Coin Report and/or its affiliates, employees, writers, and subcontractors are cryptocurrency investors and from time to time may or may not have holdings in some of the coins or tokens they cover. Please conduct your own thorough research before investing in any cryptocurrency and read our full disclaimer.
Image courtesy of Flickr
Bityard Has Now Officially Launched! Register now and earn 258 USDT for Free!

You've heard it first here, Bityard, the world's leading digital contract trading platform, has officially launched. According to industry authoritative sources, Bityard has received a strategic investment from a US hedge fund worth 10 million dollars, creating a precedent in the industry for complex contracts and simple transactions. At Bityard, our ambition is to foster research and development of relevant forward-looking technology, overseas market expansion, and ecological construction of our brand name.
Bityard was founded in November 2019 and is headquartered in Singapore. It is the world's leading digital currency contract trading platform, regulated by the American Money Services Businesses, Singaporean Accounting and Corporate Regulatory Authority (ACRA), and the MTR of Estonia for the European Union. In Southeast Asia, Bityard will strive to keep up with local digital asset market demand, especially with regards to government-driven blockchain trends. Not only has Bityard attracted attention with secure, simple, and fast digital contract transaction services, but we have also acquired a Thai boxing champion as a brand ambassador of Bityard. He will continue to set off waves of attention in his home country and beyond.
The more turbulent the years, the more volatile the cryptocurrency market. While everyone was still discussing the third halving of the market, the "black swan" event, coughed forth by the fears of the Coronavirus, ruthlessly cut the price of all…
How Casinos Are Embracing Cryptocurrency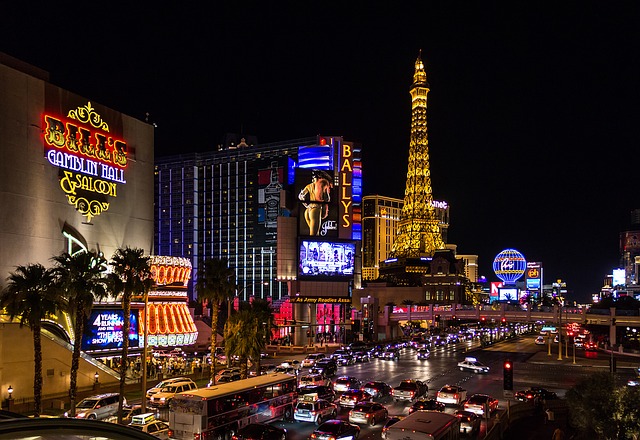 Digital currencies and blockchain technology have had an immense impact on several industries across the globe. One of the areas where this impact has been very profound is in the gambling sector – which has also been known for embracing the latest technologies. Gaming operators have always been at the frontlines when it comes to trying out new and innovative technologies all in a bid to keep their customers happy and interested.
That said, it was only a matter of time before cryptocurrencies such as Bitcoin, Bitcoin Cash, Ethereum, Ripple, and Litecoin among many others made their mark in the gambling industry. All of the features that these digital currencies promise are, without a doubt, very desirable features for gamblers across the world.
The result is a mutually beneficial arrangement where digital currencies get the necessary boost to go mainstream while the gaming operators get a front-row seat as the world ushers in the new age of next-generation digital payments. Naturally, there has to be a framework for this and thankfully its already being implemented in both land-based casinos and in online gambling platforms. 
Crypto in Land-Based Casinos
Cryptocurrencies, since their conception, have always been digitized forms of payment. However, nearly everything is digitized nowadays. Still, brick-and-mortar casinos rely greatly on existing systems all…
Reaching true Bitcoin anonymity through the use of mixers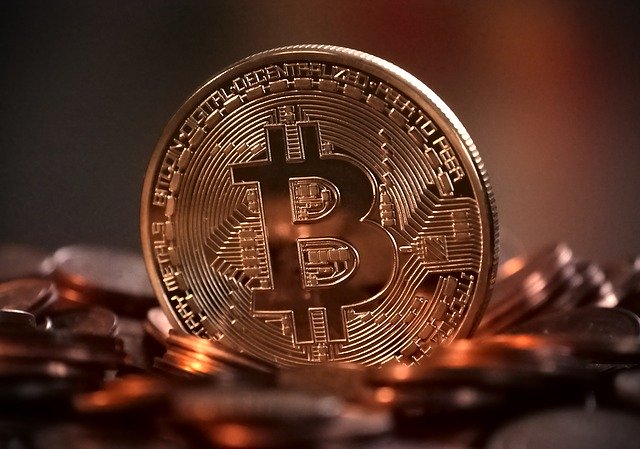 There used to be a time when Bitcoin transactions were considered fully-anonymous. Back then, cryptos were only getting started, and Bitcoin was pretty much the only one that was used, apart from a handful of the first altcoins that followed. However, as the crypto industry continued to develop, current blockchain analyzers were created, and it became clear that Bitcoin's transparency also includes tracking the coins' movement, even when you are simply withdrawing them from your exchange to your wallet.
This is why it became necessary to use Bitcoin mixers, also known as Bitcoin blenders or Bitcoin tumblers, such as BitMix.biz, in order to reach true anonymity.
What are Bitcoin mixers, and why do you need them?
Bitcoin mixers, as the name suggests, are online services that mix Bitcoins in order to disrupt their traceability.
Let's say that you have a certain amount of BTC in your wallet on your crypto exchange of choice. With all the exchanges having to follow KYC/AML procedures, that means that you need to verify your identity, so that the exchange — and therefore, the authorities — will know exactly who you are and how much money you earned through trading and investing.
Once you withdraw those coins to your wallet, blockchain analyzers can track the transaction, and so your wallet…