Bank of America starts Ripple and Stellar alike service for cross-bank operations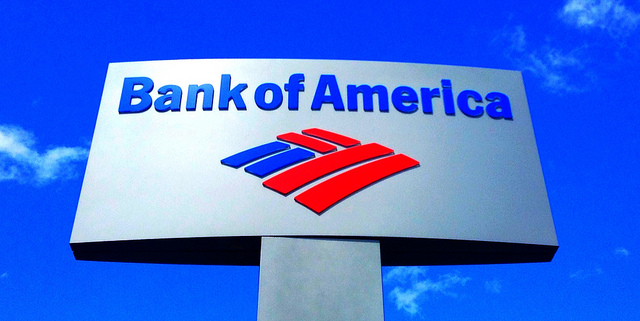 Do you hold a Bank of America account? Merril Lynch, Merill Edge or US Trust? Well, if you do, blockchain technology has good news for you. Bank of America is deploying a new app to enable people to move the money among all those banks without the need for re-authentication.
This is a part of Bank of America's new strategy to integrate fintech into traditional financial services. They are updating their services so they can provide "new, interactive ways" to use their Merrill Edge and Merrill Lynch accounts without cutting through any red tape. It's all about giving their clients the ability to "investing on the go."
Bank of America is serious about this. It even created a chief of digital banking who had this to say about the new development,
"We're pleased to offer our nearly 26 million mobile users a new suite of innovative features."
In Bank of America's mind, its clients favor a full service that can manage their wealth without red tape. So much so, that most of those clients of theirs who own a million or more in assets wish to be able to transact between banks without cutting through red tape or paying fees. This app can do just that, and the ideal means is a mobile app. This mobile app.
Merrill Edge's head, Mr. Aron Lvine said,
"Our research continues to underscore the growing importance of mobile technologies and financial planning across generations"
He added that,
"This is especially true for today's millennials, as three-quarters believe that all financial decisions will be made with the help of technology in their lifetime, and approximately two in three are already turning to finance apps for guidance."
The new app includes features such as personalized clash flow, biometric authentication, shopping cart, Zelle's enhancements in P2P transactions, the Bank of America's Digital Mortage Experience update, customizable alert configuration, redesign of statements and documents and rewards. It's very complete.
And that's just the beginning. Further features are about to come about, such as Bill Pay's experience which will be available a little later this month.
All those features were available for online banking clients. Now, all you need to get them is precisely to have a mobile phone and an account.
And how is this relevant for the cryptosphere, we hear you ask? This is exactly the kind of platform that could be facilitated by either Ripple or Stellar. And, chances are, that's exactly what will happen, given a little time.
Ripple's and Stellar's objective is, precisely, to make transactions among financial institutions very smooth, very cheap, and very safe. So Bank of America's new initiative opens up a new window of opportunity for both projects that are just tailored for their systems.
Wall Street has been very reluctant to allow cryptocurrencies to enter into their world. Now they're slowly realizing that they need the advantages they can get by adopting the blockchain.
They're moving in that direction, and, sooner or later, they will realize that Ripple and Stellar have already done the work they need. They just need to accept it.
Keep an eye on the interaction between Ripple, Stellar, and Wall Street. Something will click soon, and then you'll see how the token's price will soar.
For the global insights every crypto trader must have, apply for Elite membership!
Disclaimer: This article should not be taken as, and is not intended to provide, investment advice. Global Coin Report and/or its affiliates, employees, writers, and subcontractors are cryptocurrency investors and from time to time may or may not have holdings in some of the coins or tokens they cover. Please conduct your own thorough research before investing in any cryptocurrency and read our full disclaimer.
Image courtesy of Flickr
Positive Crypto Price Trend Moves VeChain (VET)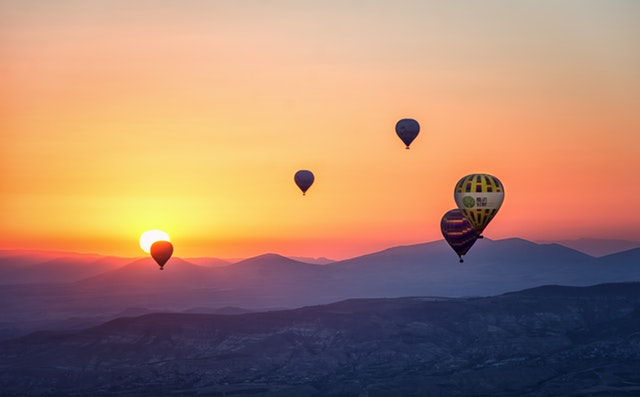 As many are likely aware of, the previous twelve months were not particularly friendly to cryptocurrencies, and there were two major market crashes since January 2018. However, it could be that investors' wishes are finally coming true, as the market is currently seeing actual gains. While there is still no certainty regarding this behavior, investors around the world are finding the current development to be quite refreshing.
One interesting development that was noticed these days is the increase of VeChain's price, which is seeing minor gains at this time.
VeChain (VET) price grows
While most cryptocurrencies experienced some extreme ups and downs during their lifetime, VeChain is usually surprisingly unaffected by the market's behavior. In fact, its price chart typically shows no major changes, and it seems pretty flat in comparison to other cryptocurrencies.
While this may be a good thing, as the lack of volatility means that the coin is more stable than most, the fact that the price is usually not affected makes the current gains that much more peculiar.
In the last 24 hours, VeChain's price has grown by 2.16%, placing its value at $0.00401120 at the time of writing. The growth is minor, and the coin's value only increased by a fraction of a cent, but this is still not typical behavior for this cryptocurrency, which attracted the attention of analysts and investors…
SOLVE Token Could Be A Huge Long-Term Winner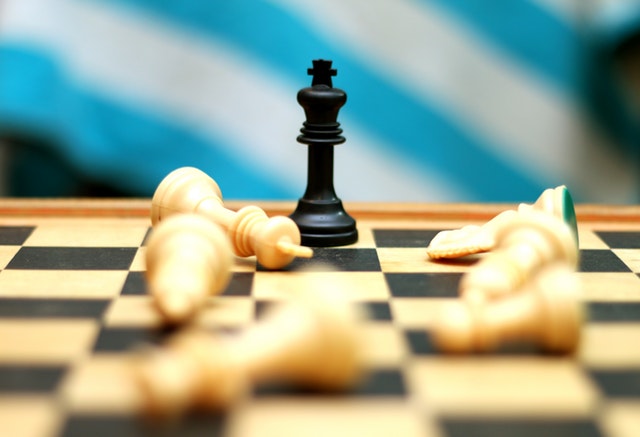 A lot of articles have been written about an altcoin apocalypse.  With so many tokens entering the market, it is inevitable that not all of them will survive.  When trying to analyze pick out the best projects, the following criteria should be used:
Very active community
Strong potential for mass adoption
Valuable partnerships
Experienced leadership
If a project scores well in at least three of the above criteria, it's a winner.  When it scores well in all four, it has the potential to be a blockbuster.  That potential blockbuster is Solve.Care.
Background
Solve.Care has developed a revolutionary platform that will significantly improve care outcomes by reducing healthcare administrative costs.  The platform will also go a long way toward eliminating a lot of the problems commonly seen within healthcare administration such as duplication, waste, abuse, and fraud.  I firmly expect Solve.Care to generate cost savings by facilitating peer-to-peer transactions that grant authority to stakeholders while empowering payers regarding cost control and oversight.
SOLVE token completed its token sale last year in May.  The company sold 350,000,000 tokens and still has 650,000,000 in its treasury.  The great news is that the token has been recently listed on both Bittrex and KuCoin, two of the largest and most trustworthy exchanges in the world.  Given the recent incidents, especially the Cryptopia hack, being on a trustworthy exchange is of paramount…
Why Chinese New Year Affects Bitcoin (BTC)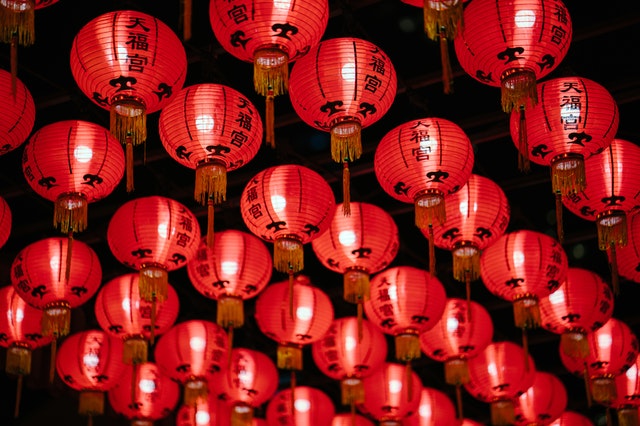 Bitcoin (BTC) lost about $100 in value in the last week, and, while reasons behind the drop in crypto prices can often be hidden and unclear — this time, that is not the case. The reason for this drop is believed to be the celebration of the Chinese New Year.
The New Year celebration was over more than a month ago for most of the modern world. However, things are a bit different in China. This is a country which is considered to be one of the oldest ones in the world, with a long and complex history. The country's traditions are fascinating to many around the world, as so many of them are different from western culture. One of these traditions is the Chinese New Year.
The New Year celebrations in China start on January 28th, which was a week ago. The New Year itself is today, February 5th, although the celebrations and festivities are going to last until February 19th. For the people of China, and all those around the world who follow the country's tradition, this is the time to relax, take a break, and perhaps travel and visit friends and family. But, what does it have to do with Bitcoin?
China and Bitcoin
Those who are new to the world of cryptocurrencies have likely already heard many stories about China banning Bitcoin trading and…