Bank of America starts Ripple and Stellar alike service for cross-bank operations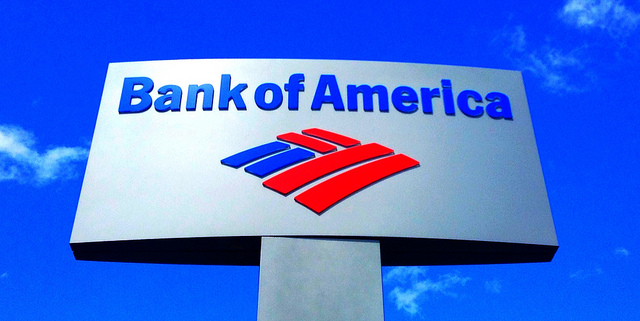 Do you hold a Bank of America account? Merril Lynch, Merill Edge or US Trust? Well, if you do, blockchain technology has good news for you. Bank of America is deploying a new app to enable people to move the money among all those banks without the need for re-authentication.
This is a part of Bank of America's new strategy to integrate fintech into traditional financial services. They are updating their services so they can provide "new, interactive ways" to use their Merrill Edge and Merrill Lynch accounts without cutting through any red tape. It's all about giving their clients the ability to "investing on the go."
Bank of America is serious about this. It even created a chief of digital banking who had this to say about the new development,
"We're pleased to offer our nearly 26 million mobile users a new suite of innovative features."
In Bank of America's mind, its clients favor a full service that can manage their wealth without red tape. So much so, that most of those clients of theirs who own a million or more in assets wish to be able to transact between banks without cutting through red tape or paying fees. This app can do just that, and the ideal means is a mobile app. This mobile app.
Merrill Edge's head, Mr. Aron Lvine said,
"Our research continues to underscore the growing importance of mobile technologies and financial planning across generations"
He added that,
"This is especially true for today's millennials, as three-quarters believe that all financial decisions will be made with the help of technology in their lifetime, and approximately two in three are already turning to finance apps for guidance."
The new app includes features such as personalized clash flow, biometric authentication, shopping cart, Zelle's enhancements in P2P transactions, the Bank of America's Digital Mortage Experience update, customizable alert configuration, redesign of statements and documents and rewards. It's very complete.
And that's just the beginning. Further features are about to come about, such as Bill Pay's experience which will be available a little later this month.
All those features were available for online banking clients. Now, all you need to get them is precisely to have a mobile phone and an account.
And how is this relevant for the cryptosphere, we hear you ask? This is exactly the kind of platform that could be facilitated by either Ripple or Stellar. And, chances are, that's exactly what will happen, given a little time.
Ripple's and Stellar's objective is, precisely, to make transactions among financial institutions very smooth, very cheap, and very safe. So Bank of America's new initiative opens up a new window of opportunity for both projects that are just tailored for their systems.
Wall Street has been very reluctant to allow cryptocurrencies to enter into their world. Now they're slowly realizing that they need the advantages they can get by adopting the blockchain.
They're moving in that direction, and, sooner or later, they will realize that Ripple and Stellar have already done the work they need. They just need to accept it.
Keep an eye on the interaction between Ripple, Stellar, and Wall Street. Something will click soon, and then you'll see how the token's price will soar.
For the global insights every crypto trader must have, apply for Elite membership!
Disclaimer: This article should not be taken as, and is not intended to provide, investment advice. Global Coin Report and/or its affiliates, employees, writers, and subcontractors are cryptocurrency investors and from time to time may or may not have holdings in some of the coins or tokens they cover. Please conduct your own thorough research before investing in any cryptocurrency and read our full disclaimer.
Image courtesy of Flickr
Basic Guide on How to Spend Bitcoin and Other Cryptocurrencies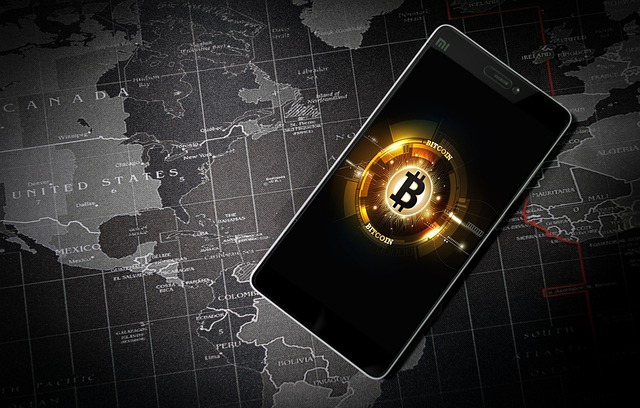 In recent years, Bitcoin and other cryptocurrencies have entered more into the mainstream. Most people walking down the street have at least heard of Bitcoin. While a lot of people got involved in the buying and selling of cryptocurrencies to try and make a quick buck, most people who are enthusiastic about the world of blockchain are in it for the long haul. 
These are usually the people who are going to be more likely to actually use their Bitcoin and other cryptocurrencies as a payment tool and not just as a storage of wealth or a trading tool. This guide looks at a few different ways in which you can use your Bitcoin in spending capacity. 
Crypto Debit Cards
Perhaps the easiest way for you to spend your cryptocurrency is by linking up your holdings to a debit card. 
These days, many of the leading card providers such as MasterCard and Visa have these types of crypto-linking debit cards. These cards can be used just like you would a normal debit card that is linked to your fiat currency bank account. 
Naturally, the most popular type of crypto debit card is going to be for Bitcoin, but there are other cryptocurrencies catered for also. 
Prepaid Cards
There…
Win a Zero Gravity Experience and €50,000 in BitStarz Space Level Up Adventure!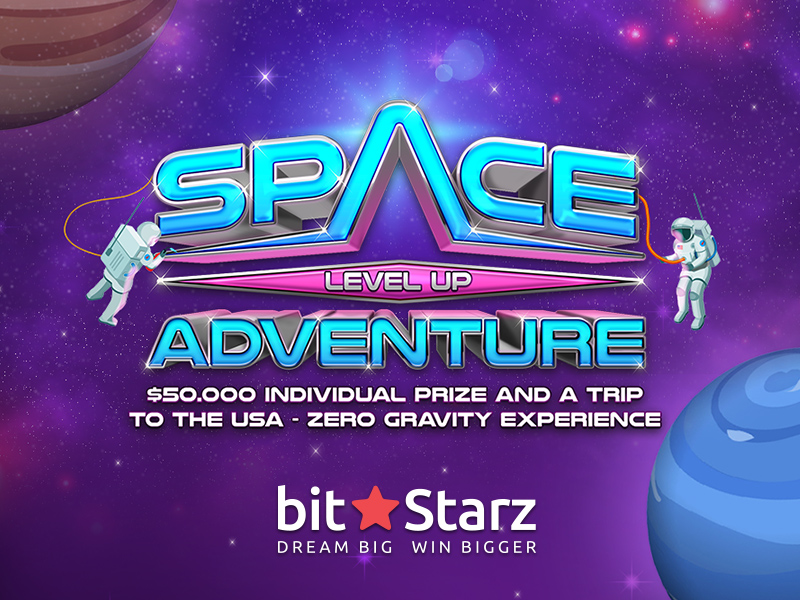 In a galaxy far, far away, there was an online casino like no other. Giving players a chance to win epic trips around the galaxy, tons of cash, the latest tech and, of course, cozy space adventure gear. To kick off the new year, BitStarz Casino is proud to announce the launch of its latest rocket-fuelled promotion Space Level Up Adventure!
There is an incredible Zero Gravity experience in the heart of the good ol' USA up for grabs, with €50,000 in individual prize pools, tons of super cool BitStarz merchandise, and even the latest MacBook Pro.
What are you waiting for? Read on to get the lowdown on how you can win all of this and much more!
Heading to the Edge of Space
When it comes to Space Level Up Adventure, the name of the game is, well, leveling up, with there being 40 fun-filled levels to go through. Each level presents a fresh challenge with new prizes to win, so keep on pushing if you want to win that Zero Gravity experience.
The first player to rocket to Level 40 will win tickets for two all the way to the United States. Once you're in the US, you will be whisked away by a private chauffeur to your luxurious hotel to…
Stake.com integrate Tron – billions of bets expected in 2020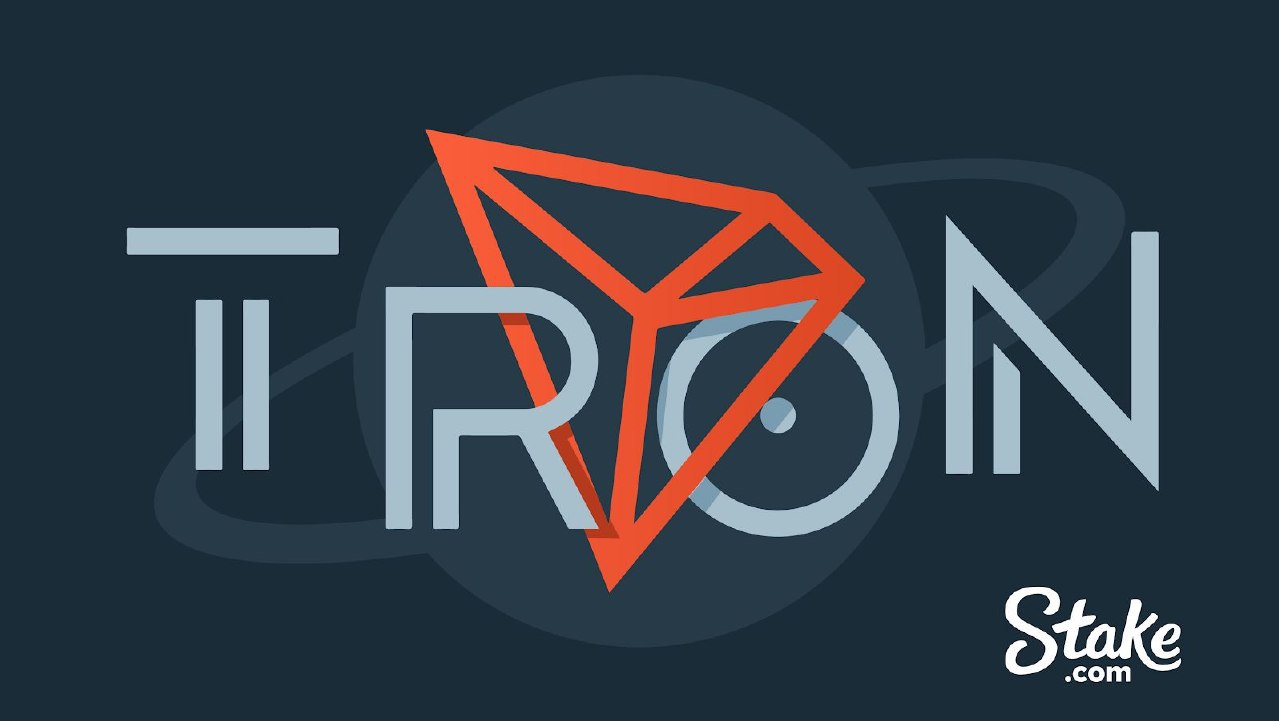 Well on their way to 13 billion bets, Stake has fast become the world's biggest crypto casino since their 2017 launch. 
Tron is the newest addition to their platform, which is already catching the eye of the market through their brilliance in simplicity, as well as their newest sports product. 
With 13 billion bets already across their casino and sports platforms, there is potential forStake to take over one billion bets with Tron within the next 12 months. 
Implementing Tron was a no-brainer to go alongside the goal to incorporate a more efficient coin into their platform. 
With a transaction fee of almost zero and the ability to process 2000 transactions per second, the effectiveness and efficiency of this network is something that has attracted major players in the industry; none bigger than Stake. 
A unique part of the network, Tron has its own extension on the web – TronLink. Recommended and backed by the TRON Foundation, the recent extension sees the independent currency partner with the first and most popular Tron wallet. 
No longer solely a casino, Stake has begun to revolutionise the crypto sports betting landscape through their design and in-site atmosphere. 
With some sportsbooks taking up to 500 million bets per year, Stake have set a precedent with 12 billion…