Ripple's XRP is not only useful. It's also green
Most people don't stop to think how green cryptocurrencies are. It's more or less natural because coins that exist only as bits on the internet do not suggest any kind of obvious ecological impact in the real world. Before we talk about Ripple's XRP, let's take Bitcoin, mother of all coins, as an example. Is it green?
It uses more than $300,000 USD of electricity daily. According to some estimations, Bitcoin is burning as much energy as Ireland every year, and that's just one-third of the whole cryptosphere. How does that happen?
Creating blocks for Bitcoin's blockchain needs solving a complex mathematical problem called SHA-256 collision. This problem is so complex that normal personal computers can't manage it fast enough to support the network. That's why most serious miners use custom hardware to do this calculation. The computation is very processor-intensive, and that takes energy. A lot of energy. Every mining machine is at 100% every day, of every week, of every month.
That's not everything. As time goes by, Bitcoin's protocol is designed to do two things: to increase the SHA-256 calculation level of difficulty and to produce half as many coins per block. In the beginning, every new block produced 50 new bitcoins.
After two halvings in 9 years, blocks produce 12.5 coins right now and by May 2020, the number will go down to 6.25. If you put both things together, it means that as Bitcoin gets older, it takes a lot more energy to produce fewer and fewer blocks and coins. And the network is already sucking a huge amount of energy.
The idea behind the protocol is to ensure that bitcoins are not only limited but also scarce so that there is no inflationary pressure on the token.
SAP : Blockchain's Energy Crisis

I Great Example of XRP efficiency

Go Green With #Ripple & #XRP pic.twitter.com/DZhs5xE0iq

— 𝗕𝗮𝗻𝗸 𝑿𝑹𝑷 (@BankXRP) November 28, 2018
Is it worth it, though? Well, it depends. From the point of view of keeping the Bitcoin network going, it's 100% worth it. But if you're a miner you need to profit from your activity and that depends greatly on the token's price. According to some estimations, it takes $7,000.00 worth of electricity to produce a single Bitcoin, but that fluctuates widely depending on the country you live in because the cost of power is very different everywhere. But at Bitcoin's current price (just above $4k), many miners around the world are taking losses. At least until the price goes over $7,000 again.
All this begs a question, can Bitcoin really become the future's currency if it's not green? And, if not, what other options do we have?
There's good news in this regard. We have the blockchain 3.0. In many of these projects all tokens were pre-mined before they entered the market so the energy expenditure is not as high because it used just to keep the network's nodes online; also because block production in these new blockchains is nowhere near as complex as it is in Bitcoin.
The poster boy currency when it comes to being green is probably Ripple because its consensus mechanism is relatively light and all the XRP tokens are in existence already. And this is not an "exotic" currency. Currently, it's the world's second coin by market capitalization and some bold observers believe that it's the only coin that really has a chance to give Bitcoin a run for its money sometime in the future.
So you want to be in the cryptosphere and take care of your planet at the same time? Then Ripple's XRP is a good option.
For real-time trade alerts and a daily breakdown of the crypto markets, sign up for Elite membership!
Disclaimer: This article should not be taken as, and is not intended to provide, investment advice. Global Coin Report and its affiliates, employees, writers, and subcontractors are cryptocurrency investors and from time to time may or may not have holdings in some of the coins or tokens they cover. Please conduct your own thorough research before investing in any cryptocurrency and read our full disclaimer.
Image Courtesy of Pixabay.
FOTON Bank Is Launching An All-in-One Crypto Banking Service to Process up to 500 Transactions per Second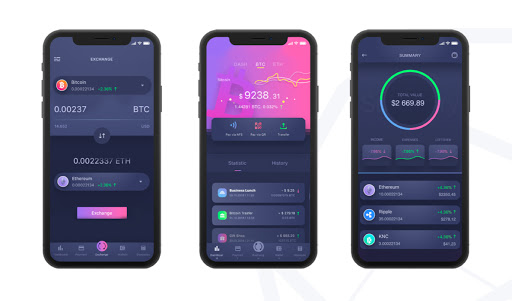 The decentralized FOTON project is launching its next-generation crypto-bank ecosystem to stimulate and facilitate the use of cryptocurrency payments worldwide, as stated in the official press release published by the company.
The statement issued by the FOTON project on December 3, referred to the launch of a decentralized crypto-bank designed for multi-currency transactions featuring a built-in fiat and cryptocurrency exchange system and instant contactless payments for goods and services worldwide. The system is intended to become a stable and flexible ecosystem that will enhance scalability for services related to financial assets, exchange solutions, cards, accounting, and business/customer services.
The technology being employed in the design of the ecosystem was specifically created to tackle some of the most critical issues facing the modern banking system, as well as the widespread adoption and application of cryptocurrencies in routine business transactions. The issues the FOTON project's ecosystem seeks to solve include overregulation, bureaucracy, centralization, system faults, volatility, legal constraints and complications related to practical use.
"We are creating the ecosystem that will prove to be the impetus and basis the crypto market needs to make the effective transition to becoming the next global banking system," as stated by Andrey Pashkevich, CEO and Co-founder of FOTON.

"The time to buy is when there's blood on the streets" – Baron Rothschild
You have probably heard these stories, but let me explain why they are as important today as they were 100 years ago when first spoken. Not only that, it is just as relevant today. A bit of a background first.
Napoleon was at war with England. The Battle of Waterloo, it was England's last chance to save itself, and remain as England. Baron Rothschild was standing at his post in the London stock exchange. If England wins, the market will rally, if Napoleon wins, it will go to shit. Baron Rothschild sends his private messenger to Waterloo and demands that he return to him and report who won the war.
His messenger does so and makes it in time before the public knows anything. England had won the Battle of Waterloo.  At his stand on the exchange, what does Barron do? You would think buy up stocks right? Nope, Baron starts to sell, at first slowly, and then faster. The other brokers on the floor watch what Rothschild is doing and think "Baron knows something, we lost, start selling". Now, the brokers on the exchange begin selling in a frenzy. In the midst of all this, Baron begins placing buy orders at the bottom of the market through other brokers who do not know…
Crypto Users' Search For a Good Bitcoin Blender Stops With Bestmixer.IO
At first glance, it might seem easy to find a good bitcoin blender that guarantees your anonymity and is secure. There are after all a number of big bitcoin mixers on the market, so how different can their services really be?
If that's what you're thinking, beware. All bitcoin blenders claim to have anonymous transactions – that is after all the main reason why anyone would want to use these services. This claim was however always difficult to test. How does one go about to check if these promises are indeed true?
This was the case until BestMixer.io appeared on the scene. Unlike previous bitcoin anonymization services, BestMixer.io features complete, verifiable anonymization for bitcoin. Releasing a utility named the Coin Anonymization Event (CAE) check, BestMixer.io not only proved that their bitcoin transactions could not be traced, but also showed that those of their competition could be. With this bold move, BestMixer.io not only demonstrated that they are a good bitcoin blender, but one could argue that they are the best. Even though those services that were exposed as not being anonymous have in the meantime changed their systems to prevent the CAE-check from revealing transaction detail, would you really be happy to trust them again?
BestMixer.io mixes not only Bitcoin, but also other leading cryptocurrencies including Bitcoin cash, Ethereum, Litecoin and Bitcoin SV.