ICO/STO Marketing: It is Time to Shine a Light on Your ICO/STO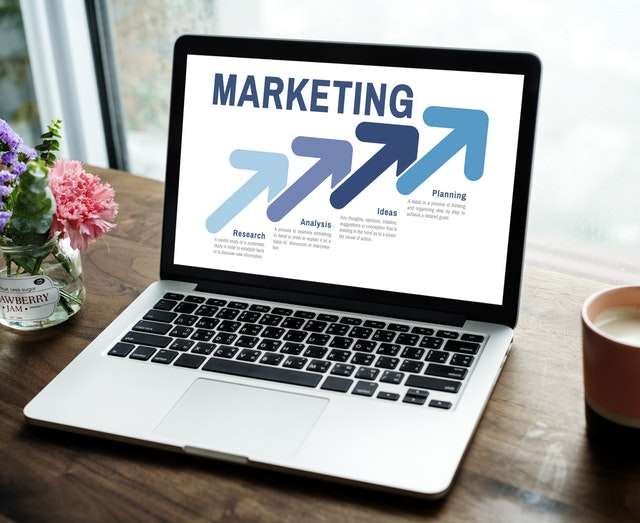 Winds of change are blowing in the crypto space. All the signs are there that if Wall Street has its way, initial coin offerings (ICOs) will be replaced by security token offerings (STOs) – initial public offerings (IPOs) in disguise. Regardless of what happens, it important to shine a light on your ICO/STO – to give it the attention it deserves. A good ICO/STO marketing strategy must form a vital part of your broader strategy – as you can have the best product/service in the world, but if your marketing strategy is off target, chances are that you won't be able to steer the ship away from the rocks. Let's consider some of the things you can do to spice things up a bit…
ICO/STO Marketing Tips
Here are tips to keep in mind when it comes to formulating a winning ICO/STO marketing strategy in the crypto space:
Images: "A picture is worth a thousand words"… the importance of images and memes must not be underestimated. The crypto community loves witty images and memes. There are a plenty of free images and meme generators to use online.
Don't spend thousands of dollars on ads: Ads are important, but many members of the crypto community strongly dislike it and with reason. It is better to spend the money directly on the community in the form of giveaways, contests, sponsorships, etc. or for work done (shoutouts, blogs posts, etc.). Try to involve as many people as possible in any such efforts.
No rules: When dealing with the crypto community, it is important to take into account the "no rules" spirit that prevails. Don't fail to keep this in mind when formulating your ICO/STO marketing strategy. This is not to say there should be no rules (e.g. rules are needed for the effective management of social media groups, etc), it is only to say that hammering on the rules or laws created by the authorities, especially the oppressive ones, will not win you any brownie points. In short: Don't use rules as an excuse to be a-holes.
Personal: It is important, as part of your ICO/STO marketing strategy, to get personal with the crypto community. E.g. if you're having a shit day, don't shy away from it by trying to play Mr. Tough Nuts. Share it with the community. Likewise, if you're feeling at the top of the world or excited about something, share it! You might be surprised by the level of support you and your project will gain by showing your human side – even when imperfect (as if anybody is perfect lol). Andreas M. Antonopoulos is a perfect example of someone who has mastered the art of being human – and the crypto community loves him for it.
Show respect for your competitors: It may come over as strange, but it is in the crypto space important to show respect for your competitors. E.g. follow their social media profiles and occasionally positively reply to and retweet their social media posts. This might come over as absolutely nuts, but it sends a strong and important message to the crypto community and those who support and follow your competitors. Firstly, you show that you don't feel threatened by them, and secondly, that you understand the importance of cooperation in this space. You may be surprised by how many competitors will turn around and offer solid ways to cooperate that benefit all parties involved. This is not even to speak of the new followers you will gain.
Pay it Forward: If someone does you a favor, be sure to do something nice for them in return and pay it forward. E.g. if someone likes and retweet something you've posted, return the favor and be sure to follow their twitter page. Then pay it forward by liking and retweeting the post of someone else. Rinse and repeat, rinse and repeat. You may be pleasantly surprised by how fast it snowballs into an awe-inspiring network of support that grows in leaps and bounds – far beyond anything that you could accomplish single-handedly!
May your ICO/STO marketing strategy be successful beyond your wildest dreams. Now go take action!
Image courtesy of Pexels
How Cryptocurrencies Will Change Online Gambling in the Future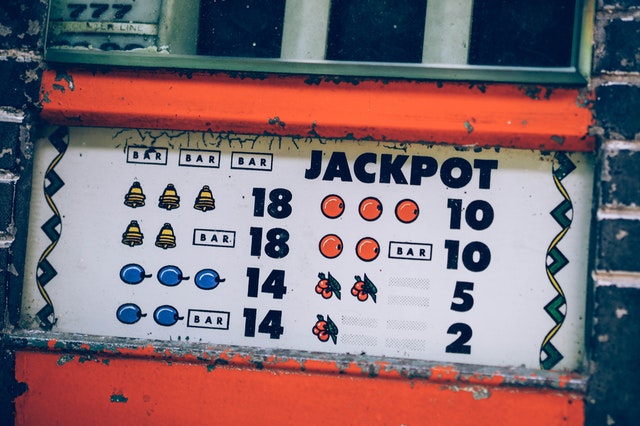 Anyone who has followed online gambling since the beginning can tell you that things don't stay the same for long. One of the reasons for this is that technology improves at such a ridiculously fast pace, and innovators in this industry are able to match up with those technological changes pretty quickly.
An innovation in technology that the Internet gambling industry has really learned from is cryptocurrency, with bitcoin in particular leading the way. We've seen it emerge as an alternative banking method, but it's going to change the industry as a whole in ways that people can't quite understand yet.
A Post-Legality Era
Something that has eluded online gambling since its inception is the idea of a global governing body. As it stands right now, each individual country (and smaller units of jurisdiction) have their own governing bodies that oversee in the industry. A lot of these laws are tied to banking laws, and that's where the legality of playing in bitcoin casinos becomes such an interesting topic.
In the present, we're seeing country-based regulatory bodies from places like Malta, Gibraltar and the United Kingdom start to work together and recognize each other's licenses more and more. That's taking serious steps towards having a global governing entity, and once that happens, the role of bitcoin is going to be even larger than it is now because it'll…
VOLUM (VLM) Announces Commencement of Token Generation Event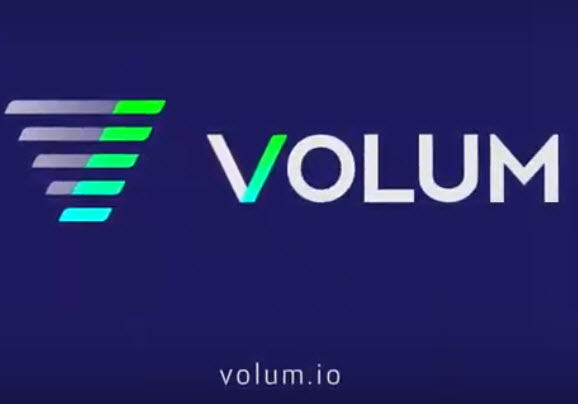 ESTONIA, May 4, 2019 – VOLUM (the "Company"), a multi-dimensional blockchain technology holding company, is thrilled to announce the commencement of the Volum (VLM) Token Generation Event ("TGE") beginning on Saturday, May 4. The VLM utility token is the native cryptocurrency powering the VOLUM supply chain and logistics management platform.
Driven by algorithmically intelligent software tailored to logistics and supply chain management, along with Internet-of-Things ("IoT") integrated functionality, and a backbone of hybrid public and consortium blockchain architecture, the platform is organized around the Volum (VLM) token. The VOLUM TGE will be managed by deploying ERC20 tokens on Ethereum Mainnet to maximize future access to cryptocurrency exchanges.
The VOLUM platform operates as a comprehensive control center for supply chain and logistics management operations. Companies who use this platform will be able to carry out a wide range of blockchain transactions including: Payments, Rewards, Purchase Orders, Legal Contracts, Regulatory Compliance, Taxation, Shipment Management, Letters of Origin, Customs Documents, Inputs/Outputs and Inventory Ordering, Delivery/Parcel Tracking, IoT Monitoring and Reporting, Big Data Analytics, and Inputs and End-Product Tracking/Traceability.
"The total addressable market for a blockchain-based supply chain solution is nearly $54 trillion globally, with the majority of the world's workers playing some part of this equation" noted Arnaldo A. Detrés, CEO of Bengala Technologies, LLC, the principle blockchain developer working to build the VOLUM platform. "However, blockchain solutions have been unable to…
How to Secure Yourself in Relation to Bitcoin: Top VPN Services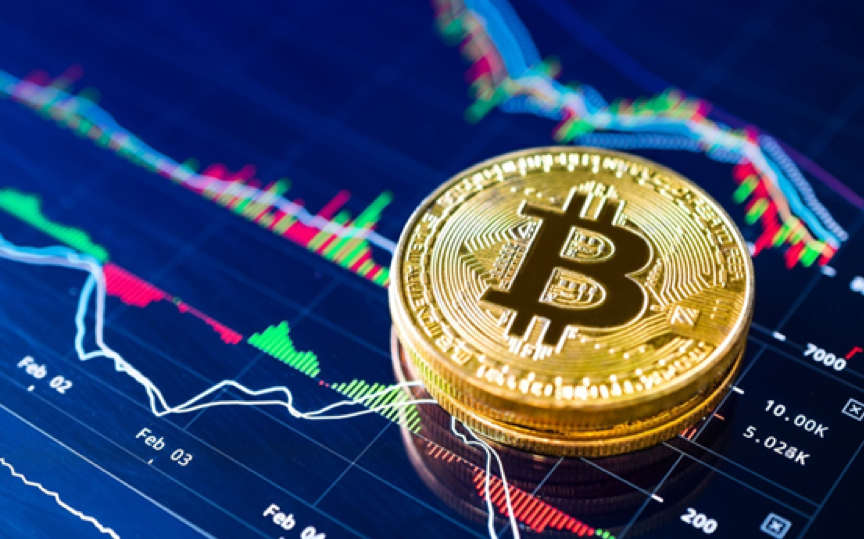 Nowadays, more frequently people opt to use cryptocurrency such as Bitcoin while dealing with financial transactions for its convenience, so its increasing prevalence isn't round-of-the-mill phenomenon but still, its users need to create fully protected cooltechzone to secure their data.
Recently, a great abundance of VPNs have started to accept it as a way of payment and it definitely makes sense: one buys VPN to retain anonymity on the Web, so why not to use the privacy-focused payment method? Paying for a VPN service with Bitcoins or any other cryptocurrency secures personal data from curious eyes leaving no traces.
What is a VPN?
Virtual Private Network (VPN) is generally presented by the group of linked to each other computers via the Internet. VPN boosts protection and provides a high level of anonymity to all types of Internet connections.
Security
While the connection to the ordinary Wi-Fi networks, a user usually gets access to the Internet directly, thus he becomes vulnerable to the hackers and the malware attempting to steal his personal data. On the other hand, applying VPN one transmits and gets data in encrypted form which makes it protected.
Anonymity
Generally, isn't hard to trace an Ip-address of any user and to identify his location with sufficient accuracy. With the help of VPN, the attacker will only get the address of the removed computer. Undoubtedly, the safeguard…