Ripple (XRP): Taking Over With Cross-border Transactions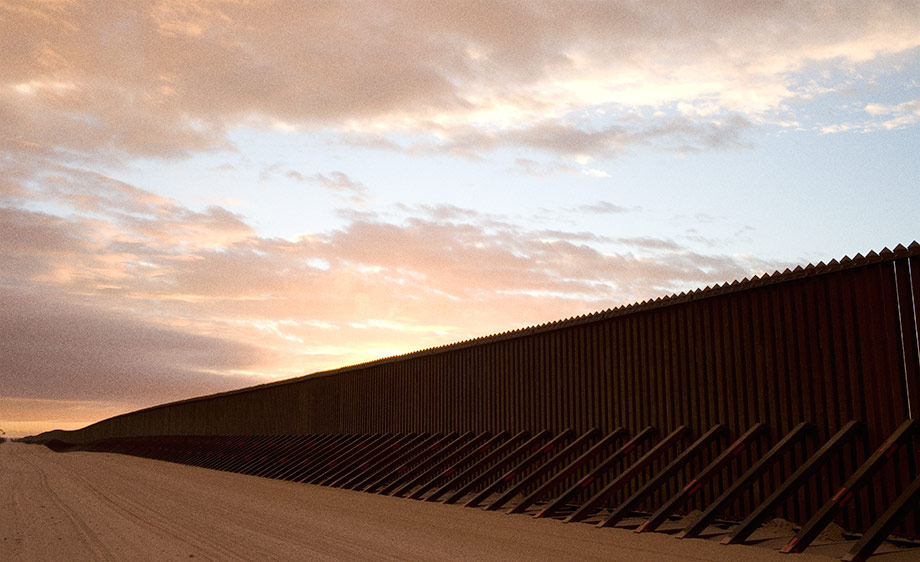 According to Danny Aranda, who is the managing director behind Ripple, Ripple is done playing safe and rolling slowly, so the development team behind this currency is ready to take XRP to a whole new level. There are more and more rival digital assets arriving as the popularity of cryptocurrencies is heading towards the peak of its glory. The peak would be general acceptance and massive mainstream usage of crypto assets all development teams are looking forward to. That is because Ripple's team has a plan to draw in more users by "facing real people with real problems". Let's see what Ripple has to offer and how is Danny Aranda with the rest of the team behind XRP planning on bringing Ripple to the masses.
What We Know About Ripple
Ripple is said to be a fast and prompt way of exchanging different types of values by using their decentralized platform where XRP is the currency of choice that in the first place allows the access to the platform. On the platform, you can communicate with users via HashTree and exchange any goods or fiat values, even gold, in a fast and safe way, while backed up with integrity and security.
Although many people still tend to confuse technology that Bitcoin is using the technology Ripple is using for decentralized transactions, there is a massive difference between the two. Ripple was officially launched back in 2012, so it has been released approximately 2 years before Bitcoin started to show any promising results. Once the potential was spotted, it seems that Ripple development team made it with addressing all the issues they have managed to see in Bitcoin's system and make a similar platform that would work with an improved speed and integrity, that way providing integrity and safety for all users.
So, while Bitcoin uses the proof-of-work protocol, Ripple is using a different protocol settled in form of HashTree. HashTree is a part of a technology that works similar to blockchain technology, while it's not actually blockchain technology at all.
Basically, that would mean that Ripple with XRP is not operating on blockchain ecosystem. Instead, Ripple is using a protocol that allows it to operate just like any other decentralized platform and digital currency. So, while Bitcoin and majority of other currencies are operating thanks to the shared power of different computers across the globe (proof-of-work protocol), Ripple is based on a public database with different validating servers to act in favor of powering up the platform instead of a network of computers.
The validating servers can be provided from different sources: individuals, companies or even banks.  These servers are being validated with consensus, so that might be the case why so many people might mistake the technology Ripple uses with blockchain technology.
With its fast and secure technology that allows mass global payments in near real time, it can be easily said that Ripple is going further from its competition, which is their goal on top of other plans they have for the platform according to their managing director.
The Purpose behind Ripple
So, Ripple's main goal is to take over the market thanks to their technological capabilities, more specifically, their main goal is to dominate the crypto market with the cross-border payments. These payments are made possible thanks to the HashTree protocol Ripple uses instead of PoW, so XRP can brag about having enabled free transactions with fast processing time and maximal integrity within their platform. Thanks to this ability, Ripple is able to process thousands of transactions in a matter of a second. Due to the increased interest in Ripple, especially from the side of banks and financial institutions set in India, South Korea, and Japan, the development team has improved XRP allowing it to process 50000 transactions in one second, while the number of processed transactions per second was 1500.
Now, thanks to this improvement, Ripple is able to process as many transactions as Visa is able to.
Many banks and financial institutions have thus become interested in testing Ripple, where this system was said to have passed all the tests, as well as that Ripple and XRP, are looking forward to becoming a part of some major financial institutions and banks.
The main purpose, altogether making it into the dev team's goal, is to have as many processed transactions with Ripple in the minimal processing time. Ripple is now looking forward to implementing XRP as a mainstream currency with having Ripple supporting transactions across multiple banks and financial institutions.
The Difference between XRP and Ripple
So, we all know that some currencies have their own platforms while other digital assets exist on their own as a currency hosted on another platform that has its primary currency, but still allows circulation of hand-picked digital assets – think of Ethereum and ETH.
While Ethereum represents a decentralized platform, ETH represents its main currency, but this platform also allows several currencies to exist simultaneously with ETH, set on different layers on top of blockchains in Ethereum's system.
Ripple in this story would represent a platform  – decentralized ecosystem that allows fast and free transactions within their system, while XRP would represent its currency.
In case you didn't know, back in the time when crypto assets weren't that big of a deal at all, Ripple was planning on terminating XRP, so they would in that case only preserve the platform that would still serve the same purpose we know it by today.
However, with the year of 2016, the crypto market started to bloom with hundreds of cryptocurrencies gradually appearing so everyone wanted a piece of the crypto pie. Ripple then decided to stick with XRP, but still, continue to work on developing the technology behind the Ripple platform.
In case XRP would reach a price a bit over 6$ per one unit, the market capitalization of this currency would be even greater than Bitcoin, which would be considered a massive success given the fact that Bitcoin is the first and the oldest crypto value on the market.
The Best Thing about Ripple
Although coin holders are mostly interested in the price of their favorite digital asset rather than being especially interested in the technology behind crypto values, the experts claim that Ripple platform has far greater value than XRP itself. Even if XRP wouldn't exist, Ripple would still have much to offer, including decentralized platform, fast payments across the globe thanks to the cross-chain transactions, money immediately available in a matter of a couple of seconds, and of course, low fees to no fees policy.
That means that even if Ripple decided to terminate XRP before the Big Crypto Boom, this platform would probably get general interest on behalf of financial institutions, banks, and individuals who are looking forward to having their funds immediately available for withdrawal regardless of where they are.
The proof that Ripple is doing pretty well and in accordance with the dev team plan lies in the fact that this platform has already partnered up with over 100 financial institutions and banks, including the ever so famous American Express.
Problems with Ripple?
There aren't any confirmed actual problems or issues linked to the way Ripple is operating within its system. However, many people are still struggling to cope with the decentralized nature of the platform, given the fact that most decentralized platforms are operating on blockchains. This is not the case with Ripple, as this platform uses HashTree, which equally makes it decentralized.
Furthermore, there is a concern planted by the blockchain fans and enthusiast that Ripple has a centralized control and management over the platform, which is against the idea of decentralization.
Despite these concerns, there hasn't been any reports regarding malfunctioning or having issues with Ripple.
However, there has been an incident with Ripple involved as reported by FinCEN in 2015 before the Crypto Boom.
Apparently, Ripple Labs, along with XRP was accused of hosting suspicious transactions within their platform, which is strictly prohibited by the law behind this crucial institution (FinCEN).
Further, in the accusation and charges, FinCEN is claiming that Ripple Labs failed to add any type of anti-money laundry protection that would preserve the core of the financial system. This failure was and it still is considered a crime, although Ripple was charged over half million dollars for "possible criminal actions".
That is basically the reason why some people still can't trust Ripple – they fear that their money could be taken advantage of by hackers as the system had a corruptible history behind it, back between the year of 2013 and 2014.
Still, Ripple is trying its best to solve and address all issues, in order to avoid further problems with FinCEN, they have come up with a solution in form of UNL – Unique Node List.
This protocol is put to use so that Ripple could prevent any suspicious valuator within the system to contribute to the corruption of Ripple. But, it seems that Ripple should come up with another solution as UNL won't solve all potential threats; UNL will only send alerts in case there has been a suspicious invasive validation, but in case the evaluator still wants to corrupt the system but in a non-invasive way, the UNL protocol wouldn't be able to do much.
On the bright side, Ripple DID answer to the requests of FinCEN set back in 2015, so they have done some updates with their policies where the platform will only recommend and support aspects that are compliant with financial regulations FinCEN is protecting.
Ripple (XRP): Price
Regardless of how problematic or advanced the technology behind a decentralized platform can be, our main interest is somehow always directed towards the market demand and price.
Although we have found out that Ripple could exist without XRP without any problems as it doesn't need it as a value in order to be used by banks – remember that these banks are interested in the technology behind Ripple, not XRP – Ripple's currency is still "alive and well".
At the current moment, as the crypto market is trying to recover from the latest market dip, XRP is having a hard time with getting back on the track and trading in the green.
For now, XRP is trading in the red, with the latest negative change in its price marked by a bit over -6%.
After the latest drop in its price, XRP is now available at the price of 0.79$ per one unit.
On the bright side, XRP is trading way under its all-time high so it could easily make a pretty neat bulk investment. It is also good to add that there have been rumors that Ripple is looking forward to more improvements, more innovations and more financial institutions and individuals jumping into the story where transactions are fast and available almost immediately with minimal or no fees applied.
High hopes, or a fairly realistic goal? What do you think?
We will be updating our subscribers as soon as we know more. For the latest on XRP, sign up below!
Disclaimer: This article should not be taken as, and is not intended to provide, investment advice. Global Coin Report and/or its affiliates, employees, writers, and subcontractors are cryptocurrency investors and from time to time may or may not have holdings in some of the coins or tokens they cover. Please conduct your own thorough research before investing in any cryptocurrency. Please conduct your own thorough research before investing in any cryptocurrency and read our full disclaimer.
Image courtesy of ERIC WHITE via Flickr
Unifi Farms Beta Launches on Unifi Protocol to Pioneer No-Stake Farming
Singapore, Singapore, 26th February, 2021, // ChainWire //
Unifi Farms Beta Launches on Unifi Protocol to Pioneer No-Stake Farming
Unifi Protocol announces the launch of Unifi Farms. The most revolutionary part of Unifi Farms is there is no staking of the liquidity token required. The public beta launch of Unifi Farms V1 will take place on not one, not two, but six different blockchains at once. 
Unifi is proud to announce the upcoming public beta launch of Unifi Farms V1 on Binance Smart Chain!
Unifi Protocol is not a clone of other DeFi projects, which has led to some very unique innovations.  Unifi Farms will continue this tradition of shattering expectations and introducing features on Unifi Farms not being offered anywhere else in DeFi!   
Unifi Farms will have several advantages over old-fashioned DeFi farms.  The one that will likely be the most revolutionary with Unifi Farms is there is no staking of the liquidity token required! Welcome to the world of true auto-farming on Unifi, where we refer to it as No-Stake Farming.
Why is farming without staking so revolutionary?
Savings! Everyone agrees the high network fees on Ethereum have a large impact on the farming rewards earned by liquidity providers.  Even on low cost networks such as Binance Smart Chain, the network fee is a cost that reduces the benefit of farming. 
To participate in most farms, the user pays at least five network fees.…
DeFi Wizard Raises $750k from Blockchain Investment Bigshots, to Simplify Multi-chain DeFi Legos
Bengaluru,, India, 24th February, 2021, // ChainWire //
In order to give shape to their 'one-click DeFi contracts creation' dream, Defi Wizard has raised a total of $750,000 from X21 Digital, AU21 Capital, Amsterdam-based TRG Capital, DeltaHub Capital, NGC Ventures, and ExNetwork.
Speaking on latest development Defi wizard founder and CEO, Anand Kamath said: 
"It gives us immense pleasure to announce that our platform, DeFi Wizard has attracted the attention of leading blockchain investors and funds."
DeFi Wizard aims to help cryptocurrency companies and businesses seamlessly create digital assets, without any hassles, with the objective of becoming an all-in-one token creation platform. 
Investment Usage
This recently concluded fundraising round is an important milestone for Defi Wizard. It will fuel the development of the platform along with operations/maintenance.
Other ways in which Defi wizard will receive assistance is with liquidity bootstrapping for Uniswap listing, alongwith added global and regional promotional efforts to generate awareness for the platform. 
About Defi Wizard
Defi wizard is a dashboard for building DeFi (decentralized finance) smart contracts with a few clicks. It offers real-time programmer analytics and allows users to create smart contracts for ERC20 / BEP20 / EDST, staking, yield farming, governance, cross-chain bridge, gasless relayer baked in.
As per the latest statistics, more than five projects are already using DeFi Wizard's staking services and more than $100M AUM has been locked through the smart contracts generated through the…
99Bitcoins takes over the "Dead Coins" project to become the cryptocurrency undertaker
Singapore, Singapore, 17th February, 2021, // ChainWire //
99Bitcoins, an educational website that maintains a list of Bitcoin obituaries made by the media, has taken over the Dead Coins project as well. This move effectively crowns 99Bitcoins as "The undertaker of the cryptoverse".
Deadcoins.com was established in late 2017 to document the death of thousands of altcoins that popped up during the cryptocurrency mania of that time. The idea was simple – create a list of coins that have ceased to exist after the hype died down.
A coin can become "dead" due to a variety of reasons such as its development being halted, having no one that uses or trades it, being exposed as a scam and more. While the project was initially maintained only by its founders, it was later outsourced to the cryptocurrency community which was allowed to add their own dead coins.
"I think the dead coins project is a brilliant idea that needs a bit of polishing" says Ofir Beigel, owner and founder of 99Bitcoins. "The fact that anyone can add a dead coin themselves made the list of coins very inaccurate. We've spent days going through the complete list and sifted out all of the coins that were buried alive, so to speak. For example, Bitcoin, Tron, Dogecoin and Tether are just some of the coins that were listed when we took…