The Rouge Project is Carrying The Billion Dollar Coupon Space Into The Future
Whichever statistics you read, the global coupon market is expanding dramatically. A study from Juniper Research predicts that there will be 1.05 billion mobile coupon users by 2019 and another report on the prospects of the global mobile coupon market forecasts growth at a CAGR of 73% between 2016 and 2020.
Shoppers want coupons and as per the old adage, the customer is always right, retailers want to provide them.
Right now, however, the industry is in dire need of an upgrade. Many retailers and shoppers still rely on physical coupons, which are expensive, inefficient and prone to a range of issues – double spending, repudiation, etc.
One company is positioning itself to solve this issue – The Rouge Project.
Rouge has applied distributed ledger technology (DLT) or, to use a term that's perhaps more familiar to readers, blockchain technology, to the coupon space and, in doing so, has created a solution that not only promises to meet the above discussed growth in demand for coupons (and, specifically, mobile-based digital coupons) but that also provides a technological framework from which the industry can reinvigorate itself.
These are grand claims, of course – how has Rouge achieved the above?
The company's solution is rooted in what's called the Rouge Token (RGE), an ERC20 compliant token that's built on top of the Ethereum platform and that is designed to be used by all actors on the Rouge Network platform (so, issuers, publishers, users) and that also serves as the basis of the Rouge Network's smart-contracts.
So how does it work in real life?
We took a look at the company's White Paper (available here for anyone that's looking to do a deep dive into how all this works) and Rouge provides a neat example that outlines the process flow associated with this sort of blockchain based coupon transaction.
We'll simplify the example a bit, but it's essentially as follows:
A blog owner wants to rent some of his display real estate to an advertiser and registers the space with the Rouge blockchain, with a minimum bid (the minimum he's willing to accept) logged as part of a smart contract.
A retailer wants to advertise some coupons and they register their terms on the Rouge blockchain, which then connects the retailer with the above blog based on match-points between what the blog owner is willing to accept and what the retailer is willing to pay for the campaign (also the two are matched based on targeting, so if the retailer is looking to sell some jeans and the blog is a fashion blog, they'll be matched).
The blog displays the coupon and a user sees it and claims it using the Rough platform (accessible via a smartphone). Once claimed, the coupon in linked only to that user and, either at this point or at the point at which the user redeems it with the retailer, the blog owner picks up a commission for the display ad.
It's worth noting that this is a simplified version, there's plenty that goes on behind the scenes to ensure that this process runs smoothly, but conceptually its as outlined above.
The idea, in a nutshell, is that the Rouge Project will replace centralized coupon middlemen with smart contracts on the decentralized Ethereum Virtual Machine. That's the major upgrade here and it's the change that allows for the removal of all of the above-outlined issues and inefficiencies that exist within the coupon world today.
The company is currently in the pre-sale phase of its ICO, during which RGE tokens are available at a discount in return for participation (note, the discount tokens are tickered as RGX as opposed to RGE, for clarity purposes).
Any readers that want to pick up some discount tokens as part of the pre-sale should register interest here.
As far as implementation is concerned, full implementation of the Rouge Network platform is expected during the second quarter of 2018.
Check out Rouge's White Paper here.
The company's website is available here.
Disclaimer: This article should not be taken as, and is not intended to provide, investment advice. Please conduct your own thorough research before investing in any cryptocurrency.
The Pros and Cons of an Ethereum Casino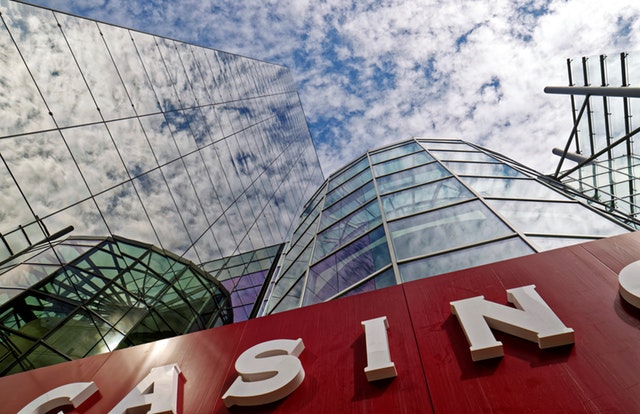 Keeping an eye on the price isn't the only way to see your Ethereum wealth grow. With Ethereum betting, those who enjoy the online casino can experience even more cryptocurrency excitement. Here are the pros and cons of doing exactly that.
Pro: Faster Than Bitcoin
What's better than winning a bet? Getting the money instantly. And while BTC transactions are still far and away faster than centralized currencies, ETH puts it to shame. As in twelve seconds per transaction versus ten minutes per Bitcoin transaction. That's not even close!
Pro: Unrivalled Privacy
Ethereum's privacy level is downright exceptional. For players who don't like their online gaming on display for unwanted eyes, cryptocurrency, in general, solves that issue, and Ethereum more so than the rest. While most legitimate online casinos require basic information for their security and the safety of their players, the amounts you win from Ethereum gambling can't be scrutinized.
Con: Inconsistent Transaction Fees
One of the biggest benefits of cryptocurrency gambling is the lack of extra costs. And with currency exchanges and banking fees, centralized currency can take a big chunk of your winnings. That's why Bitcoin is such a popular choice for online casino players – with a fixed fee, you won't be hit with something substantial because you received a huge payout. But such is not the case with Ethereum betting, where the more you're…
Buttrfly Pioneers Influencer Marketing on the EOS Blockchain at Art Basel 2018

Buttrfly achieved a major milestone at Art Basel Miami 2018 by inaugurating a live test of its decentralized application (DApp). It is believed that this is the first ever influencer marketing campaign to utilize the EOS Blockchain. Buttrfly's proprietary platform utilizes smart contracts to automate the contracting, verification, and payment settlement processes for influencer marketing.
The Fly App created an Instagram campaign that was broadcasted by Michael Terpin, a blockchain industry thought leader, and influencer Naeem Al-Obiadi, CEO of Traders Profit Club. Buttrfly enabled the creation, verification, and automatic settlement of the campaign, and concluded with payment in EOS tokens to both Mr. Terpin and Mr. Al-Obiadi.  The campaign was designed to promote the Fly App party at the world famous Nikki Beach Club in Miami on Saturday, December 8, 2018. Buttrfly used the EOS Testnet for the campaign, details of which can be seen here.
Jim Sellers, Co-Founder/CEO of Buttrfly stated, "I am excited to introduce Buttrfly's proprietary platform on the world stage, and believe that Art Basel was the perfect venue to unveil the future of Influencer Marketing as it is at the nexus of Influence, Art, and Technology."
Nathan Chandra, Co-Founder/CSO went on to add "To successfully pay an influencer in real time in EOS to post on their Instagram profile is a huge accomplishment for both Buttrfly and the Influencer Marketing Industry."
"The…
HODLing Stellar Is A Good Plan For 2019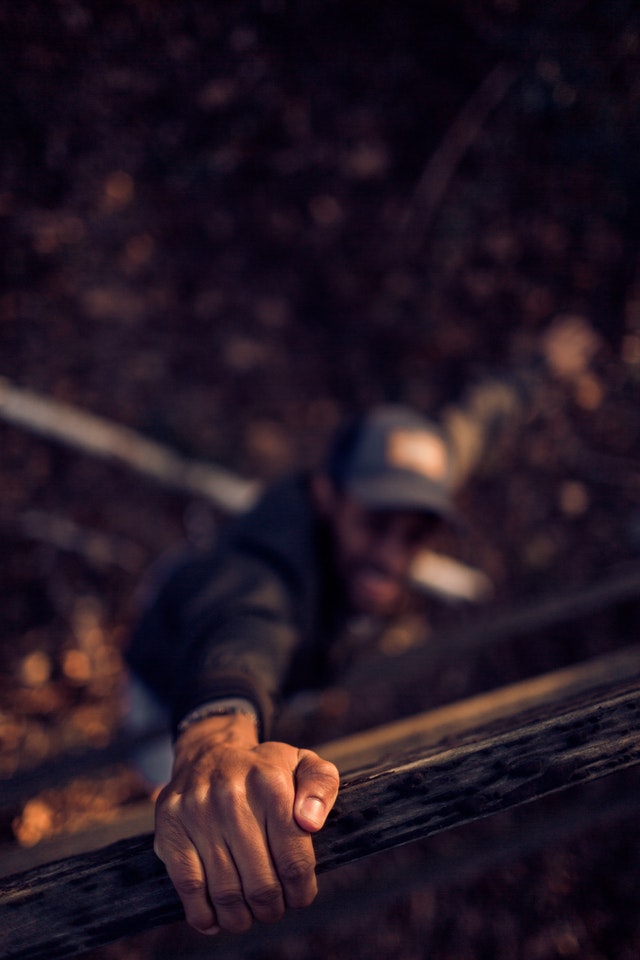 HODLing, or holding on to a certain asset or assets has always been an extremely useful investment strategy, even before cryptocurrencies were even imagined. Now, with the market being more uncertain than ever, many are wondering what is the right thing to do with the coins in their possession.
Of course, things change depending on the coin in question, but today, we are going to talk about why it is a good idea to hold on to your Stellar (XLM) in 2019.
Why You Should Hodl Stellar (XLM)
The crypto market is rich with hundreds, and even thousands of different projects at this point, and separating valuable ones from those that are destined to slowly fade away can be tricky. However, even the biggest skeptics believe that Stellar is a coin that is here to stay.
XLM was first launched in 2014, and for a long time now, it has been among the top 10 cryptos by market cap. It is an open-source, decentralized protocol that allows users to send fiat currencies by using cryptocurrency as a method of transport. In a lot of ways, it is very similar to XRP. However, the biggest difference is that Stellar aims to offer its services to regular people, while XRP is more interested in working with banks and financial institutions.
Nevertheless, sending money, especially when it comes to cross-border transactions,…