How Does it Work: Stablecoin Dai and Ethereum's Maker DAO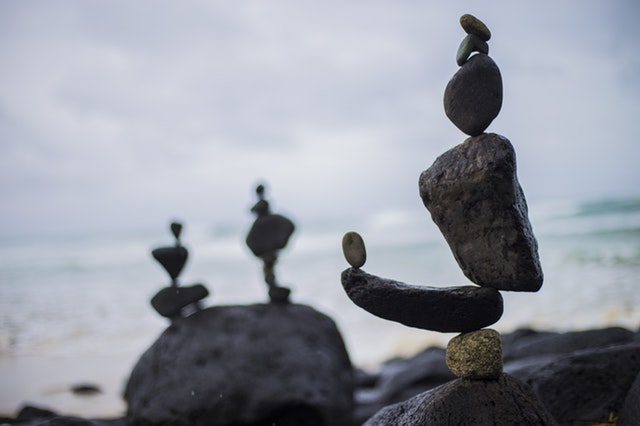 The volatility of cryptocurrencies has been one of the crypto trend's largest problems, and it is still nowhere near being solved for the vast majority of them. However, as an attempt to combat this issue, researchers came up with a concept of stablecoins — cryptocurrencies that would be backed with real-world assets (fiat currencies, gold, etc.), or by other means, such as control of circulating supply or being backed by other coins.
However, most stablecoins were considered to be shady, and not real cryptocurrencies, as methods of controlling their prices often had a certain level of centralization accompanying them. This changed when the crypto winter struck, and investors needed an alternative that would protect them from dropping prices.
Tether (USDT) emerged as the most popular stablecoin, which is a title that it still holds to this day. However, Tether has had a number of controversies which caused many to lose trust in it and turn to alternatives to this alternative.
This is where Ethereum's Maker DAO and a stablecoin Dai come in.
Maker and Dai
Dai is a popular stablecoin, backed by ETH coins which are locked within a smart contract. It is currently ranked as 59th largest cryptocurrency by market cap, but even so, it has been a topic of many discussions lately,
Dai coins are created within a network known as Maker DAO, which is a decentralized autonomous organization within the Ethereum ecosystem. Maker has become well-known for its ability to create dais, cryptocurrency-backed stablecoins. It uses the SCD (Single-Collateral Dai) system to allow pretty much anyone to store their ETH coins and create a stablecoin with a value of $1 per coin.
The system has become quite popular since the start of the crypto winter, and some estimates claim that around 1% of Ethereum's entire circulating supply is currently locked up within the Maker system. The Maker and Dai share pretty much the same community, one that has been quite small, but it is slowly expanding.
What makes Dai different than other stablecoins?
As mentioned, there are several types of stablecoins, most of which are considered 'traditional' stablecoins, as they are backed by fiat currencies, such as the USD. Tether is one of them, but so is USD Coin (USDC), as well as Gemini Dollar (GUSD). These are coins created and backed by companies, such as Tether and Gemini, which keeps them centralized, which does not lie well with crypto purists.
Dai, on the other hand, is backed by another cryptocurrency — Ethereum. It has no central authority, and it only has its price thanks to the fact that Ethereum itself has value. In other words, ETH acts as collateral for DAI. The system that allows the creation of Dai also uses a method called overcollateralization (OC) to reduce risks and ensure that Dai will keep its value, even if Ethereum's price drops. This requires the ratio of ETH collateral necessary to acquire Dai to be fixed at 1.5:1 all the time.
Maker and Dai face criticism
While this system seems to be working, as Dai is still quite popular for such a low-ranked coin (its daily trading volume is at $30.5 million), there are many who criticize it, claiming that the project will fail. They often compare it to the first DAO that Ethereum network had, which lost $50 million in mid-2016.
This happened because some users exploited the DAO's code, which allowed them to take a large portion of its funds. Others claim that OC is a scheme and that neither the system nor the stablecoin should be trusted. Skeptics also believe that the regulators will crack down on Dai sooner or later and that this project will fail as well.
However, while there are clearly some concerns, the Maker Dao system continues to create new Dai tokens in exchange for the appropriate amount of ETH, and the system appears to be working. The project even hopes to expand the list of possible collaterals in the future, going beyond Ethereum itself.
Not only that, but there was also speculation that other cryptocurrencies might try to create their own version of Maker and Dai, such as Bitcoin Cash. However, this is all still nothing more than speculation, although it might be worth noting that this could be one potential path crypto might travel in the future in hopes of reaching stability.
For the latest cryptocurrency news, join our Telegram!
Disclaimer: This article should not be taken as, and is not intended to provide, investment advice. Global Coin Report and/or its affiliates, employees, writers, and subcontractors are cryptocurrency investors and from time to time may or may not have holdings in some of the coins or tokens they cover. Please conduct your own thorough research before investing in any cryptocurrency and read our full disclaimer.
Image courtesy of Pexels
3 Altcoins That Are Outperforming Bitcoin and Will Likely Face Consequences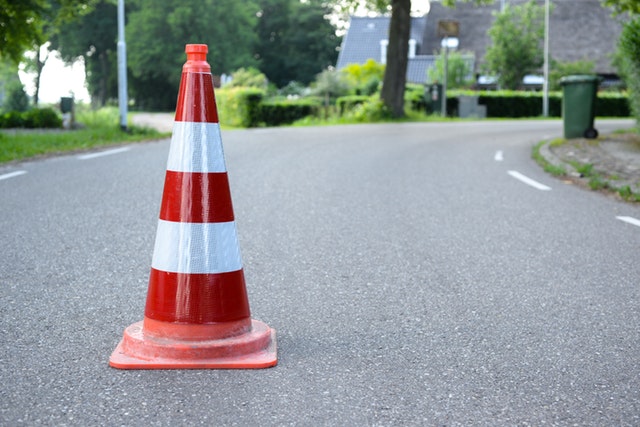 The crypto market is going through a period of massive recovery in the past few months, which has caused the investors' optimism to return. While all eyes are on Bitcoin (BTC), as usual, the largest coin seems to be struggling with a major resistance level at $8,000 at the moment. While this level was breached a few times now, every breach resulted in a correction.
At the time of writing, BTC is approaching this level yet again, with its current price being at $7,985,79, and rising further. The price managed to grow by 1.06% in the last 24 hours, and will undoubtedly hit $8,000 in a matter of hours, if not sooner.
However, while Bitcoin continues to remain volatile and struggles with waves of growth and decline, there are some altcoins that are not following its path. Of course, most of them are performing in pretty much the same manner as BTC, as they always had. But, a few coins have actually managed to outperform Bitcoin in recent months.
While optimists believe that this might lead to decoupling from Bitcoin — something that only Binance Coin (BNB) managed to pull off up to this point — it is likely that there will be consequences for these cryptos. This likely means that a price drop for these specific coins awaits somewhere in the near future, as outperforming BTC…
Why Binance May Be Crucial for Tron (Trx) to Reach $1
TRON (TRX) has been one of the most popular crypto projects in the past year. The coin has received a lot of attention from the entire crypto community, and although the impressions may differ —  the fact is that TRX is one of the most talked-about coins, even today.
However, while the project managed to achieve a lot in less than a year — launch its MainNet, start multiple massive projects, launch dozens of dApps, hundreds of smart contracts, its own DEX, new token, and more — its price remains quite low. Undoubtedly, one of the reasons for this is its massive supply. TRX circulating supply is over 66 billion coins, while the total supply is over 99 billion.
Even so, the coin is believed to be massively undervalued, with its current price sitting at $0.028129, according to TradingView. This price, together with a market cap of $1.88 billion, pushed the coin out of the list of top 10 largest cryptocurrencies, and it currently sits at 11th spot. But, many believe that this is not a permanent position for TRON. In fact, its community believes that it is only a matter of time before TRON rises through the ranks, and its price hits $1. And, the way for the coin to achieve this is believed to be through Binance.
TRON and Binance
Binance is one of the world's…
Why Tron (TRX) Price Won't Remain Low for Long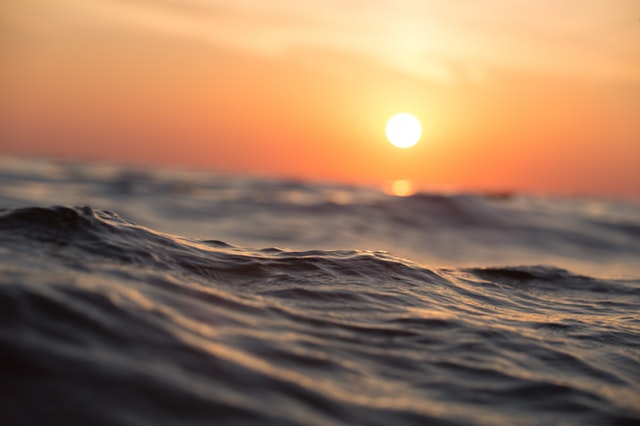 TRON (TRX) has been one of the most popular cryptocurrencies in recent years. The project has achieved a tremendous amount of success in less than a year, and while the first birthday of its MainNet is approaching, TRON certainly continues to impress to this day.
With that said, its price is still noticeably low, and many would agree that the project is heavily undervalued. The low price even allowed other projects to push it out of the top 10 list, with TRX currently being the 11th largest cryptocurrency by market cap. However, it is likely that TRON will not remain undervalued forever, and that its price might soon see a surge that its entire community has been waiting for, for a long time now.
Why TRX might see growth soon
As many undoubtedly know, TRON is a lot more than just a cryptocurrency. It has developed a massive ecosystem, which offers a development platform for coins, smart contracts, and dApps. It also acquired BitTorrent last year for its Project Atlas, which will allow torrent users to earn crypto through participation in content sharing.
For this purpose, it also launched BitTorrent (BTT) token, which saw its launch on January 28, 2019 on Binance Launchpad. This was dubbed the most successful ICO in history at the time, although several coins launched since then have broken its record.
In addition,…