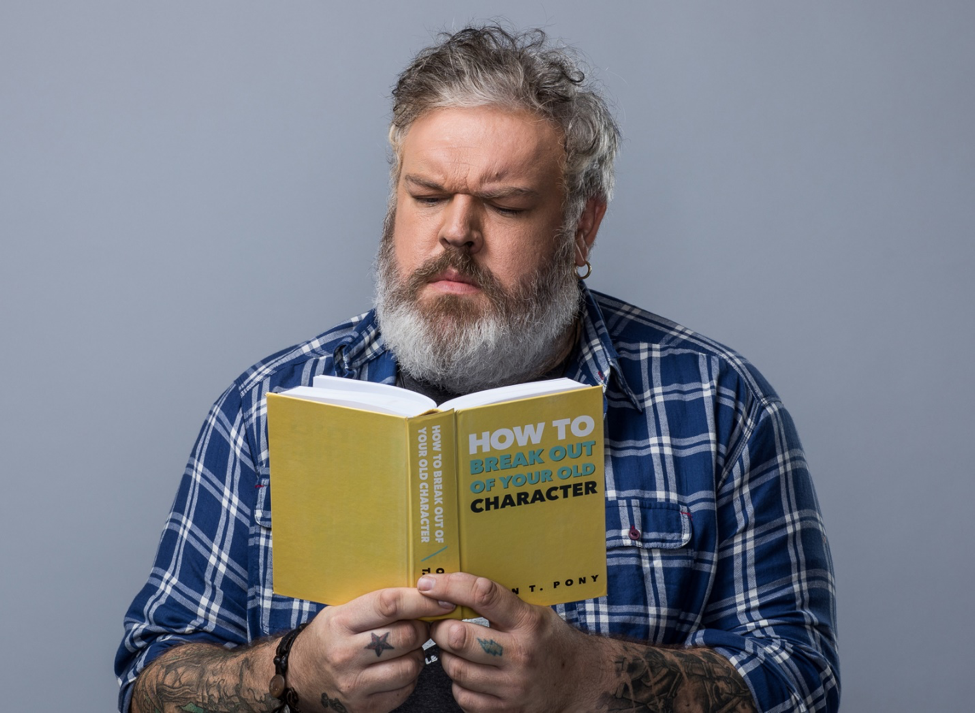 The first time you see "HODL" when someone is discussing cryptocurrencies, the word causes you to stop reading. You think: "Is it a misspelling?" Well, yes it is – at least it was mistyped originally. Now, rather amusingly, HODL has spawned a life of its own. It has evolved to represent a long-term trading strategy and philosophy for crypto investors.
With the launch of our latest campaign – HODL, featuring Kristian Nairn – we thought it would be a good idea to explain in detail what this unusual slang term really means. Better yet, here is Kristian with the explanation:
History of HODL
HODL has become an acronym (or even backronym) for "hold on for dear life", meaning that even when investors are in the deep red with their cryptos, they should not buckle under pressure and sell, driven by the belief that they will, ultimately, reap great rewards, once mass adoption has been achieved.
The origin of HODL can be traced back to December 18, 2013, and a legendary, whiskey-fuelled rant on Bitcoin Forum by someone calling themselves GameKyuubi.
To provide context, just before the series of poorly written posts were typed – or mistyped – the price of bitcoin had fallen almost 40 percent, from $716 to $438 in 24 hours, according to CoinDesk. The pullback was likely to have been triggered by reports of a crackdown on the original crypto in China. GameKyuubi made clear his or her intentions.
"I AM HODLING," GameKyuubi wrote, before going on to explain a fair amount of whiskey had been consumed and the reason for "HODLING". Almost immediately, the funny series of Bitcoin Forum posts were transformed into internet memes, with references to fighting films 300 and Braveheart being especially popular.
More than a Meme: HODL as a  Strategy
The memes helped lift HODL from a mistyped "hold" to a widely adopted slang term and trading strategy used in the cryptocurrency community. Quartz heralded it as one of the most important terms in crypto culture in 2017, describing it as a determination to "stay invested in bitcoin and not to capitulate in the face of plunging prices".
Famous Examples Where HODL Should have been Adopted
There is certainly great potential for HODLing as an investment strategy, and not buckling under pressure, as history shows us – and not just in the cryptocurrency world. One of the most notorious examples of failing to "HODL" happened in the mid-1970's when Ronald Wayne, Apple's third co-founder – alongside Steve Jobs and Steve Wozniak – sold his 10 percent stake in the then-start-up back to the other two co-founders for $800.
In August 2018, Apple achieved the historic milestone of reaching a market capitalisation of $1 trillion. Had Wayne adopted a HODL mentality, his Apple stake would be worth around $100 billion today.
Similarly, when another tech giant, e-commerce titan, Amazon first floated, it was worth $18. It dropped to just $1.5, leading many early investors to sell their assets. Now, however, a single stock is worth around $1,700. There are numerous other instances of where a HODL philosophy would have proved the right course of action (or inaction) in other investment spheres – including real estate and especially in cryptos.
HODLing Cryptocurrency Positions
Of course, it is impossible to predict the future, but Jay Smith, one of leading global social trading and investing platform eToro's most recognisable traders, believes staying strong will reap the biggest rewards. Full-time trader Smith – a.k.a.jaynemesis on eToro– describes his trading style as "fundamentals, future and HODLing".
Of the potential of cryptos, he continues: "I've always been a fan of automation, futurology and transhumanism. On top of that, I am interested in politics, ideology and economics. Cryptocurrencies are a melting pot for all of these things, experimenting with new economic models, governance models, moral and ideological models and offer massive advantages over the systems they aim to replace."
Smith adds: "I firmly believe that cryptos will change the world, replacing stock markets, most currencies and powering everything from machine-to-machine payments and the Internet of Things through to streaming media, prediction markets, governance systems, voting systems, even potentially the internet. That being said, there is a long way to go, we are in the very early stages for most of these areas."
About eToro
eToro is a regulated multi-asset investment platform that has been offering investors access to cryptoassets since 2014. The platform now offers 12 cryptoassets (Bitcoin, Ethereum, Bitcoin Cash, XRP, Litecoin, Ethereum Classic, Dash, Stellar, NEO, EOS, Cardano and IOTA) as well as crypto/crypto pairs and crypto/fiat pairs. eToro acts as a bridge between the old world of investing and the new, helping investors navigate and benefit from the transition of assets to the blockchain. eToro is the only place where investors can hold traditional assets such as stocks or commodities alongside 'new' assets such as bitcoin.
Original Article – eToro blog
eToro is a multi-asset platform which offers both investing in stocks and cryptocurrencies, as well as trading CFD assets.
Please note that CFDs are complex instruments and come with a high risk of losing money rapidly due to leverage. 65% of retail investor accounts lose money when trading CFDs with this provider.You should consider whether you understand how CFDs work and whether you can afford to take the high risk of losing your money.
Cryptocurrencies can fluctuate widely in price and are, therefore, not appropriate for all investors. Trading cryptocurrencies are not supervised by any EU regulatory framework.
Past performance is not an indication of future results. HODL is not investment advice. Your capital is at risk.
Cybersecurity took center stage in 2018 and could present an exciting investment opportunity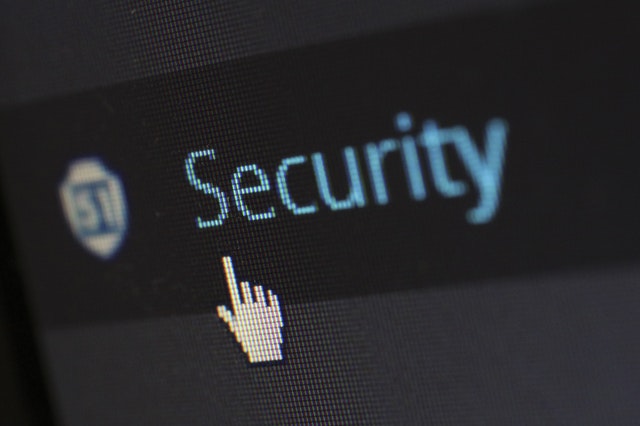 Cybersecurity has always been a topic of importance for both enterprises and individuals. However, 2018 was riddled with events that highlighted just how crucial an issue it is, following privacy breaches such as the Cambridge Analytica Facebook scandal. With renewed interest in online safety and privacy, cybersecurity stocks are attracting increasing attention in the investment world.
2018 – the year of the hack
The attention to online privacy reached new heights in 2018, following the Cambridge Analytica scandal, which jeopardised the data of some 87 million Facebook users¹. The scandal put in question many of Facebook's user privacy practices, resulting in Founder and CEO Mark Zuckerberg testifying before Congress. A month later, the General Data Protection Regulation (GDPR) came into effect in the EU, applying new restrictions on any entity that collects personal data.
The dynamics of online security
One of the reasons cybersecurity is, and will remain, a hot topic is the ever-changing nature of the online world. With so much sensitive information being stored in the cloud and on computer networks, the risks are ever growing and the need for effective cyberdefenses is ever present. From "simple" risks, such as phishing scams, to complex ransomware programs and crypto mining bots, each person and enterprise with an online presence is in danger of falling victim to a cyber attack.
The cybersecurity industry is huge, estimated at more than…
Mobile payments is a big market – and it's about to get much bigger
In recent years, mobile payment has become a key method of online shopping and other forms of eCommerce. With more members of Generation Z, who grew up in a world where smartphones were not an innovation, but a reality, this segment of the financial space is expected to grow tremendously in coming years. With more smartphones in people's pockets and an increasing number of countries shifting towards cashless economies, it is no surprise that many of the leading payment technology companies in the world are constantly working to introduce new and improved payment solutions.
In 2016, the mobile payment market was valued at $601 billion¹. By 2017, it grew to nearly $720 billion², and it is expected to cross the $1 trillion milestone in 2019³. Forecasts suggest that it will continue to grow, reaching anywhere between $2.7 and $4.5 trillion by 2023. This growth will be prompted by many catalysts, which will both get more people to use mobile payments and make it easier for existing users to conduct more of their transactions with mobile devices.
Going mobile
The introduction of mobile internet and smartphones placed mobile payment at the fingertips of billions around the world. As the industry grew, more users started using mobile payments, due to its seamless, frictionless nature. Moreover, using an application for making payments gives the user more transparency and control over their finances,…
Big banks, big opportunity? Earnings season kicks off

Each quarter, publicly listed companies share their earnings reports with their investors and the general public. These reports provide insights into each company's performance and more often than not, impact their stock prices. Over the next six weeks, companies will be sharing their reports for the fourth quarter of 2018 (Q4), with major banks kicking off the earnings season.
Reporting earnings in a challenging market
This earnings season has a very meaningful backdrop, as Wall Street has been heavily impacted by external forces recently. Firstly, the Fed's drive to hike rates over the past year, with four rate hikes in 2018, has put pressure on the market.
Perhaps the most important factor causing Wall Street to struggle recently has been the rising yield of 10-year bonds. These bonds, issued by the US Treasury, present a relatively low-risk investment option and produce steady returns twice a year. When the interest produced by these bonds is high, it could push investors away from the stock market, as the safer option is now also high yielding. Recently, 10-year bond yields have been giving investors interest rates of 2.73%.
Entering this earnings season, many companies face the challenge of remaining a lucrative investment option for their shareholders. For some companies in the financial sector, this season might be especially crucial, as they have to recover from less-than-impressive results last quarter.
Banking on earnings
…