The Top 5 Barriers to Mass Adoption – And How to Overcome Them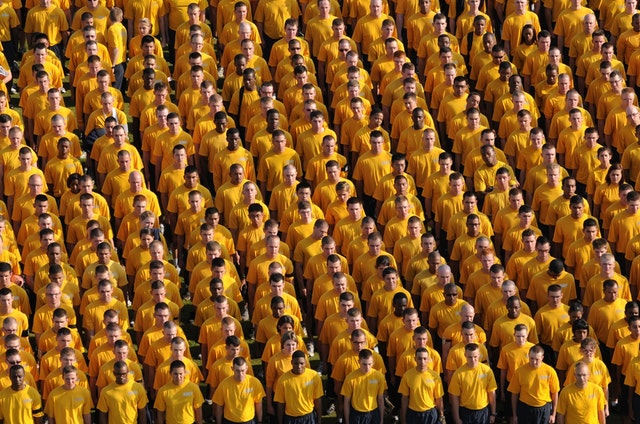 You can't write an article about crypto without mentioning the latest market massacre. That would be like not talking about the elephant in the room. Many people in the industry are still too new to remember Bitcoin's many bubbles. Yet this latest one is so epic because of the amount of money bleeding out. But is there a light at the end of the tunnel? Could bitcoin's plummeting price hold the key to mass adoption?
Let's take a look at the various factors getting in the way of mass adoption and how a lower price–along with removing these other obstacles–could be the trigger to crypto's recovery.
1. Volatility
This time last year, Bitcoin was approaching its all-time high of almost $20,000. Now it's flirting with $3,000 with some analysts calling for a low of $1,500. That's a staggering drop by anyone's standards.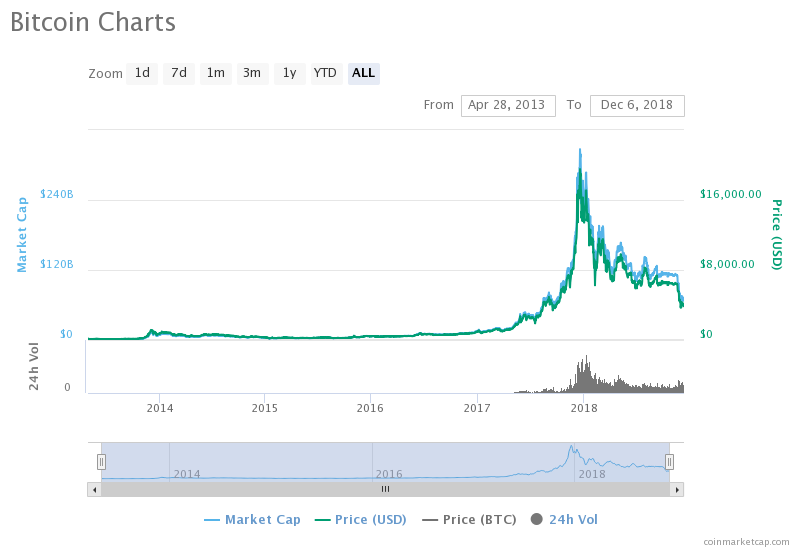 While there's every possibility that the price will skyrocket back up again, such fluctuations are not for the faint-hearted. They're also not suitable for use as a currency.
Plenty of stablecoins are in the market which may eventually leave Bitcoin behind as an everyday exchange of value. But they won't make Bitcoin redundant. In fact, its plummeting price could be the catalyst that brings in the real money.
No professional investor is going to buy when the price is inflated by speculation. When there's blood on the streets and institutional investors start to buy, the low price will mark a milestone for mass adoption.
2. Usability
Even if you go for a generally recognized easy-to-use exchange like Coinbase, it's still no walk in the park. In a society that's used to contactless payments or paying with a smartphone, walking around a store waiting for a transaction confirmation is taking a backward step.
We're getting better at it, with cryptocurrencies like Dash claiming industry firsts and allowing instant payment confirmations. But there's still a long way to go. 42-character addresses have to be replaced by names. Clunky hardware wallets that need lengthy configuration are going to get thrown out.
Unfathomable interfaces of decentralized exchanges will need to be tailored to a lay market. They'll have to go mobile–without 5,000 hoops to jump through before customers can log in.
3. Scalability
How to scale blockchains for mass adoption has been the question on everybody's lips especially since 2017 saw CryptoKitties crash Ethereum and the Bitcoin blockchain get so backed up that transaction times went through the roof.
The Lightning Network is making good progress despite the downward turn in price.
Ethereum too is working hard on scaling solutions like SNARKs and the plasma protocol. Plasma will essentially allow hundreds of thousands of transactions to happen off-chain enabling mass adoption and speed without clogging up the network.
A few companies are working on incorporating plasma into their technology stack. Digitex Futures, for example, as a hybrid exchange, will use the speed of centralized servers for matching orders and plasma technology to offer decentralized account balances.
4. Regulation
Many people argue that regulation will stifle innovation. But the big banks and institutional investors simply won't get on board until they know they're operating within the lines of the law. Goldman Sachs and JPMorgan have had their fair share of working against market interests, yet crypto still somehow needs their seal of approval.
More exchanges that offer both derivative and spot trading are going to start appearing. In fact, the launch of ICE Markets' Bakkt in January 2019 is causing a stir throughout the community.
As a regulated ecosystem for global assets with a US-based Bitcoin futures exchange, Bakkt is likely to bring in the big players. This means the stocks and bonds sitting in paper contracts will migrate to the blockchain and the market cap will leap to incomprehensible heights.
When valuable industries such as futures move to the blockchain, we've already seen how profitable that can be. CME saw its daily volume increase by 93 percent in Q2 2018 after introducing futures.
Bakkt will also open the door for smaller futures exchanges like Digitex to allow retail traders to make living trading derivatives on crypto.
5. Security
We're talking about cybersecurity here, not the ongoing debate about security versus utility token. The US SEC and UK FCA are stepping up their efforts to prevent ICO scams. Custodians and exchanges continue their game of whack a mole with the hackers. But until the security of funds becomes, well, more secure, users won't want to risk losing all their funds to an exchange hack.
2019 will see crypto insurance providers coming to the market, although the process is a complex one. Understanding the risk associated with being a cryptocurrency custodian or with futures trading on a volatile market like crypto isn't easy.
The Barriers to Mass Adoption Are Being Worked on
When institutions are comfortable being in the space when providers can offer some kind of insurance, regulation gets it right, and bitcoin price gets low enough, the sea change will surely begin.
All these barriers to mass adoption are being worked on regardless of the lowering prices. The bear market is allowing developers to push out the products that will lead to mass adoption of crypto. It's just a question of when.
For the latest cryptocurrency news, join our Telegram!
Disclaimer: This article should not be taken as, and is not intended to provide, investment advice. Global Coin Report and/or its affiliates, employees, writers, and subcontractors are cryptocurrency investors and from time to time may or may not have holdings in some of the coins or tokens they cover. Please conduct your own thorough research before investing in any cryptocurrency and read our full disclaimer.
Image courtesy of Pexels
Blockchain Platform MedsLOCK Set to Have Impact on Tracking COVID-19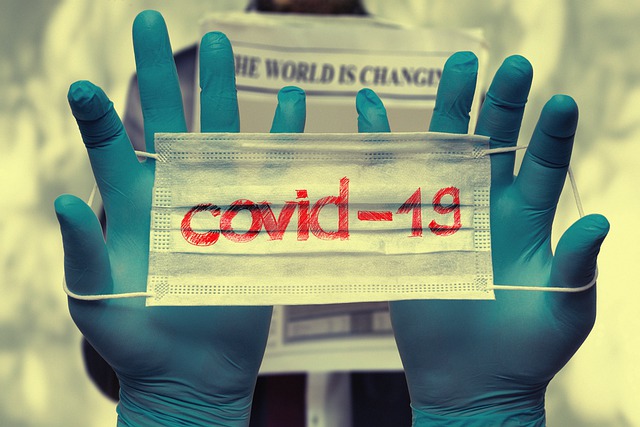 Governments and private firms are scrambling to test the public and identify, localize, and trace COVID-19 cases in their countries. Blockchain can help.
Real-time tracking of cases has widely been cited as the pivotal factor necessary to re-open economies as it would allow active cases to be isolated from the rest of the population. However, governments around the world continue to grapple with precisely how to approach the problem with a standardized model. 
In the US, Johns Hopkins University (JHU) and the CDC provide tracking metrics, but they lack granular details. They also don't account for the supply chain modeling of medical supplies, potential blood donors, or the efforts of non-profits clambering to help. A more efficient and transparent allocation of information is necessary amid all of the current uncertainty. 
In particular, all of that information would be better served if it was funneled into a single interface. That's precisely where blockchain platforms are striving to make an impact, and it's quickly grabbing the attention of some governments. 
A Unified Monitoring & Communication Application 
Combining multiple sets of data into a single interface would enable governments to better trace the trajectory of the pandemic and make swift decisions about resuming economic activity. 
However, there remain some notable hurdles regarding how such vast surveillance systems would be implemented. In…
Cryptocurrency Fraud is Evolving; Bitcoin ATMs Mitigate Risk 
In one of the more overlooked aspects of the crypto ecosystem, it appears that the bulk of illicit activities are shifting from hacks and thefts to cryptocurrency fraud and scams.
CipherTrace, the crypto-surveillance, and analysis firm released a report at the end of Q4 2019 that revealed hacks and thefts had decreased by 66 percent in 2019 while fraud and misappropriation of funds surged by 533 percent. And beneath the COVID-19 hysteria of 2020, hacks in the crypto sector have been eerily isolated. 
Outside of a few exploited flaws in P2P exchanges and DeFi flash loan vulnerabilities, the headline-grabbing hacks of exchanges for hundreds of millions of dollars have been absent so far this year. Is the industry due for another massive hack, or are stringent KYC/AML processes, regulatory crackdowns, better security practices, and blockchain surveillance working? 
KYC/AML Improvements Are Reducing the Appeal of Crypto Exchange Laundering 
2020 is far removed from the no-KYC wild west days of the early-mid 2010s where anonymous altcoin casinos preponderated and the Dark Underbelly of Cryptocurrency Markets thrived. 
Today, bitcoin and the crypto ecosystem is becoming institutionalized with a surfeit of derivatives (e.g., options, futures, perp swaps, etc.) available on regulated exchanges. 
Most of the leading exchanges adhere to…
Top 7 AI and Software Development Companies For Startups and SMEs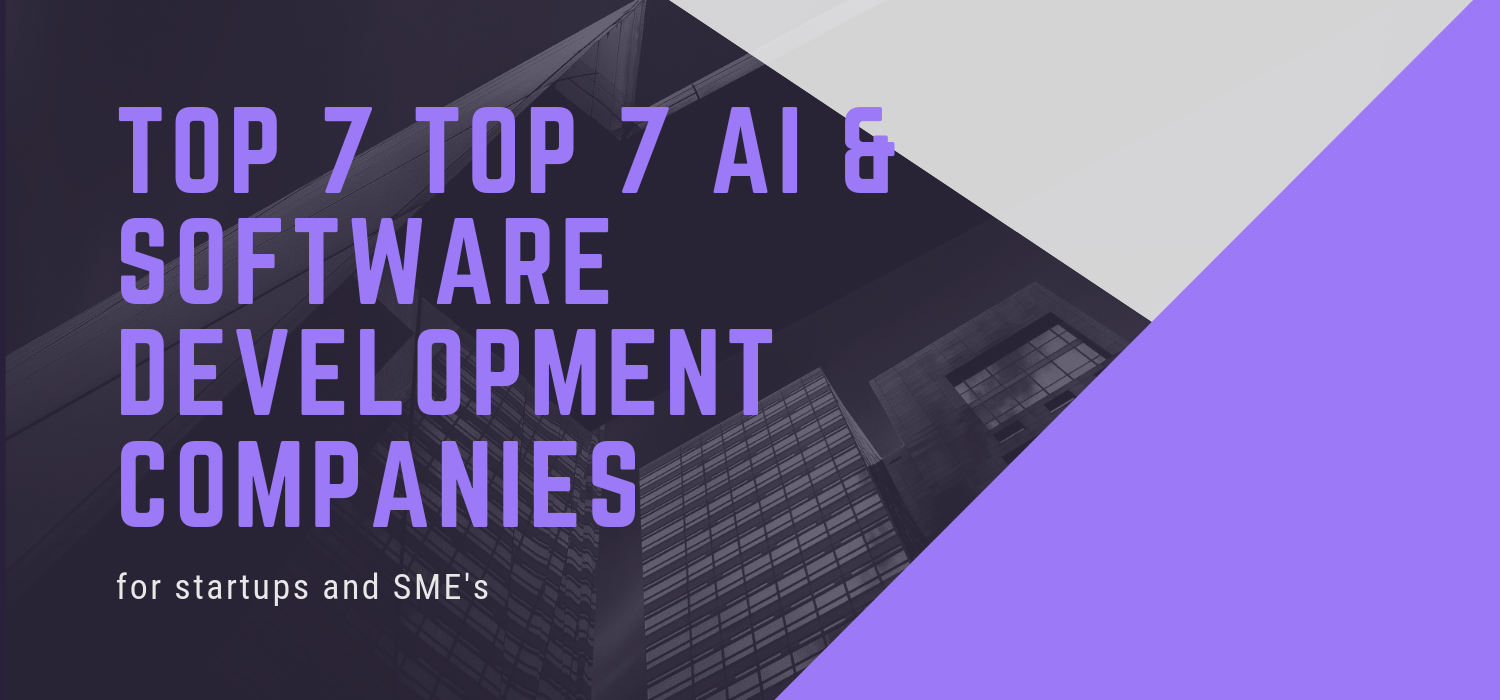 Top software development companies are tasked with proffering digital solutions to practical problems by producing innovative software programs, apps, and websites. The industry has grown into a huge force and with a revenue of over $481 billion. While some companies focus on certain software solutions such as web development, mobile app development, artificial intelligence, etc., others are all-purpose. 
This is a digital age, as you already know. Therefore, the success of your company would depend a lot on digitizing your services and providing your customers with high-quality software and websites. 
Today, it is much easier in that you can simply outsource your software needs to a custom software development company. You have a lot of options to choose from, but the best firms are reputable and experienced, have a highly skilled workforce, and uses the best processes and tools to ensure maximum satisfaction. 
This list contains some of the best software development companies you can find around, especially those focused on artificial development needs for startups and SMEs.
TopDevz 
TopDevz is a multi-award winning software development company that has rightly earned its place as one of the fastest-growing companies in the US. Its unique model is flexible, cost-saving, on-demand and easily scalable and the company has a 96% retention rate. With a team where the average employee has more than 10 years…