Case for Universal Basic Income Gains Strength As Recession Fears Deepen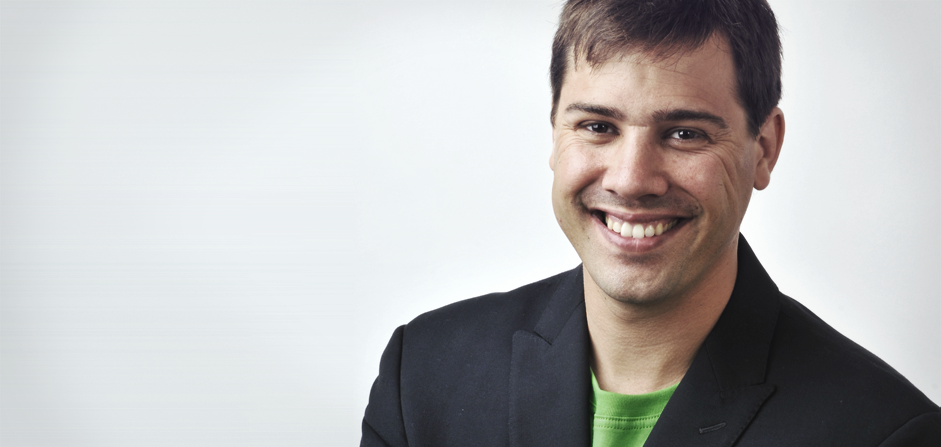 Britain's protracted and problematic Brexit from the European Union, coupled with China's falling exports and America's record trade deficit, has deepened fears of a recession at the start of 2019.
Those looking beyond the doom and gloom believe the case for universal basic income (UBI) is getting stronger by the day – and now technological advancements are making it a viable option, moving it from theory to reality.
UBI is a revolutionary economic concept whereby every individual is granted a fixed, minimum wage to cover basic needs. With the threat of a global financial crisis, projects that explore distribution mechanisms to assist the poorest in society are gaining interest and support.
For instance, GoodDollar, a research hub that is experimenting how decentralized cryptocurrencies and blockchain technology may enable models based on UBI with the central aim of reducing global wealth inequality, is generating interest from all over the world. 
In mid-January, French crypto-finance website VideoBourse spoke at length with Yoni Assia, eToro Co-Founder, and Chief Executive, who launched GoodDollar at Web Summit in Lisbon in November 2018.
"GoodDollar is a non-profit project eToro is supporting," said Mr. Assia in the VideoBourse interview, acknowledging that his multi-asset investment platform has committed an initial $1 million. "The idea behind GoodDollar was that there needs to be a disruption to how money is being distributed and generated.
"One of the biggest issues in the world is a very simple thing: the rich get richer and poor get poorer. That leads to growing inequality in society, and eventually, that leads to very bad things. The way the system works leads to inequality – it's how money is being distributed, and how money is being generated."
Mr. Assia explained: "For example, let's assume interest rate plus inflation is 10 percent a year. We know that 10 percent of the global population owns 90 percent of the wealth. So 9 percent of the 10 percent generated in interest rates would go to the richest 10 percent. Meanwhile, the remaining 1 percent would go to the other 90 percent of the population.
"That's basically just because of how interest rates and inflation work, and that is because money has never been on the blockchain. If you could create mechanics within cryptocurrency that creates better wealth distribution potentially you could improve significantly inequality. By making the world more equal then more people can participate in the economy."
Hence the launch of GoodDollar. In the months leading up to the announcement at Web Summit, a growing team of digital pioneers, economists and builders started experimenting and exploring what might be possible in this space, at the intersection between UBI and blockchain. The early momentum has been very encouraging.
In late November, GoodDollar helped establish an OpenUBI ecosystem with a number of other partners. The OpenUBI was launched to foster collaboration and discussion around UBI and its technological implementation. There is an OpenUBI meet-up in Berlin at the end of January, and in February there will be a GoodDollar hackathon event at eToro's Israel office.
"A lot of our efforts are going into researching how to build GoodDollar in a purely decentralized way," Mr. Assia continued in his VideoBourse interview. "On the one hand we're trying to build a simple user interface so people can connect to it … on the other hand we want to build something that's truly decentralized. We understand that for something like this to succeed, it needs to scale on a much wider scale than eToro."
After a positive first few months, there are many more exciting things to look forward to in 2019 for the GoodDollar project. Mr. Assia, who will be speaking at Paris Fintech Forum 2019 later in January, revealed that "we'll be launching the first GoodDollar experiment within the next six to nine months". 
He added: "We definitely look at this as something that's experimental, based on code and a lot of research that we're doing. We have a few academics on the team and experts in legal and regulation and economics.
"I am a very big believer in a new type of innovative asset – like GoodDollar – that creates a paradigm shift in terms of how we think about money, and how money is being generated."
As the markets remain volatile and global financial uncertainty looms, projects like GoodDollar could well revolutionize how money is distributed at scale – and sooner rather than later.
Join GoodDollar. The project needs builders, scientists, and experts in identity, privacy, and financial governance, as well as philanthropists and ambassadors. Email GoodDollar at hello@gooddollar.org, contact us via our social media channels (Twitter and Telegram) or join the OpenUBI movement.
Cybersecurity took center stage in 2018 and could present an exciting investment opportunity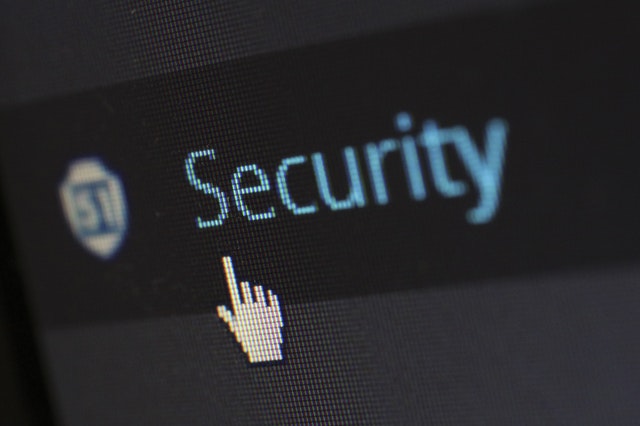 Cybersecurity has always been a topic of importance for both enterprises and individuals. However, 2018 was riddled with events that highlighted just how crucial an issue it is, following privacy breaches such as the Cambridge Analytica Facebook scandal. With renewed interest in online safety and privacy, cybersecurity stocks are attracting increasing attention in the investment world.
2018 – the year of the hack
The attention to online privacy reached new heights in 2018, following the Cambridge Analytica scandal, which jeopardised the data of some 87 million Facebook users¹. The scandal put in question many of Facebook's user privacy practices, resulting in Founder and CEO Mark Zuckerberg testifying before Congress. A month later, the General Data Protection Regulation (GDPR) came into effect in the EU, applying new restrictions on any entity that collects personal data.
The dynamics of online security
One of the reasons cybersecurity is, and will remain, a hot topic is the ever-changing nature of the online world. With so much sensitive information being stored in the cloud and on computer networks, the risks are ever growing and the need for effective cyberdefenses is ever present. From "simple" risks, such as phishing scams, to complex ransomware programs and crypto mining bots, each person and enterprise with an online presence is in danger of falling victim to a cyber attack.
The cybersecurity industry is huge, estimated at more than…
Mobile payments is a big market – and it's about to get much bigger
In recent years, mobile payment has become a key method of online shopping and other forms of eCommerce. With more members of Generation Z, who grew up in a world where smartphones were not an innovation, but a reality, this segment of the financial space is expected to grow tremendously in coming years. With more smartphones in people's pockets and an increasing number of countries shifting towards cashless economies, it is no surprise that many of the leading payment technology companies in the world are constantly working to introduce new and improved payment solutions.
In 2016, the mobile payment market was valued at $601 billion¹. By 2017, it grew to nearly $720 billion², and it is expected to cross the $1 trillion milestone in 2019³. Forecasts suggest that it will continue to grow, reaching anywhere between $2.7 and $4.5 trillion by 2023. This growth will be prompted by many catalysts, which will both get more people to use mobile payments and make it easier for existing users to conduct more of their transactions with mobile devices.
Going mobile
The introduction of mobile internet and smartphones placed mobile payment at the fingertips of billions around the world. As the industry grew, more users started using mobile payments, due to its seamless, frictionless nature. Moreover, using an application for making payments gives the user more transparency and control over their finances,…
Big banks, big opportunity? Earnings season kicks off

Each quarter, publicly listed companies share their earnings reports with their investors and the general public. These reports provide insights into each company's performance and more often than not, impact their stock prices. Over the next six weeks, companies will be sharing their reports for the fourth quarter of 2018 (Q4), with major banks kicking off the earnings season.
Reporting earnings in a challenging market
This earnings season has a very meaningful backdrop, as Wall Street has been heavily impacted by external forces recently. Firstly, the Fed's drive to hike rates over the past year, with four rate hikes in 2018, has put pressure on the market.
Perhaps the most important factor causing Wall Street to struggle recently has been the rising yield of 10-year bonds. These bonds, issued by the US Treasury, present a relatively low-risk investment option and produce steady returns twice a year. When the interest produced by these bonds is high, it could push investors away from the stock market, as the safer option is now also high yielding. Recently, 10-year bond yields have been giving investors interest rates of 2.73%.
Entering this earnings season, many companies face the challenge of remaining a lucrative investment option for their shareholders. For some companies in the financial sector, this season might be especially crucial, as they have to recover from less-than-impressive results last quarter.
Banking on earnings
…