Case for Universal Basic Income Gains Strength As Recession Fears Deepen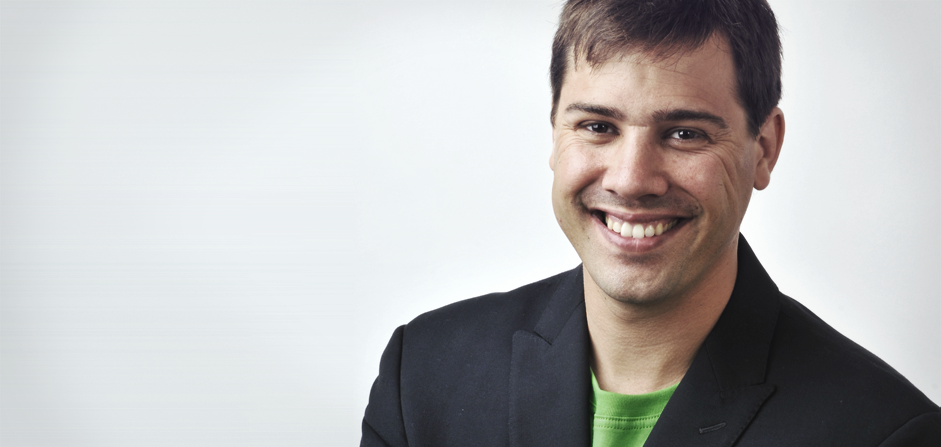 Britain's protracted and problematic Brexit from the European Union, coupled with China's falling exports and America's record trade deficit, has deepened fears of a recession at the start of 2019.
Those looking beyond the doom and gloom believe the case for universal basic income (UBI) is getting stronger by the day – and now technological advancements are making it a viable option, moving it from theory to reality.
UBI is a revolutionary economic concept whereby every individual is granted a fixed, minimum wage to cover basic needs. With the threat of a global financial crisis, projects that explore distribution mechanisms to assist the poorest in society are gaining interest and support.
For instance, GoodDollar, a research hub that is experimenting how decentralized cryptocurrencies and blockchain technology may enable models based on UBI with the central aim of reducing global wealth inequality, is generating interest from all over the world. 
In mid-January, French crypto-finance website VideoBourse spoke at length with Yoni Assia, eToro Co-Founder, and Chief Executive, who launched GoodDollar at Web Summit in Lisbon in November 2018.
"GoodDollar is a non-profit project eToro is supporting," said Mr. Assia in the VideoBourse interview, acknowledging that his multi-asset investment platform has committed an initial $1 million. "The idea behind GoodDollar was that there needs to be a disruption to how money is being distributed and generated.
"One of the biggest issues in the world is a very simple thing: the rich get richer and poor get poorer. That leads to growing inequality in society, and eventually, that leads to very bad things. The way the system works leads to inequality – it's how money is being distributed, and how money is being generated."
Mr. Assia explained: "For example, let's assume interest rate plus inflation is 10 percent a year. We know that 10 percent of the global population owns 90 percent of the wealth. So 9 percent of the 10 percent generated in interest rates would go to the richest 10 percent. Meanwhile, the remaining 1 percent would go to the other 90 percent of the population.
"That's basically just because of how interest rates and inflation work, and that is because money has never been on the blockchain. If you could create mechanics within cryptocurrency that creates better wealth distribution potentially you could improve significantly inequality. By making the world more equal then more people can participate in the economy."
Hence the launch of GoodDollar. In the months leading up to the announcement at Web Summit, a growing team of digital pioneers, economists and builders started experimenting and exploring what might be possible in this space, at the intersection between UBI and blockchain. The early momentum has been very encouraging.
In late November, GoodDollar helped establish an OpenUBI ecosystem with a number of other partners. The OpenUBI was launched to foster collaboration and discussion around UBI and its technological implementation. There is an OpenUBI meet-up in Berlin at the end of January, and in February there will be a GoodDollar hackathon event at eToro's Israel office.
"A lot of our efforts are going into researching how to build GoodDollar in a purely decentralized way," Mr. Assia continued in his VideoBourse interview. "On the one hand we're trying to build a simple user interface so people can connect to it … on the other hand we want to build something that's truly decentralized. We understand that for something like this to succeed, it needs to scale on a much wider scale than eToro."
After a positive first few months, there are many more exciting things to look forward to in 2019 for the GoodDollar project. Mr. Assia, who will be speaking at Paris Fintech Forum 2019 later in January, revealed that "we'll be launching the first GoodDollar experiment within the next six to nine months". 
He added: "We definitely look at this as something that's experimental, based on code and a lot of research that we're doing. We have a few academics on the team and experts in legal and regulation and economics.
"I am a very big believer in a new type of innovative asset – like GoodDollar – that creates a paradigm shift in terms of how we think about money, and how money is being generated."
As the markets remain volatile and global financial uncertainty looms, projects like GoodDollar could well revolutionize how money is distributed at scale – and sooner rather than later.
Join GoodDollar. The project needs builders, scientists, and experts in identity, privacy, and financial governance, as well as philanthropists and ambassadors. Email GoodDollar at hello@gooddollar.org, contact us via our social media channels (Twitter and Telegram) or join the OpenUBI movement.
EOS now available on eToroX exchange

eToroX announces new cryptoasset and blockchain protocol, and multiple fiat pairs
3 December 2019: eToroX, the blockchain subsidiary of global investment platform eToro, today announced that the EOS cryptoasset is now available on the eToroX exchange. 
From today, EOS will be both a base and counter currency for trading pairs on eToroX, and can be traded against other cryptoassets, including multiple fiat stablecoins. The pairs comprise Bitcoin (BTC-EOS), Ethereum (ETH-EOS), Stellar (EOS-XLM), USD (EOS-USDEX), GBP (EOS-GBPX), and Japanese Yen (EOS-JPYX). 
With the launch of EOS on the eToroX Exchange, eToroX is now one of the few crypto and blockchain exchanges to have all five top cryptoassets — Bitcoin, Ethereum, Stellar, XRP and of course EOS — paired against multiple fiat stablecoins (including CADX, CHFX, and many more). 
Doron Rosenblum, eToroX Managing Director, spoke about eToroX's vision of opening up access to the tokenized world. "We believe that we can leverage blockchain technology to open up financial markets. The flexibility, scalability, and secure processing capabilities of the EOSIO protocol significantly help the push towards mass adoption, which is an integral part of our ethos." 
He continued, "We are extremely excited to add an EOSIO-based cryptoasset to our secure and regulated exchange. The launch of yet another blockchain protocol shows how…
Trusted third parties should issue stablecoins, not Facebook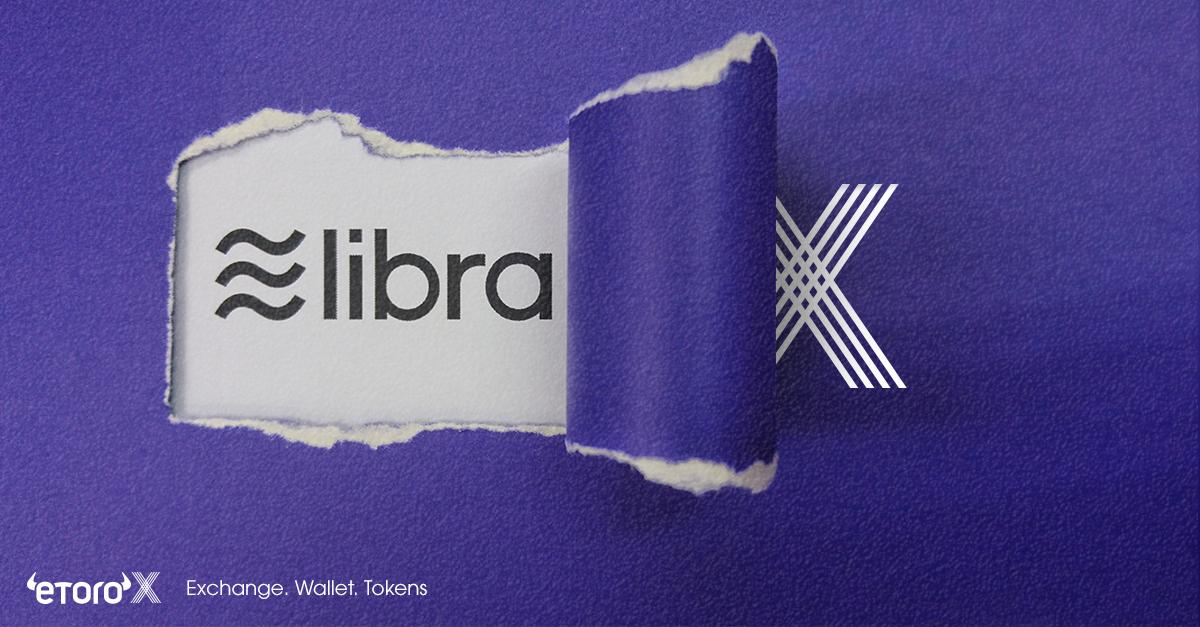 eToro believes partnering with authorised partners is the key to success for Libra
If Facebook's Libra project is to succeed it should use stablecoins issued by regulated third parties rather than create its own cryptoassets; that's the conclusion of a new position paper published by eToro.
Libra has come under fire from politicians and regulators in the US, UK and Europe, who are worried by parent company Facebook's scale and power, as well as its previous track record with customer data. However, eToroX Labs, the blockchain research arm of eToro, says that Libra's aim of creating a peer-to-peer payment network that could be used by millions of unbanked consumers around the world is too great to ignore. 
Rather than create its own digital currency, dubbed 'ZuckBucks' by US politicians, eToro believes the issuance of stablecoins backed by fiat currencies should be delegated to regulated third party partners. This would remove Facebook from the responsibility of controlling a currency, so it could focus on Calibra becoming the first wallet to provide infrastructure for a payment system that could be accessed by over 2.7 billion users globally via WhatsApp and other Facebook platforms and benefit a huge unbanked population. 
Yoni Assia, CEO and Co-founder of eToro and co-author of the position paper, explains: "The Libra project is…
Not-For-Profit GoodDollar Secures Funding For 2020 As UBI Project Celebrates First Birthday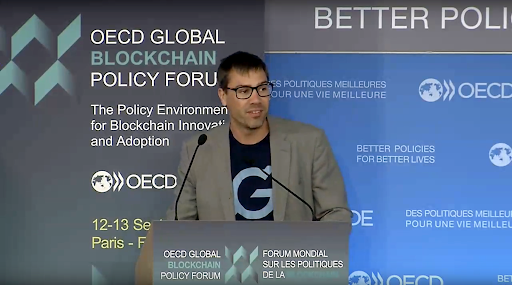 GoodDollar, the non-profit organisation aiming to reduce global wealth inequality through blockchain technology and universal basic income (UBI) principles, celebrates its first birthday this November.
The concept is that all members on the platform claim cryptocurrency – GoodDollars (G$) – every day, helping to build greater financial stability and empower the poor, lifting them out of poverty. Once launched, GoodDollar hopes to create new trade, new marketplaces, new entrepreneurs, new jobs, new economic growth, and new business for everyone.
Yoni Assia, Chief Executive of multi-asset investment platform eToro, officially launched GoodDollar at Web Summit 2018. This year, Mr Assia pressed the case for a decentralised payment and donation network that distributes its value to all users equally through built-in UBI. Read more here
Boosted by the initial $1 million funding from eToro, the GoodDollar team is on course to launch a beta version of its wallet application in early 2020, following successful testing on its alpha prototype earlier in the year.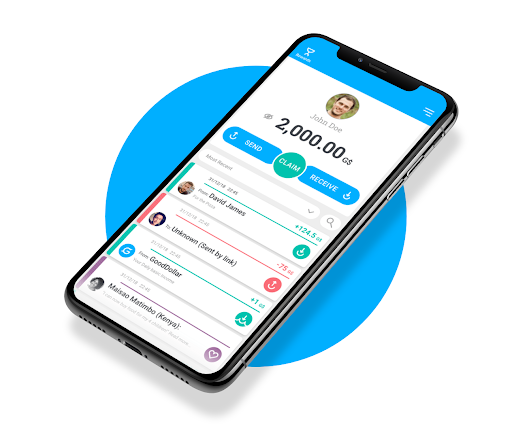 The alpha version of the app was…