Case for Universal Basic Income Gains Strength As Recession Fears Deepen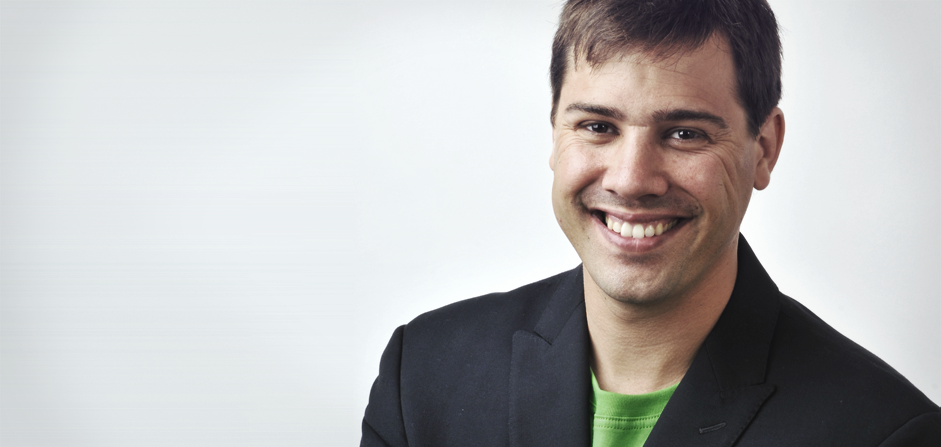 Britain's protracted and problematic Brexit from the European Union, coupled with China's falling exports and America's record trade deficit, has deepened fears of a recession at the start of 2019.
Those looking beyond the doom and gloom believe the case for universal basic income (UBI) is getting stronger by the day – and now technological advancements are making it a viable option, moving it from theory to reality.
UBI is a revolutionary economic concept whereby every individual is granted a fixed, minimum wage to cover basic needs. With the threat of a global financial crisis, projects that explore distribution mechanisms to assist the poorest in society are gaining interest and support.
For instance, GoodDollar, a research hub that is experimenting how decentralized cryptocurrencies and blockchain technology may enable models based on UBI with the central aim of reducing global wealth inequality, is generating interest from all over the world. 
In mid-January, French crypto-finance website VideoBourse spoke at length with Yoni Assia, eToro Co-Founder, and Chief Executive, who launched GoodDollar at Web Summit in Lisbon in November 2018.
"GoodDollar is a non-profit project eToro is supporting," said Mr. Assia in the VideoBourse interview, acknowledging that his multi-asset investment platform has committed an initial $1 million. "The idea behind GoodDollar was that there needs to be a disruption to how money is being distributed and generated.
"One of the biggest issues in the world is a very simple thing: the rich get richer and poor get poorer. That leads to growing inequality in society, and eventually, that leads to very bad things. The way the system works leads to inequality – it's how money is being distributed, and how money is being generated."
Mr. Assia explained: "For example, let's assume interest rate plus inflation is 10 percent a year. We know that 10 percent of the global population owns 90 percent of the wealth. So 9 percent of the 10 percent generated in interest rates would go to the richest 10 percent. Meanwhile, the remaining 1 percent would go to the other 90 percent of the population.
"That's basically just because of how interest rates and inflation work, and that is because money has never been on the blockchain. If you could create mechanics within cryptocurrency that creates better wealth distribution potentially you could improve significantly inequality. By making the world more equal then more people can participate in the economy."
Hence the launch of GoodDollar. In the months leading up to the announcement at Web Summit, a growing team of digital pioneers, economists and builders started experimenting and exploring what might be possible in this space, at the intersection between UBI and blockchain. The early momentum has been very encouraging.
In late November, GoodDollar helped establish an OpenUBI ecosystem with a number of other partners. The OpenUBI was launched to foster collaboration and discussion around UBI and its technological implementation. There is an OpenUBI meet-up in Berlin at the end of January, and in February there will be a GoodDollar hackathon event at eToro's Israel office.
"A lot of our efforts are going into researching how to build GoodDollar in a purely decentralized way," Mr. Assia continued in his VideoBourse interview. "On the one hand we're trying to build a simple user interface so people can connect to it … on the other hand we want to build something that's truly decentralized. We understand that for something like this to succeed, it needs to scale on a much wider scale than eToro."
After a positive first few months, there are many more exciting things to look forward to in 2019 for the GoodDollar project. Mr. Assia, who will be speaking at Paris Fintech Forum 2019 later in January, revealed that "we'll be launching the first GoodDollar experiment within the next six to nine months". 
He added: "We definitely look at this as something that's experimental, based on code and a lot of research that we're doing. We have a few academics on the team and experts in legal and regulation and economics.
"I am a very big believer in a new type of innovative asset – like GoodDollar – that creates a paradigm shift in terms of how we think about money, and how money is being generated."
As the markets remain volatile and global financial uncertainty looms, projects like GoodDollar could well revolutionize how money is distributed at scale – and sooner rather than later.
Join GoodDollar. The project needs builders, scientists, and experts in identity, privacy, and financial governance, as well as philanthropists and ambassadors. Email GoodDollar at hello@gooddollar.org, contact us via our social media channels (Twitter and Telegram) or join the OpenUBI movement.
Bitcoin of 2020: On the Rise, Better Established, and Much More Stable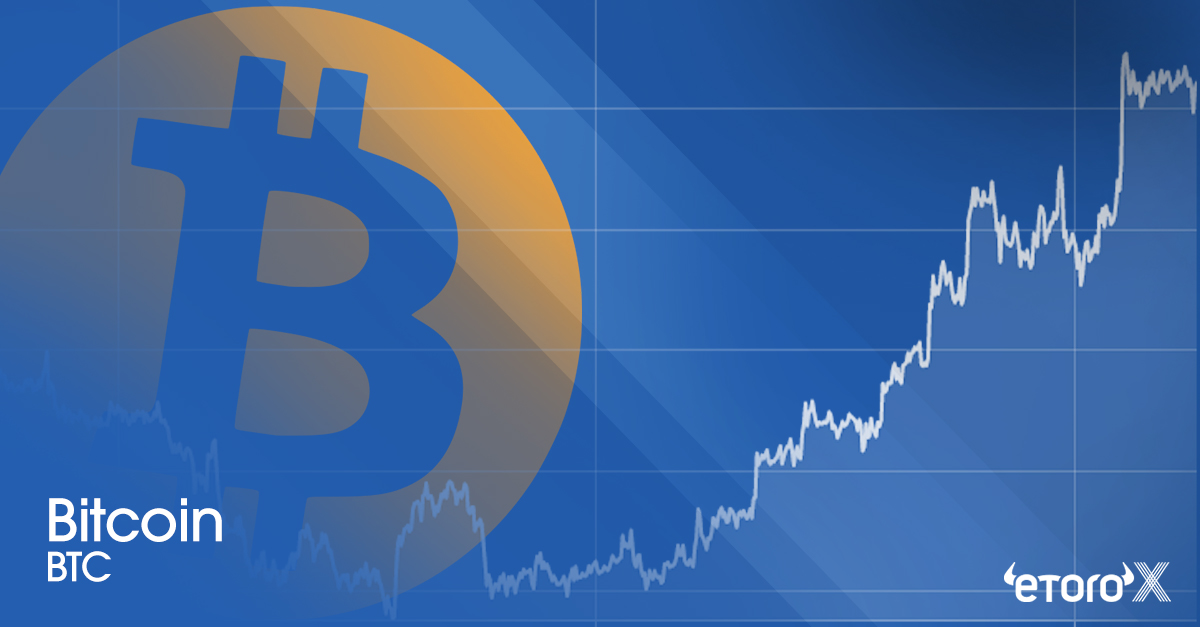 Why Bitcoin is Continuing to Climb, from More Solid Ground Than Ever
Last night saw Bitcoin once again soaring up the market, with a 6% increase over the course of three hours. This continues a fantastic start to the year for the world's largest decentralized currency, which is up 30% since January 1st, and pulling along with it several other primary cryptocurrencies, including Ether, Litecoin, Ripple, and Dash.
A Significant Moment for Bitcoin
January 2020 is certainly proving highly significant for Bitcoin. The sharp increases and painful falls of the past pale into comparison with now, as the current increase seems to come from a far better-established position with much more stability. Furthermore, the activity around Bitcoin is expanding in exchanges, banks, and other financial institutions, together with its legitimacy and relevancy.
World Economic Forum 
Last week, at the World Economic Forum annual summit at Davos, Switzerland, Bitcoin, cryptocurrencies, and blockchain technology were honored guests. Many of the billionaires, bankers and treasury ministers who gathered in Davos are still fairly skeptical about the decentralized economy, but despite this, they also realize that they cannot stop it.
The World Descends into Chaos, And Bitcoin is on the Rise
It seems that the more agitated the world agenda, the more Bitcoin's popularity grows, and strengthens its status as a…
World's Richest 22 Men Are Worth The Same As All 325 Million Women In Africa — New Oxfam Report Reveals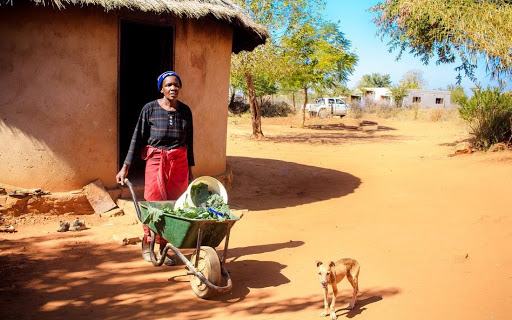 "Wealth inequality remains shockingly high." This is the sobering conclusion of Oxfam's latest report, published on the eve of the World Economic Forum Annual Meeting 2020.
The 162 richest people on the planet boast the same wealth as the poorest 50 percent — 3.85 billion — in the world.
From Tuesday, January 21, close to 3,000 delegates — including 53 heads of state — from 117 countries, will participate in the WEF summit in Davos-Klosters, Switzerland. According to the website blurb, the WEF Annual Meeting is "the foremost creative force for engaging the world's top leaders in collaborative activities to shape global, regional and industry agendas at the beginning of each year".
This year's topic, for the great and the good of the business world and politics, is "stakeholders for a cohesive and sustainable world". While the hellish fires raging in Australia fan the flames for climate change, the perverse irony that most of the 774 public speakers will have been flown into the summit will not be lost on the people who are truly concerned about the heating of the world.
Similarly, that many of the wealthiest people in the world will gather to no doubt use the WEF platform to further boost their richest, through additional business deals and contacts, while…
Cryptocurrency Prices Rally Towards Double-Digit Gains in 2020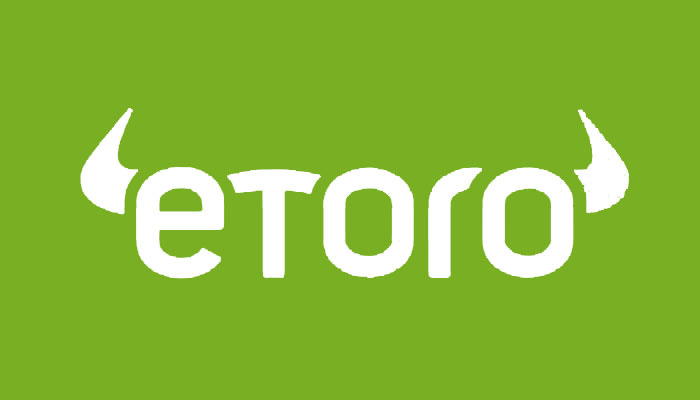 The cryptocurrency market has started 2020 with a huge bang, expanding by an impressive 23% within the first two weeks of the year. The overall market capitalization of the cryptocurrency market – a measure of the size of the market – has grown from $192 billion at the start of the year, to well over $240 billion by the middle of January.
Leading the pack is Bitcoin (BTC), which constitutes more than 65% of the overall market size. Going from just under $7,200 at the end of 2019 to a high of $8,800, Bitcoin recorded double-digit gains within two weeks. January 14 saw a spike of more than 11% in Bitcoin's price, fuelling speculation that the two-year-long cryptocurrency recession could finally be over.
Among the many factors that contributed to Bitcoin's price increase was the geopolitical upheaval emanating from increasing tensions between the USA and Iran, which led to a flight of safety capital by investors, to safe-haven assets such as gold. Already established as a manifestation of digital gold, it seems hardly coincidental that the prices of both gold and Bitcoin went up.
Another catalyst for the increase was the official…