Case for Universal Basic Income Gains Strength As Recession Fears Deepen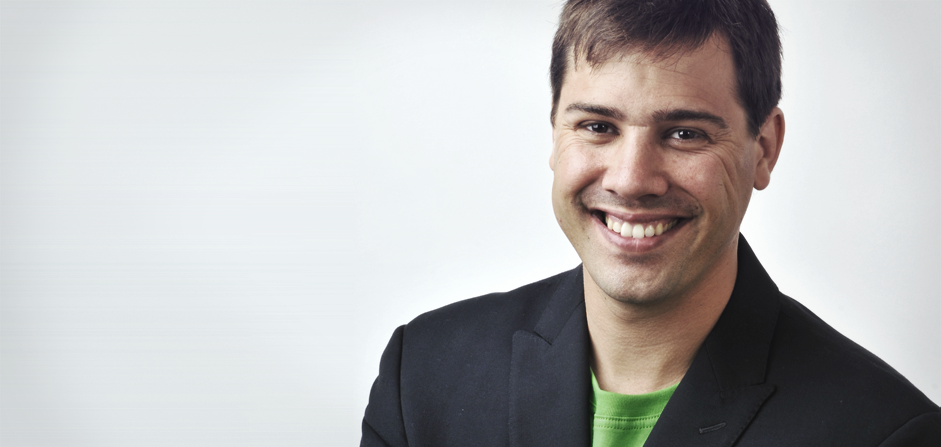 Britain's protracted and problematic Brexit from the European Union, coupled with China's falling exports and America's record trade deficit, has deepened fears of a recession at the start of 2019.
Those looking beyond the doom and gloom believe the case for universal basic income (UBI) is getting stronger by the day – and now technological advancements are making it a viable option, moving it from theory to reality.
UBI is a revolutionary economic concept whereby every individual is granted a fixed, minimum wage to cover basic needs. With the threat of a global financial crisis, projects that explore distribution mechanisms to assist the poorest in society are gaining interest and support.
For instance, GoodDollar, a research hub that is experimenting how decentralized cryptocurrencies and blockchain technology may enable models based on UBI with the central aim of reducing global wealth inequality, is generating interest from all over the world. 
In mid-January, French crypto-finance website VideoBourse spoke at length with Yoni Assia, eToro Co-Founder, and Chief Executive, who launched GoodDollar at Web Summit in Lisbon in November 2018.
"GoodDollar is a non-profit project eToro is supporting," said Mr. Assia in the VideoBourse interview, acknowledging that his multi-asset investment platform has committed an initial $1 million. "The idea behind GoodDollar was that there needs to be a disruption to how money is being distributed and generated.
"One of the biggest issues in the world is a very simple thing: the rich get richer and poor get poorer. That leads to growing inequality in society, and eventually, that leads to very bad things. The way the system works leads to inequality – it's how money is being distributed, and how money is being generated."
Mr. Assia explained: "For example, let's assume interest rate plus inflation is 10 percent a year. We know that 10 percent of the global population owns 90 percent of the wealth. So 9 percent of the 10 percent generated in interest rates would go to the richest 10 percent. Meanwhile, the remaining 1 percent would go to the other 90 percent of the population.
"That's basically just because of how interest rates and inflation work, and that is because money has never been on the blockchain. If you could create mechanics within cryptocurrency that creates better wealth distribution potentially you could improve significantly inequality. By making the world more equal then more people can participate in the economy."
Hence the launch of GoodDollar. In the months leading up to the announcement at Web Summit, a growing team of digital pioneers, economists and builders started experimenting and exploring what might be possible in this space, at the intersection between UBI and blockchain. The early momentum has been very encouraging.
In late November, GoodDollar helped establish an OpenUBI ecosystem with a number of other partners. The OpenUBI was launched to foster collaboration and discussion around UBI and its technological implementation. There is an OpenUBI meet-up in Berlin at the end of January, and in February there will be a GoodDollar hackathon event at eToro's Israel office.
"A lot of our efforts are going into researching how to build GoodDollar in a purely decentralized way," Mr. Assia continued in his VideoBourse interview. "On the one hand we're trying to build a simple user interface so people can connect to it … on the other hand we want to build something that's truly decentralized. We understand that for something like this to succeed, it needs to scale on a much wider scale than eToro."
After a positive first few months, there are many more exciting things to look forward to in 2019 for the GoodDollar project. Mr. Assia, who will be speaking at Paris Fintech Forum 2019 later in January, revealed that "we'll be launching the first GoodDollar experiment within the next six to nine months". 
He added: "We definitely look at this as something that's experimental, based on code and a lot of research that we're doing. We have a few academics on the team and experts in legal and regulation and economics.
"I am a very big believer in a new type of innovative asset – like GoodDollar – that creates a paradigm shift in terms of how we think about money, and how money is being generated."
As the markets remain volatile and global financial uncertainty looms, projects like GoodDollar could well revolutionize how money is distributed at scale – and sooner rather than later.
Join GoodDollar. The project needs builders, scientists, and experts in identity, privacy, and financial governance, as well as philanthropists and ambassadors. Email GoodDollar at hello@gooddollar.org, contact us via our social media channels (Twitter and Telegram) or join the OpenUBI movement.
eToroX launches crypto exchange including suite of unique stablecoins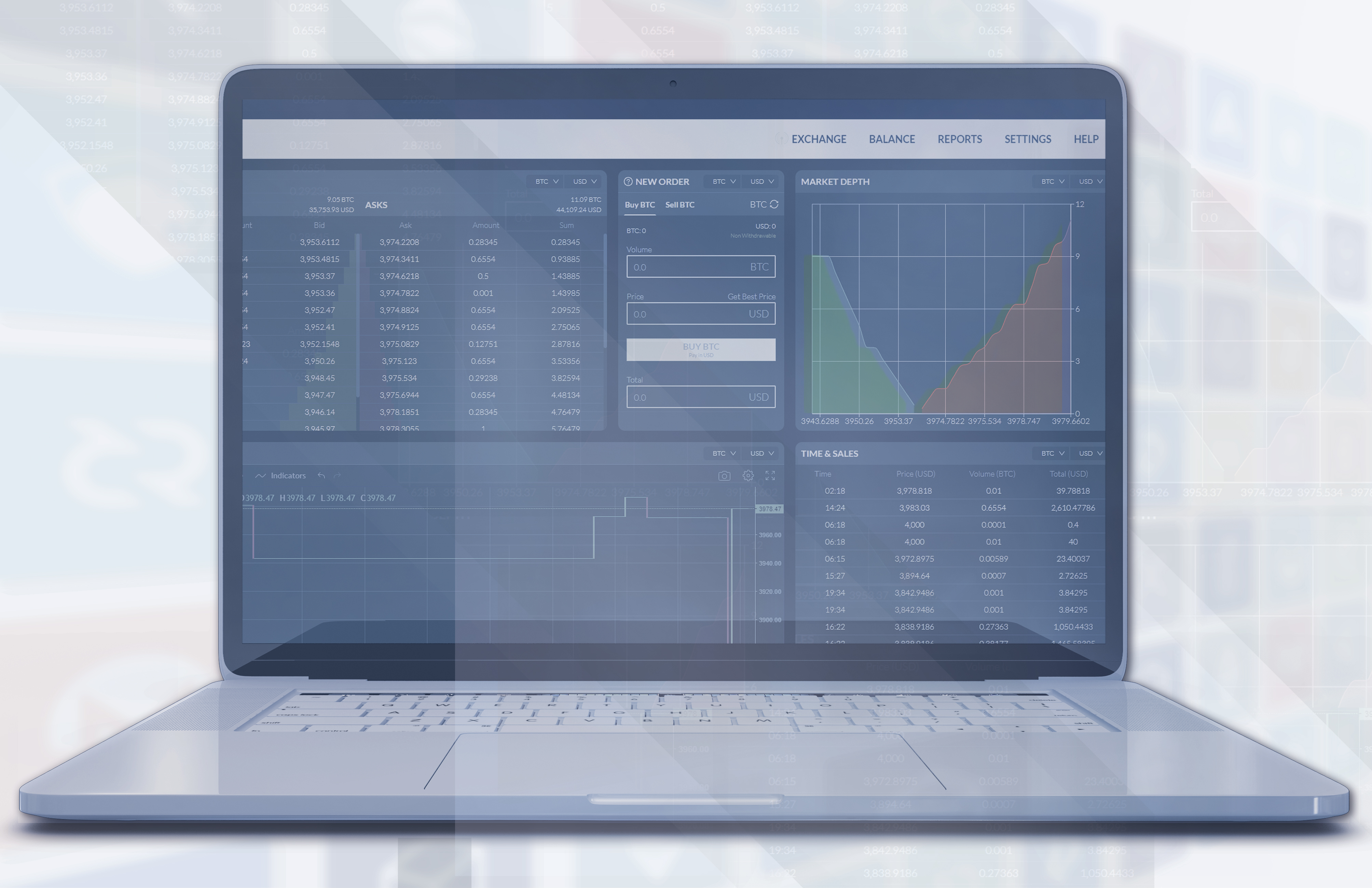 – Secure, regulated exchange to help traders access tokenized assets –
eToroX, the blockchain division of global investment company eToro, has today announced the launch of its crypto exchange – a secure and regulated trading venue offering a range of cryptoassets as well as a suite of stablecoins.
Commenting on the news, Yoni Assia, Co-founder and CEO of eToro, said: "Just as eToro has opened up traditional markets for investors, we want to do the same in the tokenized world. We want to bring crypto and tokenized assets to a wider audience, allowing them to trade with confidence. This is the future of finance. Blockchain will eventually 'eat' traditional financial services through tokenization."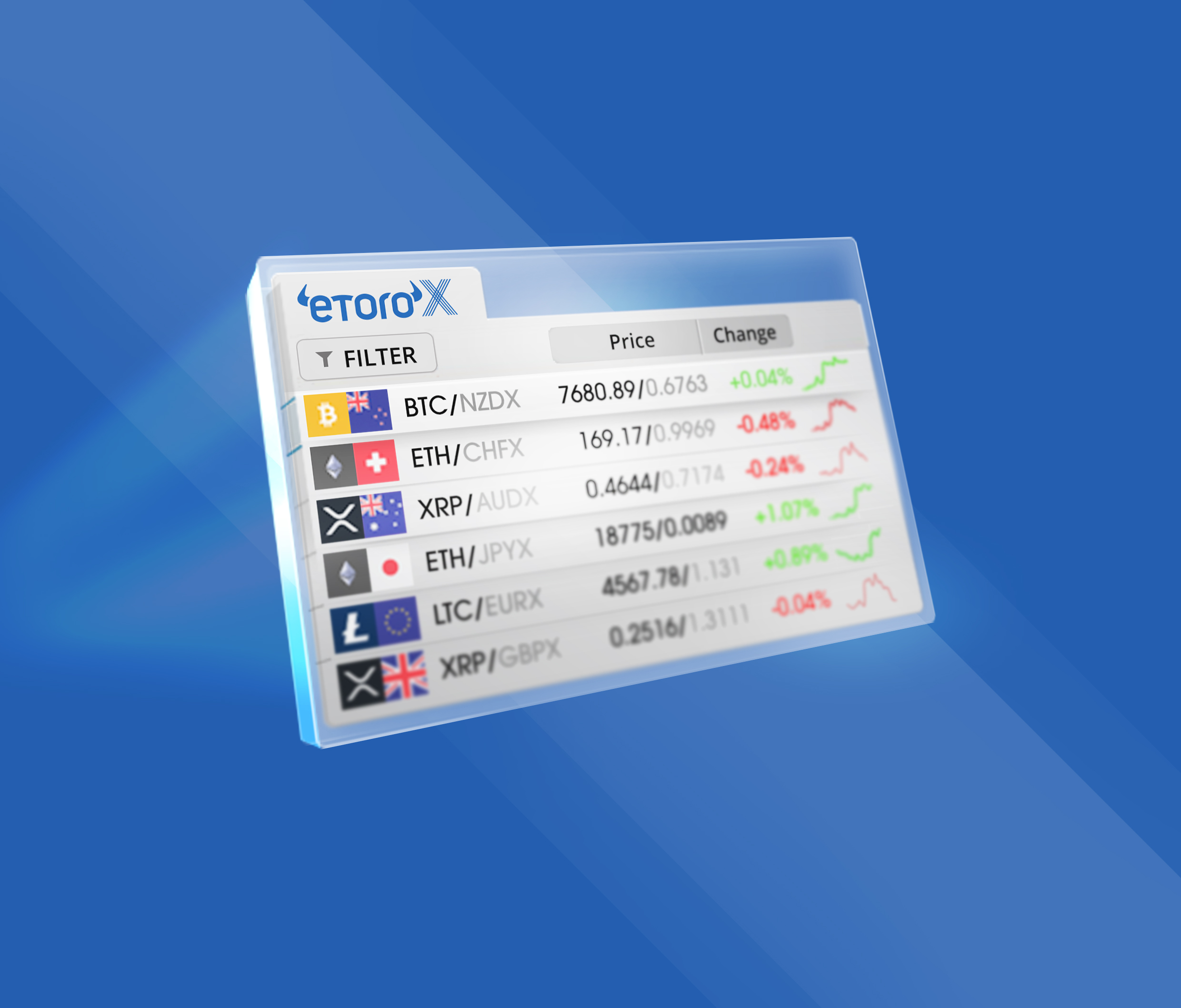 At launch the exchange will have a range of instruments including:
8 fiat-stablecoins (eToro New Zealand Dollar (NZDX), eToro Japanese Yen (JPYX),  eToro Swiss Franc (CHFX), eToro United States Dollar (USDEX), eToro Euro (EURX), eToro Pound Sterling (GBPX, eToro Australian Dollar (AUDX), eToro Canadian Dollar (CADX)
6 cryptos (Bitcoin (BTC), Ethereum (ETH), Ripple (XRP), Dash (DASH), BitcoinCash (BCH) and Litecoin (LTC)
37 pairs including BTC-USD, XRP-GBP etc.
The launch of the exchange is a natural next step in eToro's blockchain journey which began with the work…
Renewable energy offers a bright future for investors

As humanity continues to evolve and technology along with it, there is one constant that cannot seem to be outrun: the dependence on energy. From the earliest days of cavemen discovering fire to today's extensive power grids, energy has always been the lifeblood of human advancement. However, in recent decades, the downsides of producing these large amounts of energy have become apparent. From finite resources like fossil fuels, through the pollution brought upon by coal burning, to the dangers of nuclear energy – the world is in dire need of clean, sustainable energy in order to keep going.
Polluted skies and bodies of water, continued depletion of natural resources, and an ongoing increase in non-renewable energy consumption have brought the human race to the edge of catastrophe. However, there are numerous entities fighting these phenomena by creating new means of sustainable energy production and deploying significant infrastructure to support it. The world has run on non-renewable energy for too long, and a growing number of companies and governments are realising that clean energy must be more widely adopted.
The sustainable energy industry has the potential to completely revolutionise the global energy sector – and carries an exciting investment opportunity, as the renewable energy market is expected to reach a massive $2.1 trillion by 2025¹. It is no wonder, then, that both veteran energy corporations and innovative new companies are…
35 new cryptocurrency fiat pairs added to the eToro platform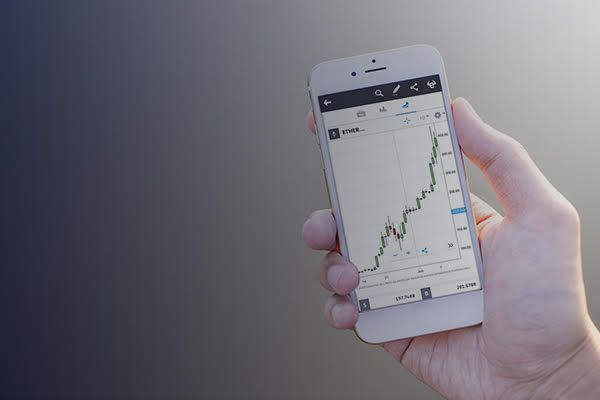 We are delighted to announce the addition of 35 new fiat pairs to the eToro platform. This will bring the total crypto cross pairs to 44, providing our investors with even more diversification options and investment choices. The new pairs include major currencies from four different continents and six leading cryptocurrencies.
Canada
Cryptocurrencies have become extremely popular in Canada recently. Both traders and exchanges have grown in number, with Canadians afforded plenty of access to US exchanges as well. Fiat pairs, like the BTC/CAD and ETC/CAD, are among the most popular financial assets among Canadians right now. Canadian authorities have increased digital currency regulation and oversight over the last several years.
The new eToro fiat pairs for this region are: BTC/CAD, ETH/CAD, XRP/CAD, ETC/CAD, BCH/CAD, LTC/CAD
Europe
Due to its monolithic size, the European Union can often be slow to adapt new rules and regulations to the constantly changing global markets. Thus, cryptocurrencies remain in a state of uncertainty, unregulated by ESMA (European Securities and Markets Authority). This could change soon, with calls from leading political figures to clamp down on the crypto market with new harmonised regulation. Perhaps unsurprisingly, the Swiss Franc is widely available for crypto cross pairs, including the ETH/CHF and BCH/CHF.
The new eToro fiat pairs for this region are: BTC/CHF,…