VOLUM (VLM) Announces Commencement of Token Generation Event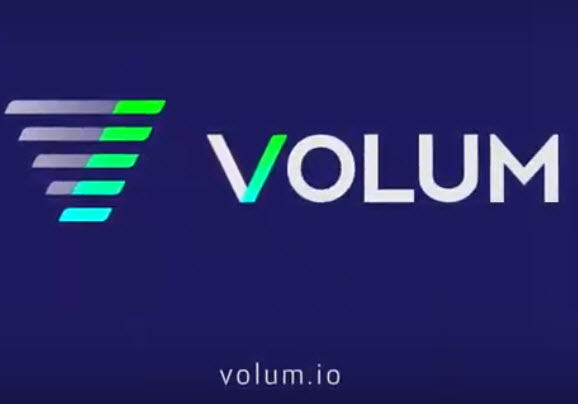 ESTONIA, May 4, 2019 – VOLUM (the "Company"), a multi-dimensional blockchain technology holding company, is thrilled to announce the commencement of the Volum (VLM) Token Generation Event ("TGE") beginning on Saturday, May 4. The VLM utility token is the native cryptocurrency powering the VOLUM supply chain and logistics management platform.
Driven by algorithmically intelligent software tailored to logistics and supply chain management, along with Internet-of-Things ("IoT") integrated functionality, and a backbone of hybrid public and consortium blockchain architecture, the platform is organized around the Volum (VLM) token. The VOLUM TGE will be managed by deploying ERC20 tokens on Ethereum Mainnet to maximize future access to cryptocurrency exchanges.
The VOLUM platform operates as a comprehensive control center for supply chain and logistics management operations. Companies who use this platform will be able to carry out a wide range of blockchain transactions including: Payments, Rewards, Purchase Orders, Legal Contracts, Regulatory Compliance, Taxation, Shipment Management, Letters of Origin, Customs Documents, Inputs/Outputs and Inventory Ordering, Delivery/Parcel Tracking, IoT Monitoring and Reporting, Big Data Analytics, and Inputs and End-Product Tracking/Traceability.
"The total addressable market for a blockchain-based supply chain solution is nearly $54 trillion globally, with the majority of the world's workers playing some part of this equation" noted Arnaldo A. Detrés, CEO of Bengala Technologies, LLC, the principle blockchain developer working to build the VOLUM platform. "However, blockchain solutions have been unable to exploit this opportunity due to a catch-22 network-effect obstacle: early-stage traction hinges on the ability to sufficiently demonstrate the utility of the solution even though that very utility depends in part on the presence of other companies also using the same platform."
VOLUM represents the first blockchain-powered logistics and supply chain management system to launch with a model portfolio of early-stage use case companies in place as a consortium inhabiting the platform. Volum management believes this will provide for a faster and more cost-efficient path to widespread market traction for the platform.
The VOLUM Use-Case Model Portfolio currently includes five vetted holdings: International Spirits & Beverage Group ("ISBG"), Software Developers Associates, Inc ("Airtab"), Energy Rescue Systems Corp. ("ERS"), Gridpower Network Corp. ("Gridpower"), and Assets Credit Management & Equity Financial, Inc. ("ACME").
"Together, the holdings in the VOLUM model use case portfolio represent a wide range of real-world business models and end markets," continued Mr. Detrés. "Each company has a great deal to gain from harnessing the advantages of an efficient transition into a global logistics model. And collaboration on the VOLUM platform will introduce additional synergies that will be extremely interesting to watch in action. We strongly believe this is the only way to effectively leapfrog over the network effect obstacle and set in motion a truly powerful virtuous circle for the platform and its current and future users."
VOLUM has imposed a distribution soft cap of $1 million in VLM tokens and a hard cap of $74.6 million in VLM tokens.
For more information:
Twitter profile
Facebook Product Page
LinkedIn Company Page
YouTube Introduction Video
YouTube Channel


ABOUT VOLUM
Through its platform and its native cryptocurrency token, VOLUM (VLM) is creating an ecosystem for amplifying the success of promising companies by giving them the required resources to grow into dominant forces in their respective markets and cause true industry disruption. The VOLUM platform will run exclusively on VLM utility tokens. VOLUM's blockchain platform is built on the Ethereum blockchain and will be fully capable of executing smart contracts. The platform consists of a marriage between the Internet-of-Things and the Blockchain to produce a comprehensive production solution for logistics and supply chain management.
Contact:
For additional investor information:
info@volum.io
Property Loans for Foreigners in Singapore That You Must Know About
Intending to invest in a residential or commercial property in Singapore?  
When it comes to foreigners applying for a loan in Singapore, things can be pretty hard regardless of the reason whether you need the property for personal or business purposes.  
In Singapore, buying a property is challenging, whether you are a foreigner or a native, and sometimes applying for a loan is the only way for you to afford it.  
HOW MUCH CAN YOU BORROW FOR A PROPERTY LOAN IN SINGAPORE? 
As for the Foreigner Loans, in Singapore, there is an exact amount of money you can borrow to finance the purchase of a property.  
In this sense, Singapore has the Loan to Value Ratio (LTV).  
The LTV ratio is what determines the exact amount of money you can borrow for a property loan, which changes depending on where you try to obtain the loan:  
If you are applying for a bank loan, you can borrow a maximum of 75% of the value of the property you want to purchase. That means if you are looking for a property that costs $500.000, the maximum amount of money a bank lender can give you like a loan in Singapore is going to be $375.000. 

When you are applying for a loan with a Housing…
CoinField Launches Sologenic Initial Exchange Offering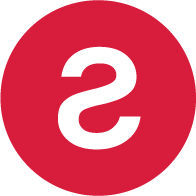 CoinField has started its Sologenic IEO, which is the first project to utilize the XRP Ledger for tokenizing stocks and ETFs. The sale will last for one week and will officially end on February 25, 2020, before SOLO trading begins on the platform.  Sologenic's native token SOLO is being offered at 0.25 USDT during the IEO.   
Earlier this month, Sologenic released the very first decentralized wallet app for SOLO, XRP, and tokenized assets to support the Sologenic ecosystem. The app is available for mobile and desktop via the Apple Store and Google Play.  The desktop version is available for Windows and Mac.
"By connecting the traditional financial markets with crypto, Sologenic will bring a significant volume to the crypto markets. The role of the Sologenic ecosystem is to facilitate the trading of a wide range of asset classes such as stocks, ETFs, and precious metals using blockchain technology. Sologenic is an ecosystem where users can tokenize, trade, and spend these digital assets using SOLO cards in real-time. The ultimate goal is to make Sologenic as decentralized as possible, where CoinField's role will be only limited to KYC and fiat ON & OFF ramping," said CoinField's CEO…
Many of the Top Sports Betting Websites for 2020 Can Be Found On Boomtown's Best Betting Page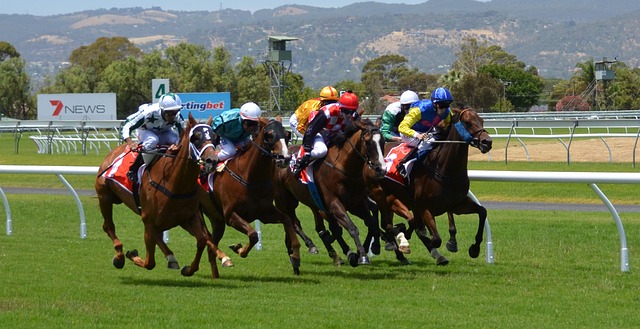 Sports betting is one of the widely known types of online gambling. With a large number of sports fans around the world, this type of gambling is one of the most sought after. The problem usually comes from when gamblers try to find the best sites out of the many available ones. Many new sports betting sites come up daily, thus making the selection process even harder. One of the best places to find top betting websites for sports is Boomtown Bingo. This platform doesn't just give users the best online casino games websites, but they also cover sports betting. As such, boomtown bingo remains a one-stop-shop for everyone who needs the best and the latest online gambling and gaming sites for all types of devices.
Performance
The performance of any website is critical. Users need to find their way around the site easily, and that can be made possible with the site structure and arrangement. Loading time is also essential. A website that always hangs thus pushing the user to refresh every time is no good. These are some of the factors that Boomtown Bingo looks into when selecting the best sites for its users. You can be sure that the new sports betting websites listed on Boomtown's platform have faster loading time, can be used easily by everyone, including those who are trying this betting for the first time.…